Rare Moorcroft First World War Commemorative Mug
Rare Moorcroft First World War Commemorative Mug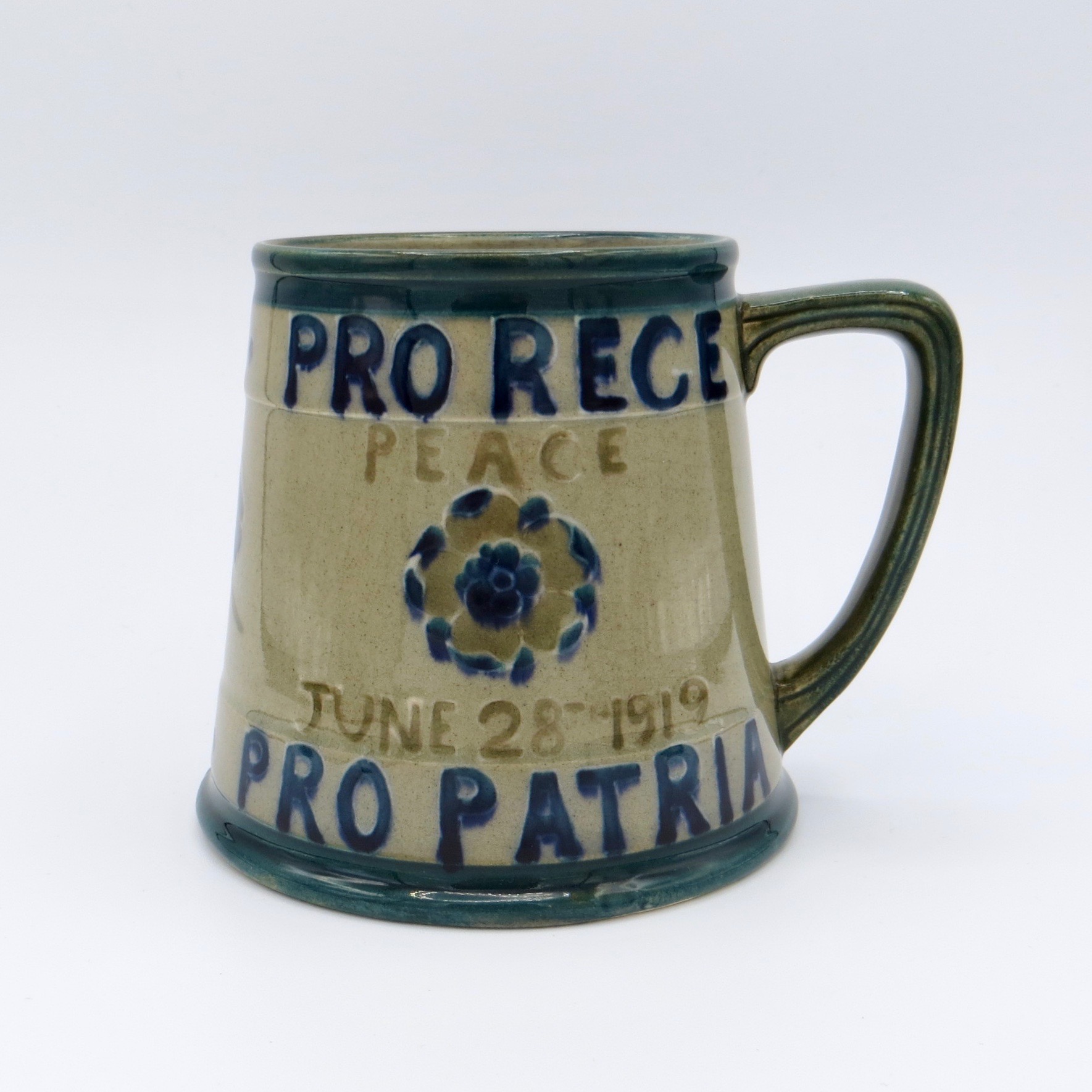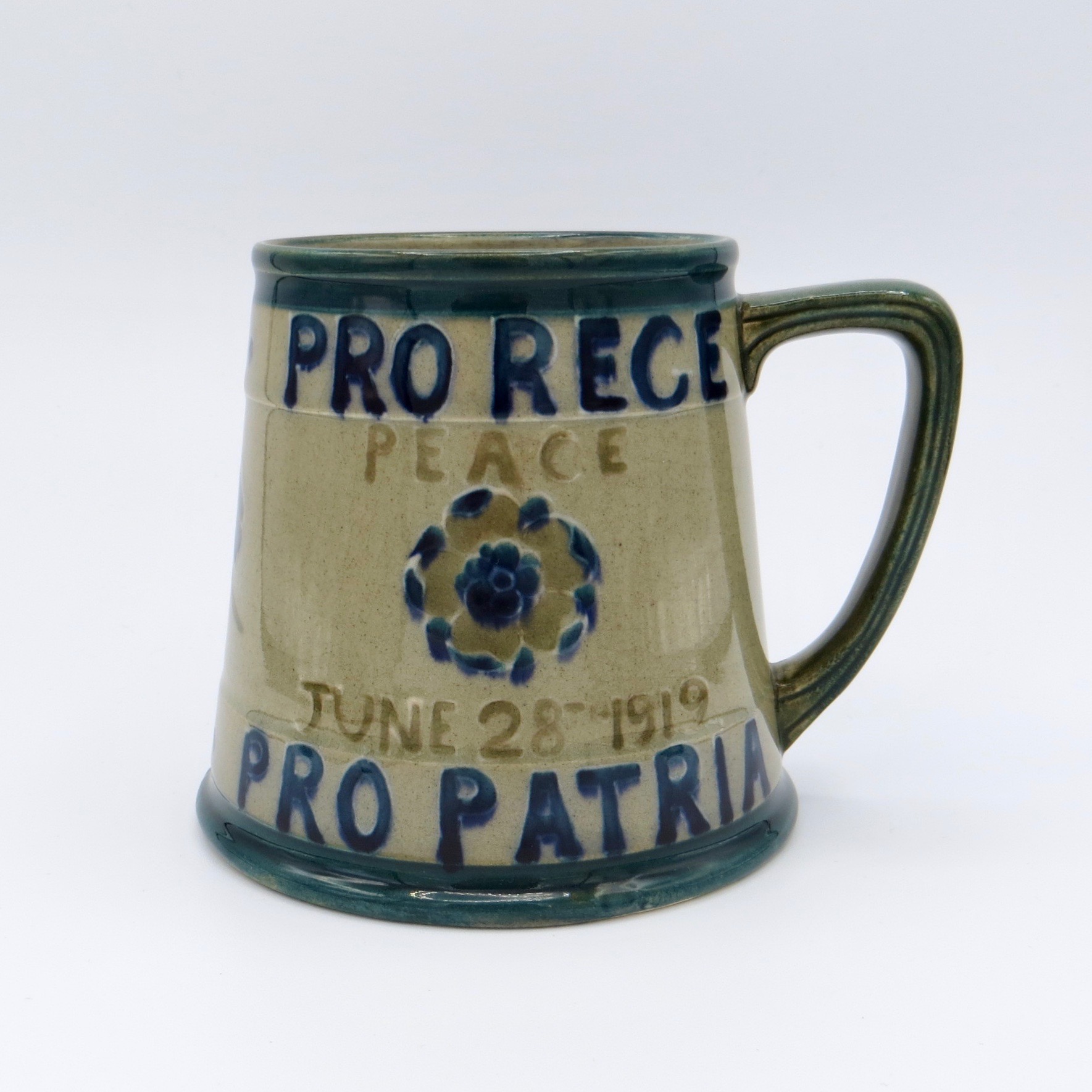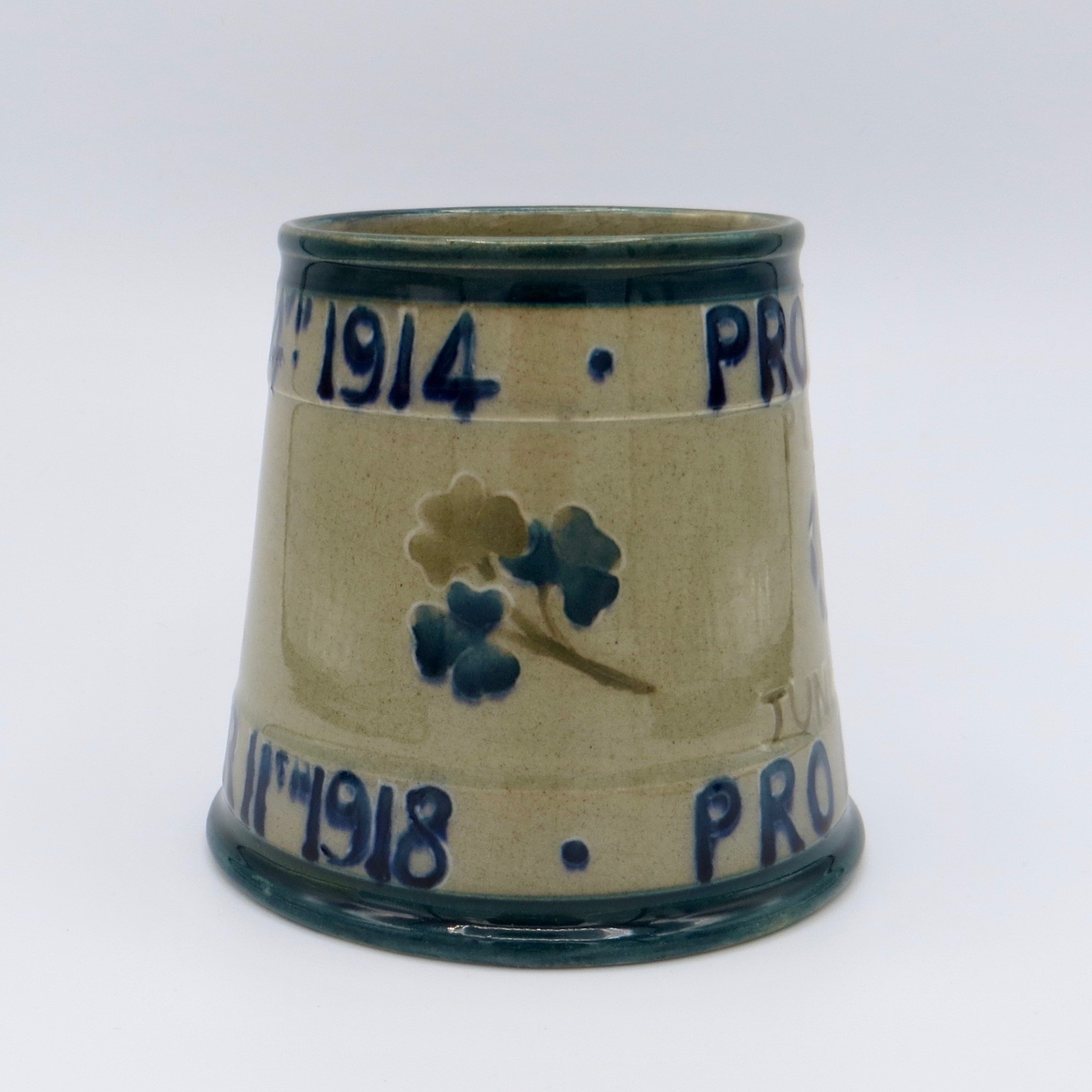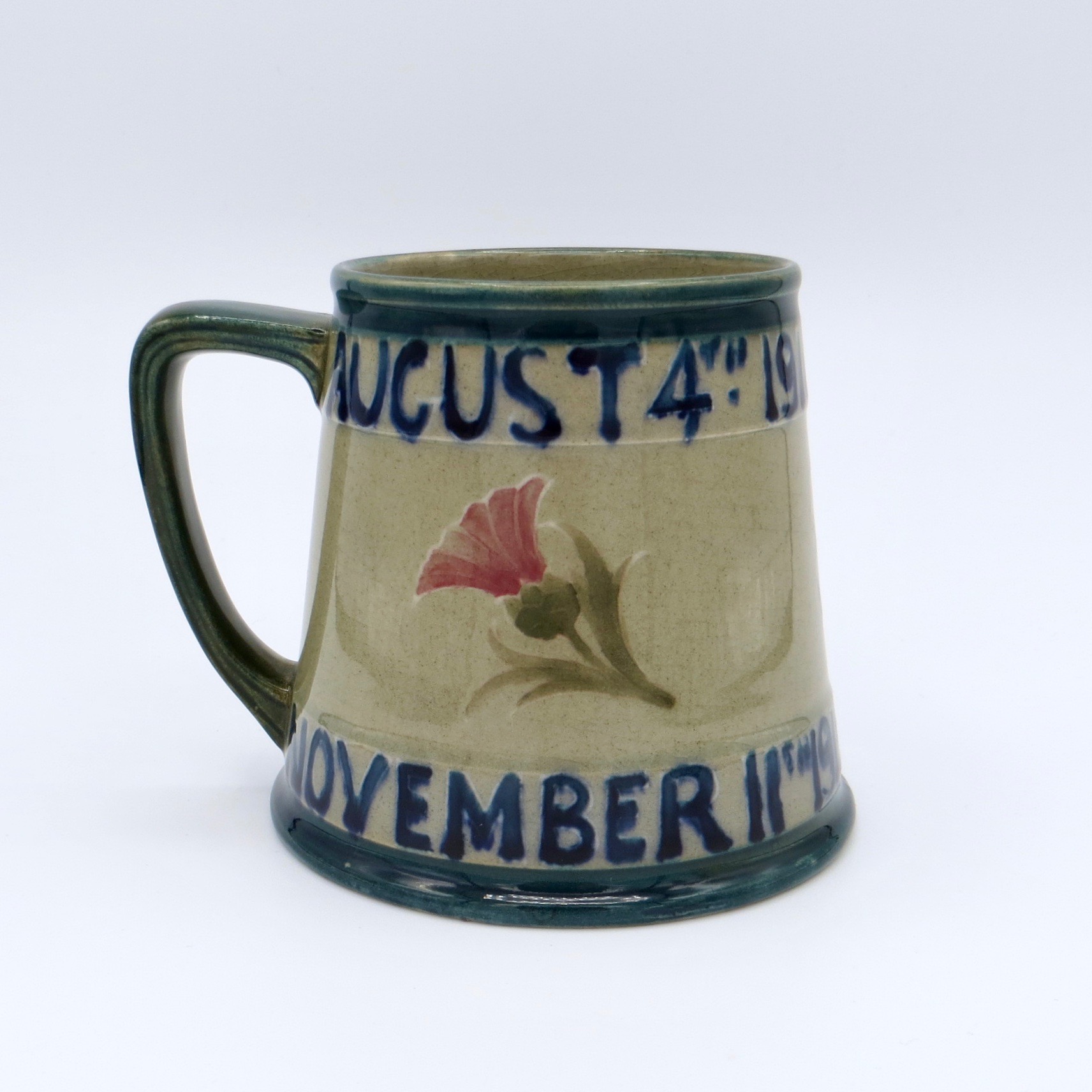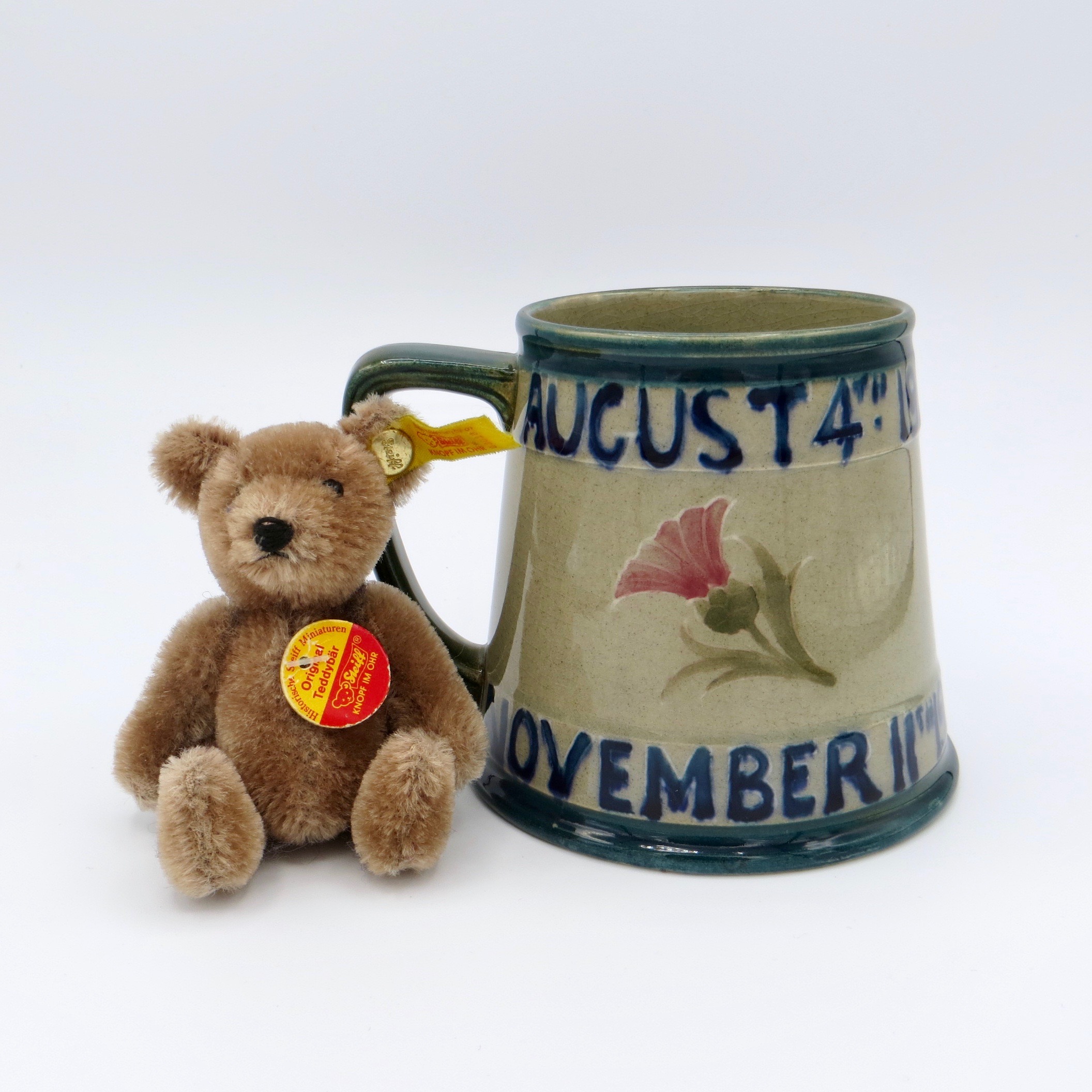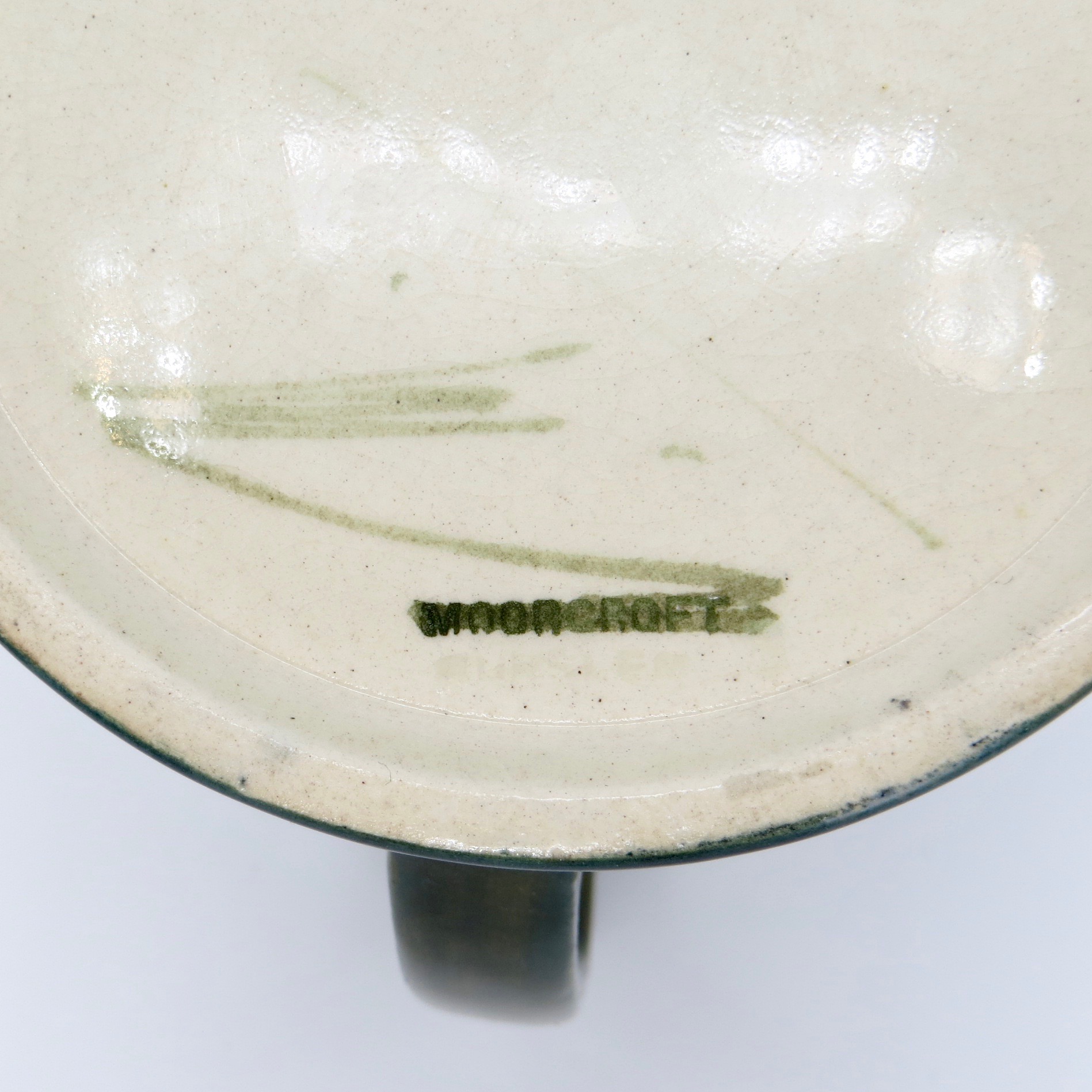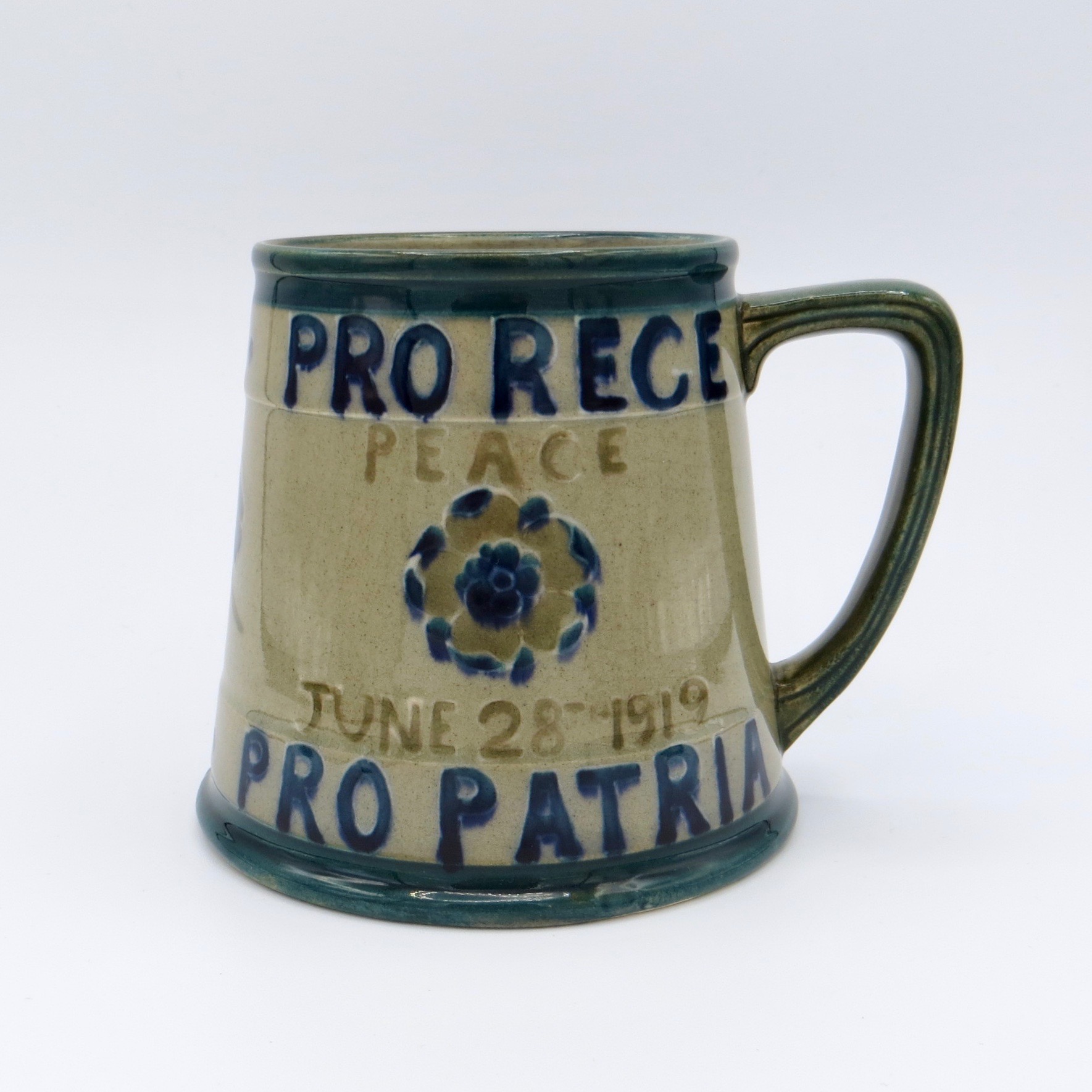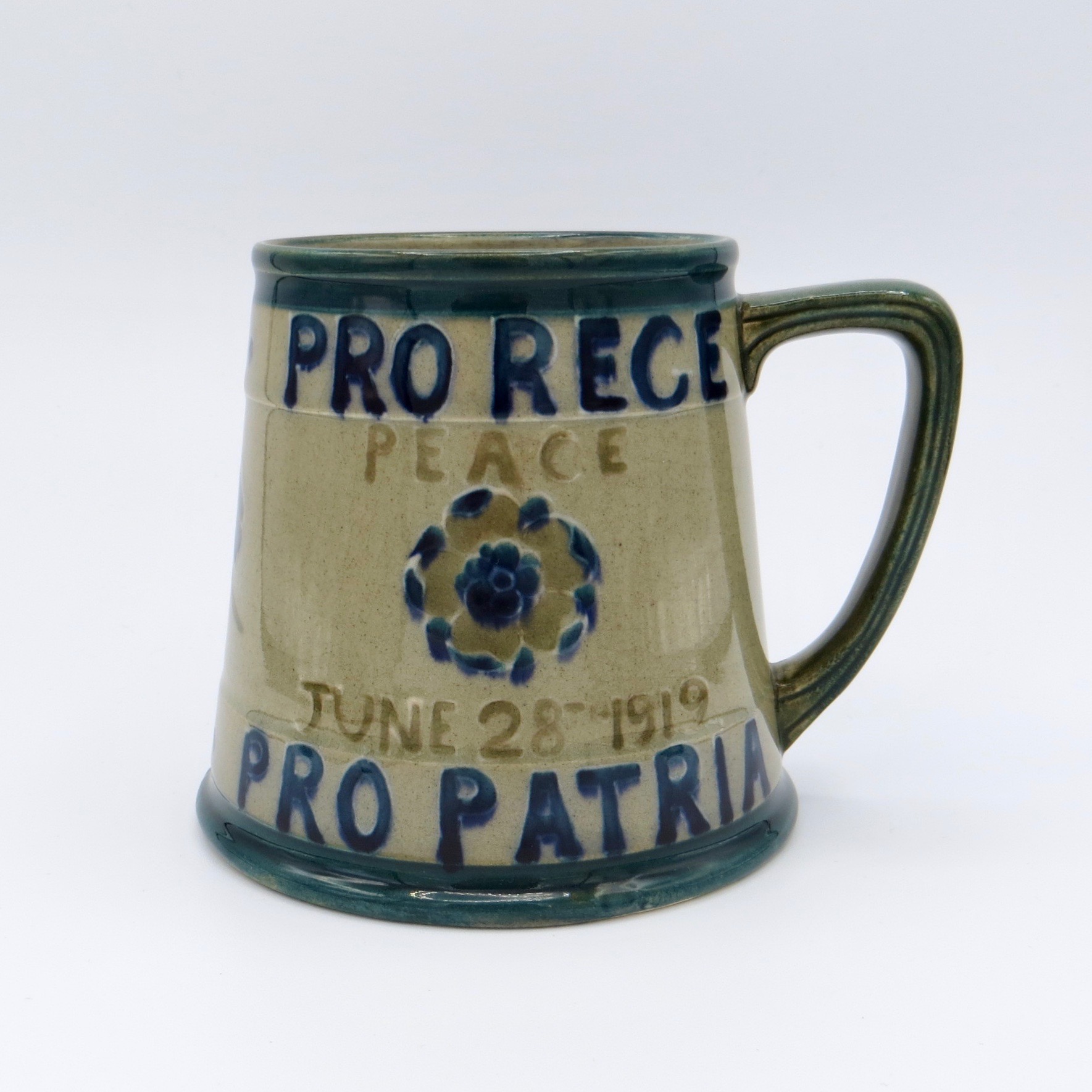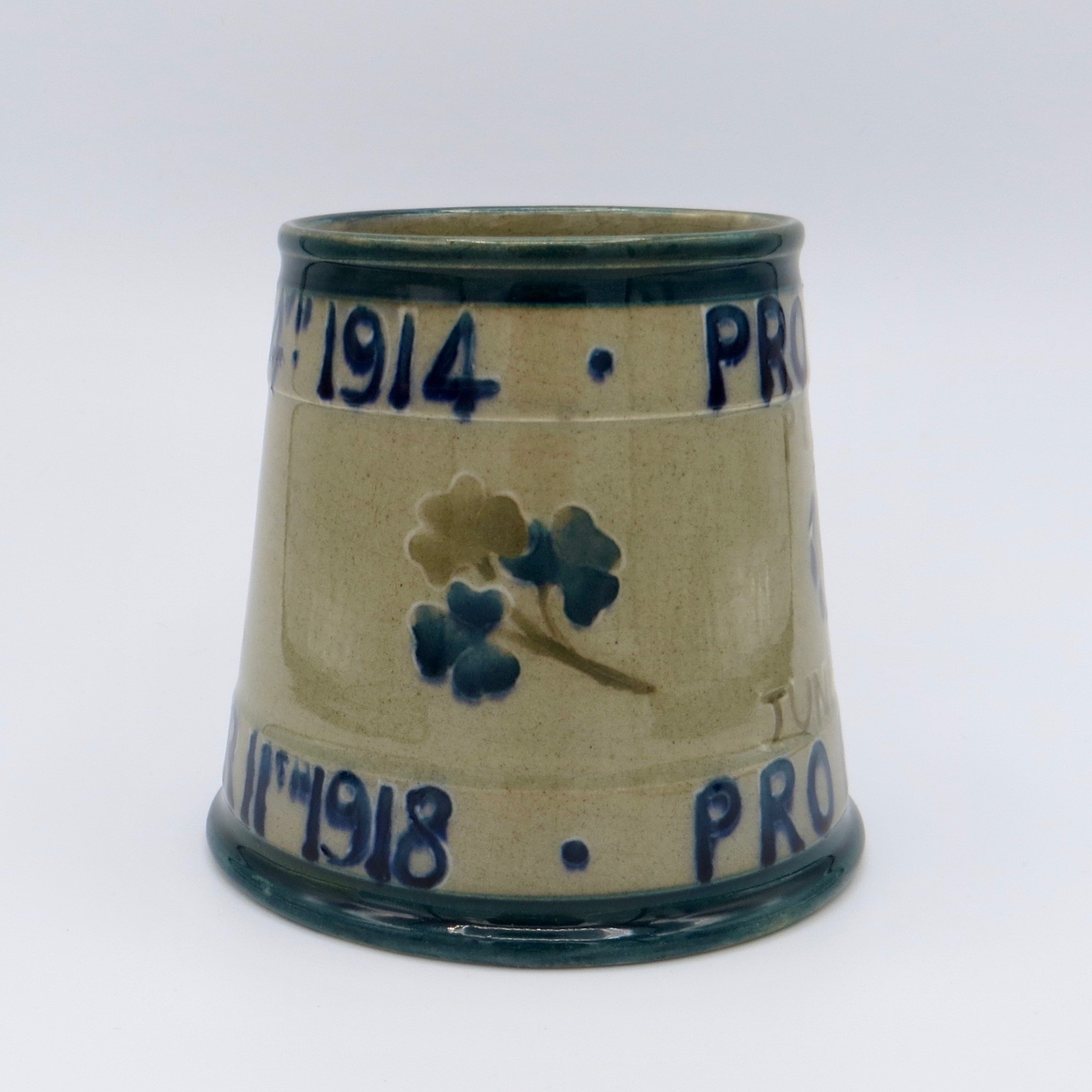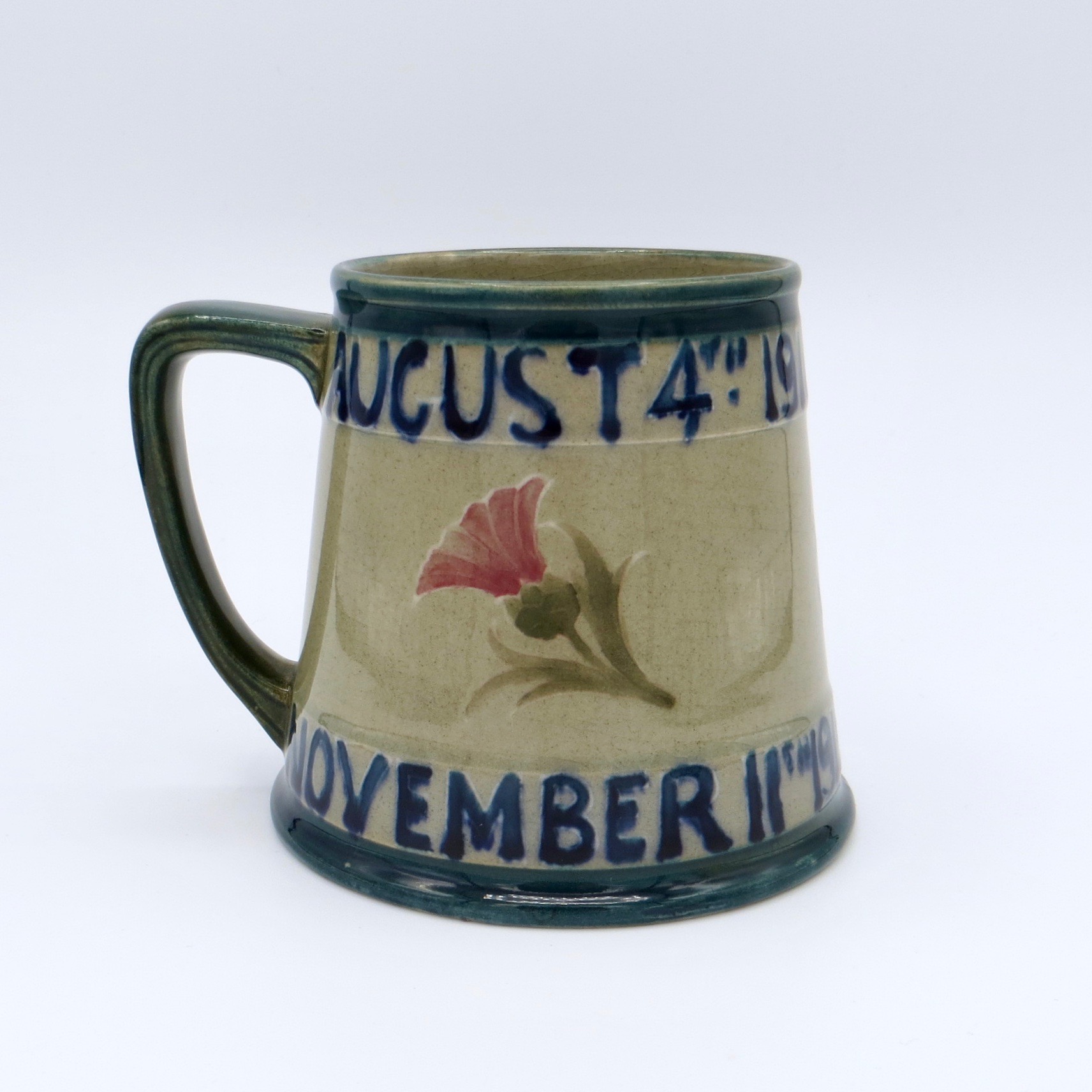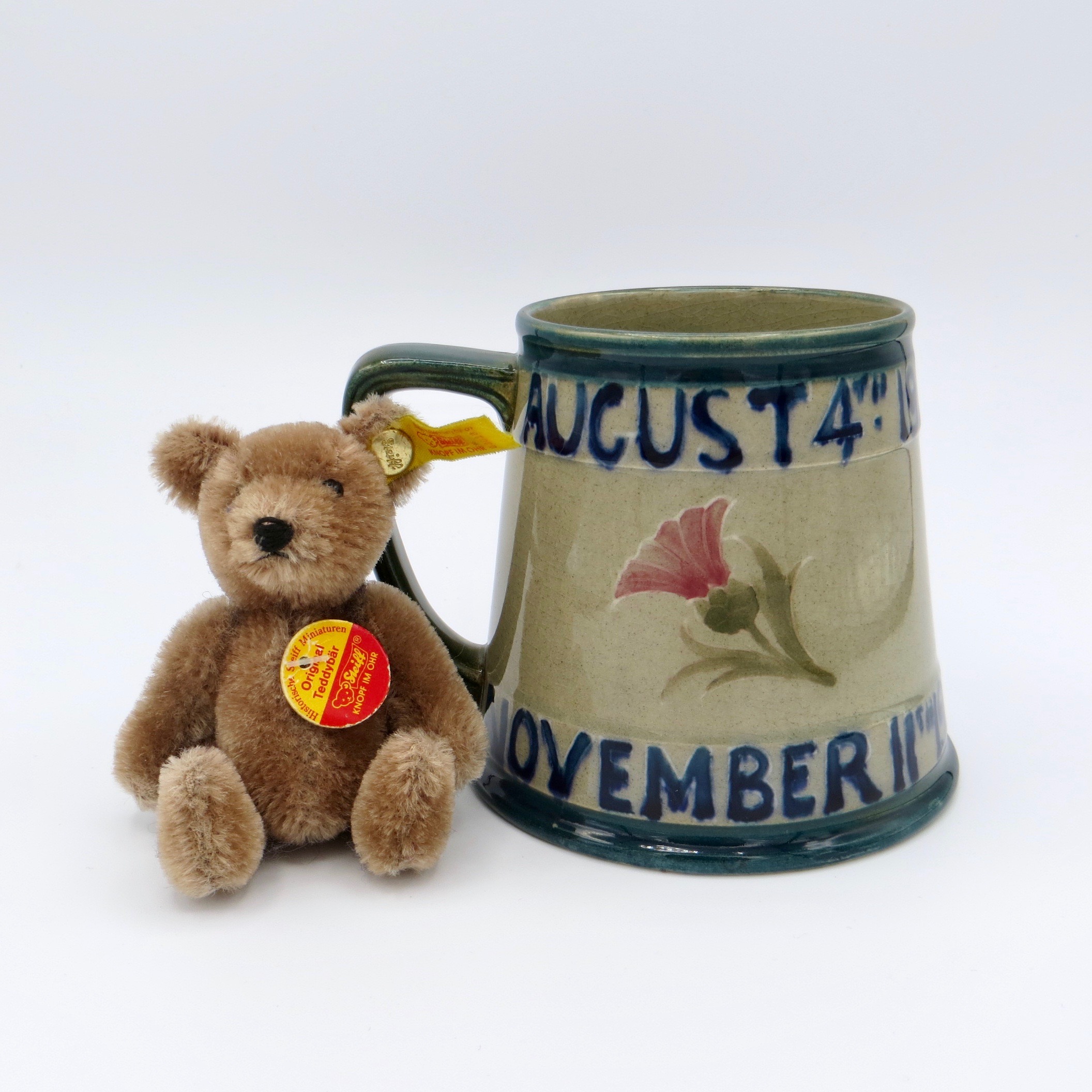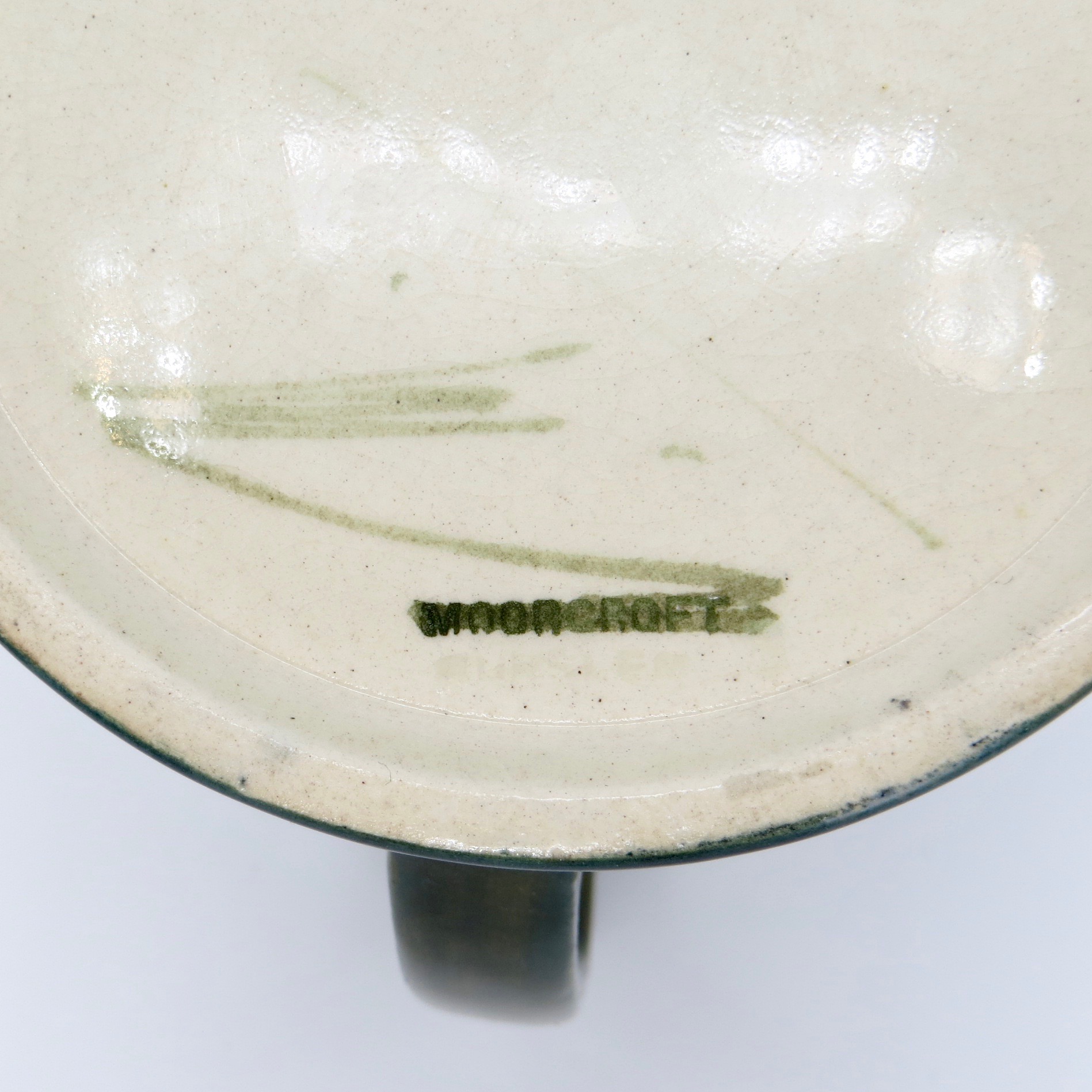 Age: c.1919
Size: 4" tall x 4.5" wide (including handle)
This rare Moorcroft "Peace" mug commemorates the First World War, and was designed by William Moorcroft for Liberty & Co.  One side shows the dates of the beginning and end of the war, and reads:
"August 4th 1914 / November 11th 1918"
The other side features a Latin motif around the rim and base, which reads:
" PRO RECE / Peace / June 28th 1919 / PRO PATRIA".
[FOR KING]                                                 [FOR COUNTRY]
The mug is decorated with the Scottish thistle, the Irish Shamrock, and the English rose. Signed by William Moorcroft in green on the base. Impressed marks: Moorcroft / Burslem.
PLEASE NOTE: This item is eligible for pick up only.  If you would like to have this item shipped to you, please contact us with your address and we will provide you with a shipping estimate. 
Tags: Moorcroft, English Pottery, WWI, First World War, The Great War
Ref:6DM4-moorcroft-wwi-mug