**PLEASE NOTE: As of May 2023, we are NOT currently hiring. If you have been contacted by a "Hiring Manager" posing as an agent for our business, it is a scam. Please report them on social media. You can contact us via the email and phone number in our contact section.**
Antiques on Queen is currently open
Thursday - Saturday 11:00 - 5:00,
and Sunday - Wednesday 11:00 - 4:00.
Our online shop is always open, with an option for free local pickup. All prices are in Canadian dollars (CAD).
Contact us by phone, email or on Facebook/Instagram.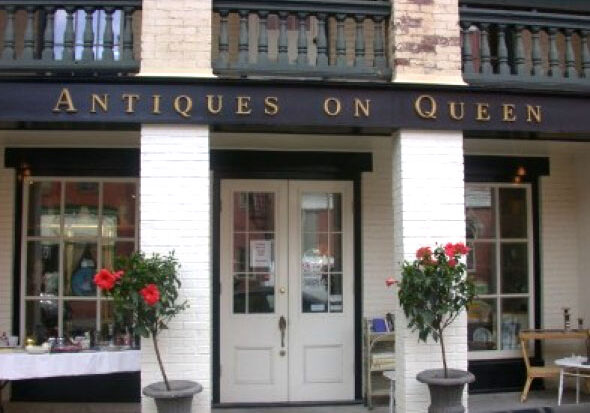 Antiques On Queen is located next to the historic Capitol Theatre in picturesque Port Hope, ON.
A multi-dealer shop with an unbelievable assortment of quality antiques: furniture, small items, silver, glass, textiles, couture, antique & estate jewellery, majolica, used and rare books. Well worth visiting!