**PLEASE NOTE: As of Feb. 2023, we are NOT currently hiring. If you have been contacted by a "Hiring Manager" posing as an agent for our business, it is a scam. Please report them on social media. You can contact us via the email and phone number in our contact section.**
Antiques on Queen is currently open
Thursday - Saturday 11:00 - 5:00,
and Sunday - Monday 11:00 - 4:00.
Closed Tuesday and Wednesday.
Our online shop is always open, with an option for free local pickup. All prices are in Canadian dollars (CAD).
Contact us by phone, email or on Facebook/Instagram.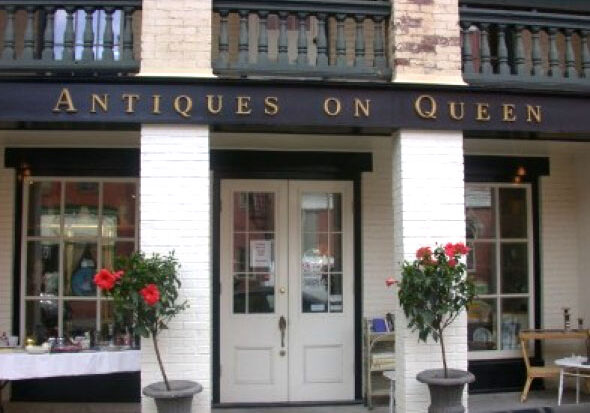 Antiques On Queen is located next to the historic Capitol Theatre in picturesque Port Hope, ON.
A multi-dealer shop with an unbelievable assortment of quality antiques: furniture, small items, silver, glass, textiles, couture, antique & estate jewellery, majolica, used and rare books. Well worth visiting!