Merry and Bright: All About Christmas Brooches
If you read our last blog post (if you haven't, you can catch up here), you'll know that brooches have been around for centuries, and are currently enjoying a bit of a 21st century renaissance.  But what about Christmas brooches?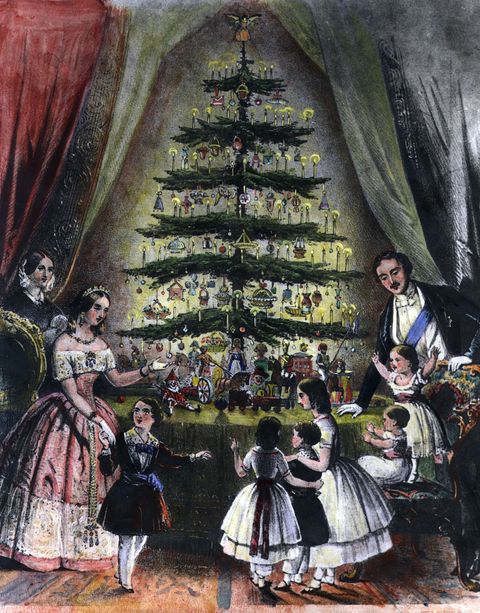 Although Christmas as a religious holiday has been celebrated for centuries, most of the imagery and traditions we now associate with the holiday originated much later.  The modern idea of Christmas has its roots in the 1840s.  It was during this period that Queen Victoria's Germanic husband Price Albert introduced the Christmas tree to Britain, and in 1843 Charles Dickens published A Christmas Carol, a story glamourising the holiday season that was based on the author's fond memories of his own childhood.
There were other contributing factors.  The reign of Queen Victoria, from 1837-1901, encompassed the sudden and dramatic industrialisation of Britain and the West, one of the results being that quite suddenly, it was possible to mass-produce consumer goods at a time when a growing middle class was particularly eager to purchase them.  Improvements in rail service, postal delivery and news distribution meant that trends could more rapidly sweep through the country.  This period of rapid innovation brought about a national wave of nostalgia for simpler times, and provoked a growing interest in the development and maintenance of traditions.
The Victorian era gave rise to Christmas trees and Christmas decorations, festive fruitcake, the widespread distribution of Christmas gifts, numerous Christmas carols, and many of the other traditions we now associate with the season.  However, the Victorians were far more likely to wear a sprig of real holly than any Christmas-specific brooch.  This sartorial tradition would not emerge for another century.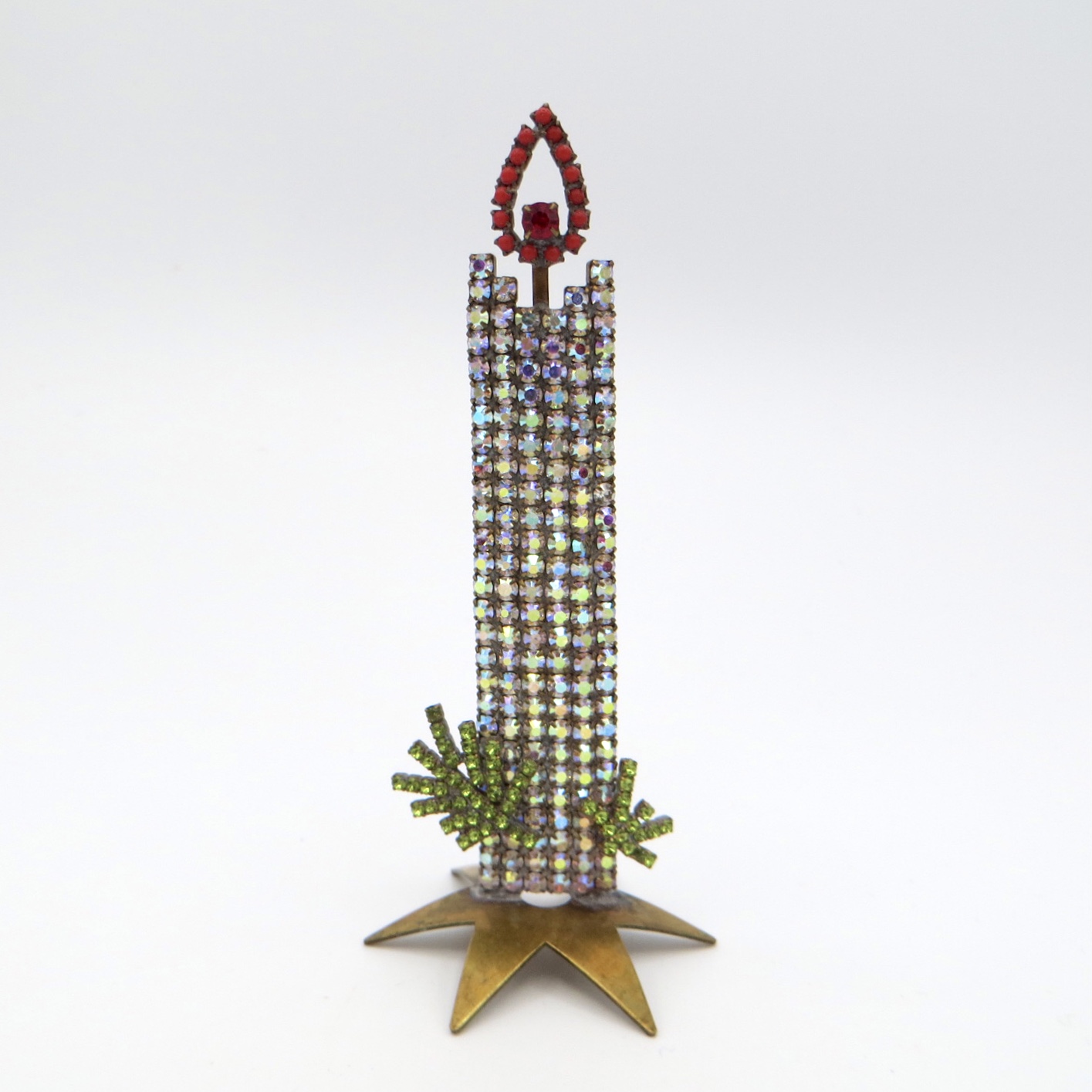 It was during the 1940s that the first Christmas brooches began to be mass-produced in America.  This again was an era of industrialization,  and many of the well-known costume jewellery designers originated during this period, and proliferated throughout the course of the 20th century. Christmas in America took a more secular turn, and designers now had a wealth of iconography from which to choose.  You will find brooches in the shape of snowflakes, angels, reindeer, sleighs, bells, stockings, Santa hats, presents, candles and wreaths etc., etc.
The most popular, however, have always been Christmas trees.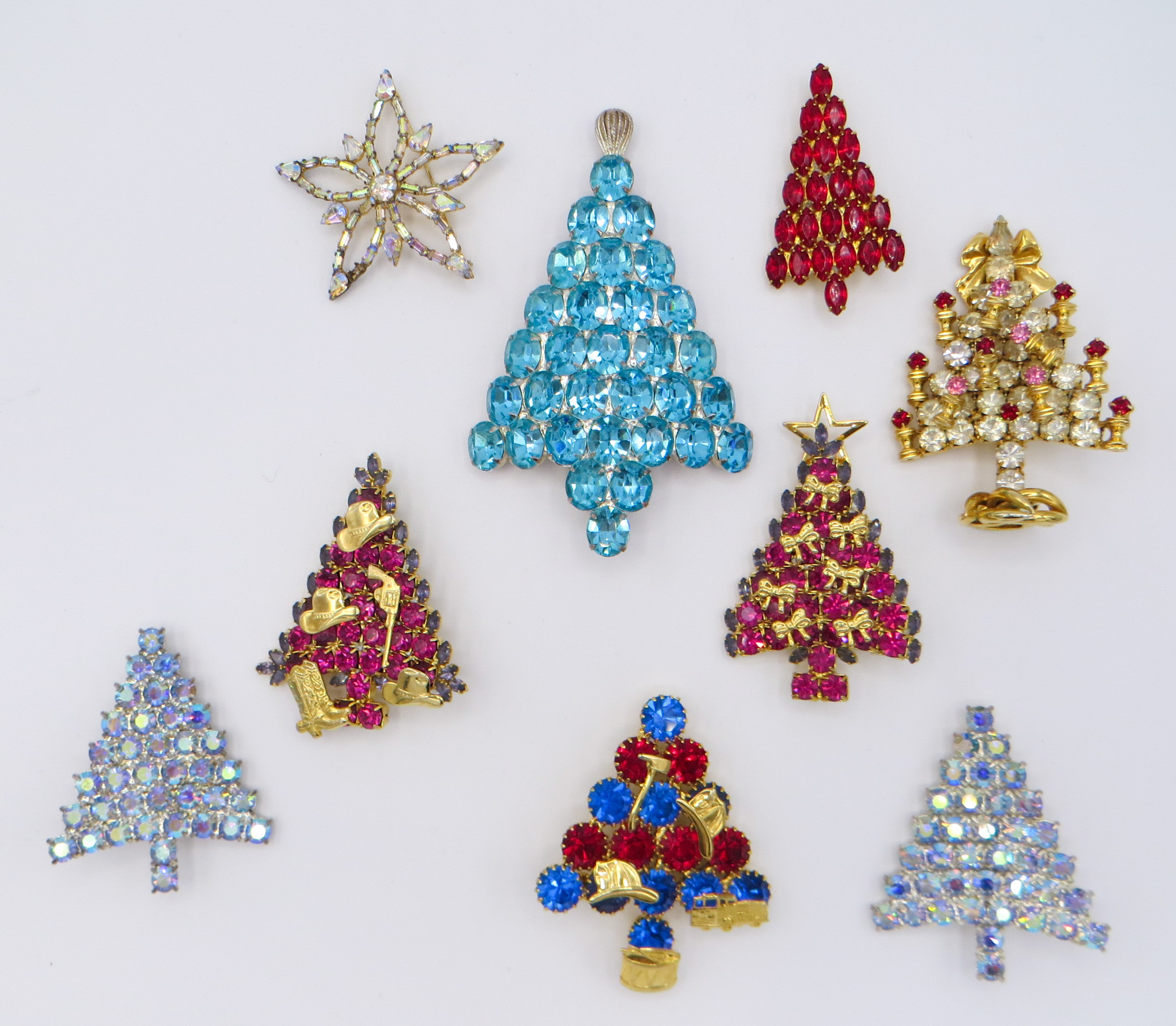 We have many in the shop, including a large selection from the designer Anthony Attruia.  He designed many pieces for Swarovski, and later left to form his own company.  His works from this earlier period are not always signed, but later pieces will have the symbol of a castle and the name "Attruia" visible on the reverse.  They are typically bright, sparkly and fun pieces – he was not known for subtlety!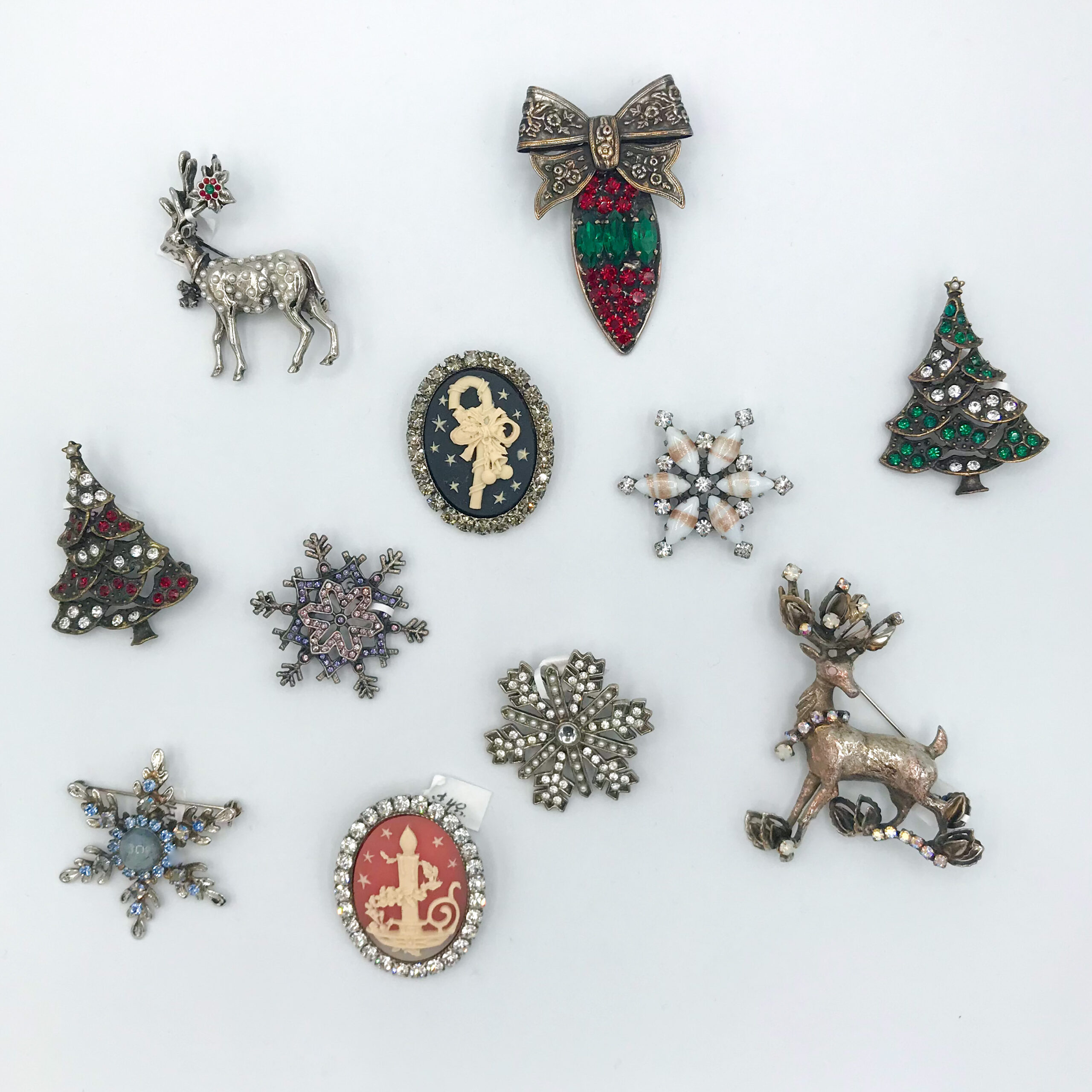 A newer designer producing Christmas brooches is the Toronto-based Danny Pollak.  His designs incorporate some of the most recognizable holiday imagery, and he pairs his often intricate settings with a combination of Swarovski crystals and vintage stones.  We have a range of his Christmas brooches in stock at the moment, as well as a few of his non-seasonal, but equally fun designs.
And if we haven't managed to convince you that Christmas tree brooches are the must-have accessory this holiday season, you might consider a Christmas tree made of brooches: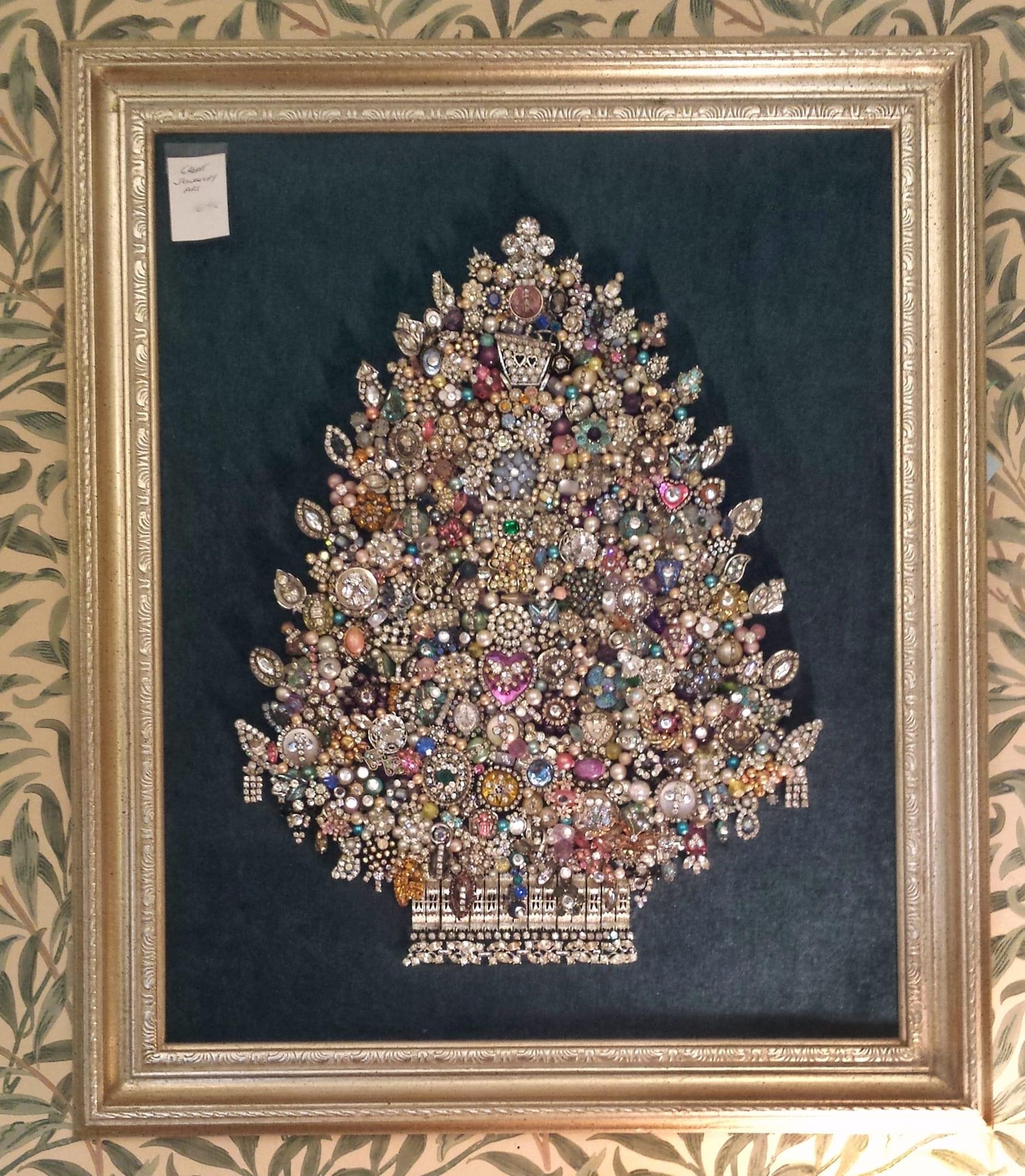 This piece sold some time ago! We remember it fondly, and we wanted to bring it up again to celebrate the many creative people who find new ways to repurpose old things. This fabulous tree is composed of vintage jewellery components, broken pieces that have found a new life. This beautiful composition represents many hours of work, but if you're looking for a project over the Christmas holidays, this might be one to consider!