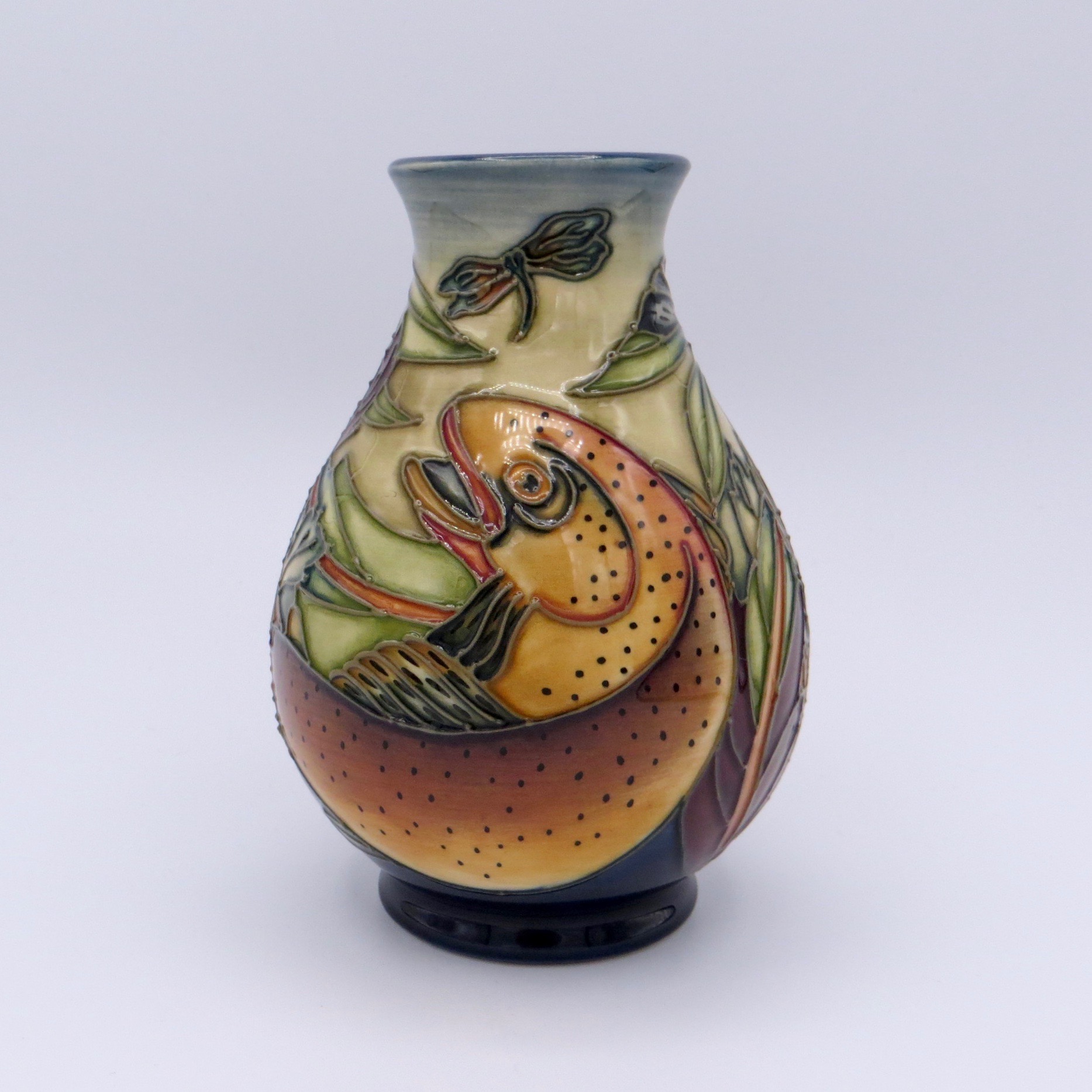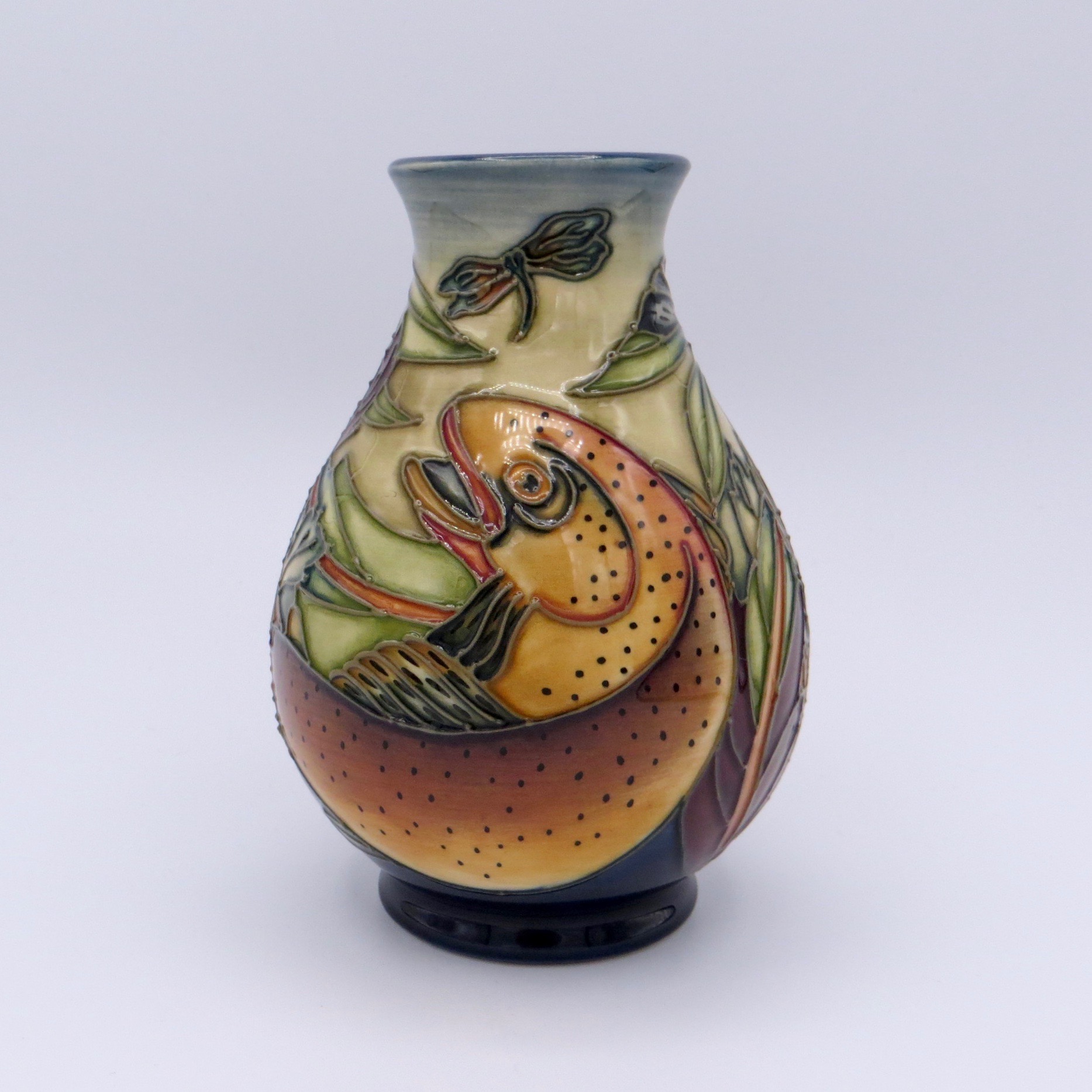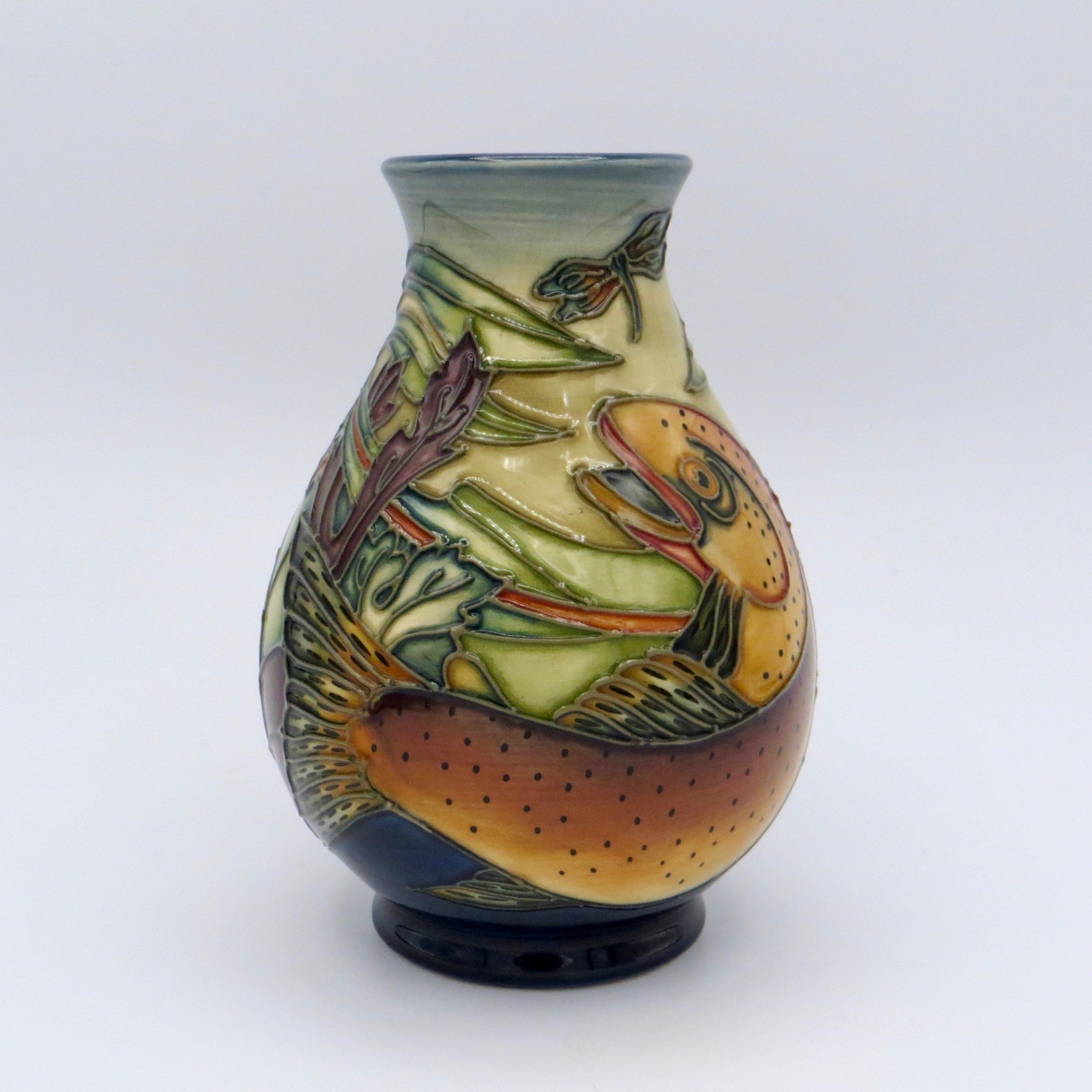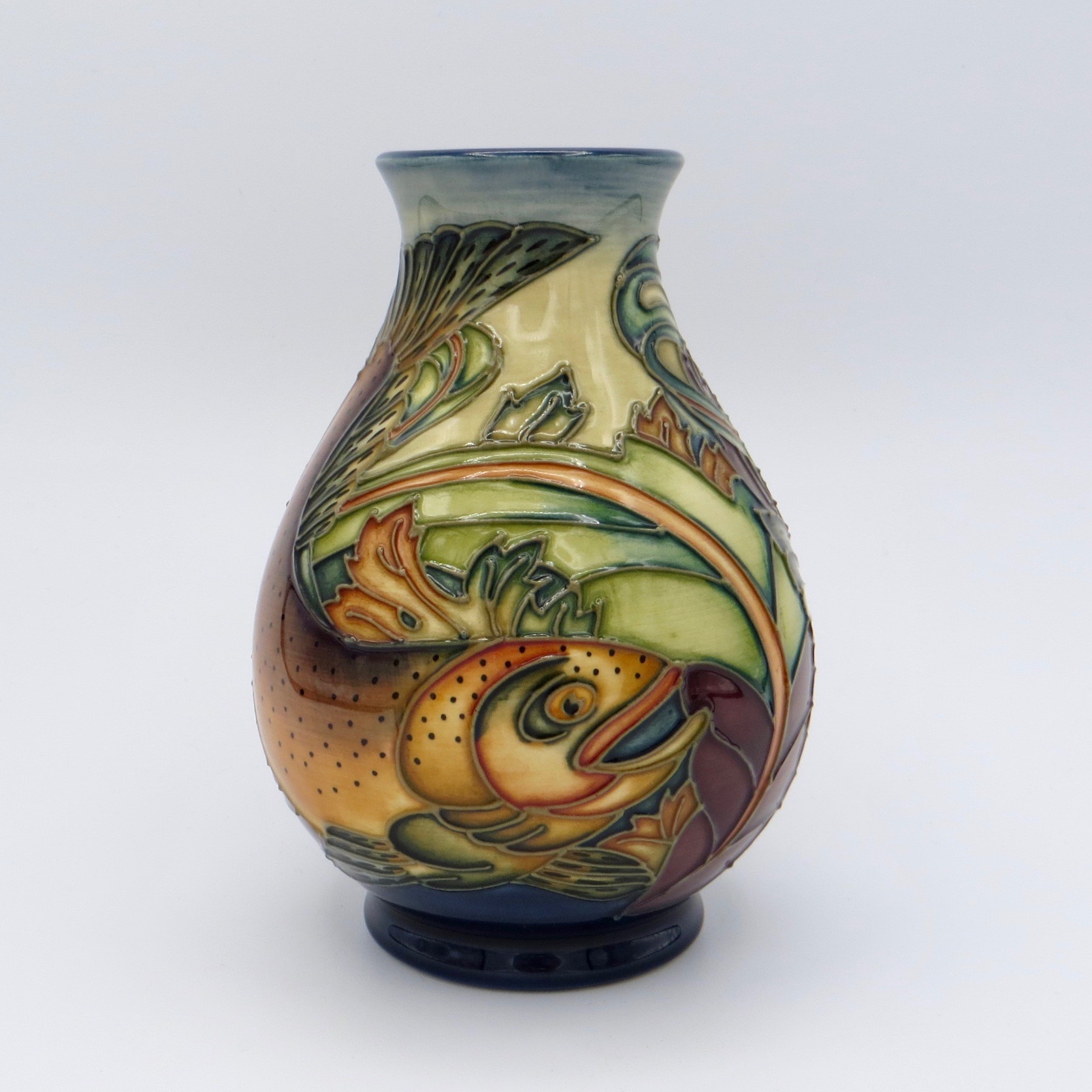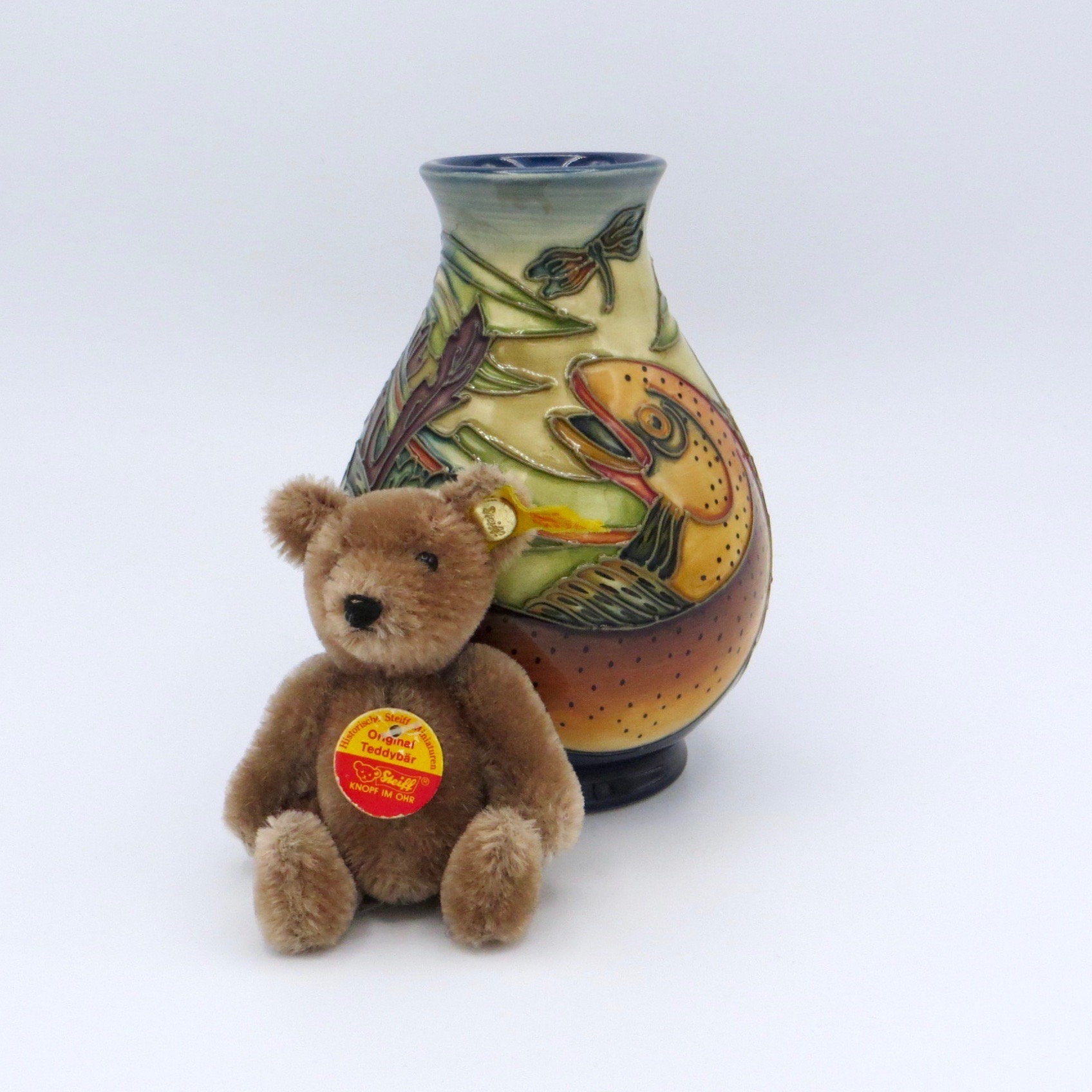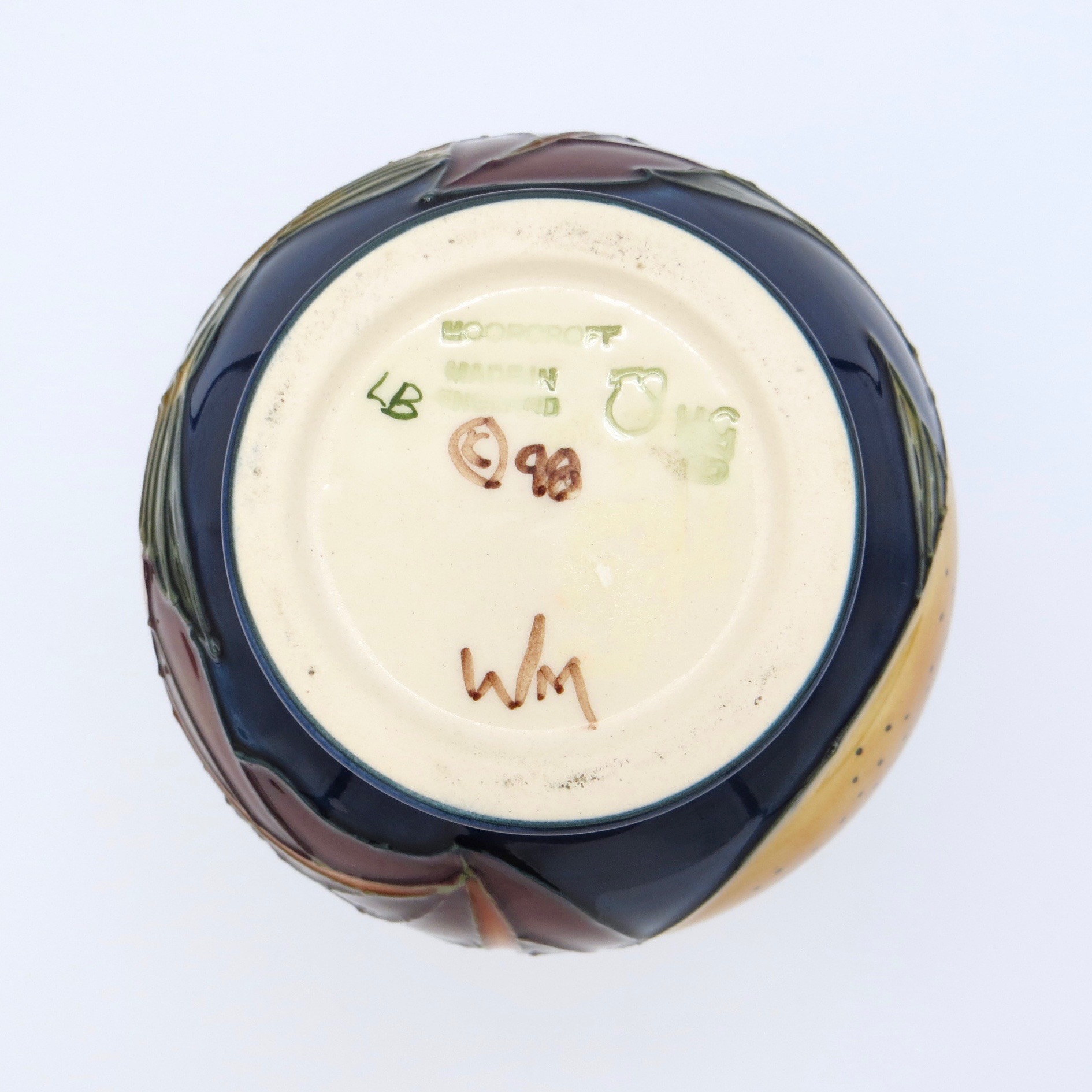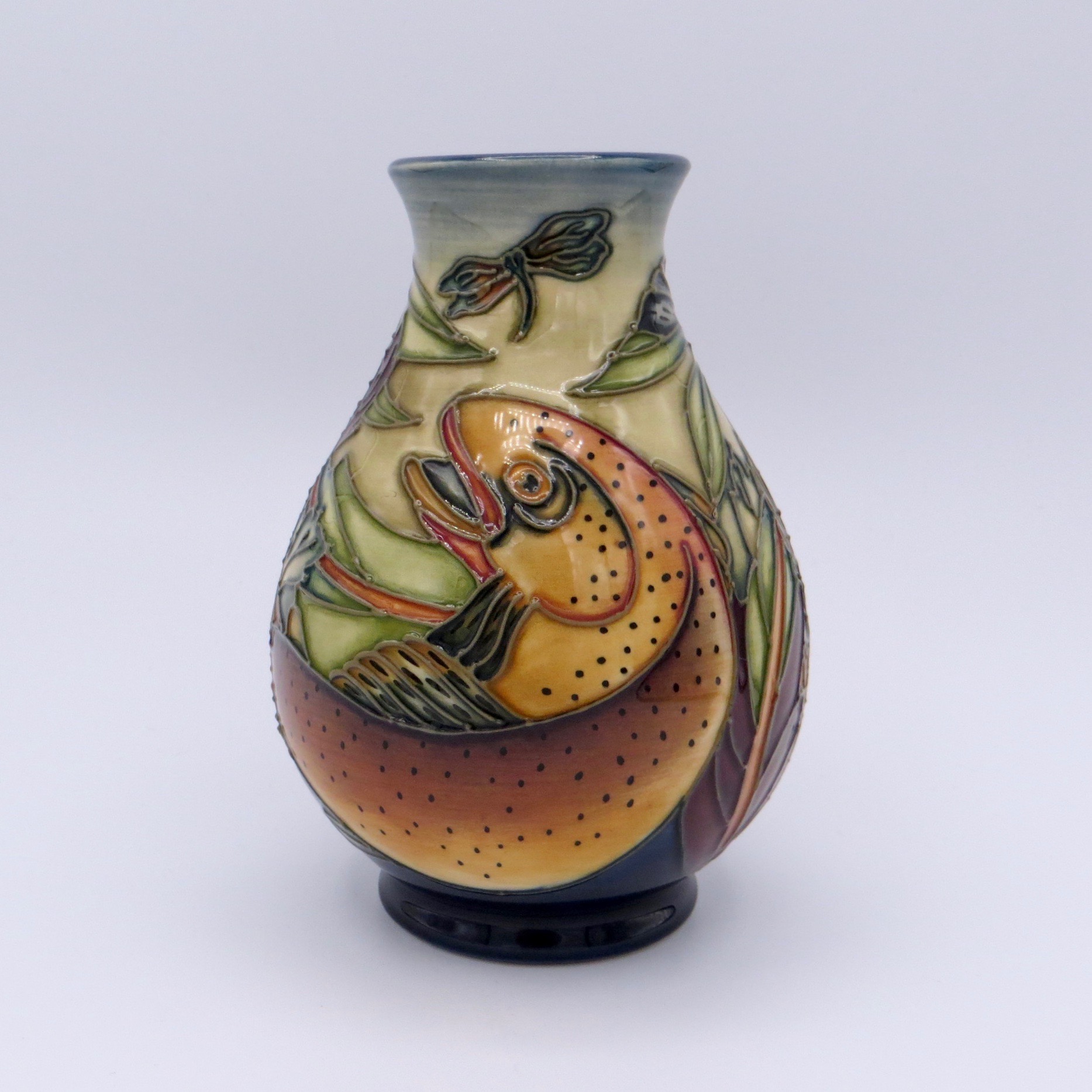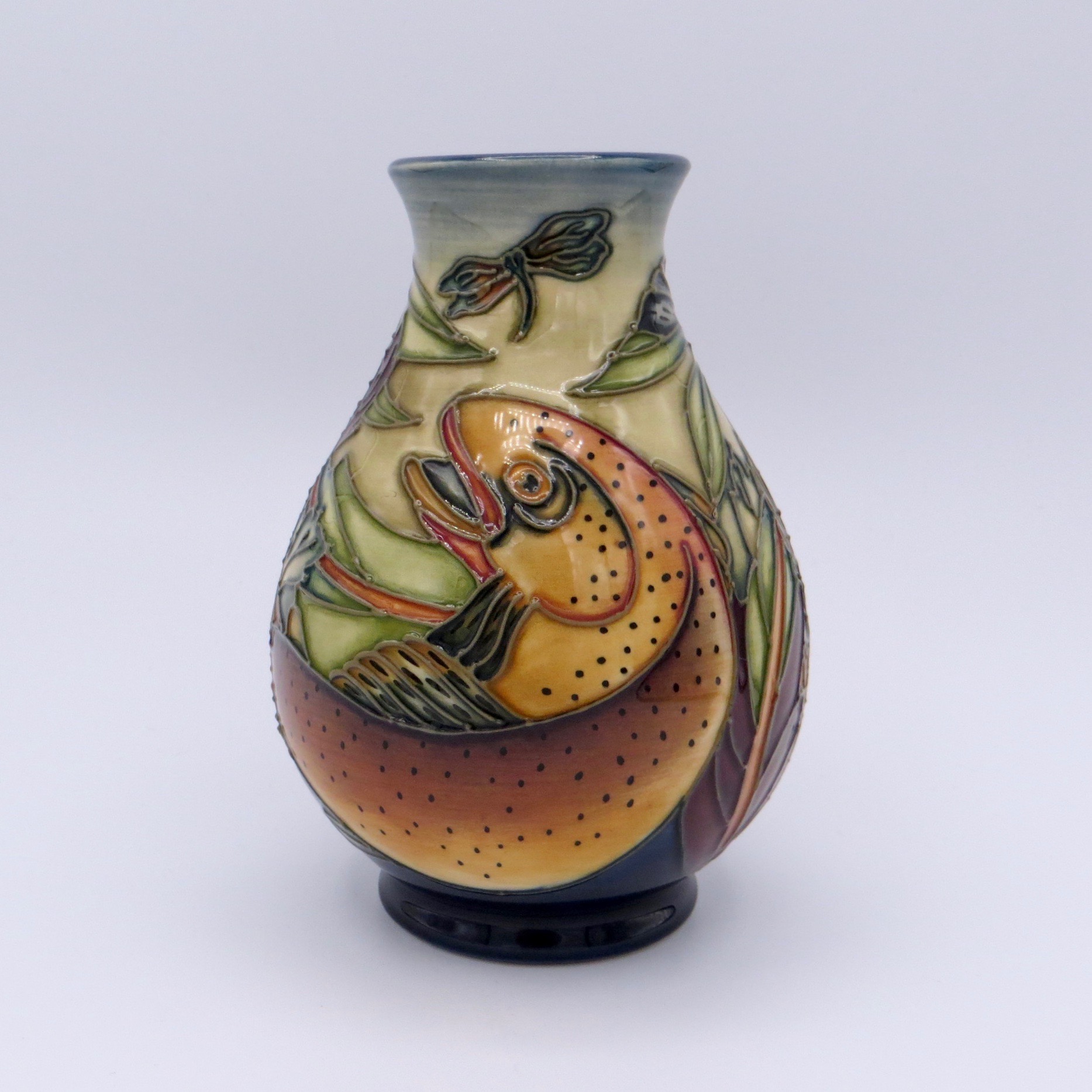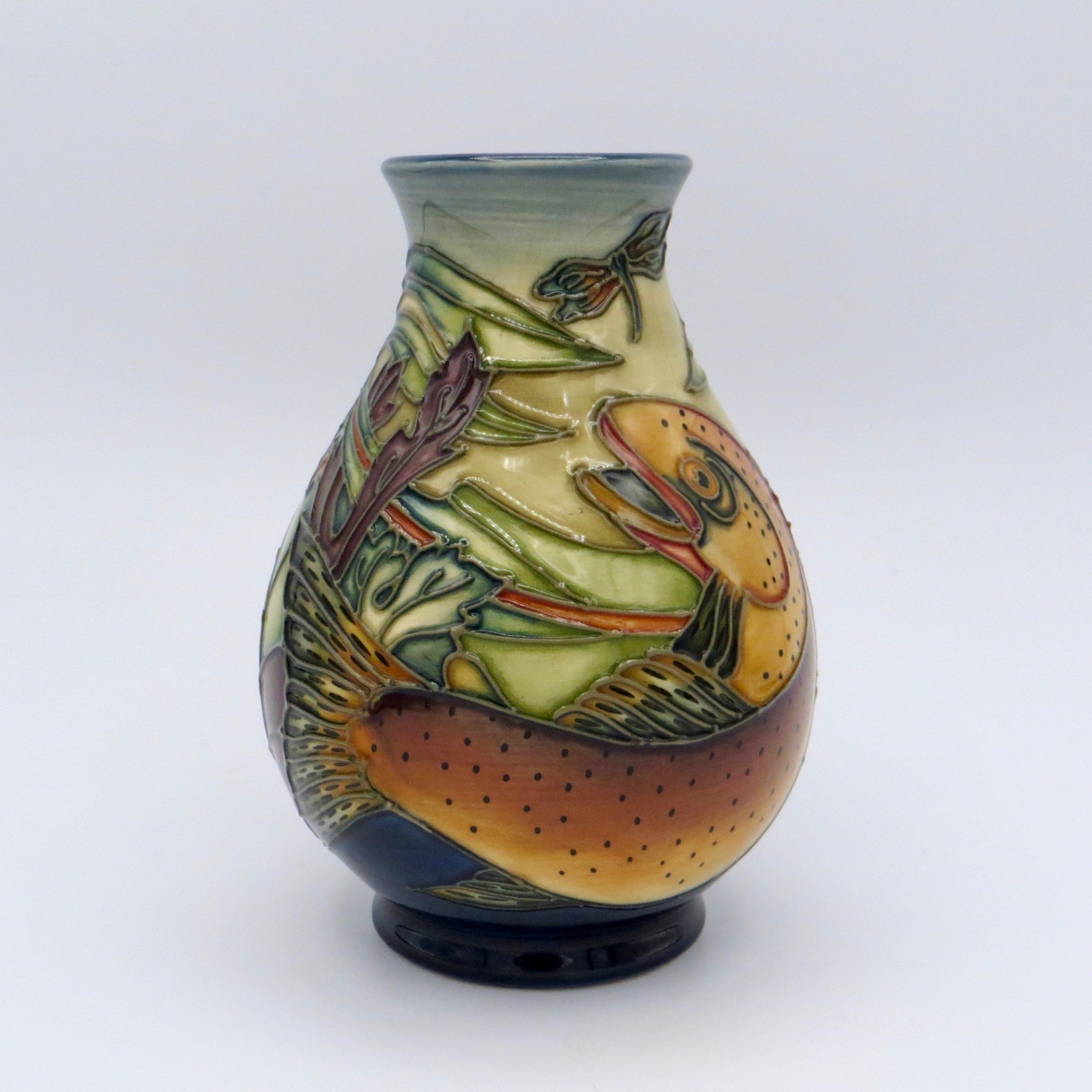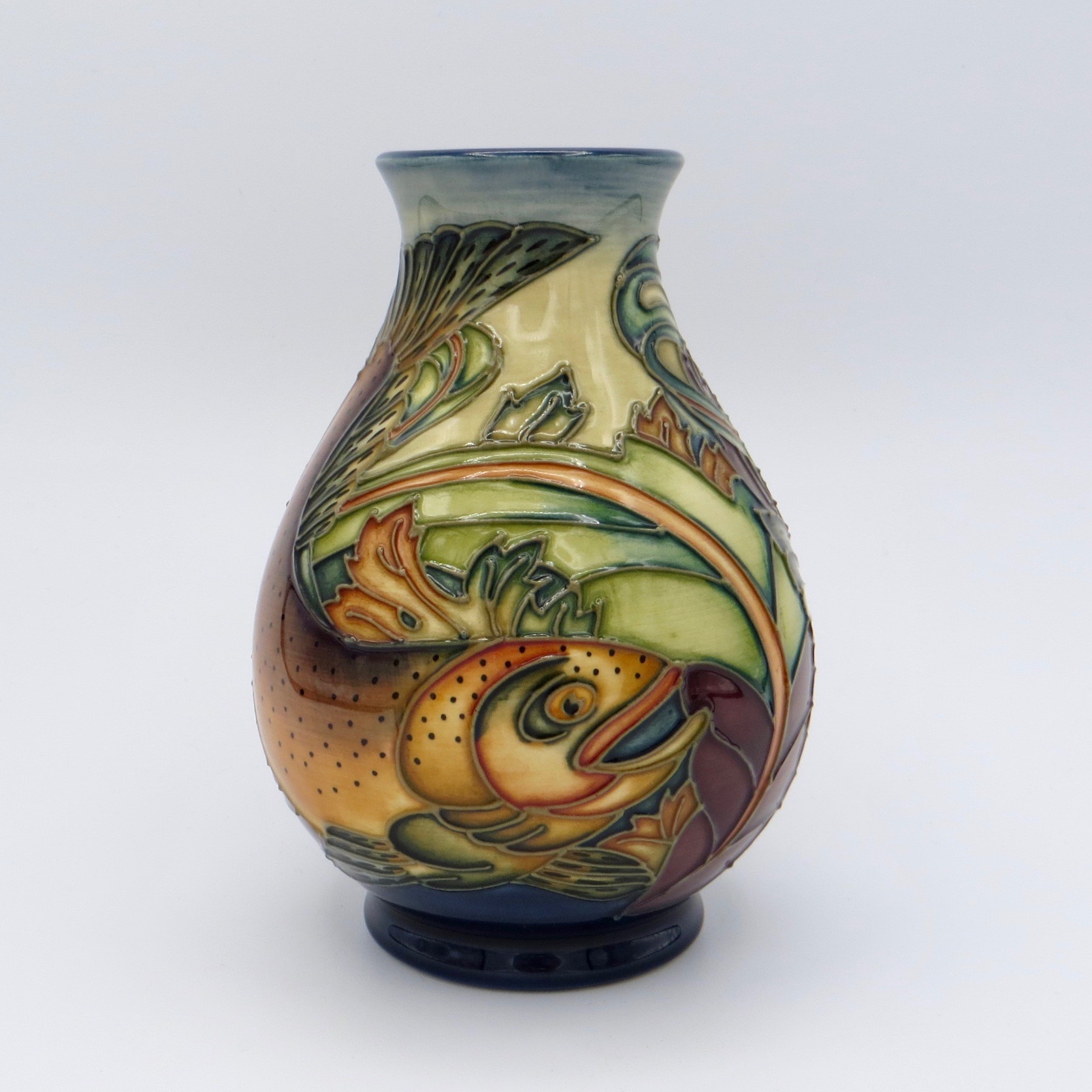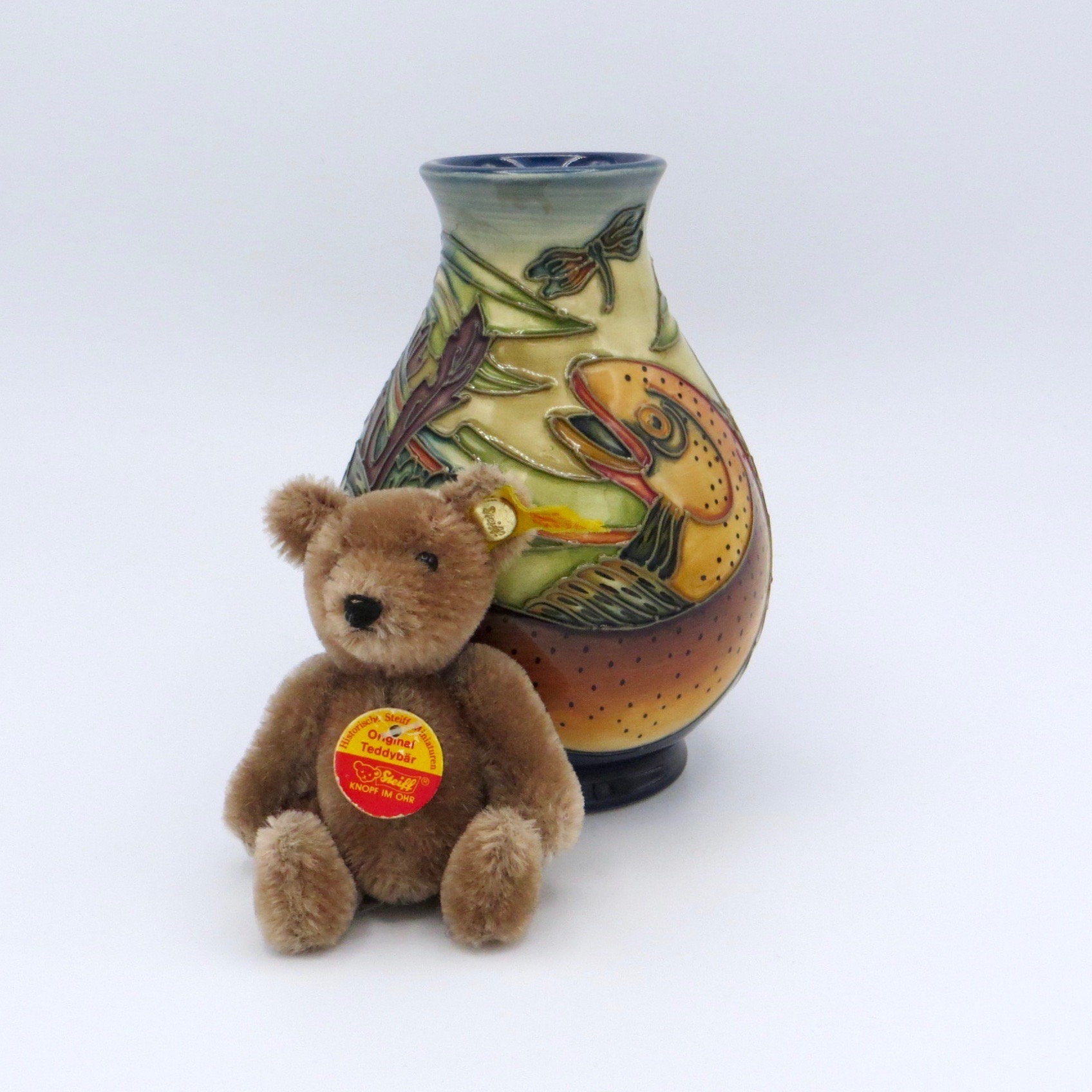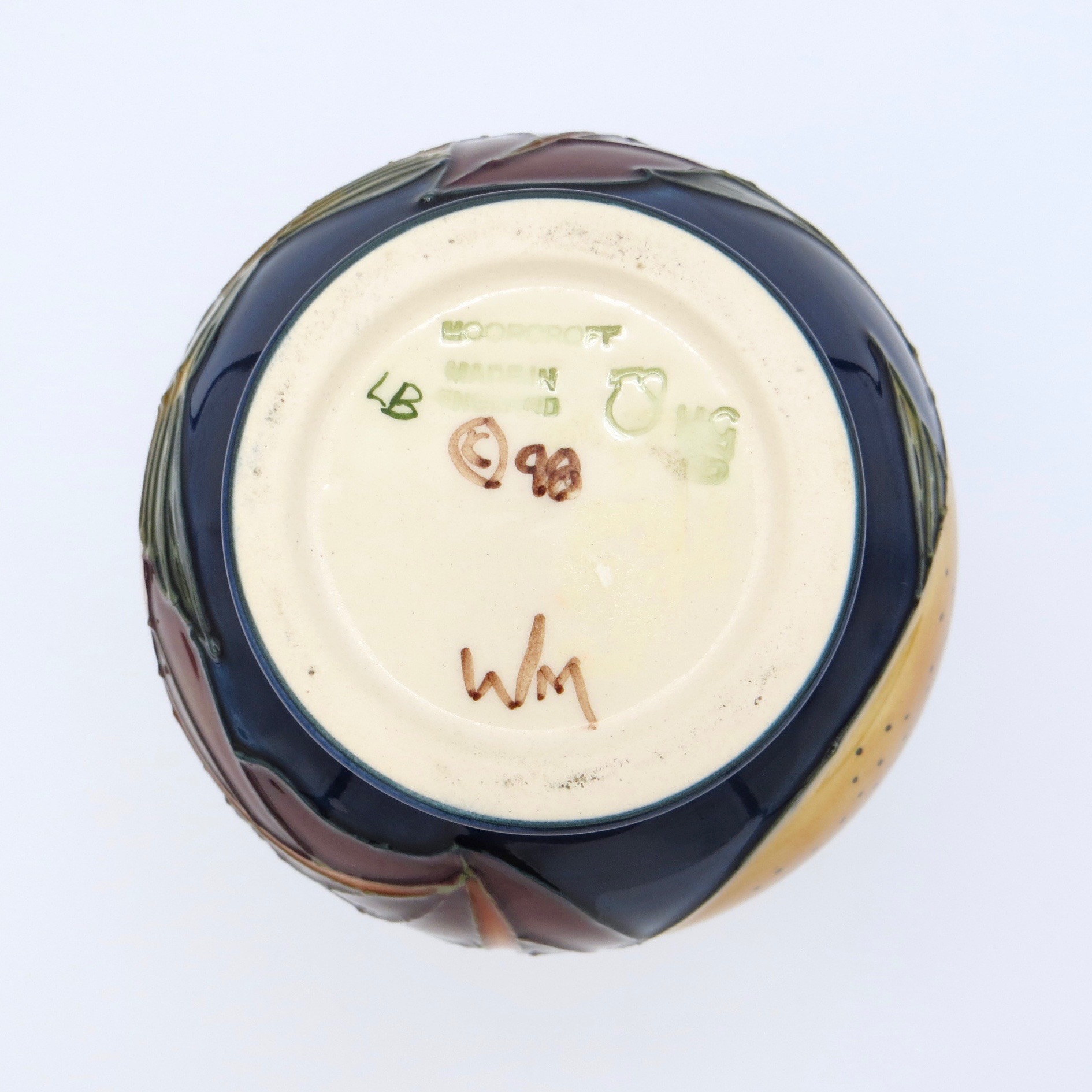 Age: c.1999
Size: 5.5" tall x 3.5" diameter at the widest point / 2" diameter at the mouth
This Moorcroft trout vase features two fish swimming among the weeds. One is staring longingly up at a dragonfly. Made in England in 1999 (copyright 1998), designed by Philip Gibson. Fully marked on the base, and in perfect condition.
PLEASE NOTE: This item is eligible for in-store pickup only.  If you would like to have this item shipped to you, please contact su with your address, and we will provide you with a shipping estimate.
Tags: Moorcroft, English Pottery
Ref:6DM7-moorcroft-trout-vase