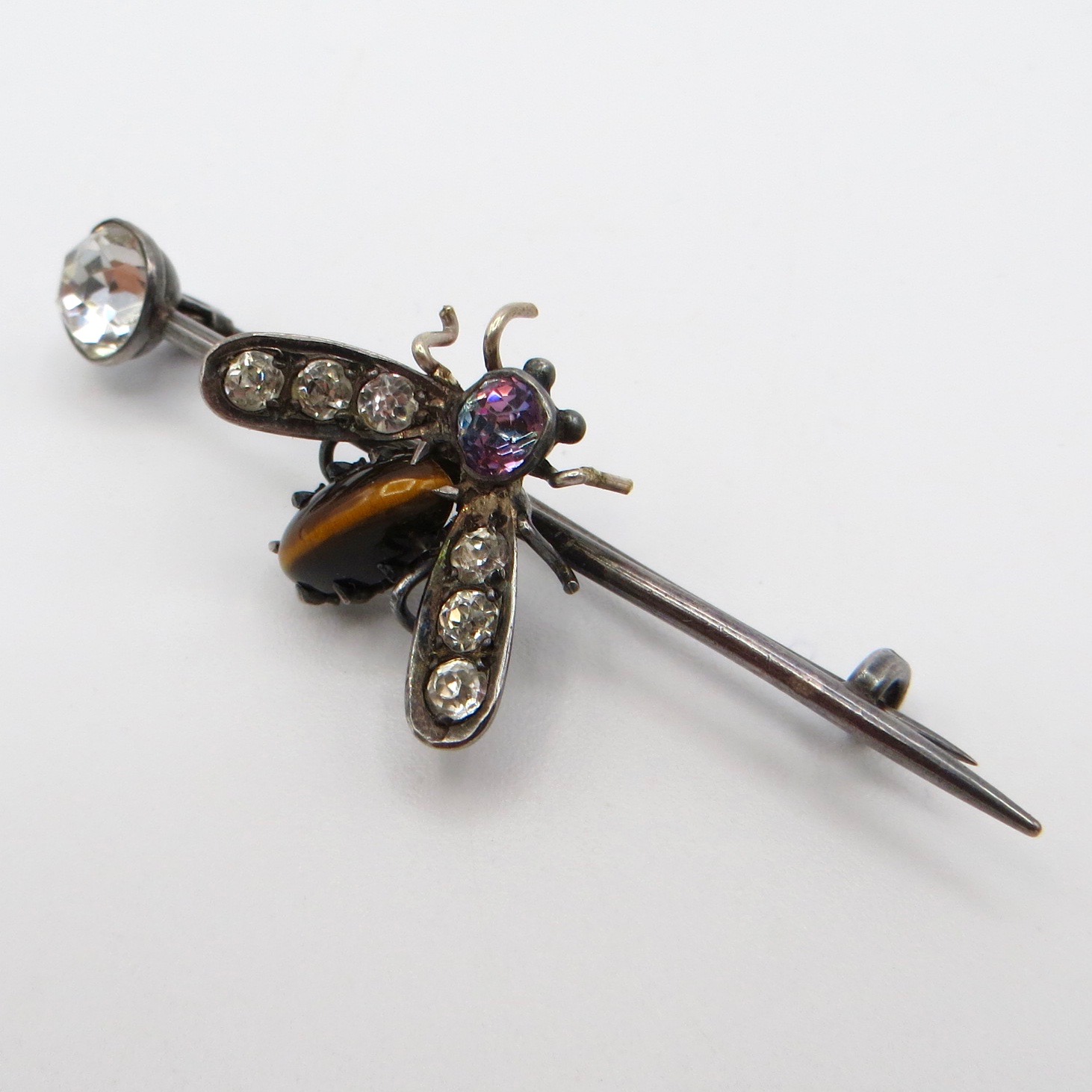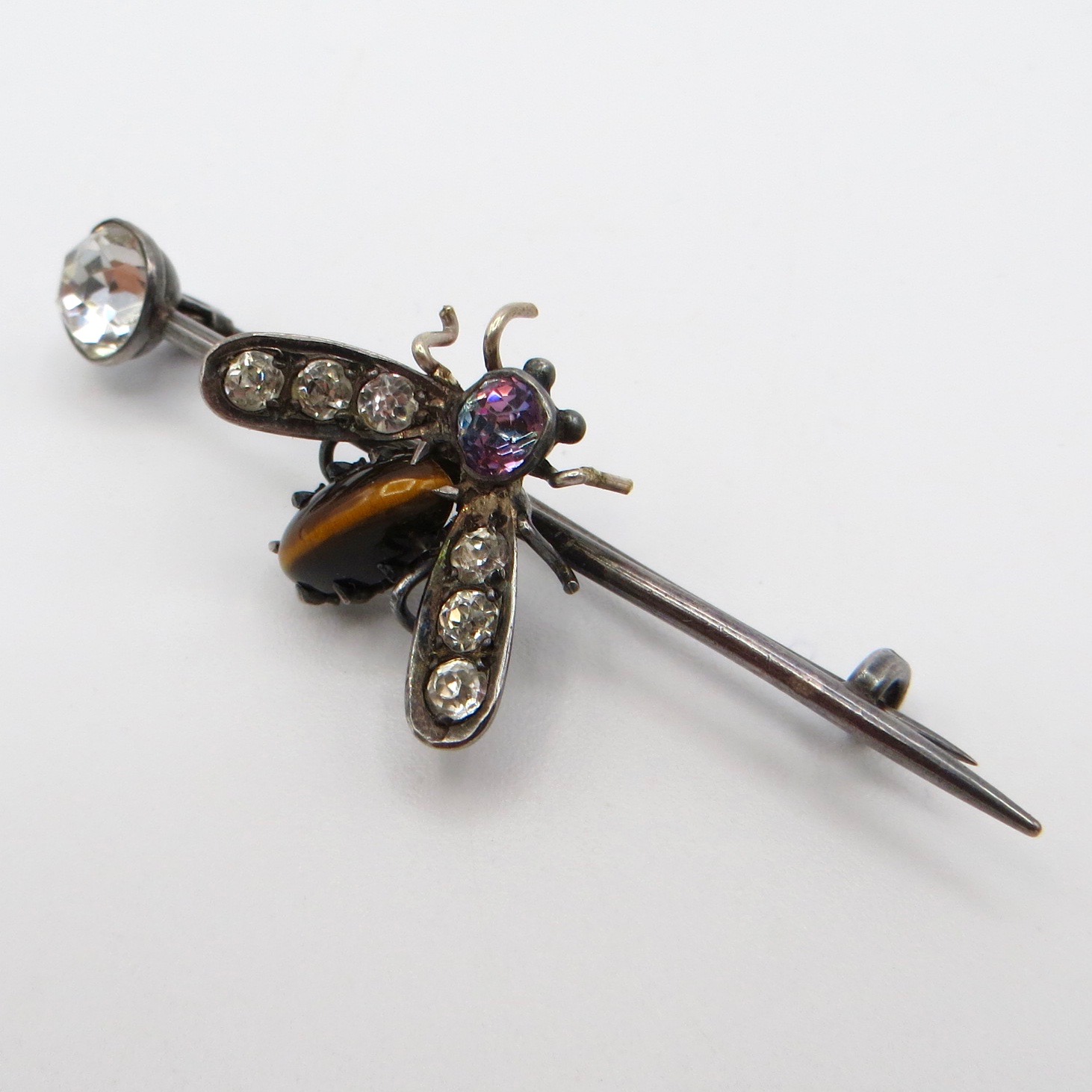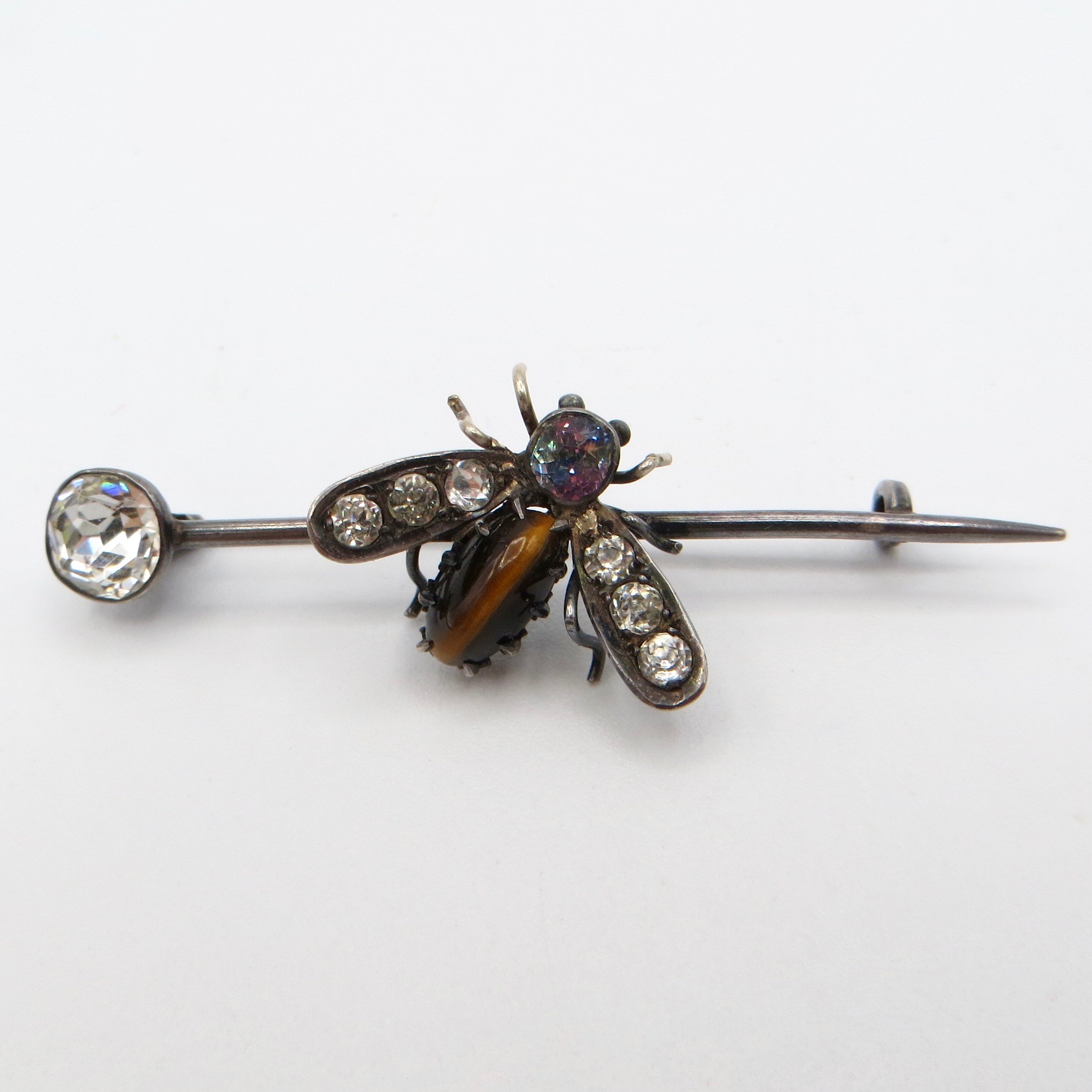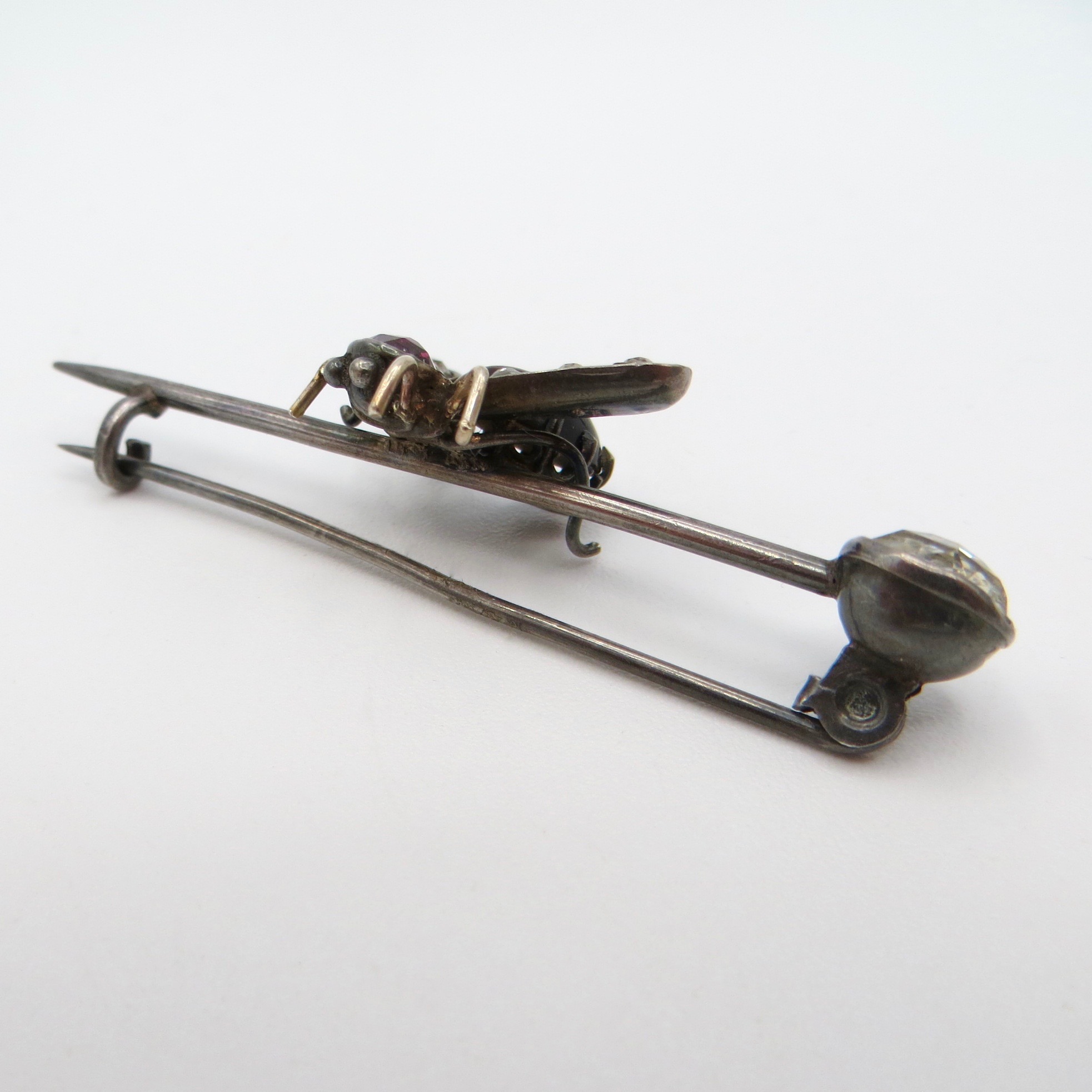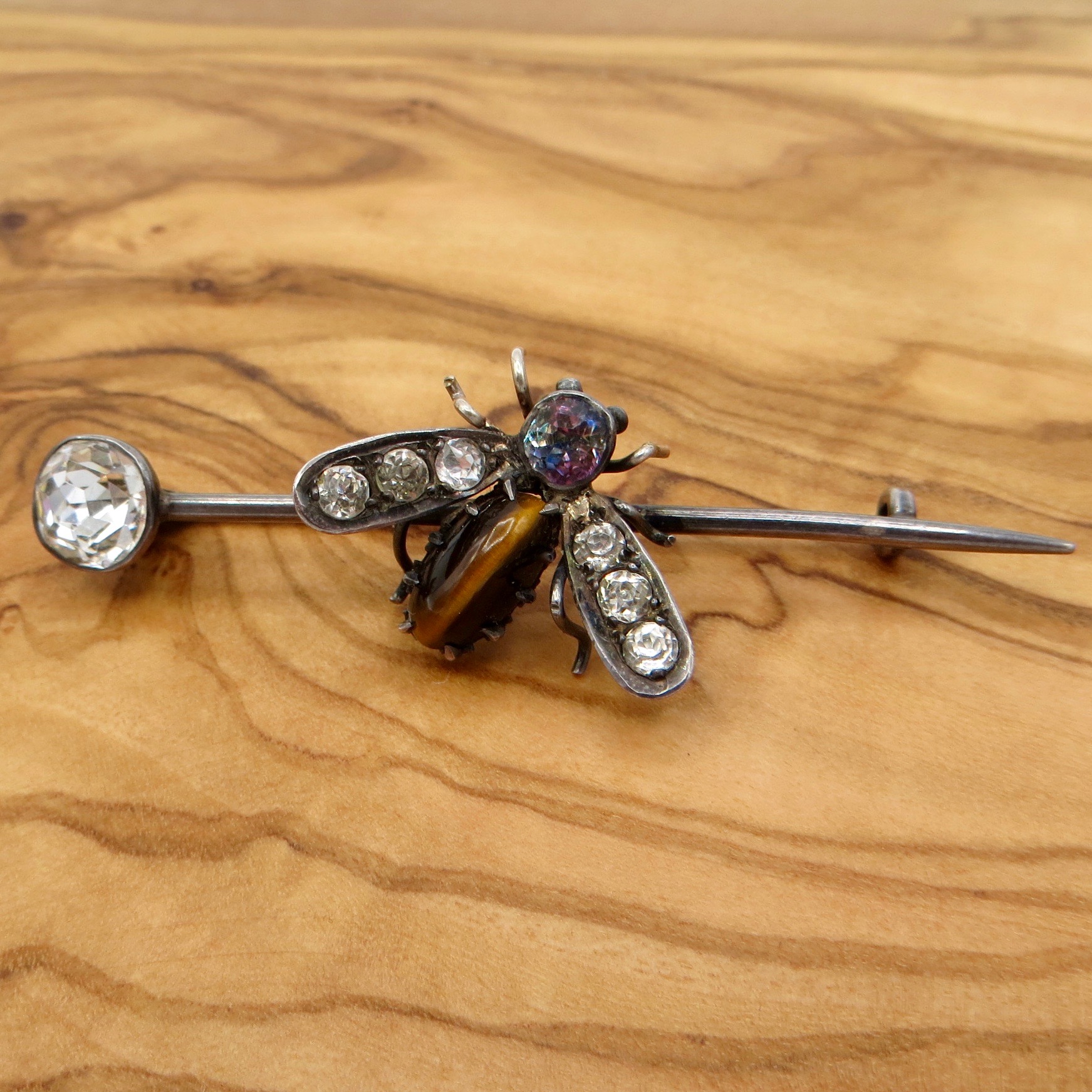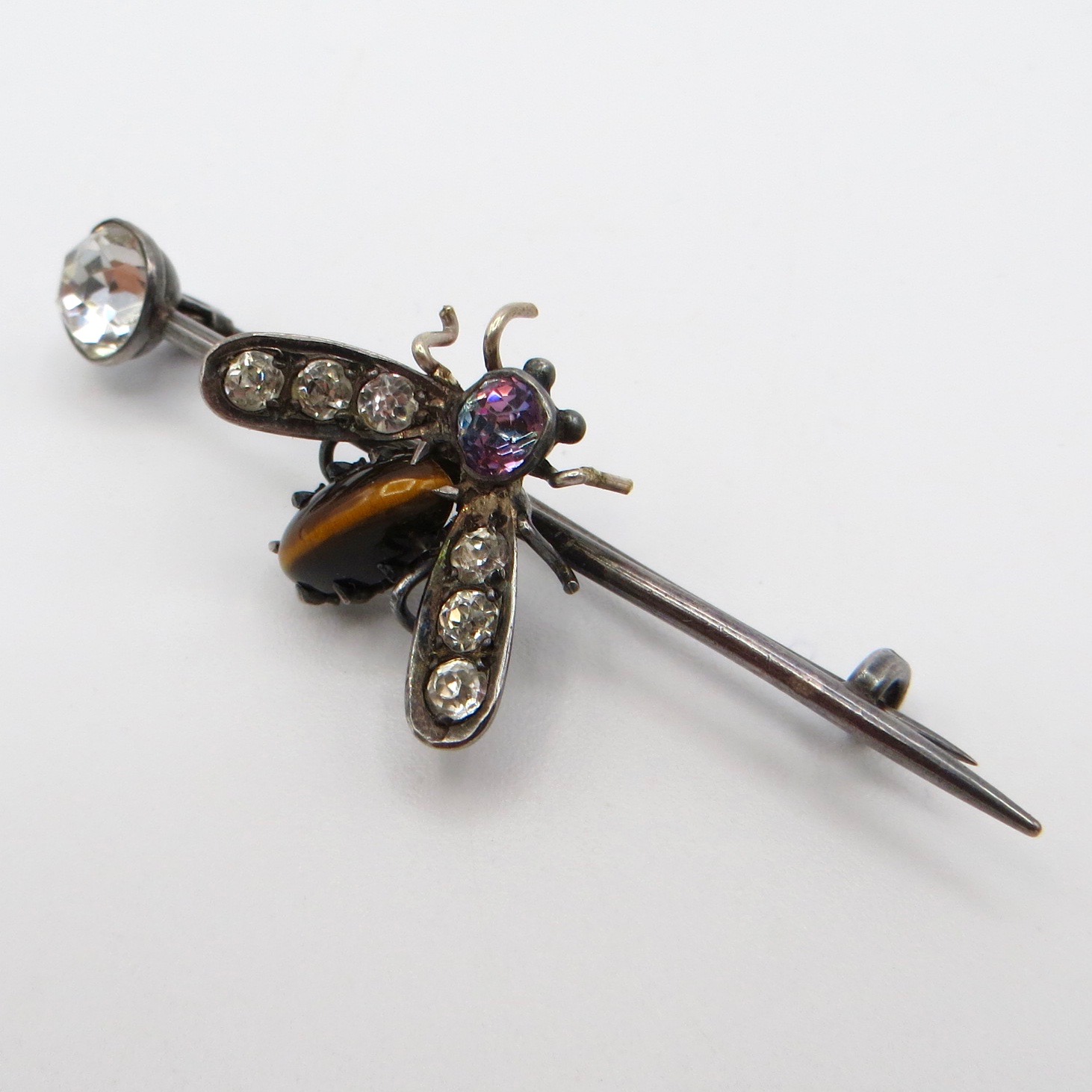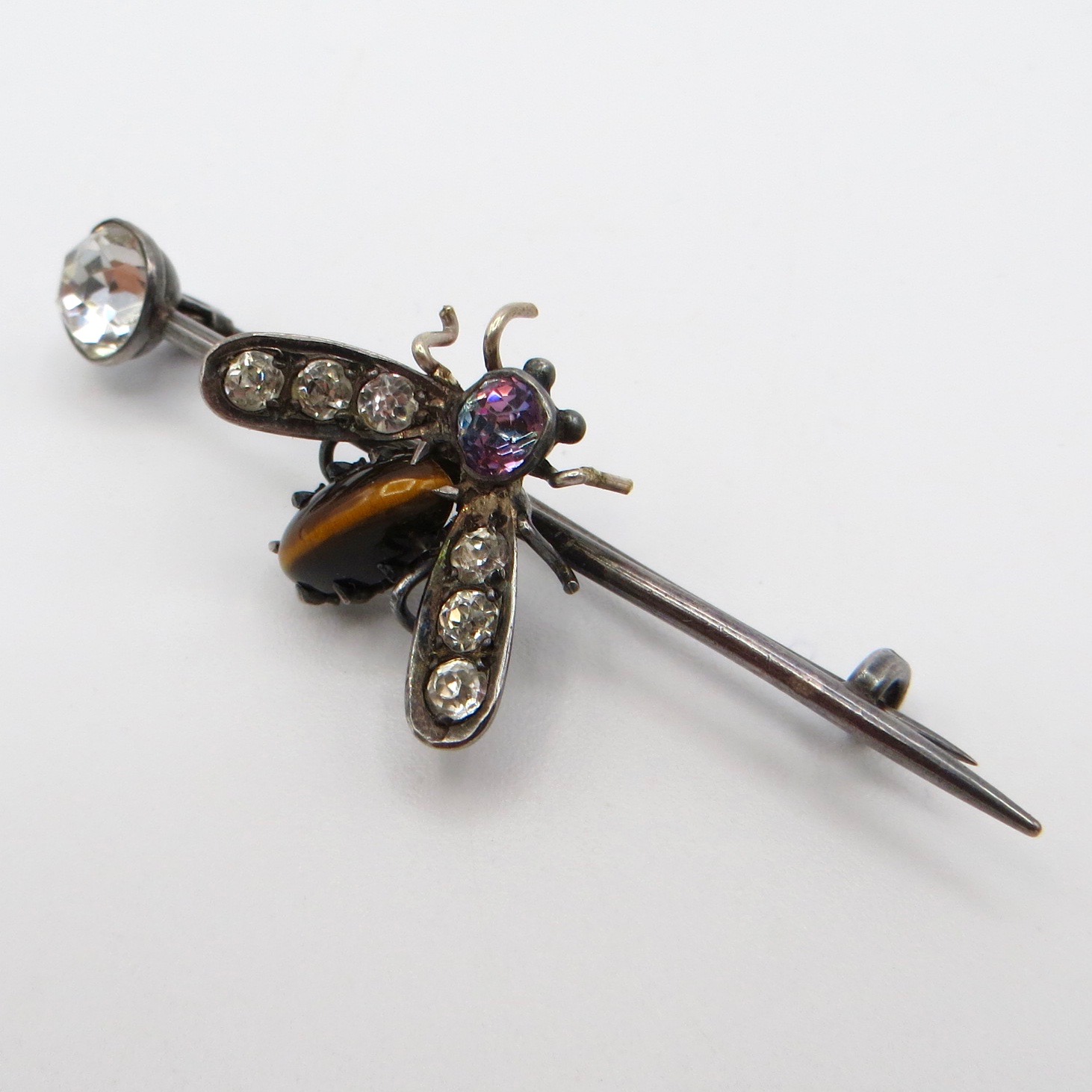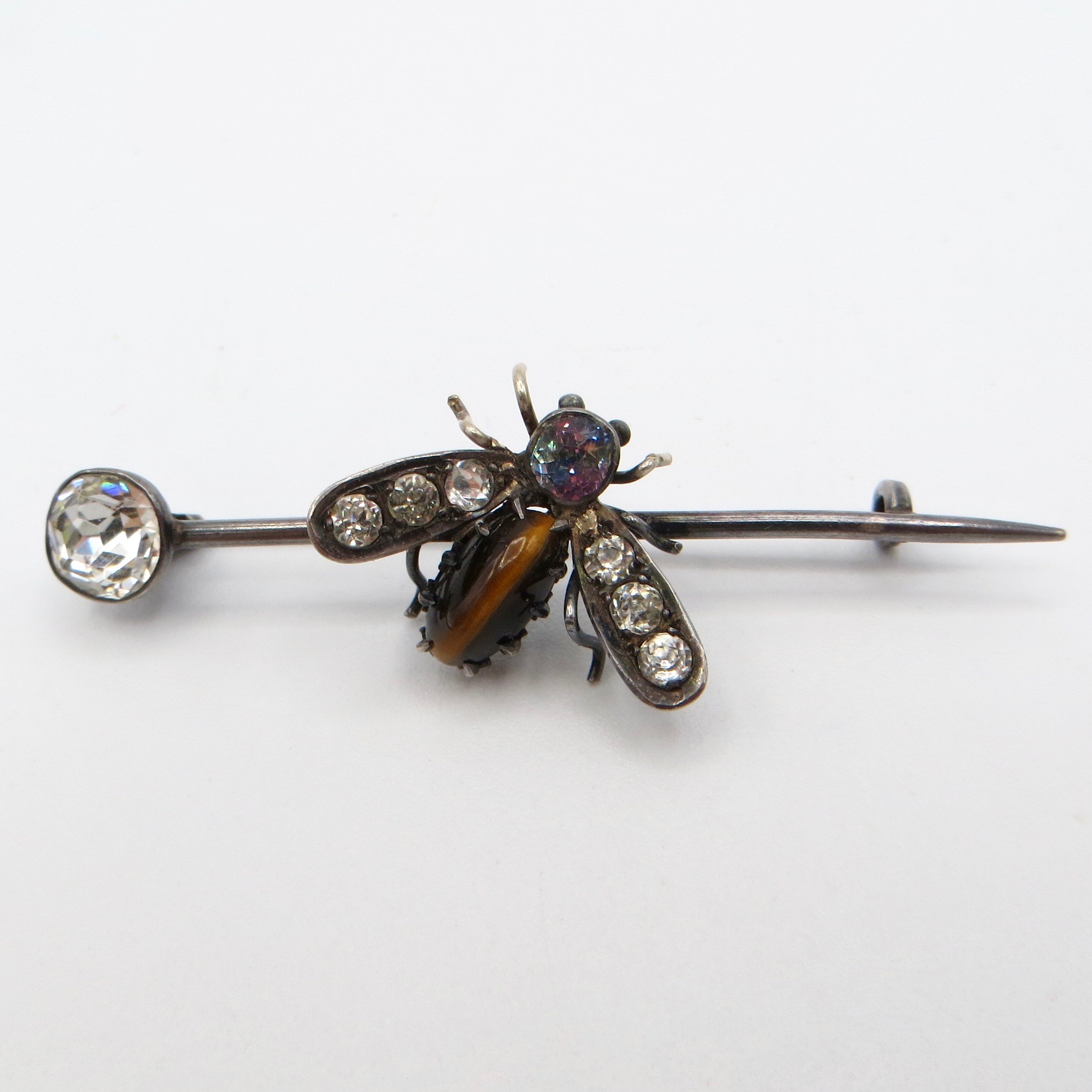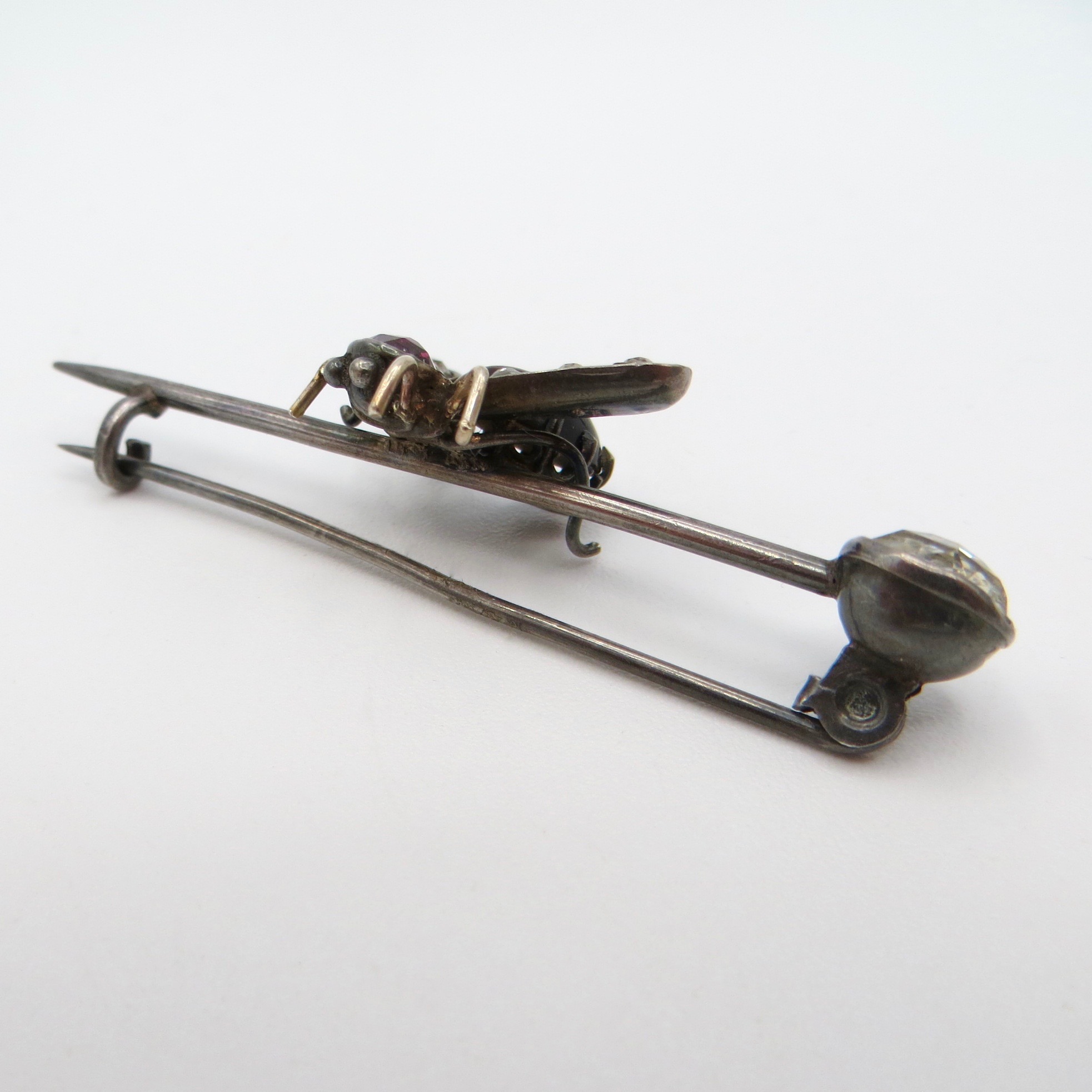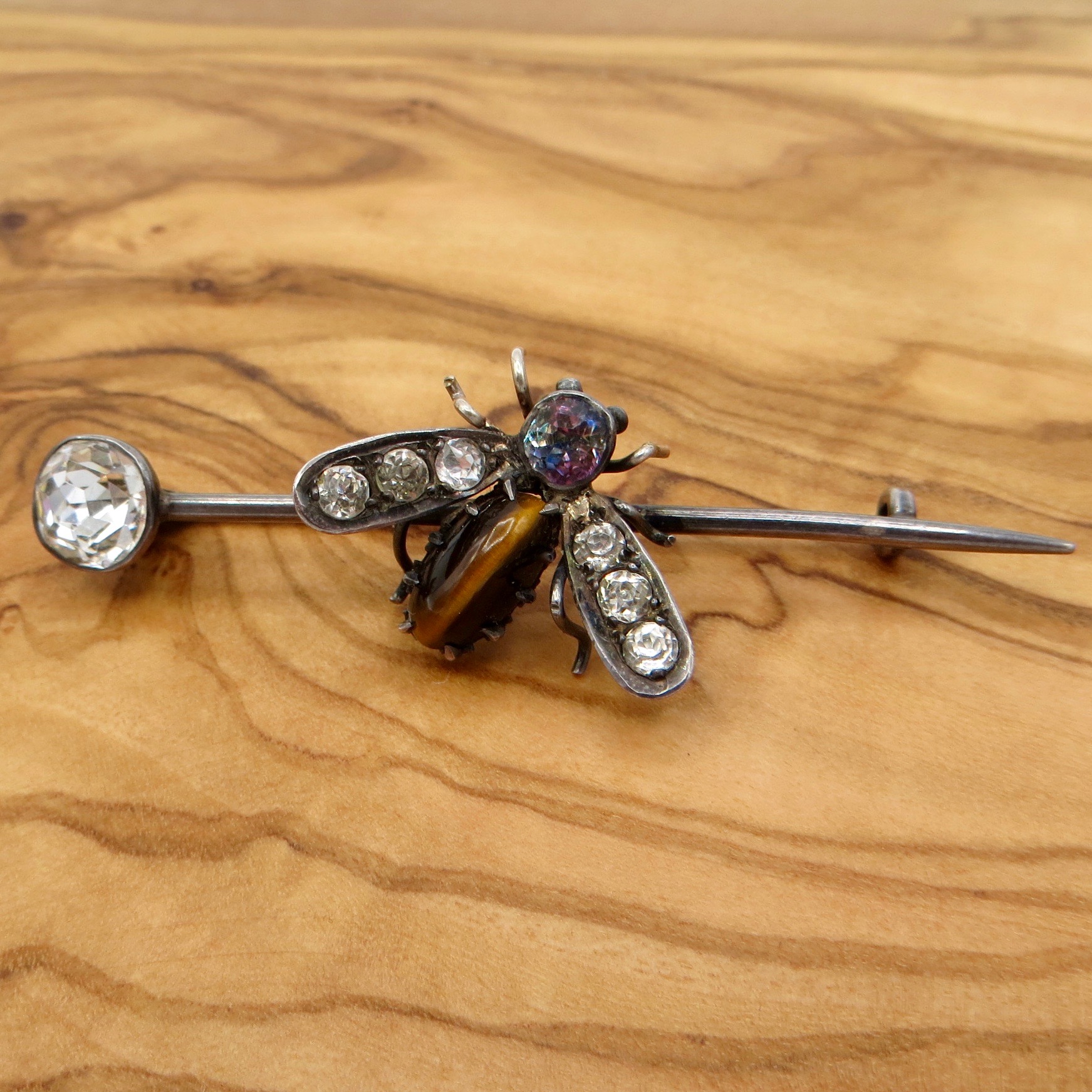 A one-time price of
$365.00
will be added to your order.
Age: Victorian, c.1860
Size: 2 1/4" long (total). The insect is just over 3/4" wide.
A sterling silver brooch set with paste crystals and tiger's eye. This lovely insect pin would once have been someone's pride and joy. Note that the pin back is slightly curved, but still functional, and the piece is otherwise in very good condition for its age.
Tags: Silver, Victorian, Figural, Insect, Bug
Ref: 5JB49-vict-insect-brooch