Silver, Citrine and Pearl Necklace
Silver, Citrine and Pearl Necklace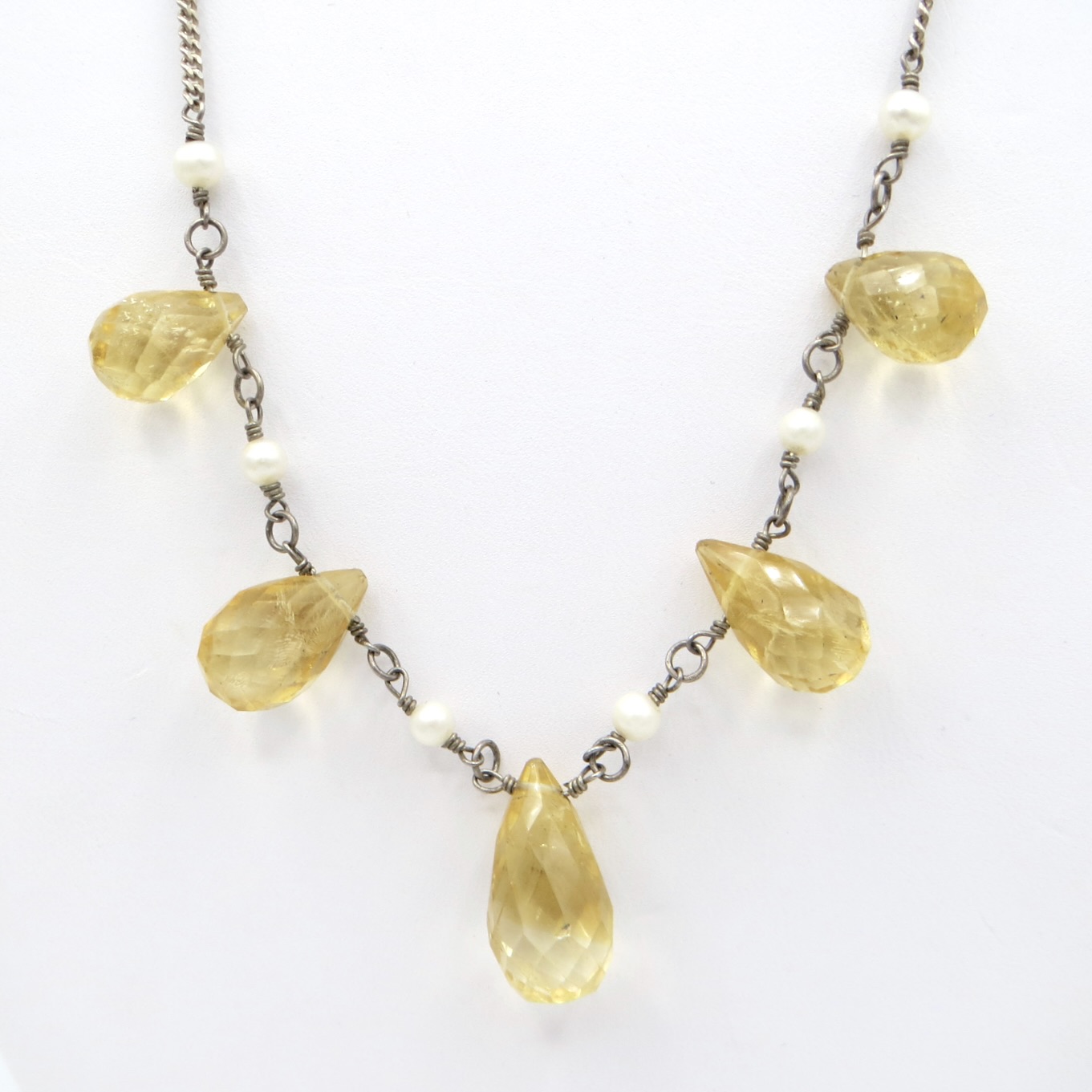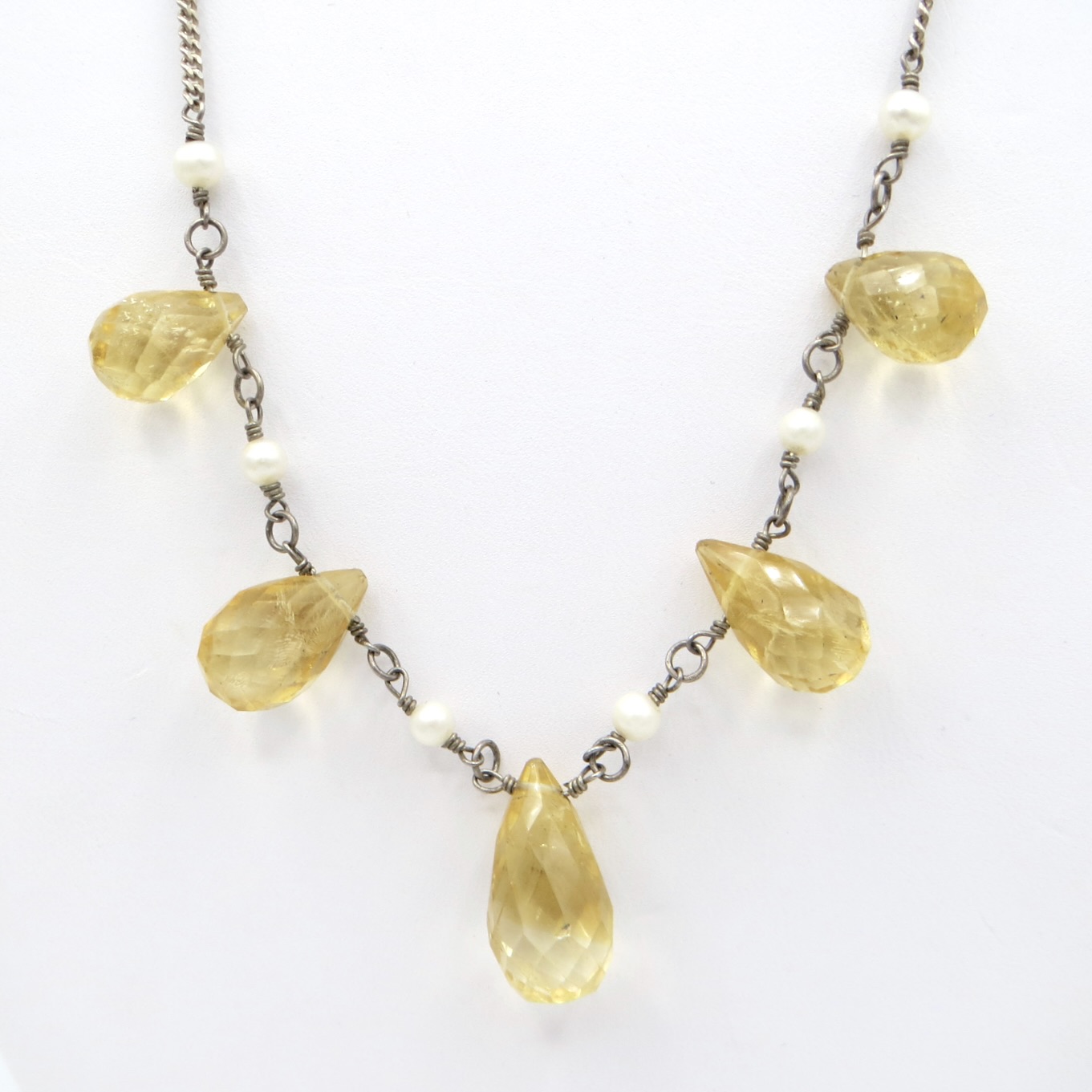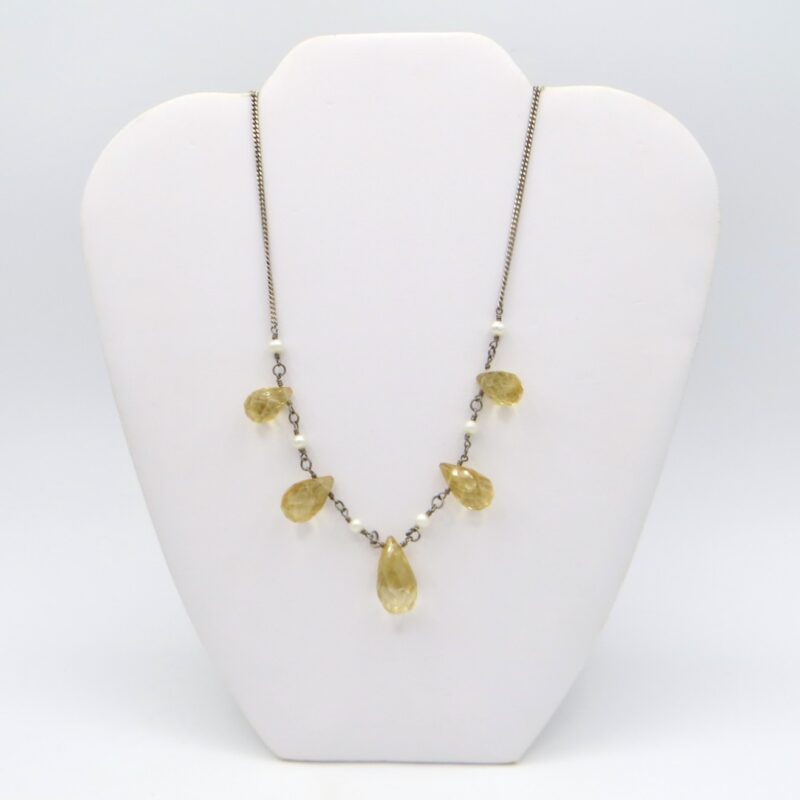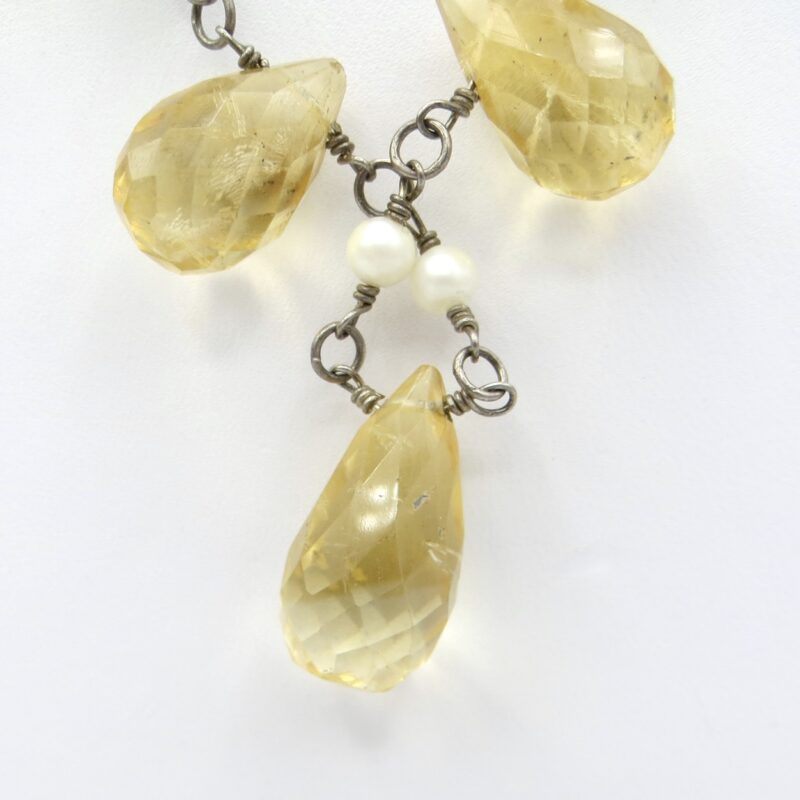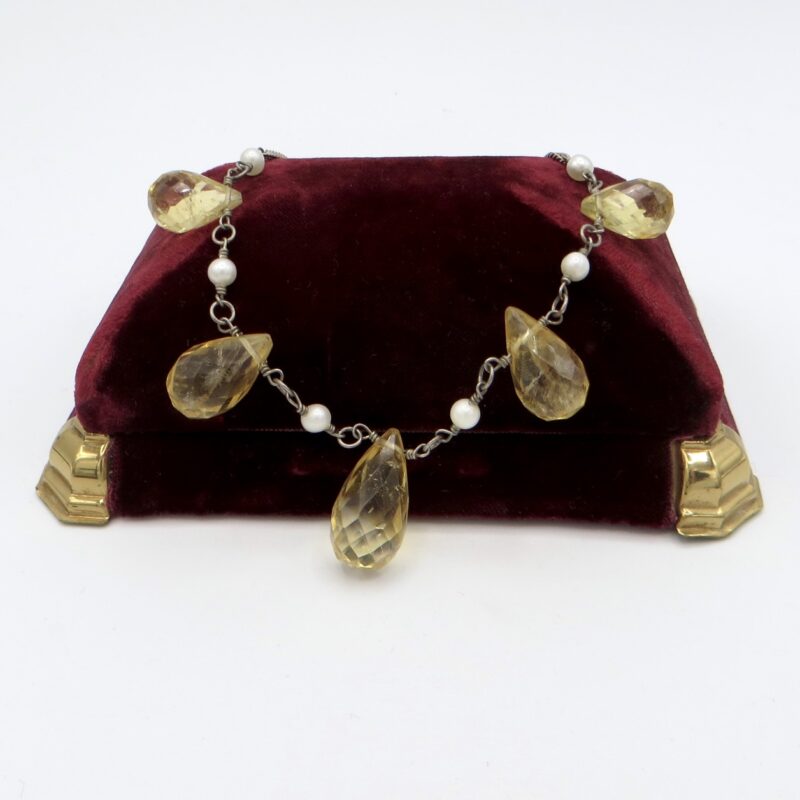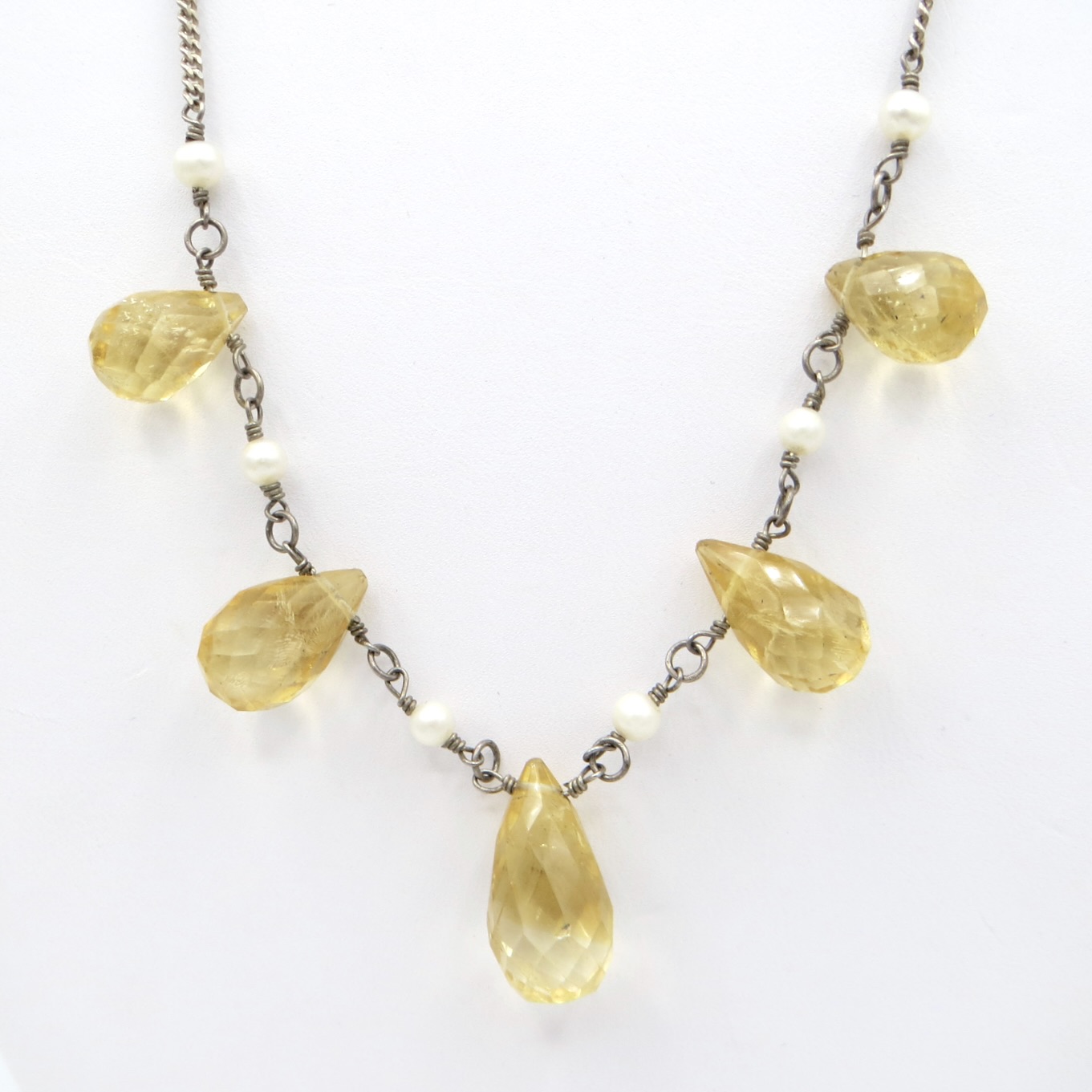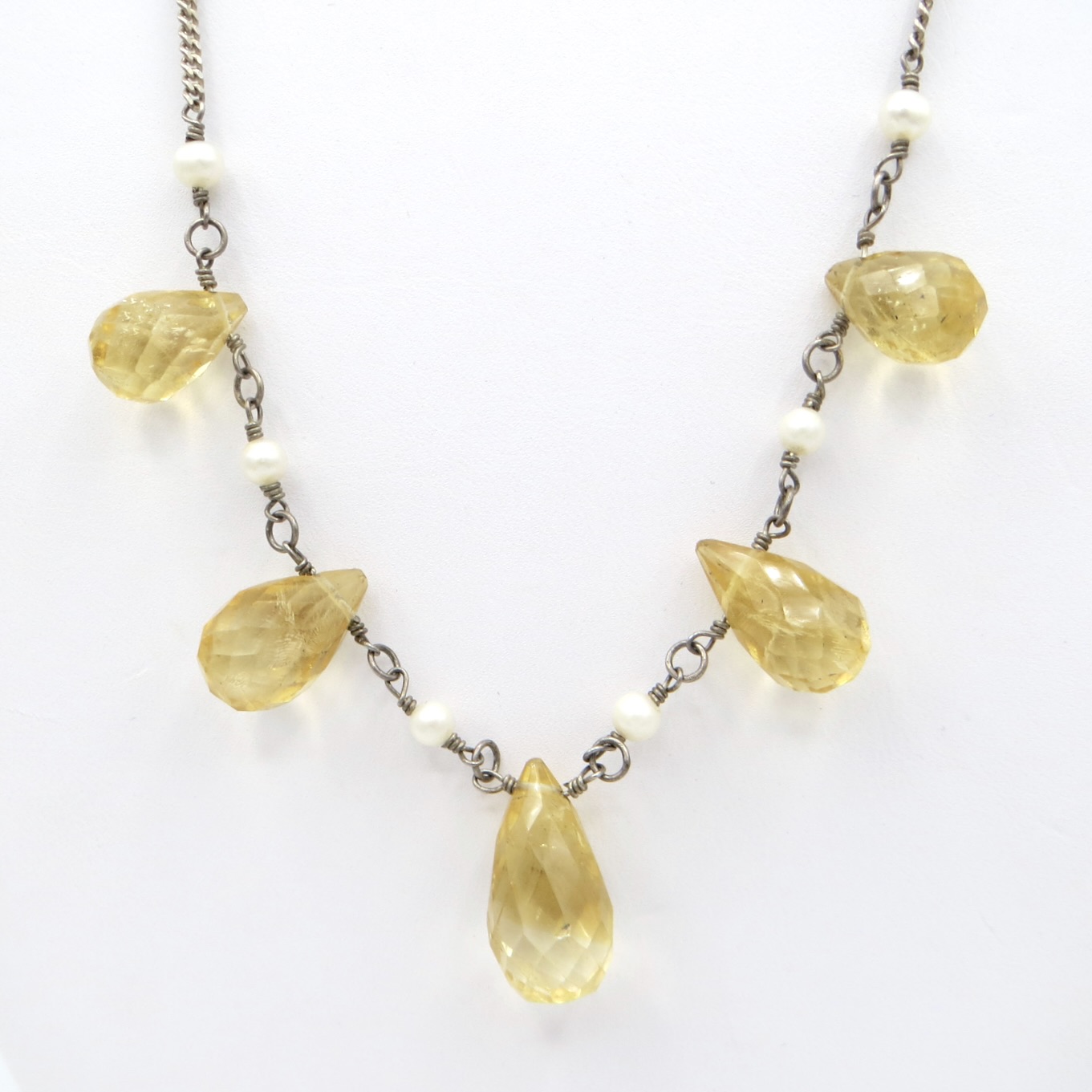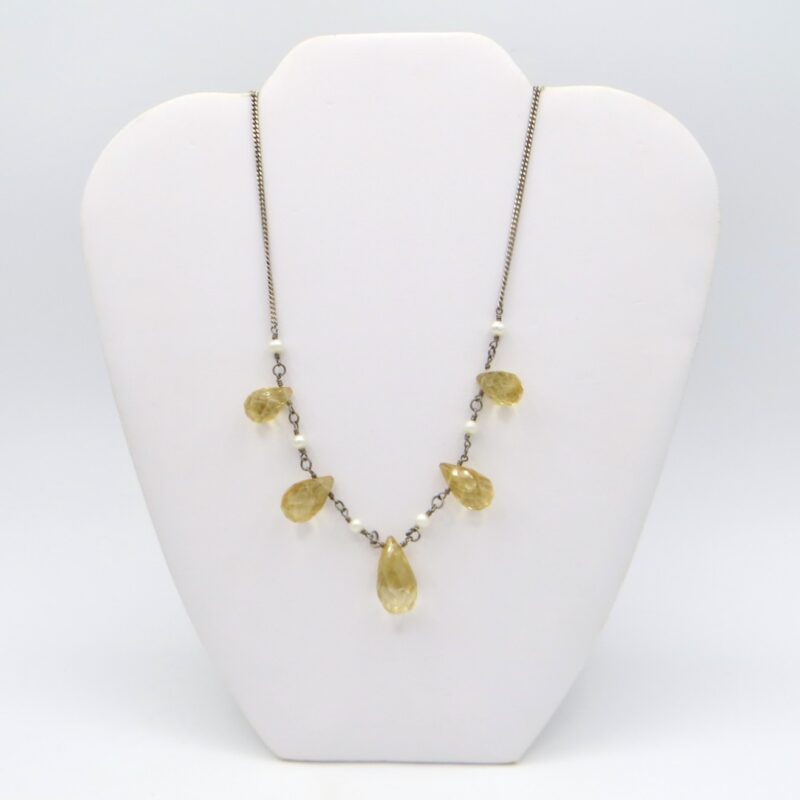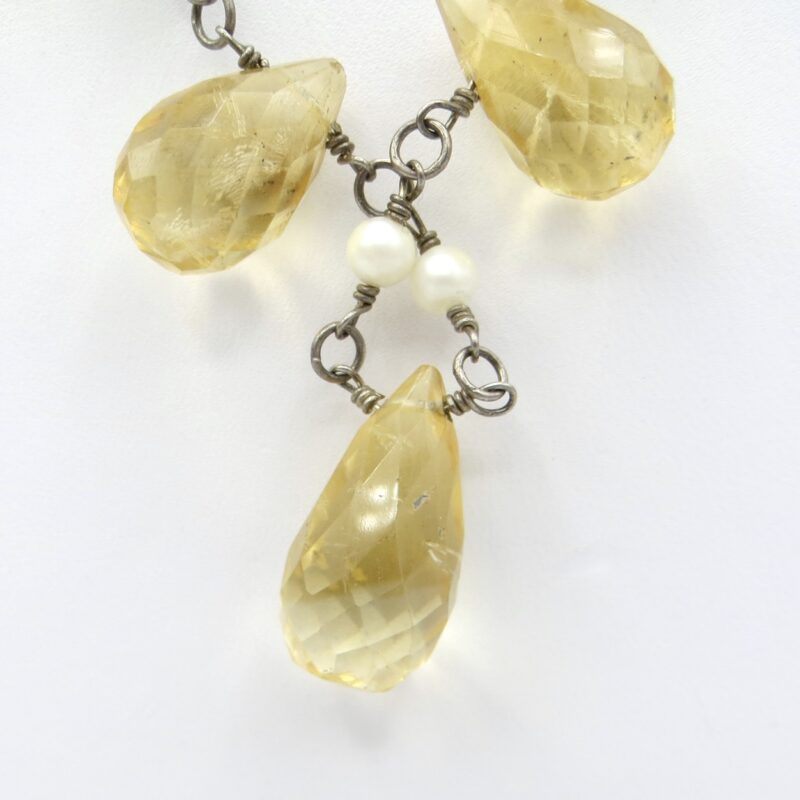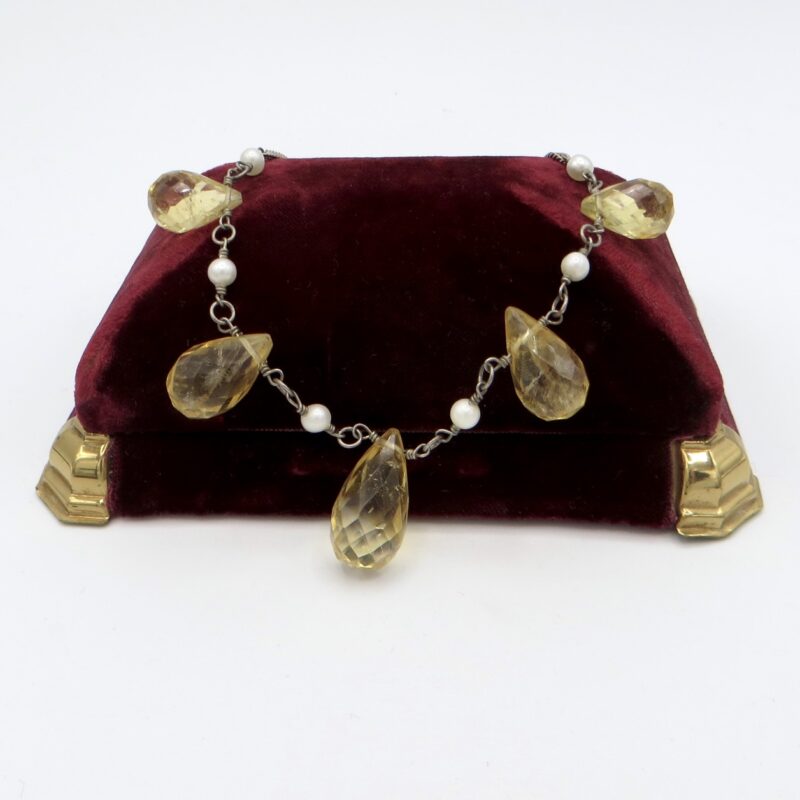 Size: 17.5" total length. The centre citrine measures 7/8" tall, while the two outer citrine drops each measure 5/8" tall.
Sterling silver necklace with pearls and faceted citrine drops.
Please note that the tops of the citrine teardrops have been smoothed, and there is a nick visible along one of the facets of the centre drop.
Tags: Birthstone, November
Ref: 5JN133-silver-citrine-pearl-necklace