Rose Quartz and Faux Pearl Necklace
Rose Quartz and Faux Pearl Necklace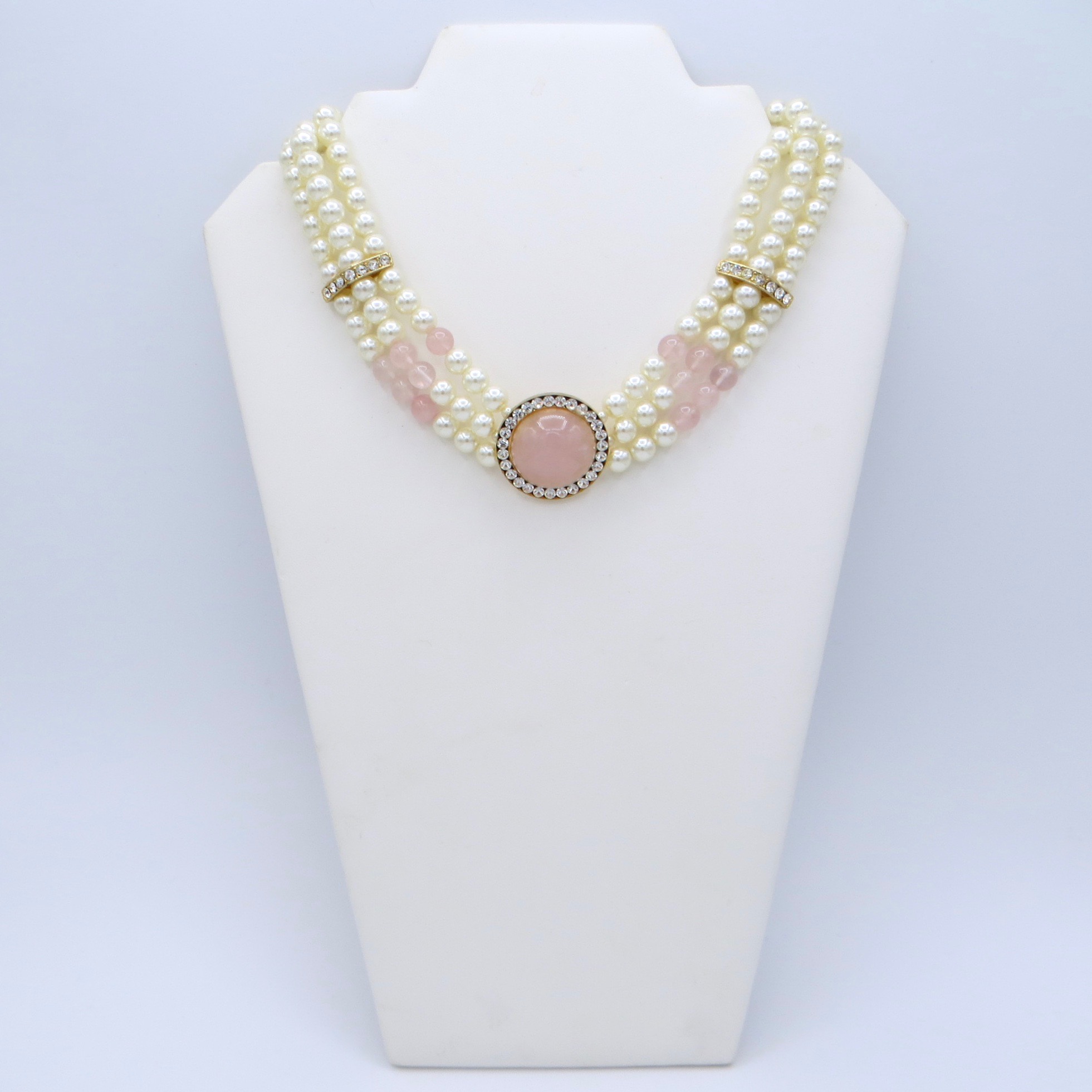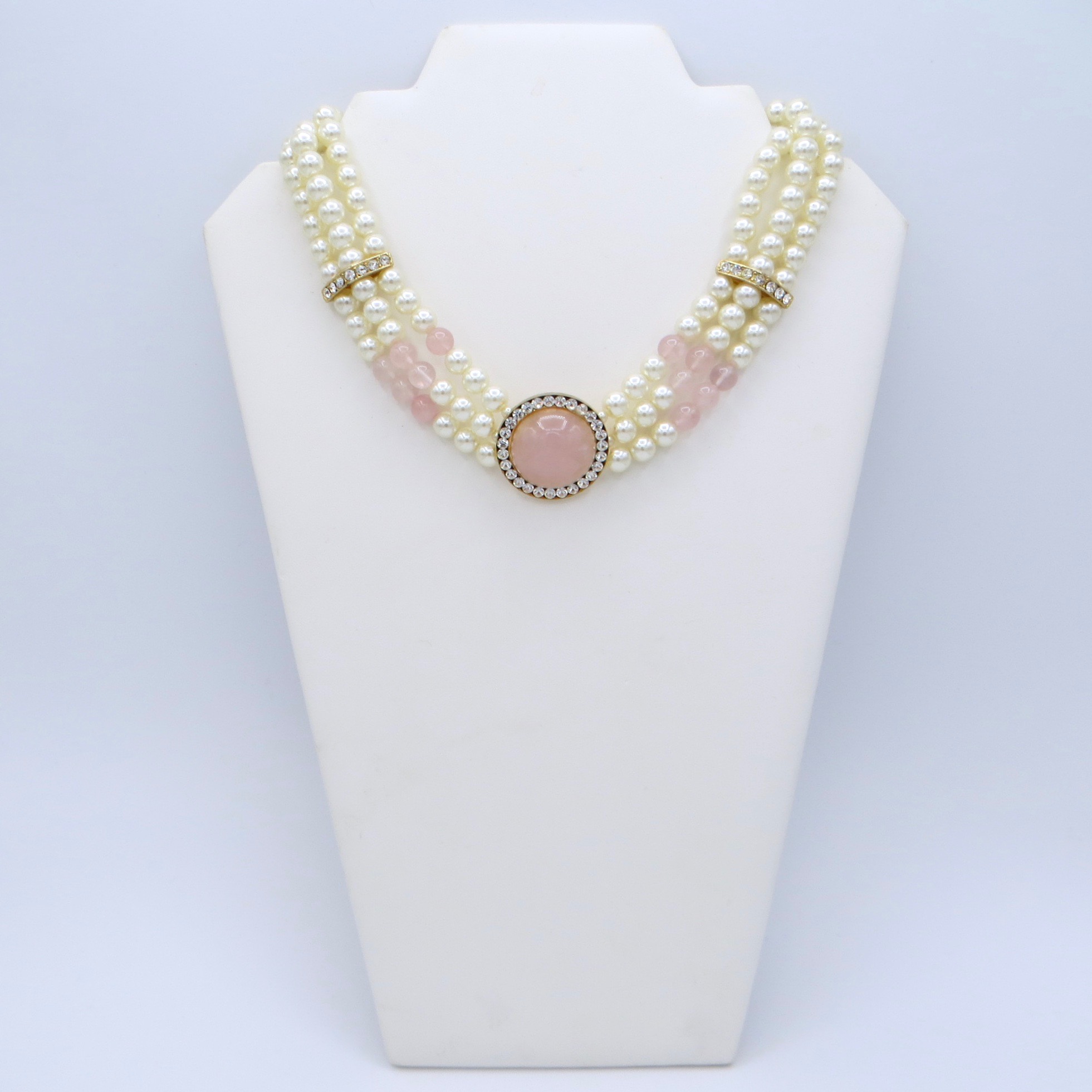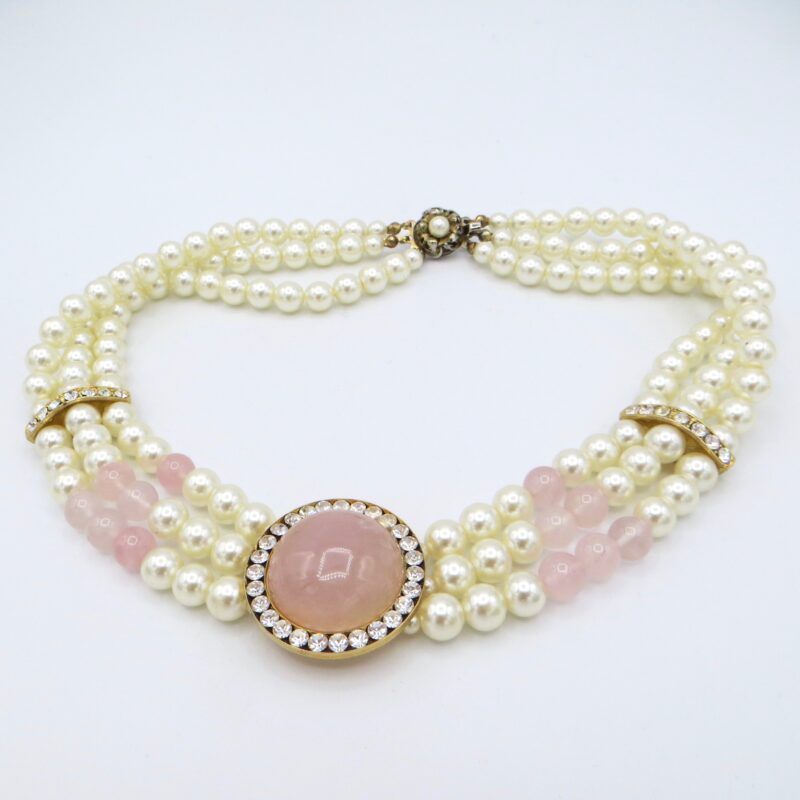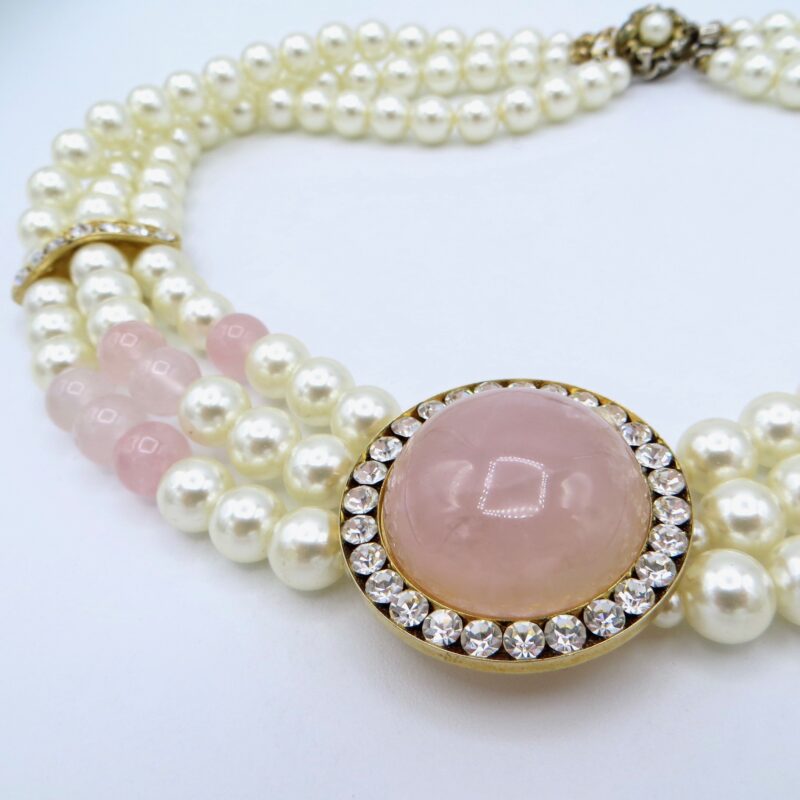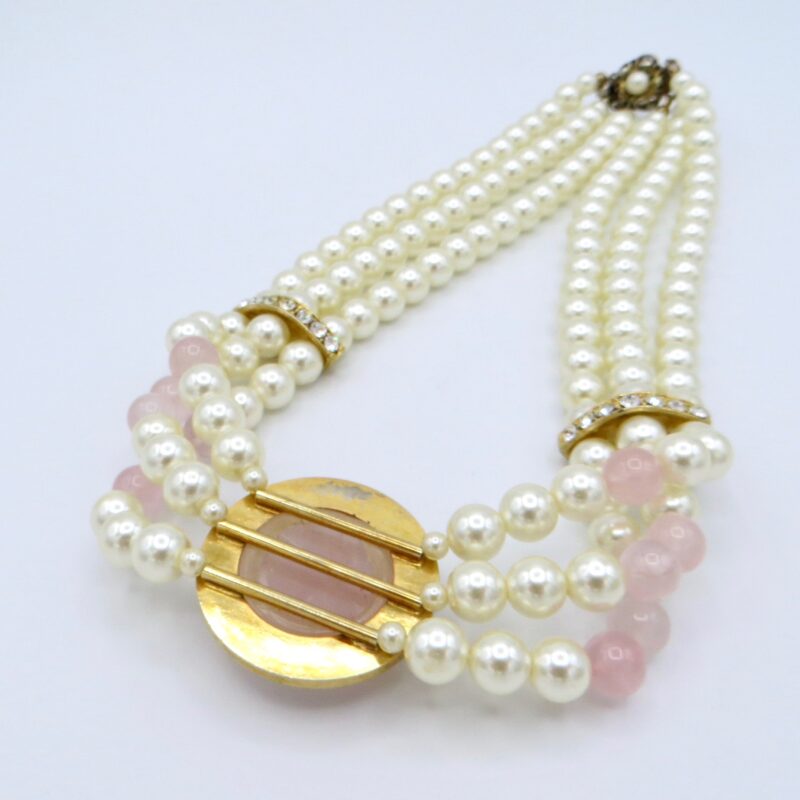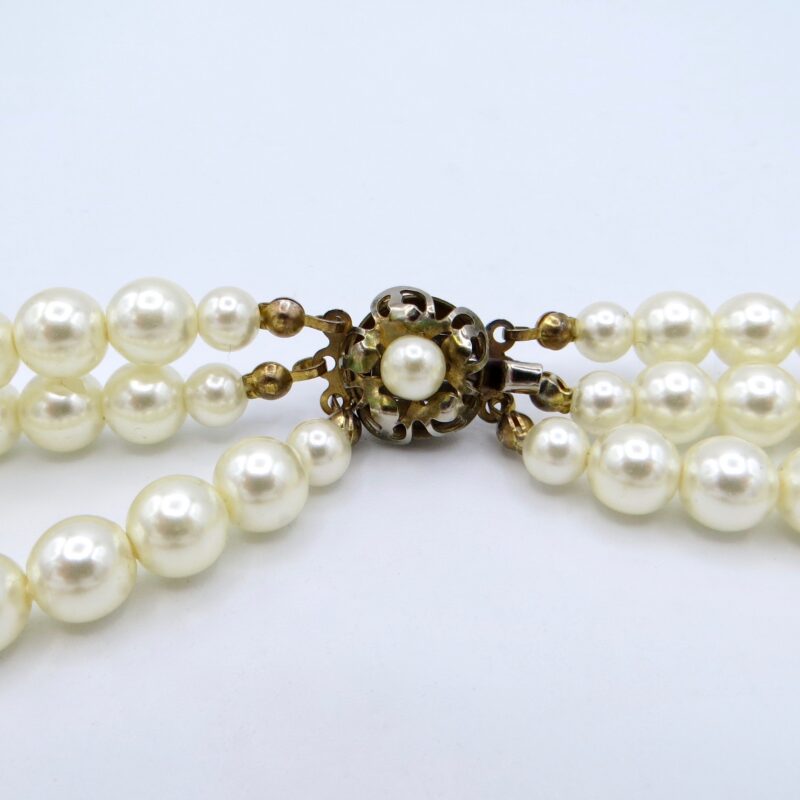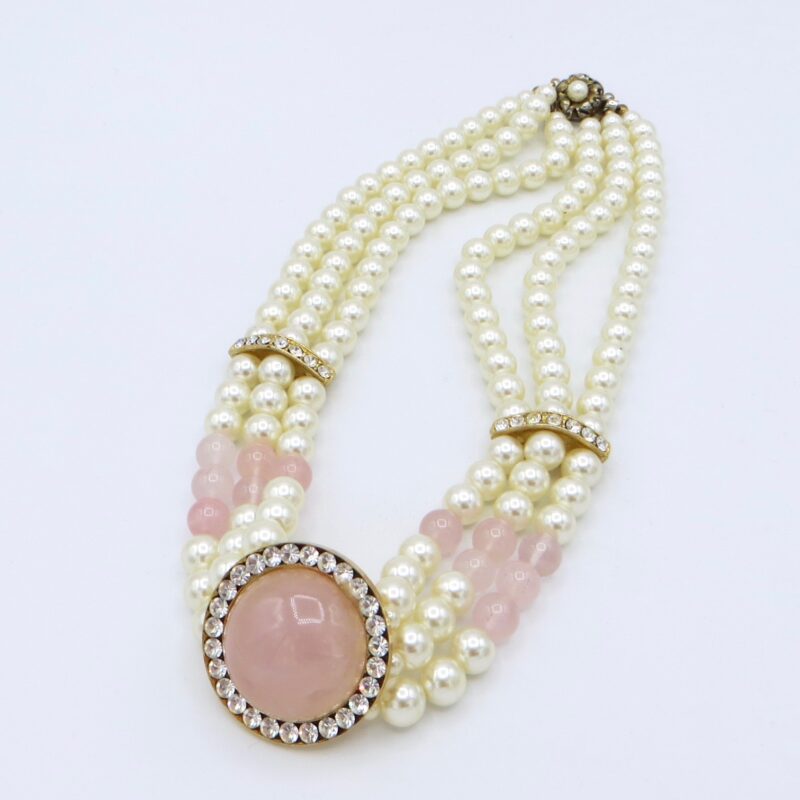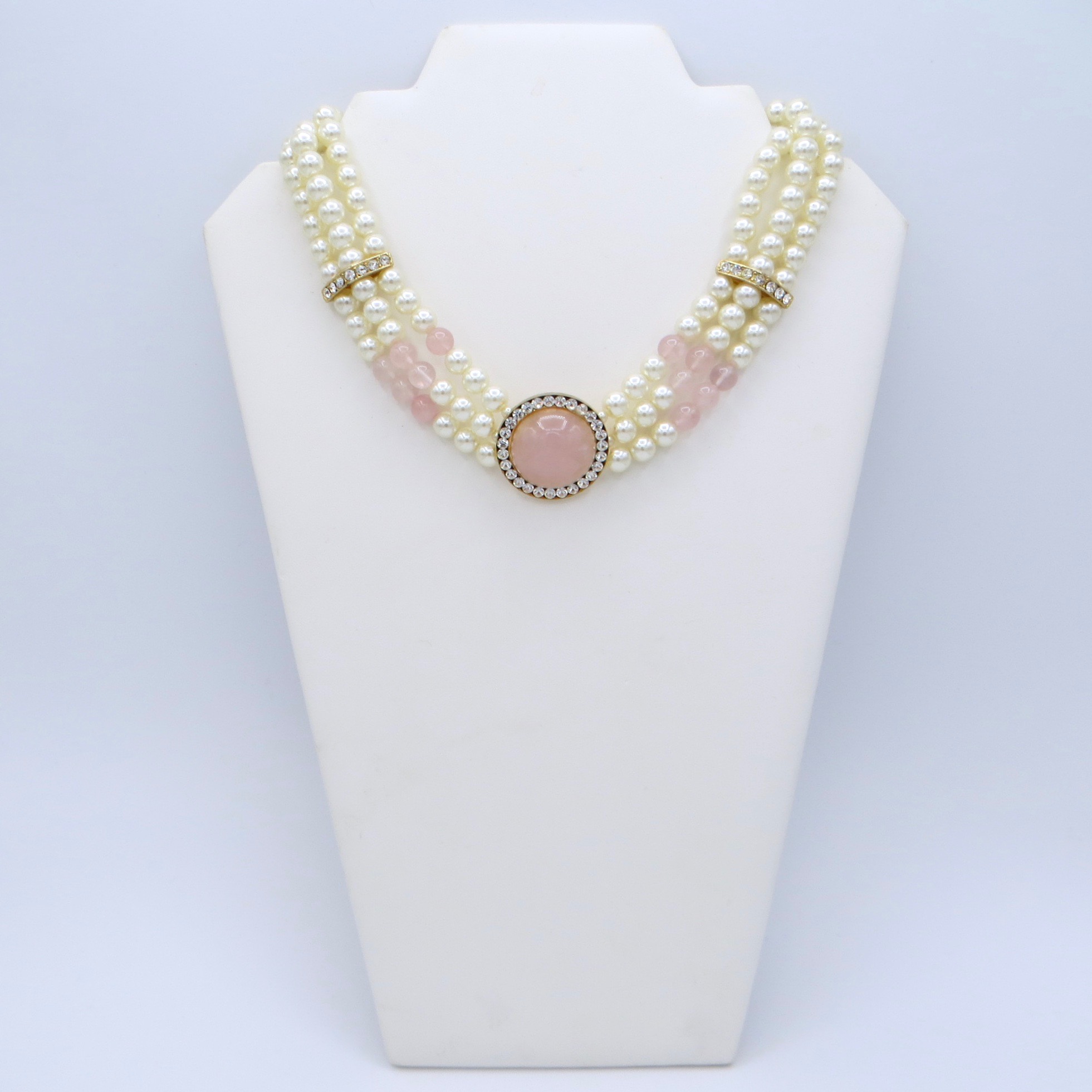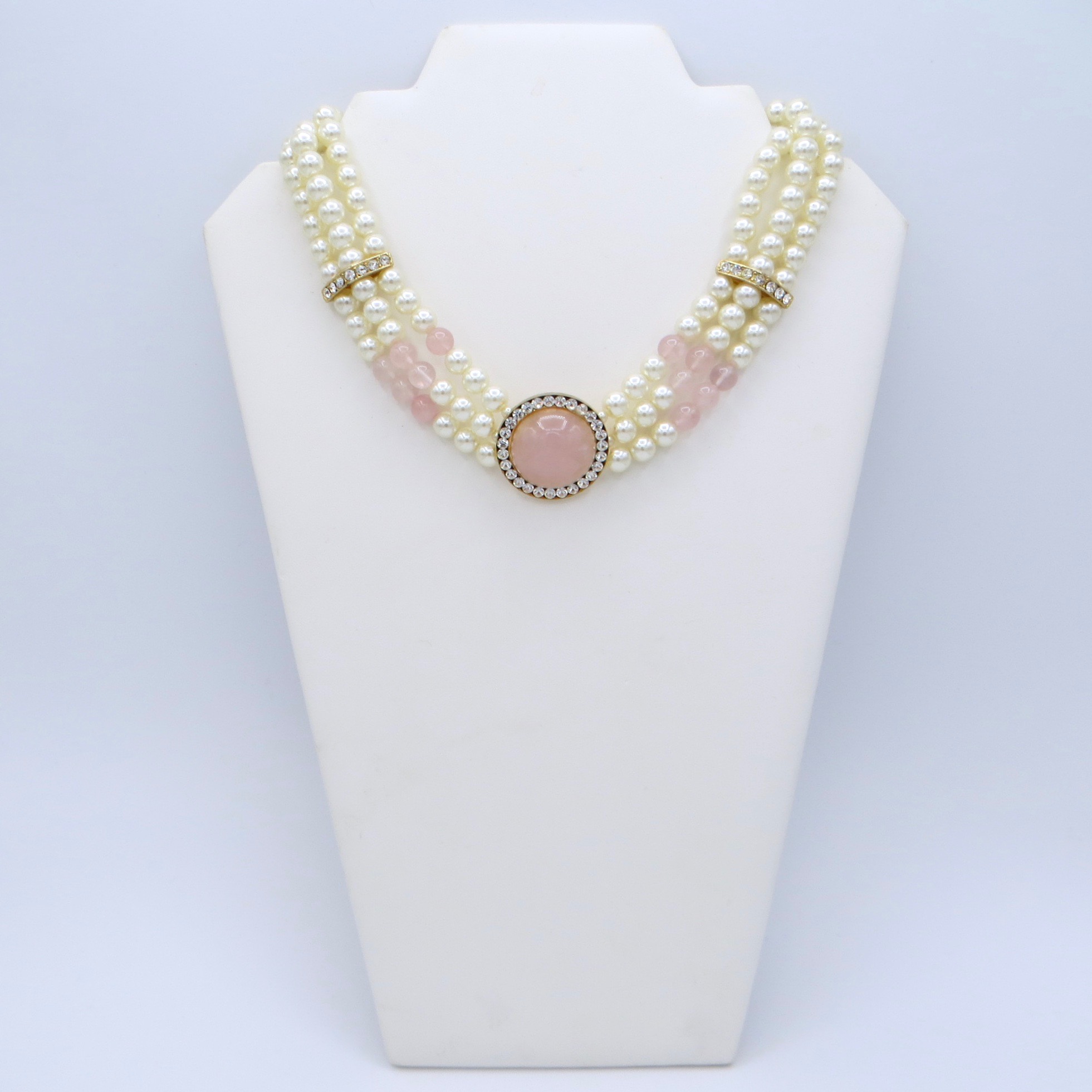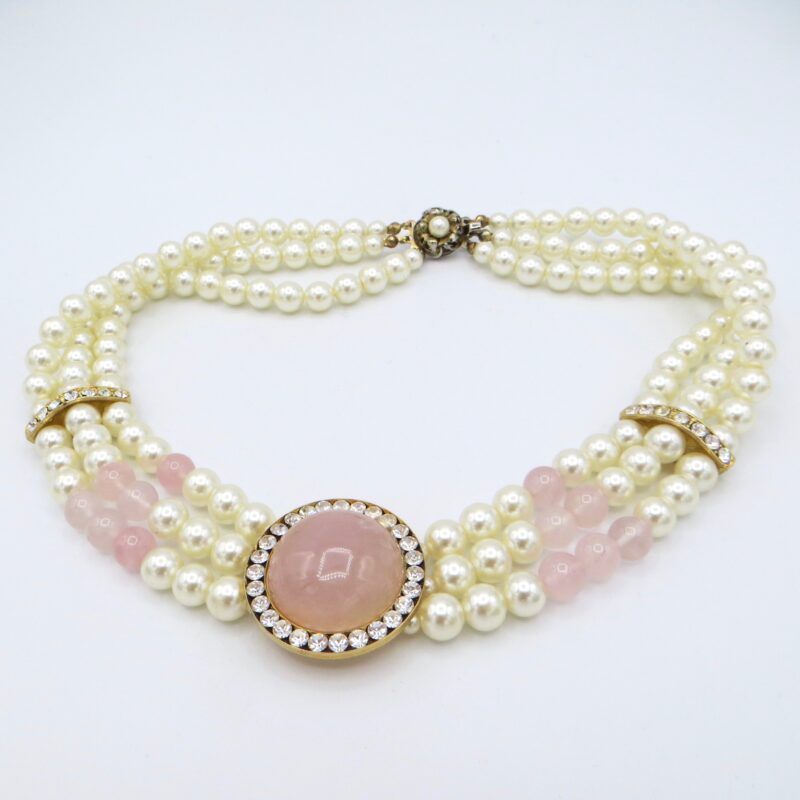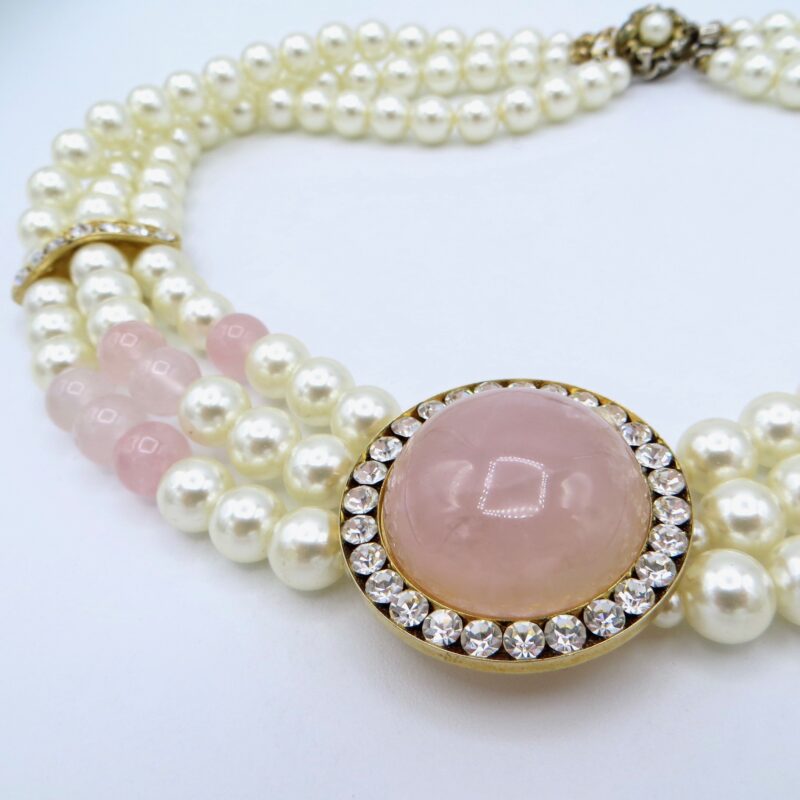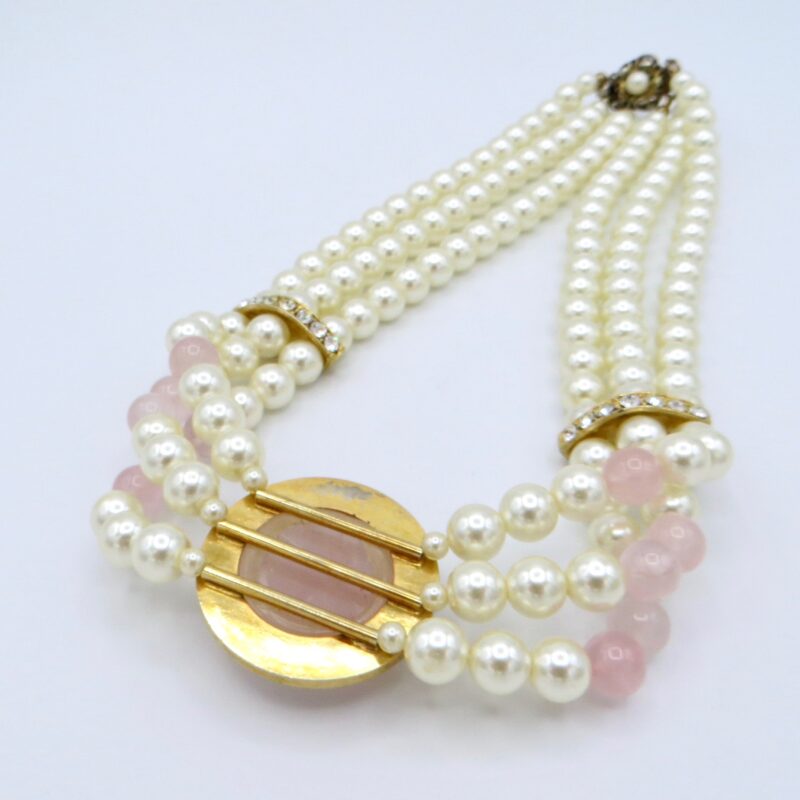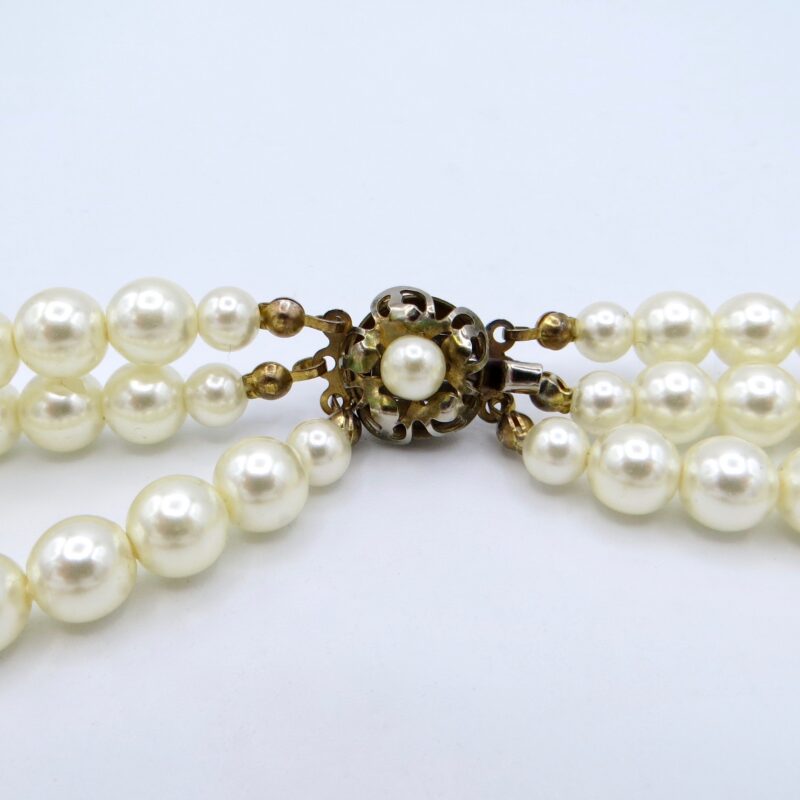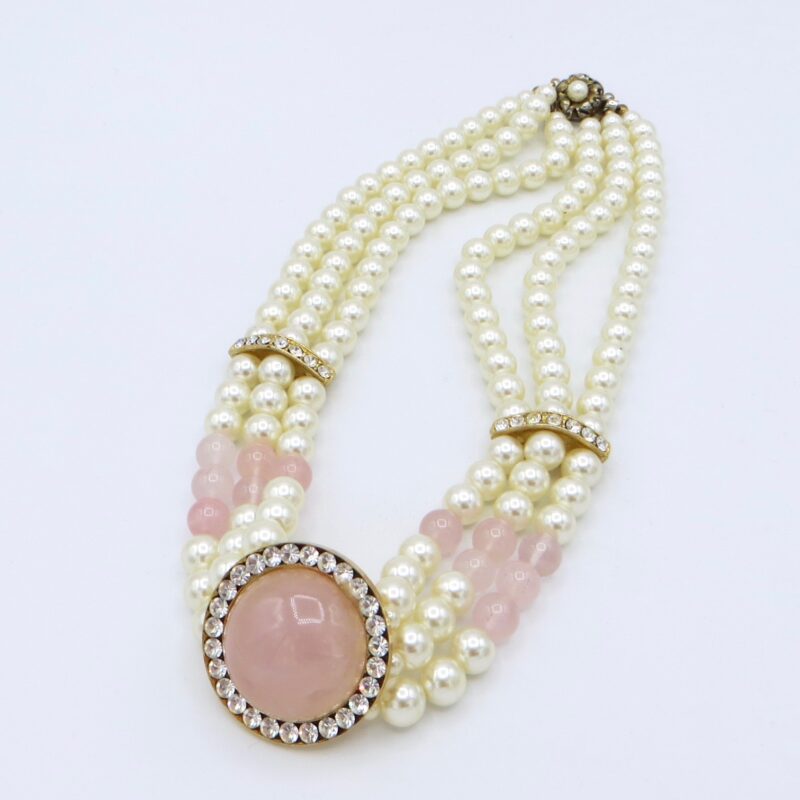 A one-time price of
$85.00
will be added to your order.
Size: Approximately 17" long (total length). The rose quartz cabuchon is approximately 1" in diamter.
A choker-style necklace with faux pearls and rose quartz beads. Rhinestone crystals are arranged around the central rose quartz cabuchon, as well as on the upper elements of the necklace.
Tags: Stone, Costume Jewellery, Costume Jewelery
Ref: 5JN101-faux-pearl-rose-quartz