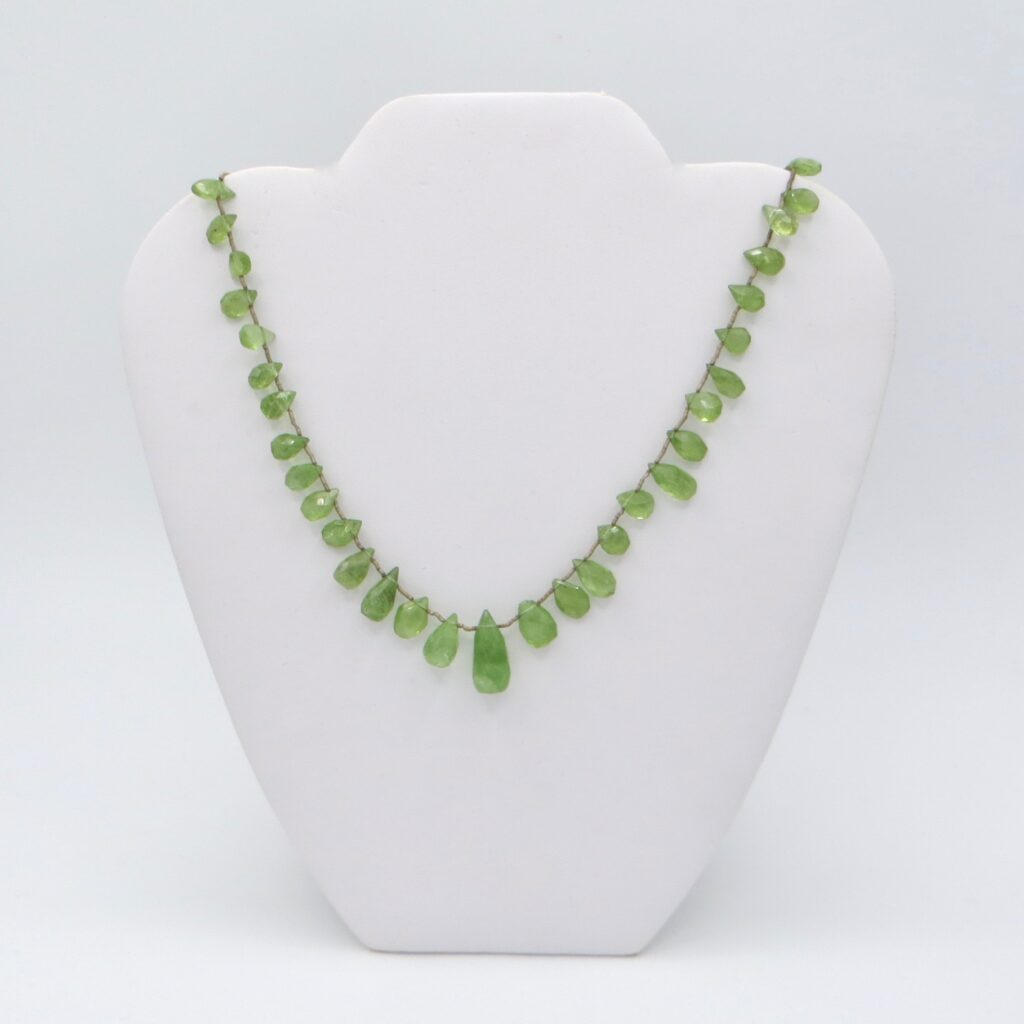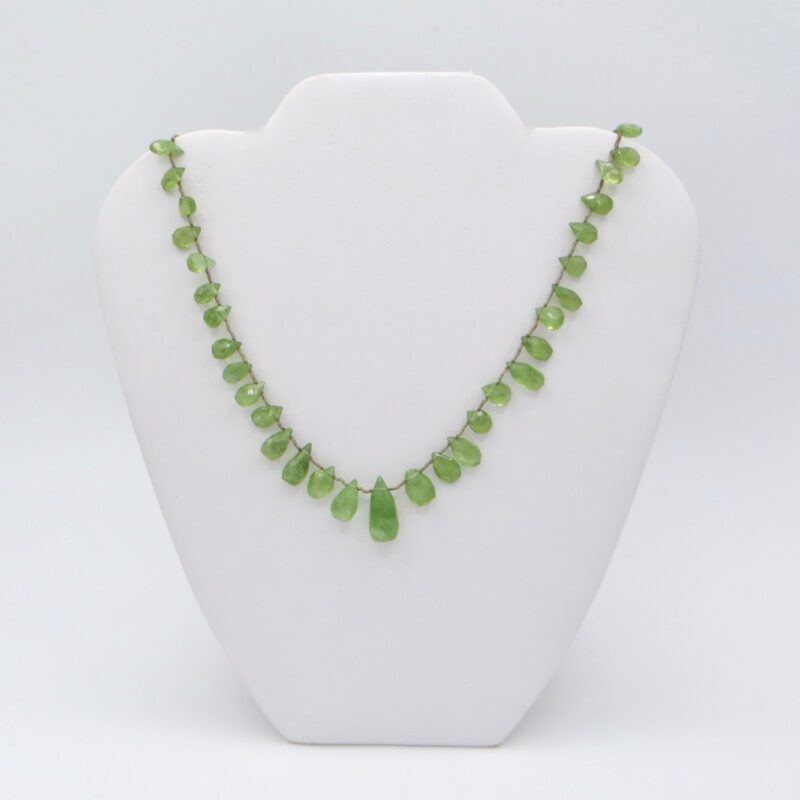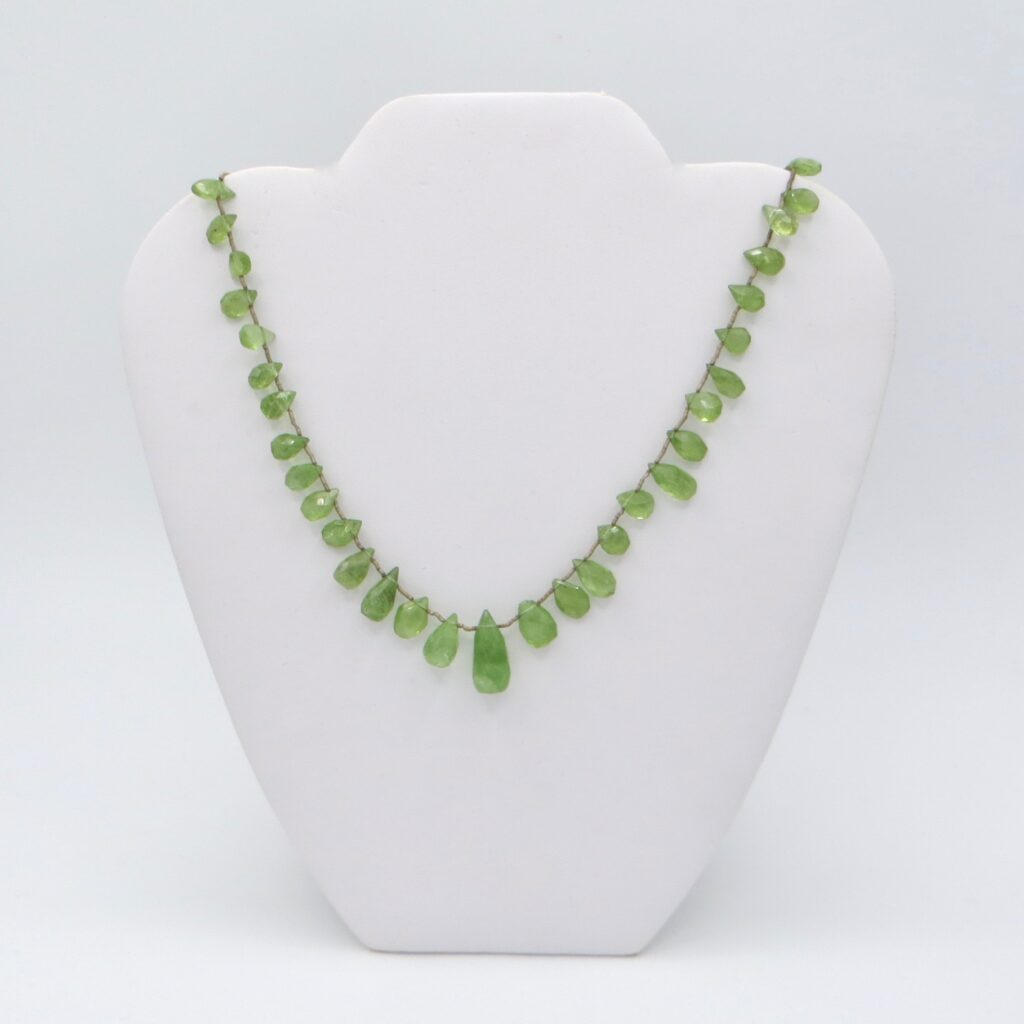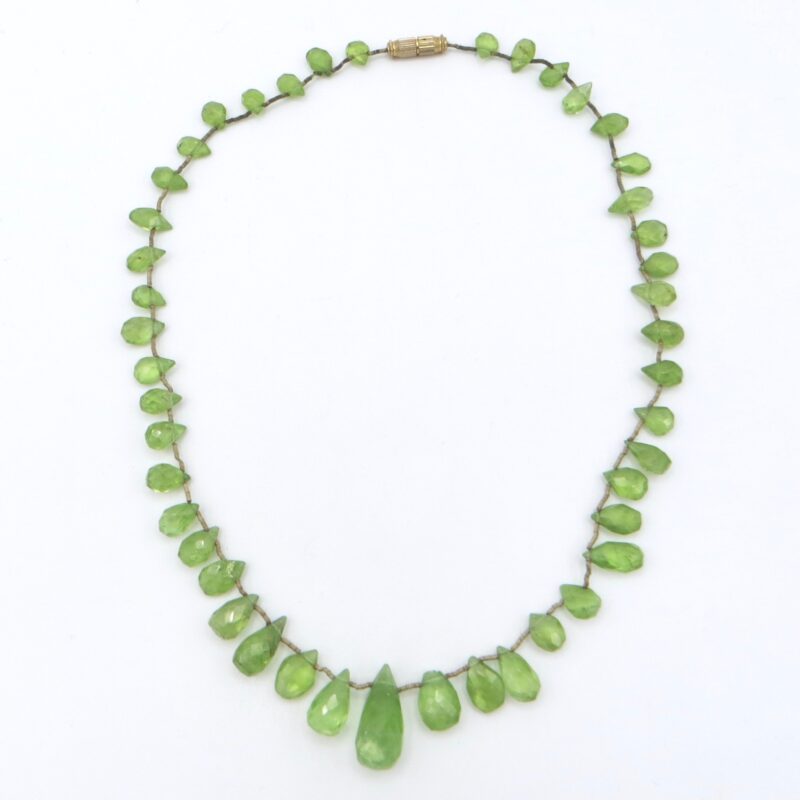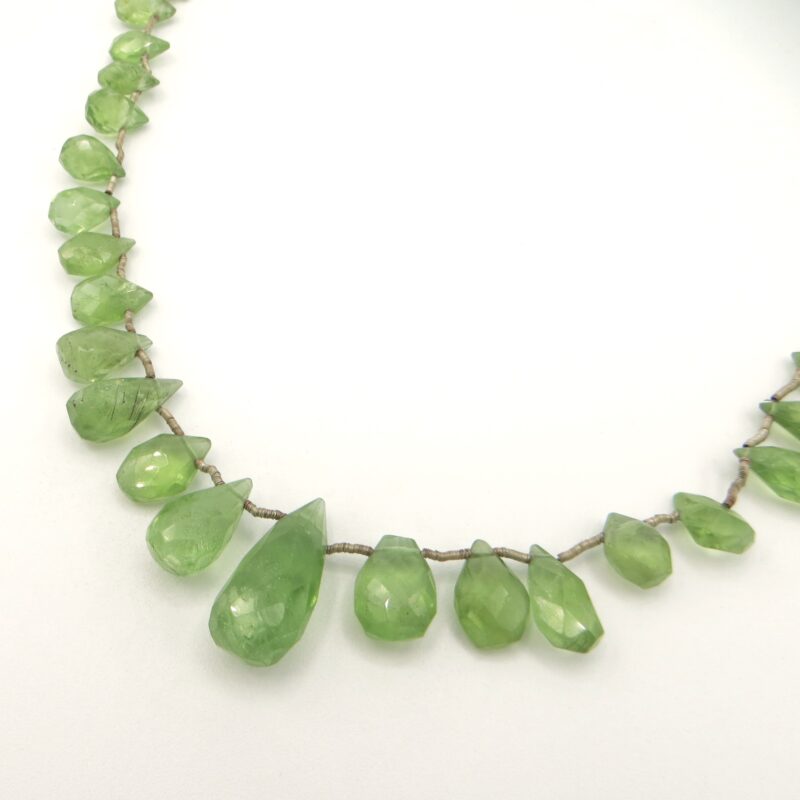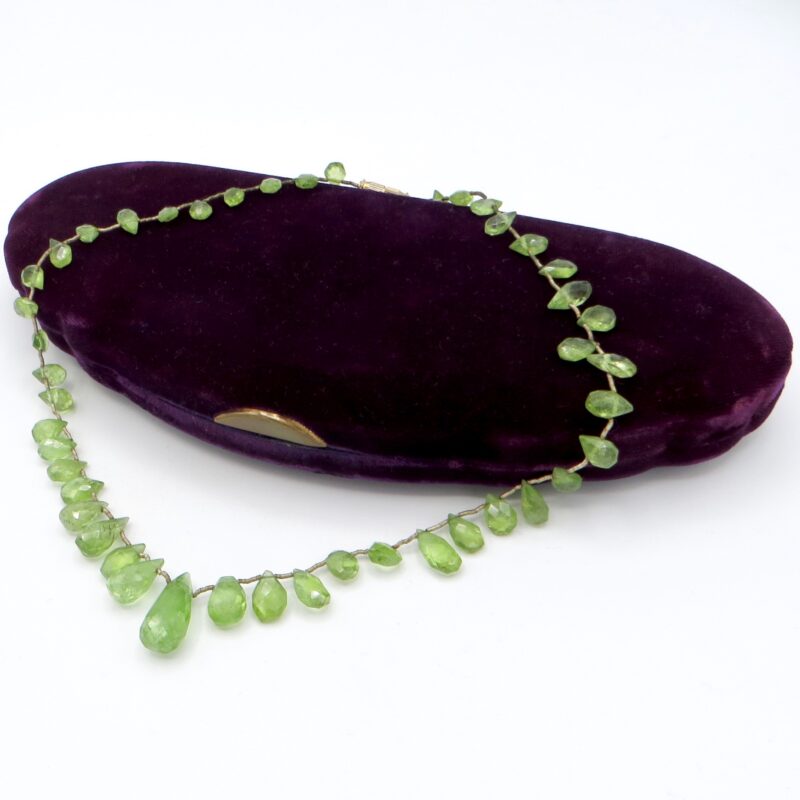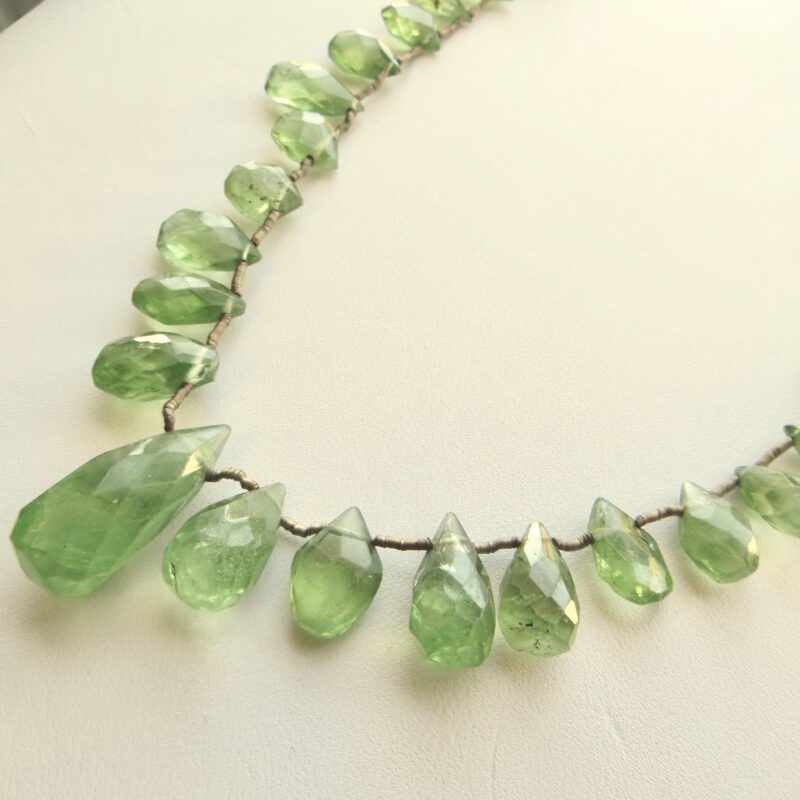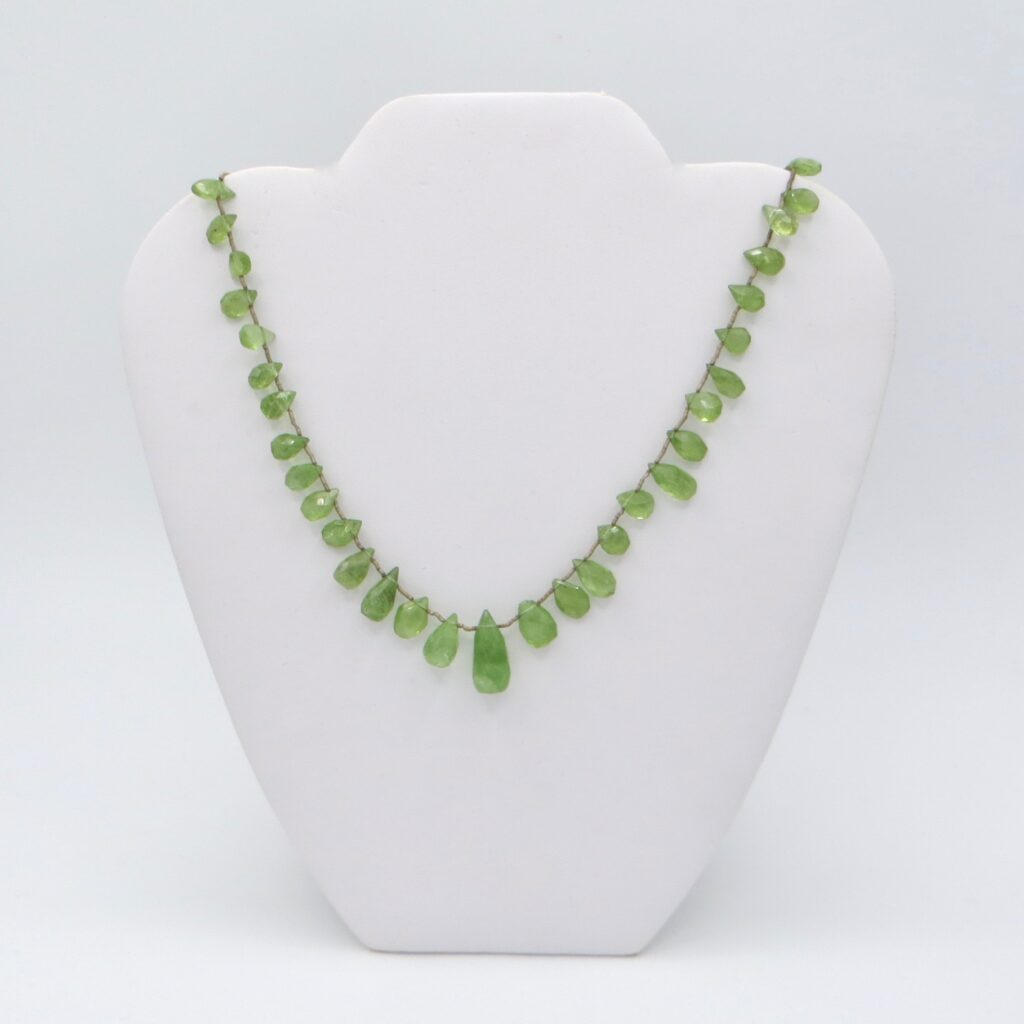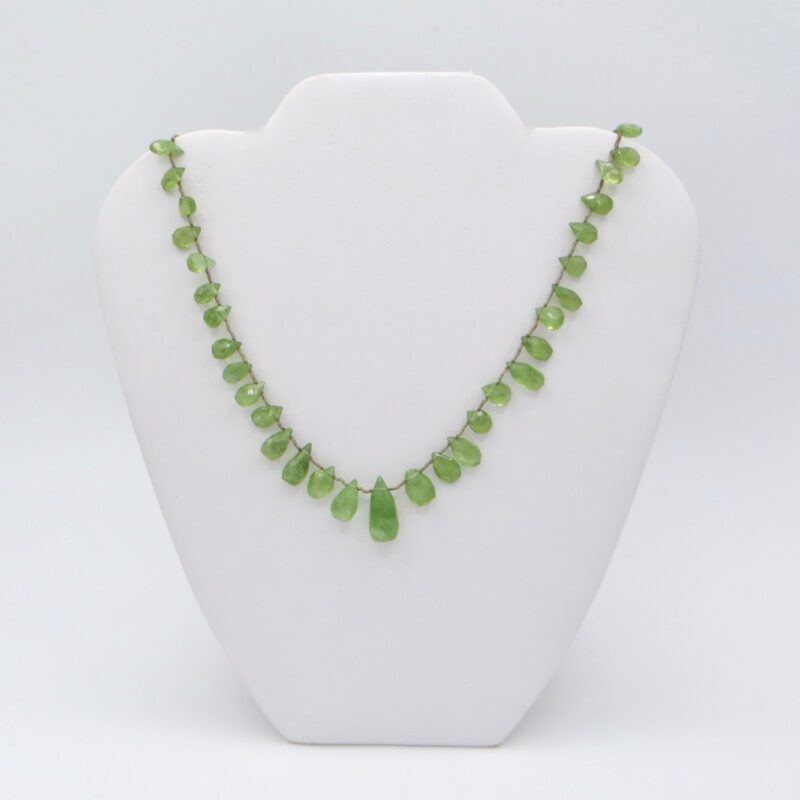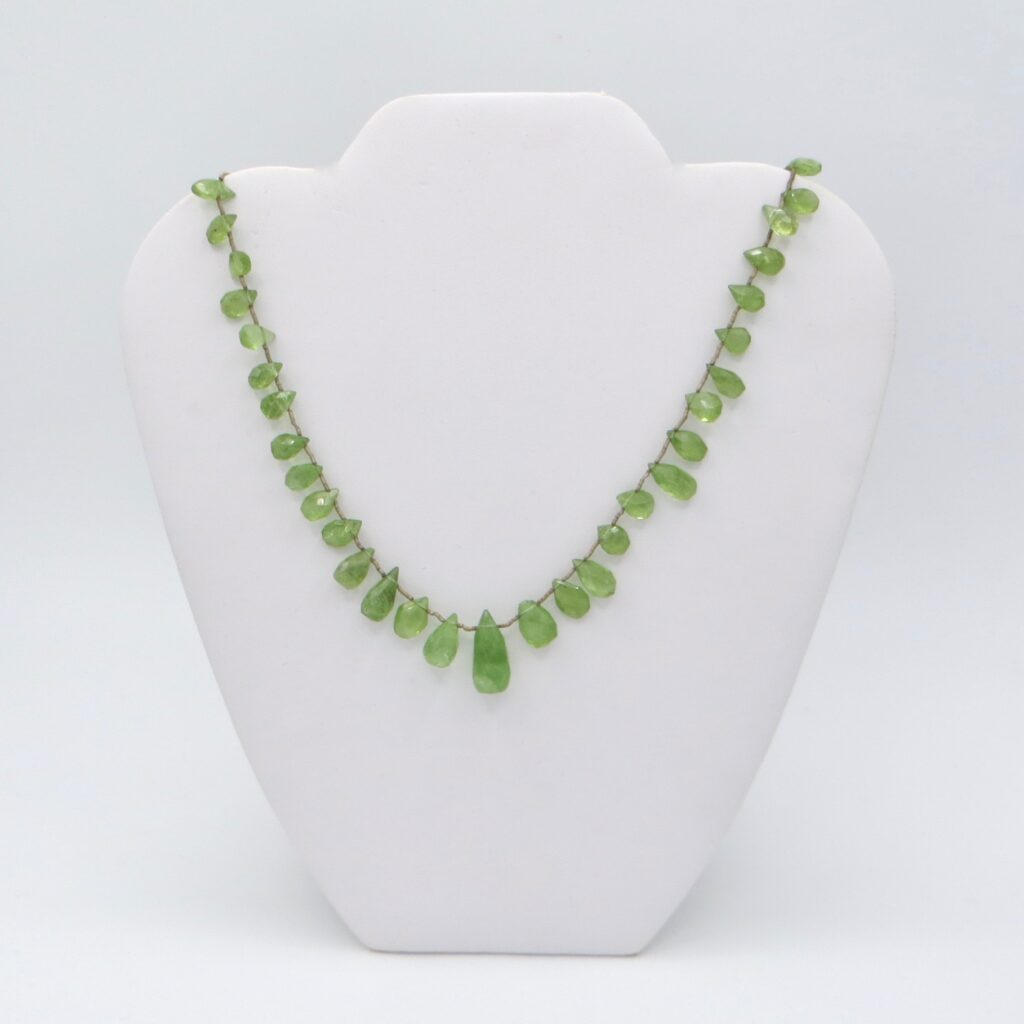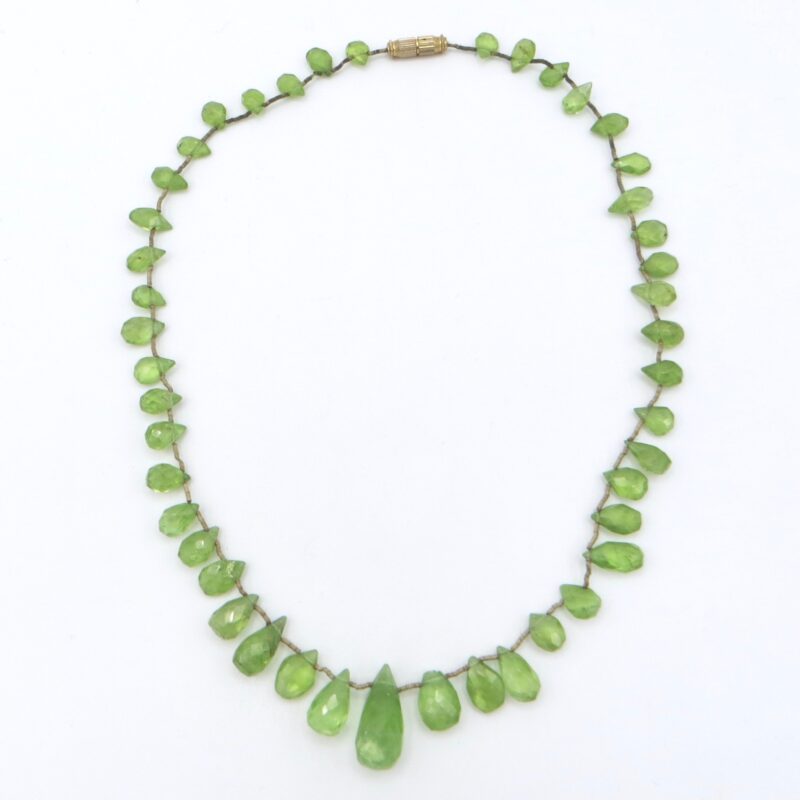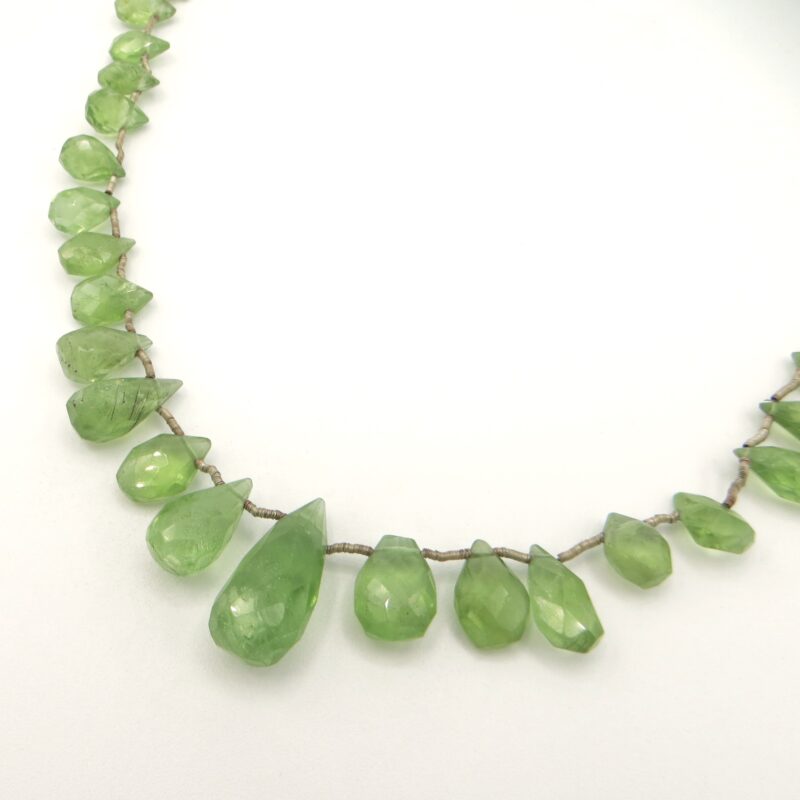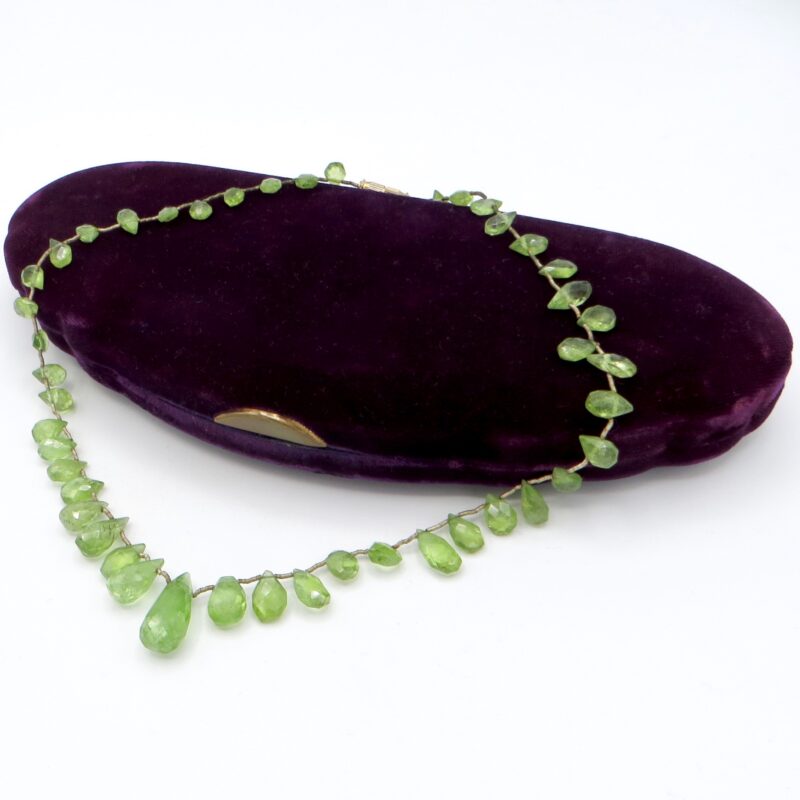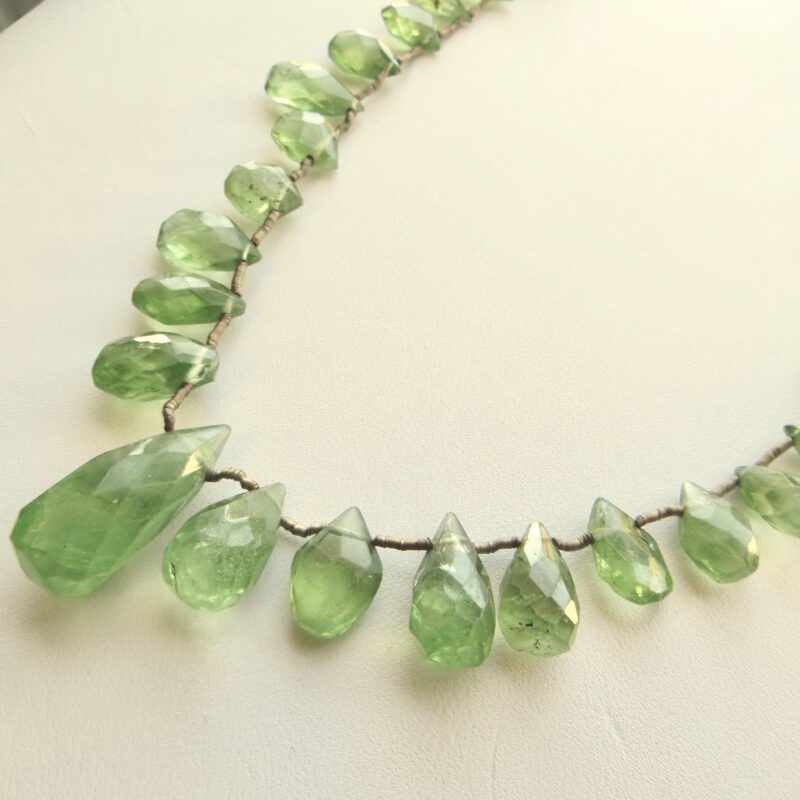 Size: 17.5" total length. The largest stone in the centre is just under 1" tall; the rest of the stones range in size, tapering to approximately 1/2" at the end of the necklace.
Faceted peridot necklace. Peridot is the traditional birthstone for the month of August. Note that there are some chips visit on some beads, most noticeable towards the tips of the teardrop shape.
Technical note:
Peridot can be challenging to photograph; the colours appear more vibrant on screen than in real life.  We have done our best to capture the true colour, but in reality, the stones are a slightly more muted, more translucent shade of green, with yellowish undertones. The last photo, taken in natural daylight, provides the best approximation of the true colour, though again, the colour is slightly lighter and more yellow-toned in person.
Tags: Stone, Birthstone, August
Ref: 5JN107-faceted-peridot-necklace