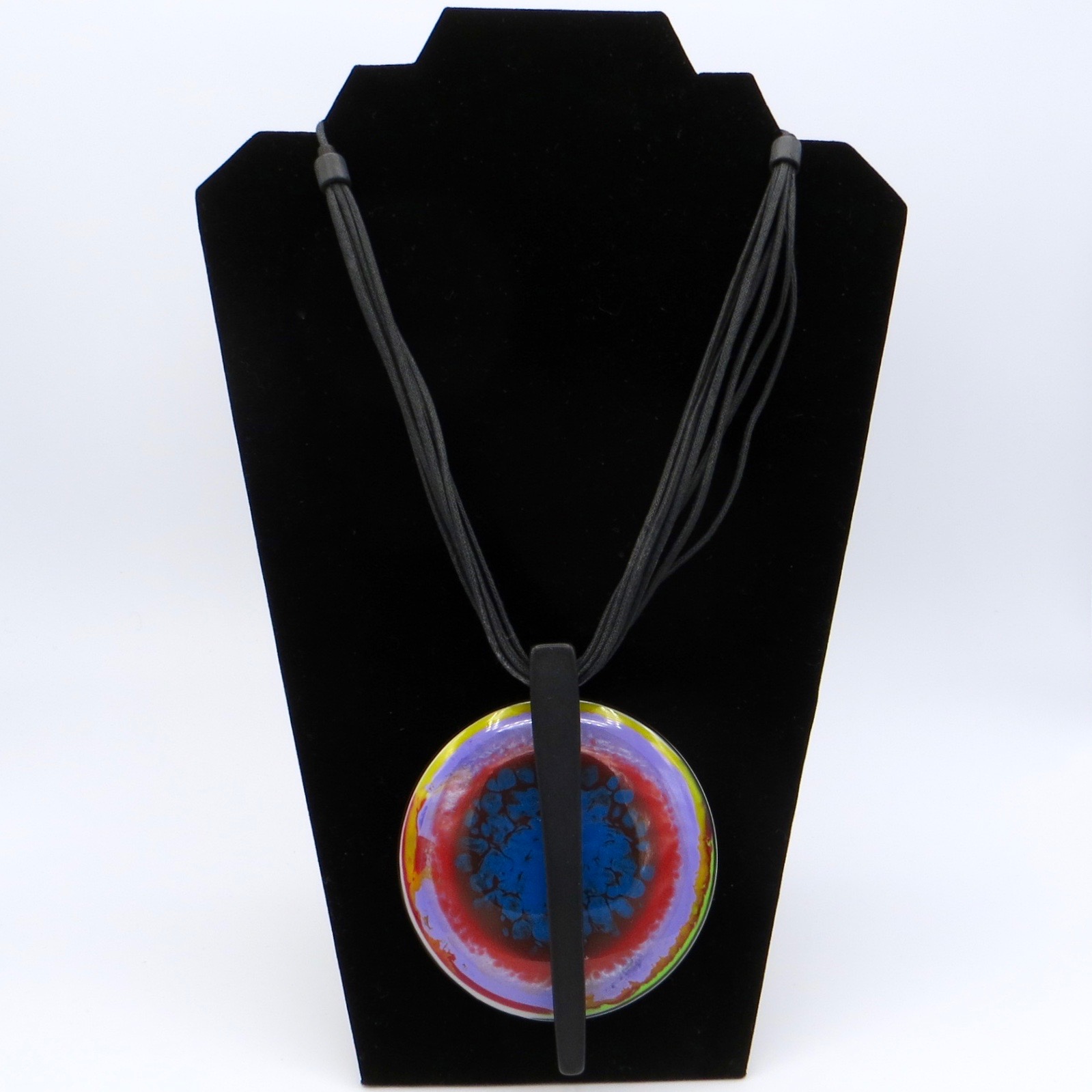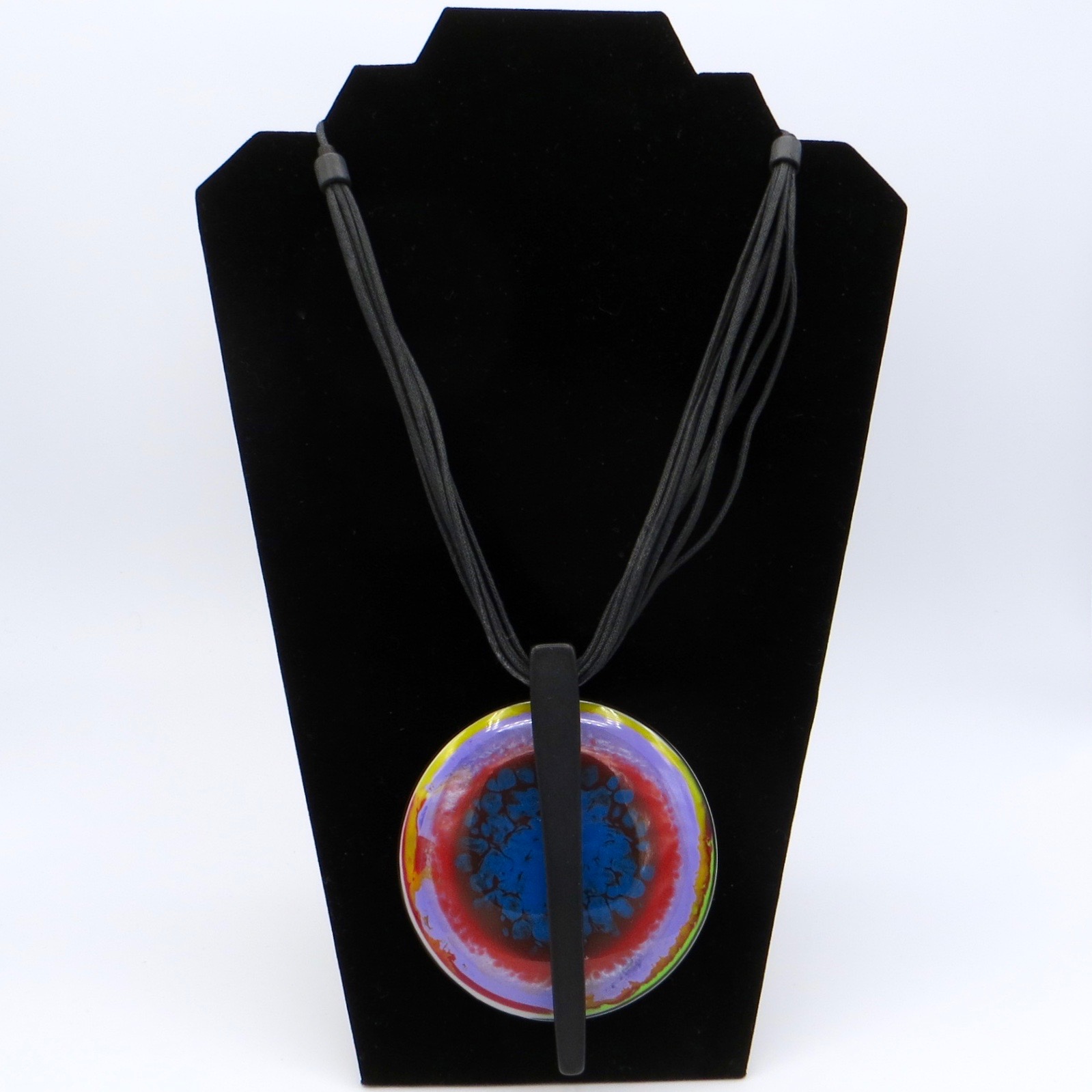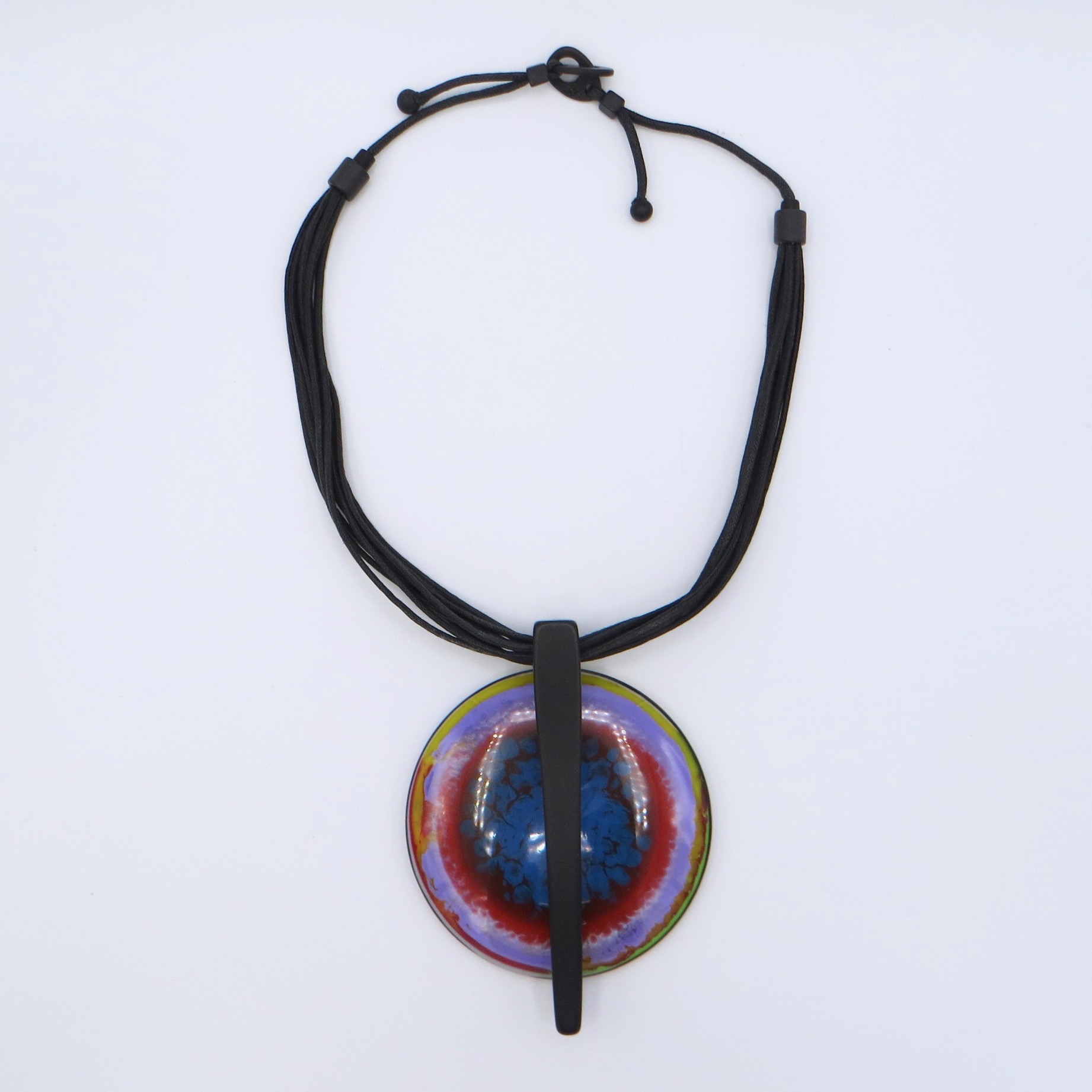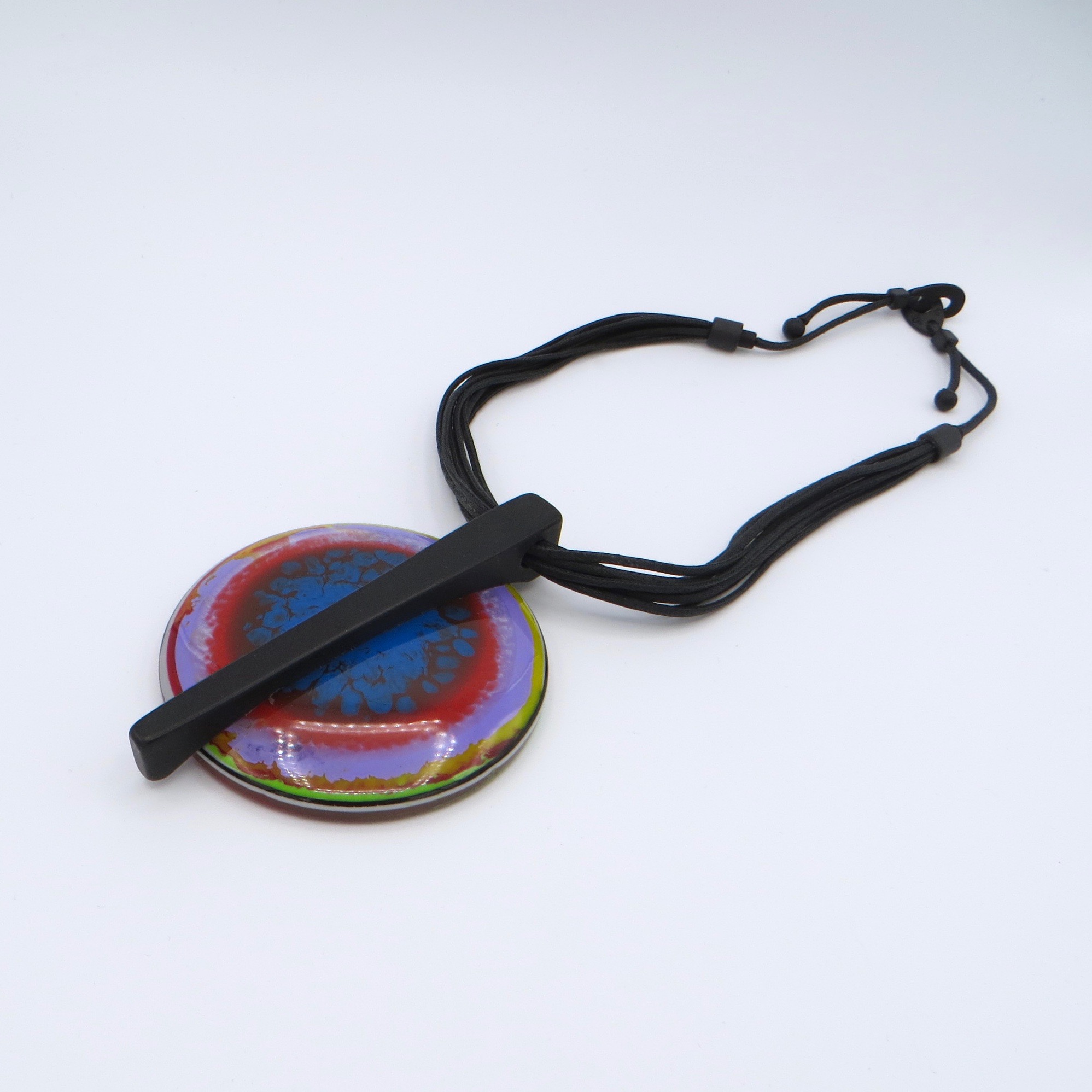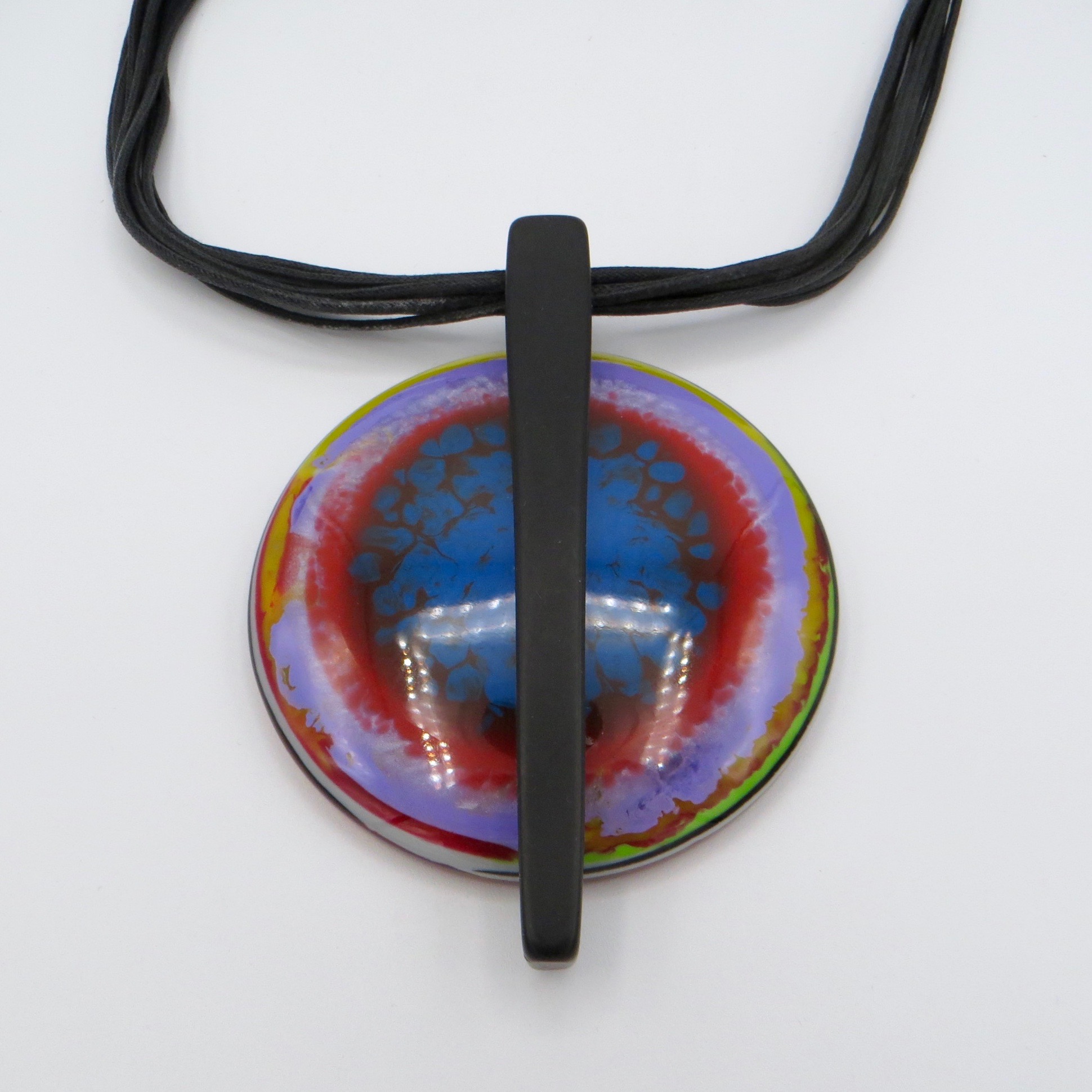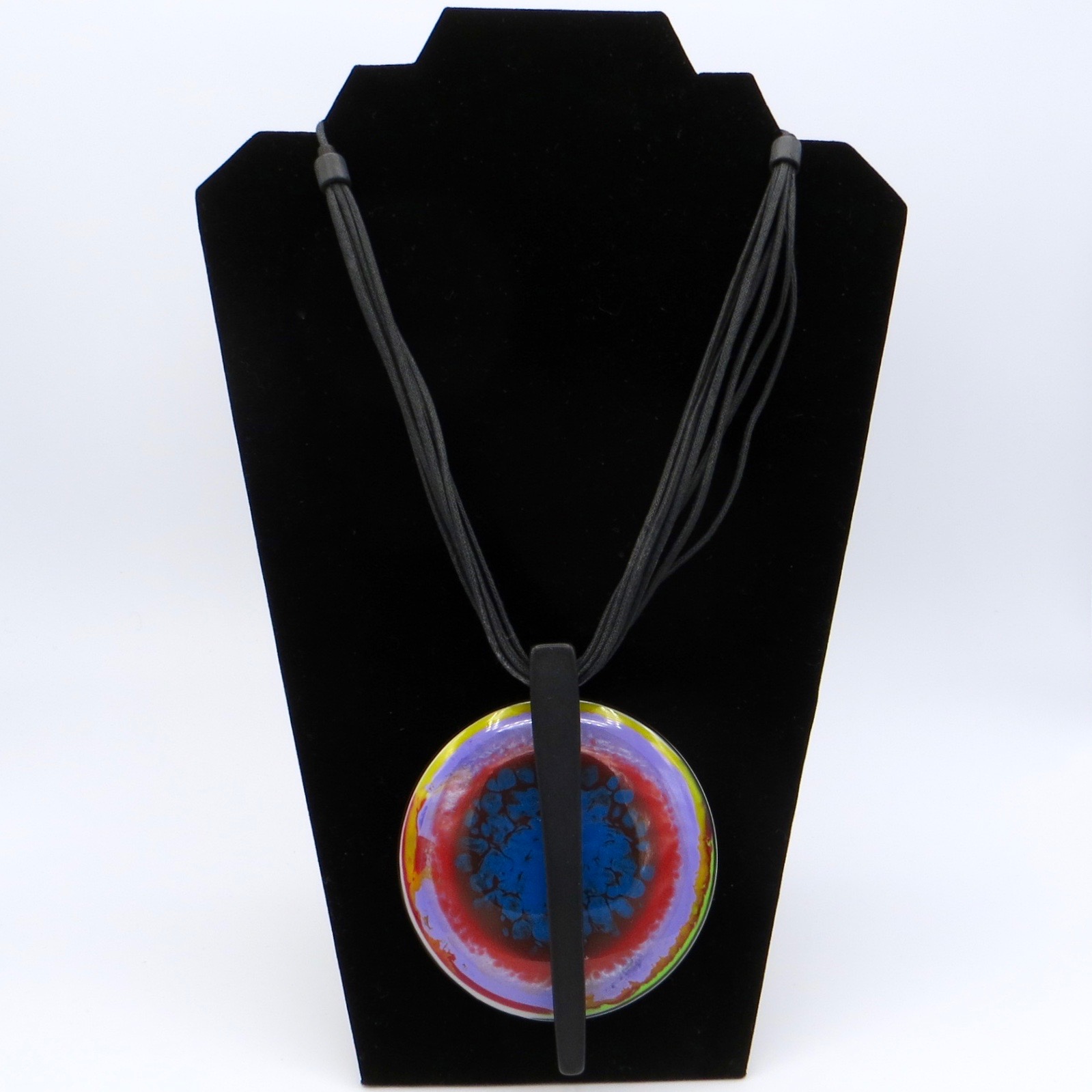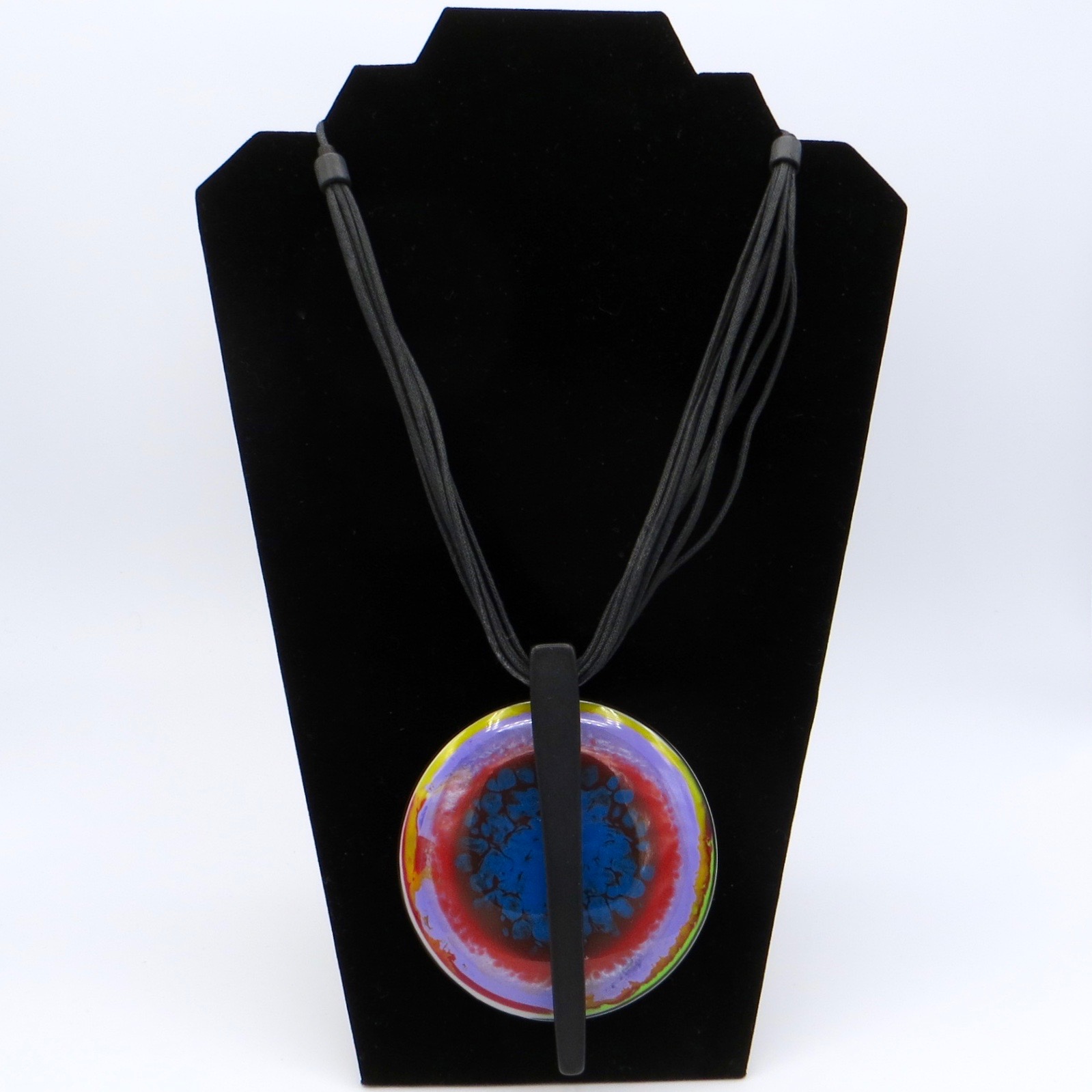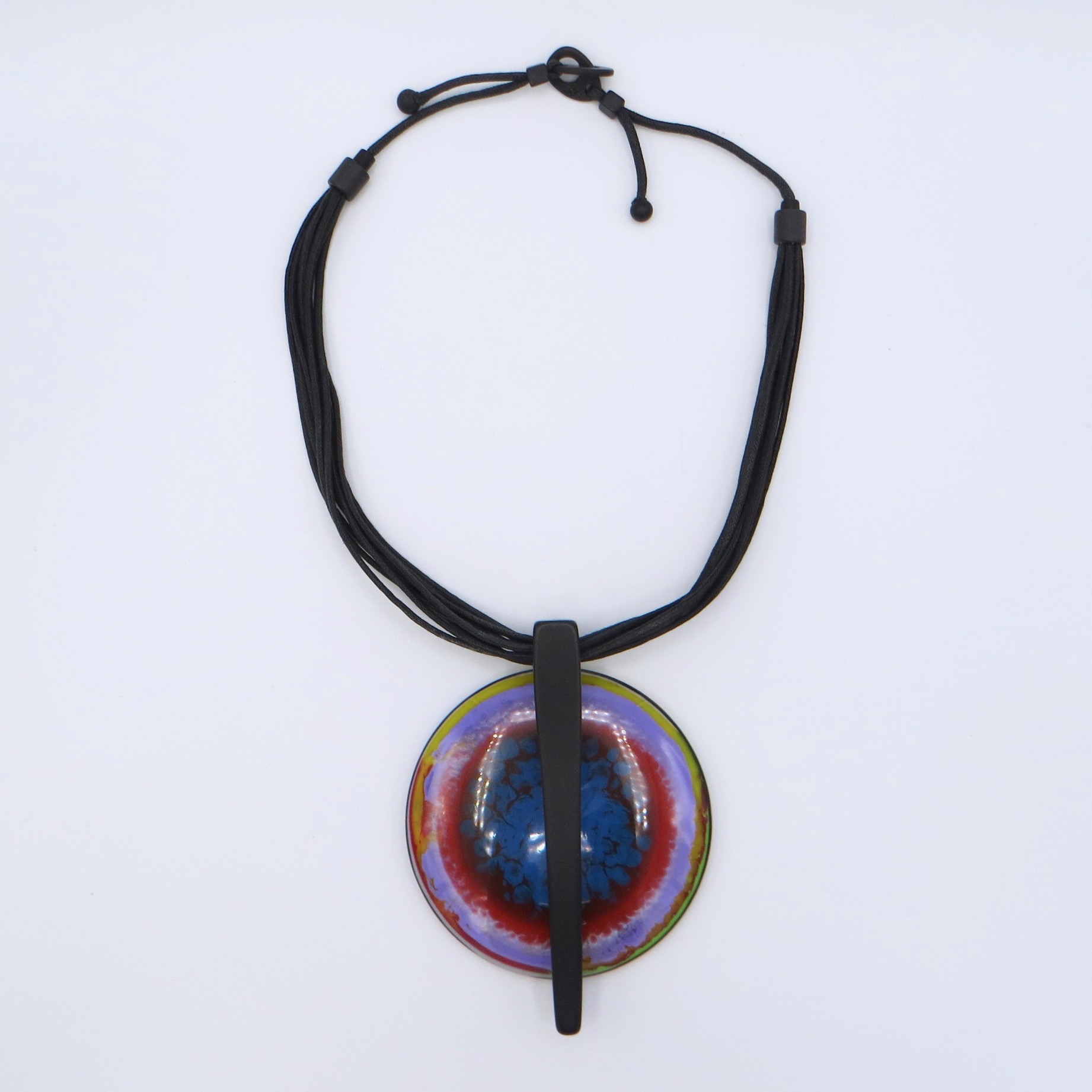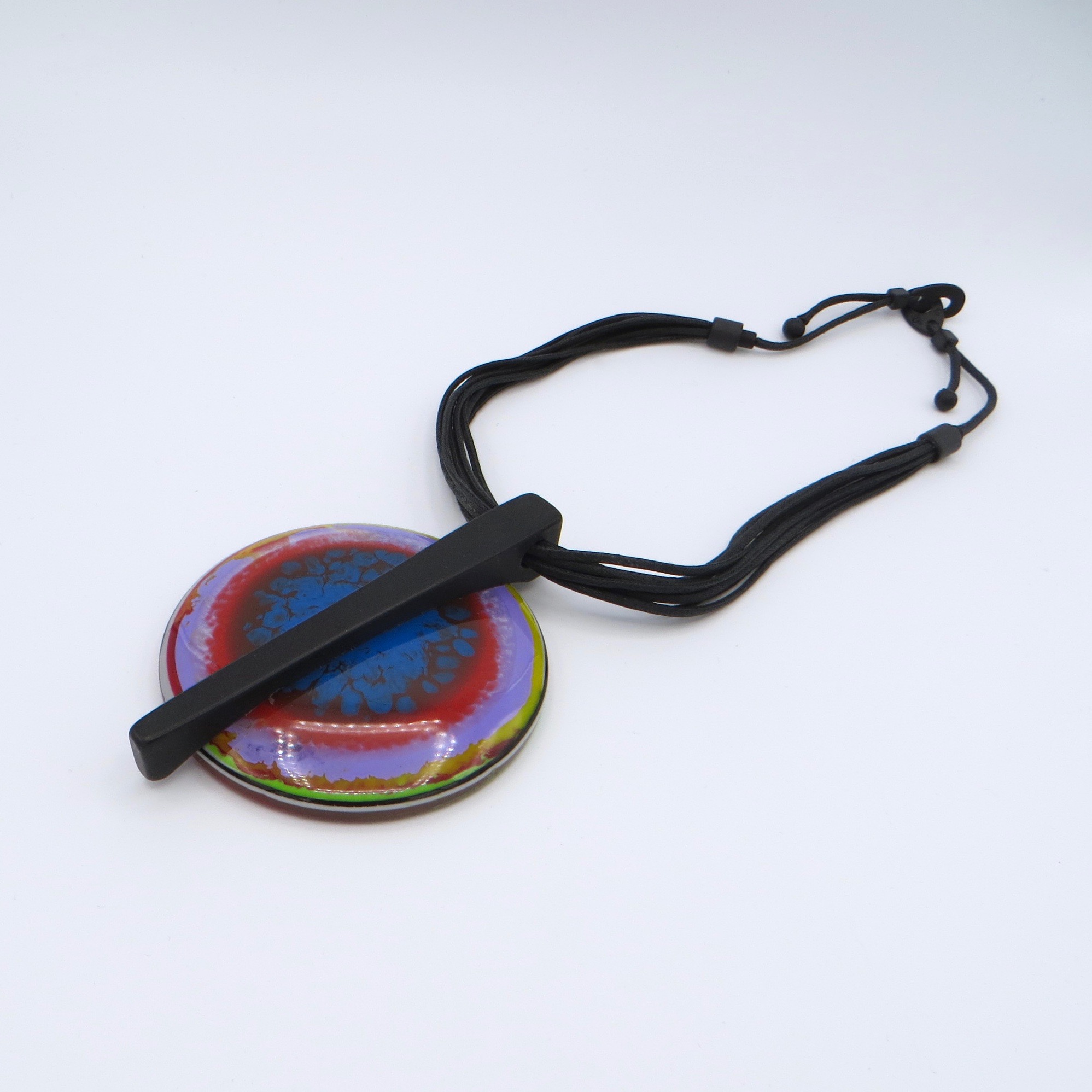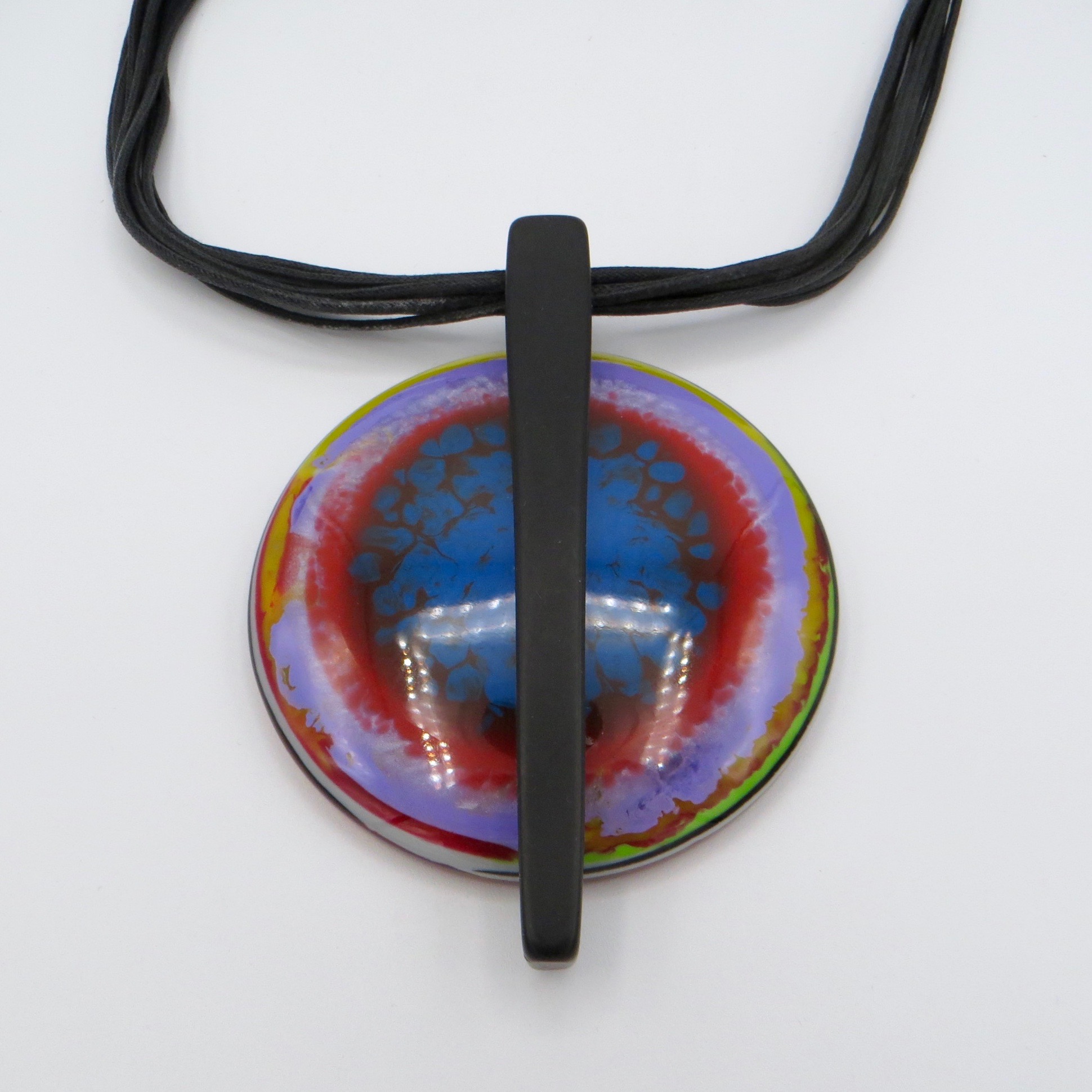 Size: The leather chain is adjustable, anywhere from 15" - 22" long. The pendant measures 3 1/2" in diameter, and the black resin piece across the front is 4 1/2" long.
"Helena" resin and leather necklace.
This fabulous central medallion features a shimmering irridescent ring around the outer edge (between the red and purple sections). A fabulous designer piece from the Sobral workshop in Rio de Janeiro, Brazil. Carlos Sobral began making resin jewellery in the 1970s, and his designs gained renown in Europe throughout the 1980s, after making their debut in Paris. Since 1994, Sobral has been committed to using recycled plastic to produce the resin compounds used in their jewellery, making it one of the early "green" companies. Sobral has received numerous design awards, and the company is known for its strong sense of style, commitment to environmentally friendly manufacturing processes and to the ethical treatment of its workers.
Tags: Sobral, Resin, Designer, Costume Jewellery
Ref:LC12-sobral-helena-necklace