Silverware To Go – Patterned Napkins
Silverware To Go - Patterned Napkins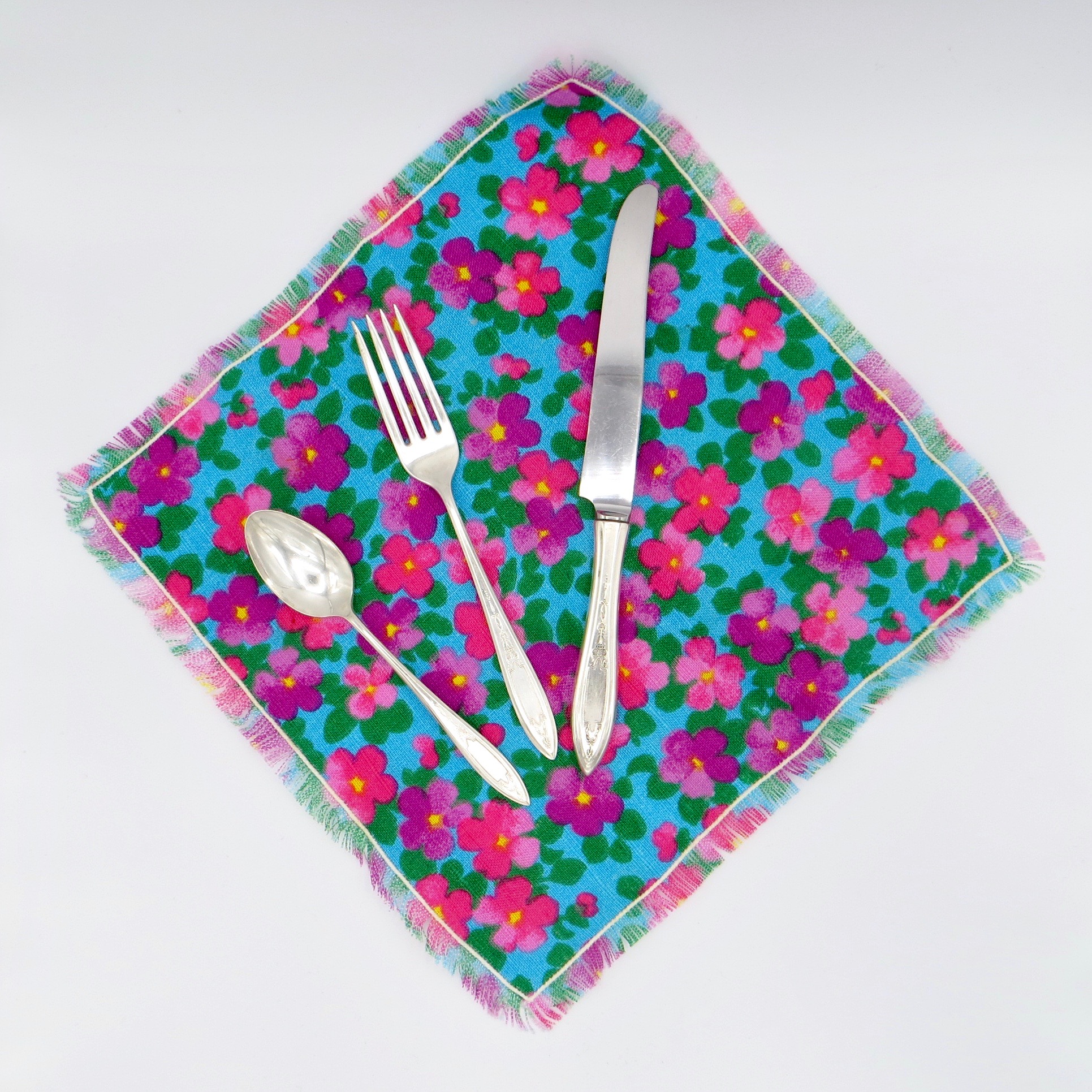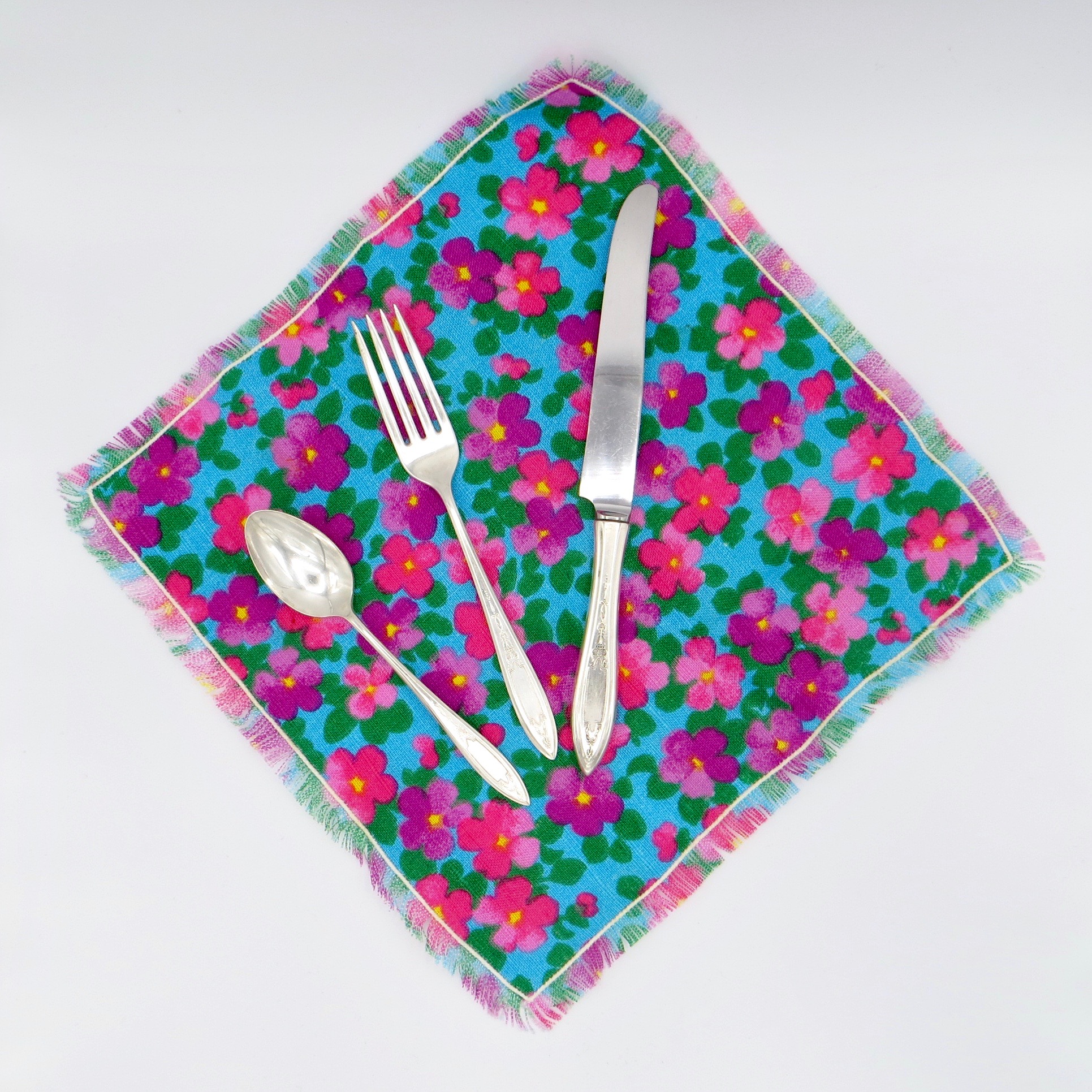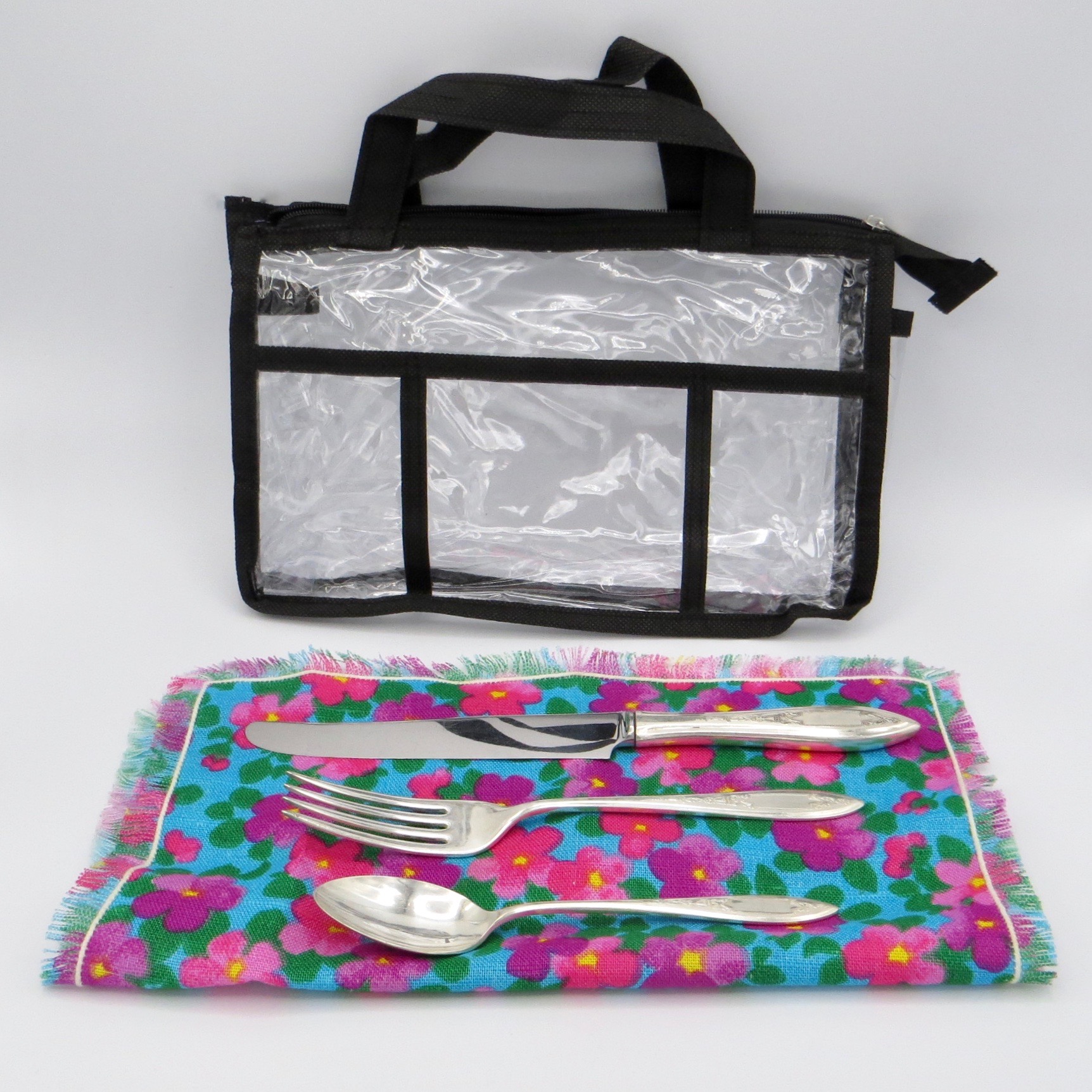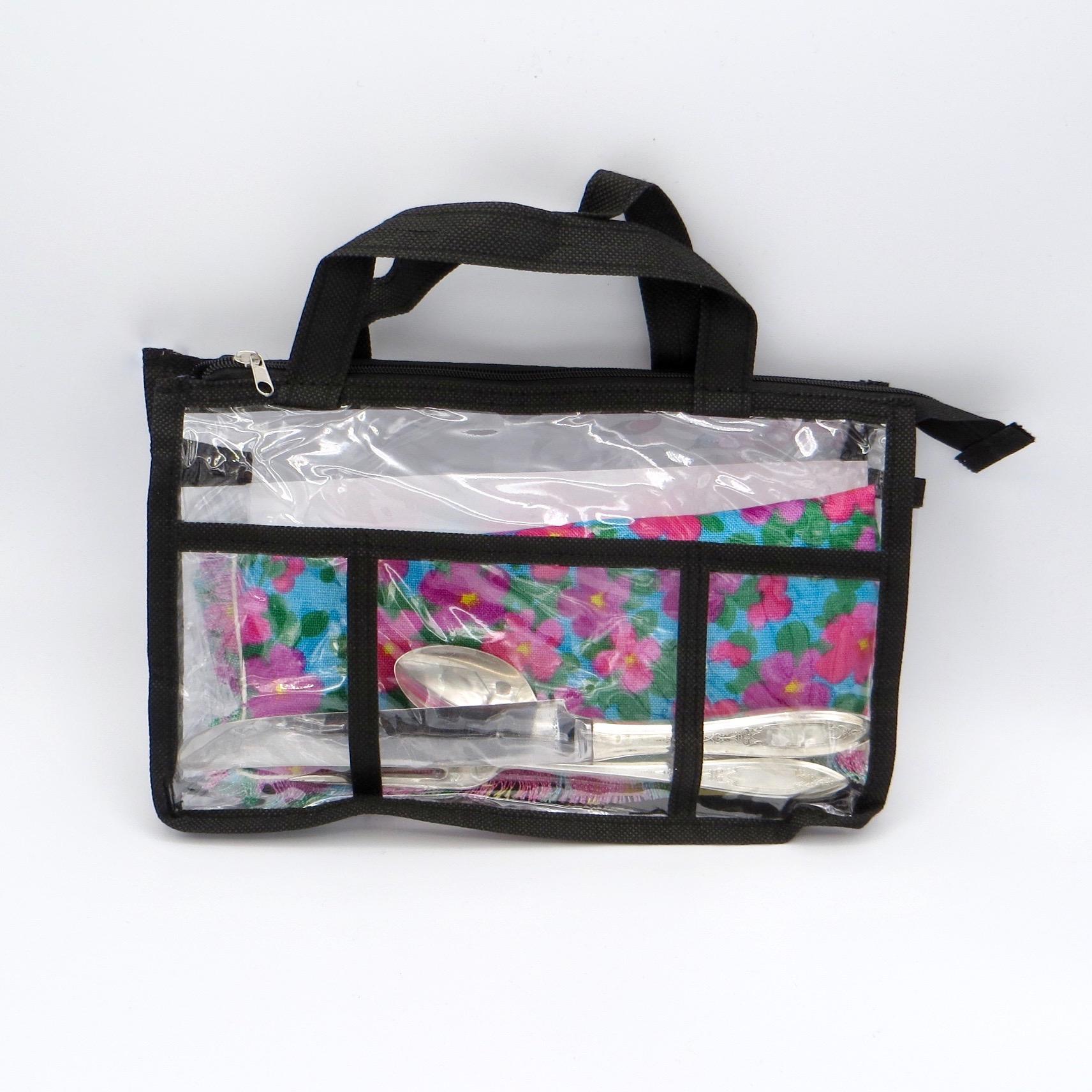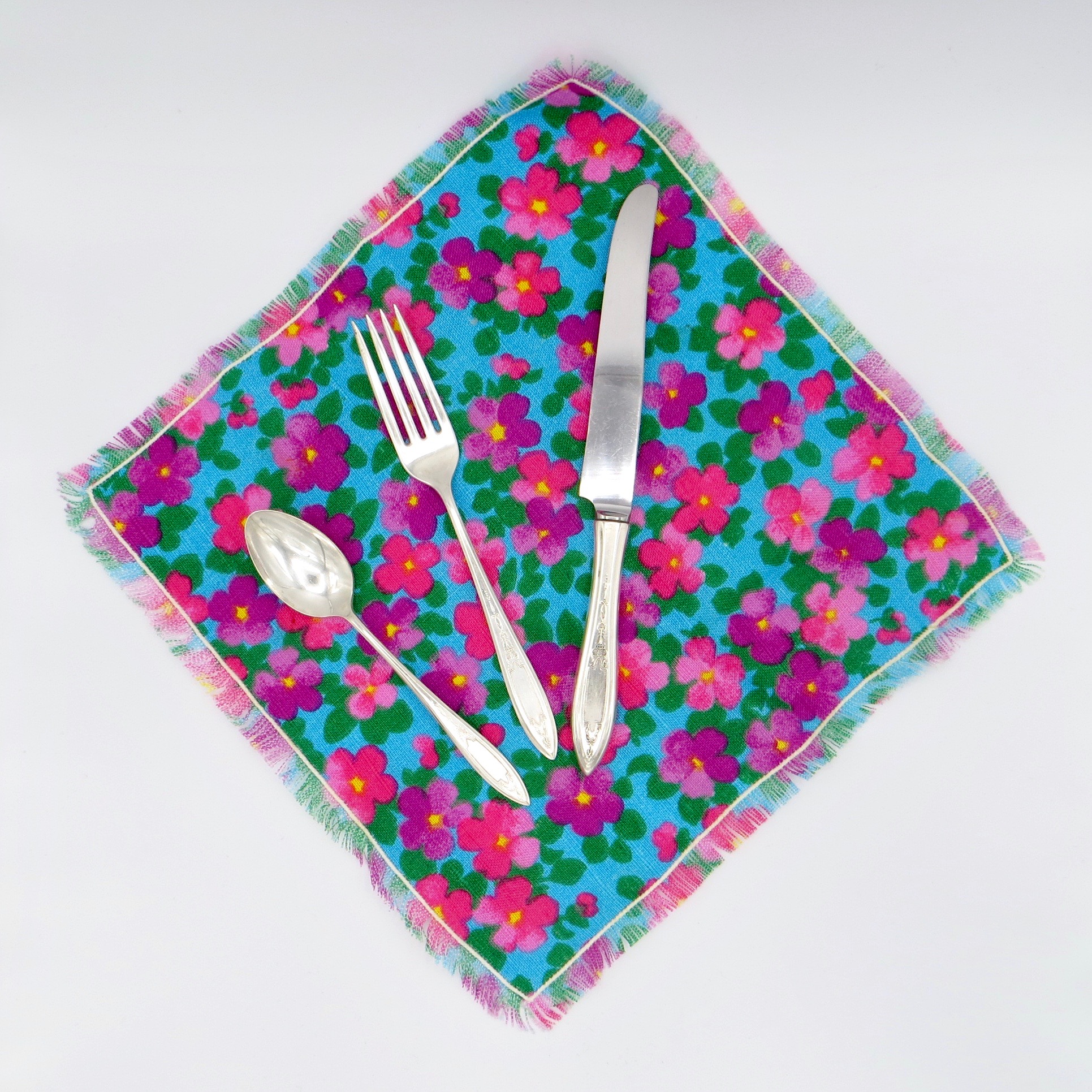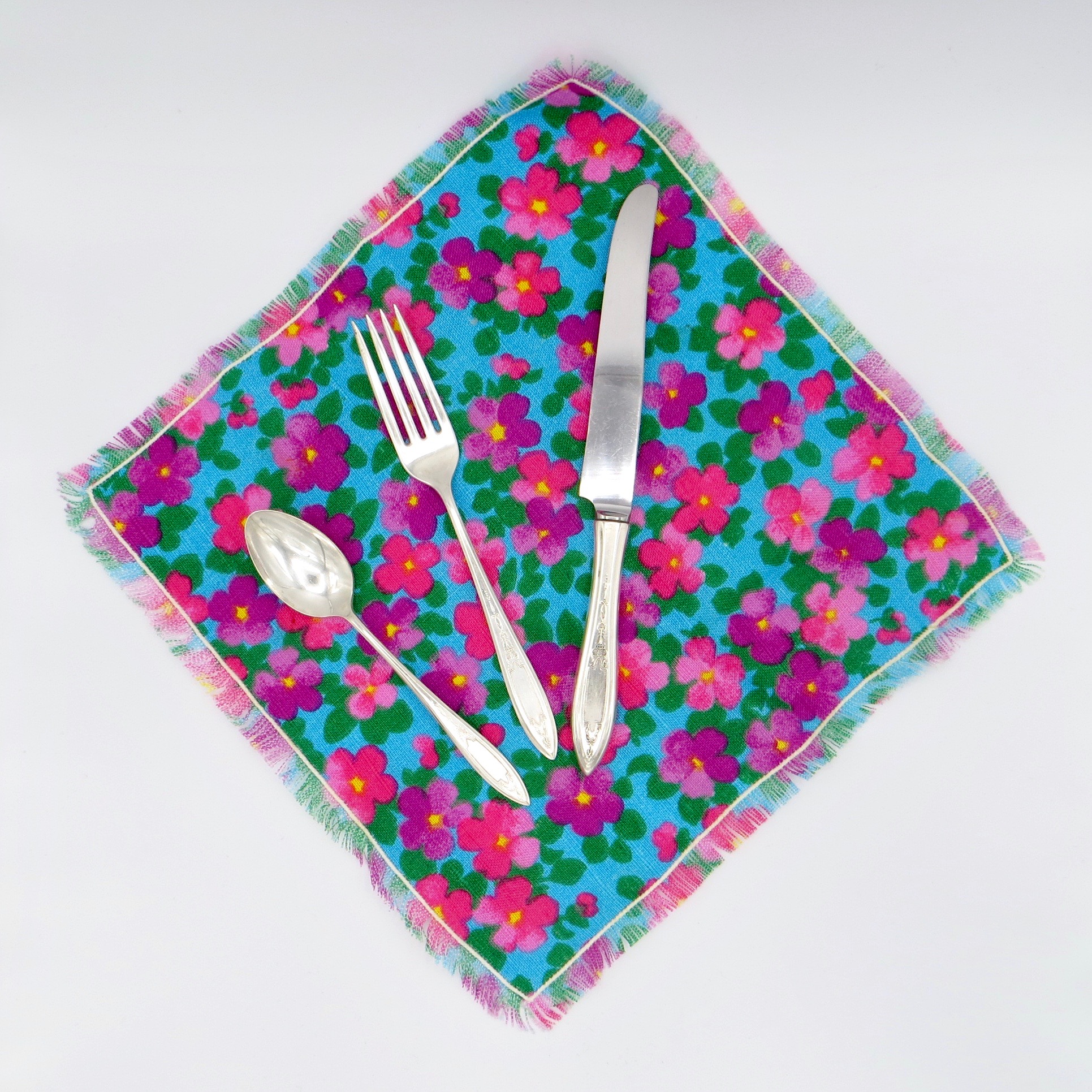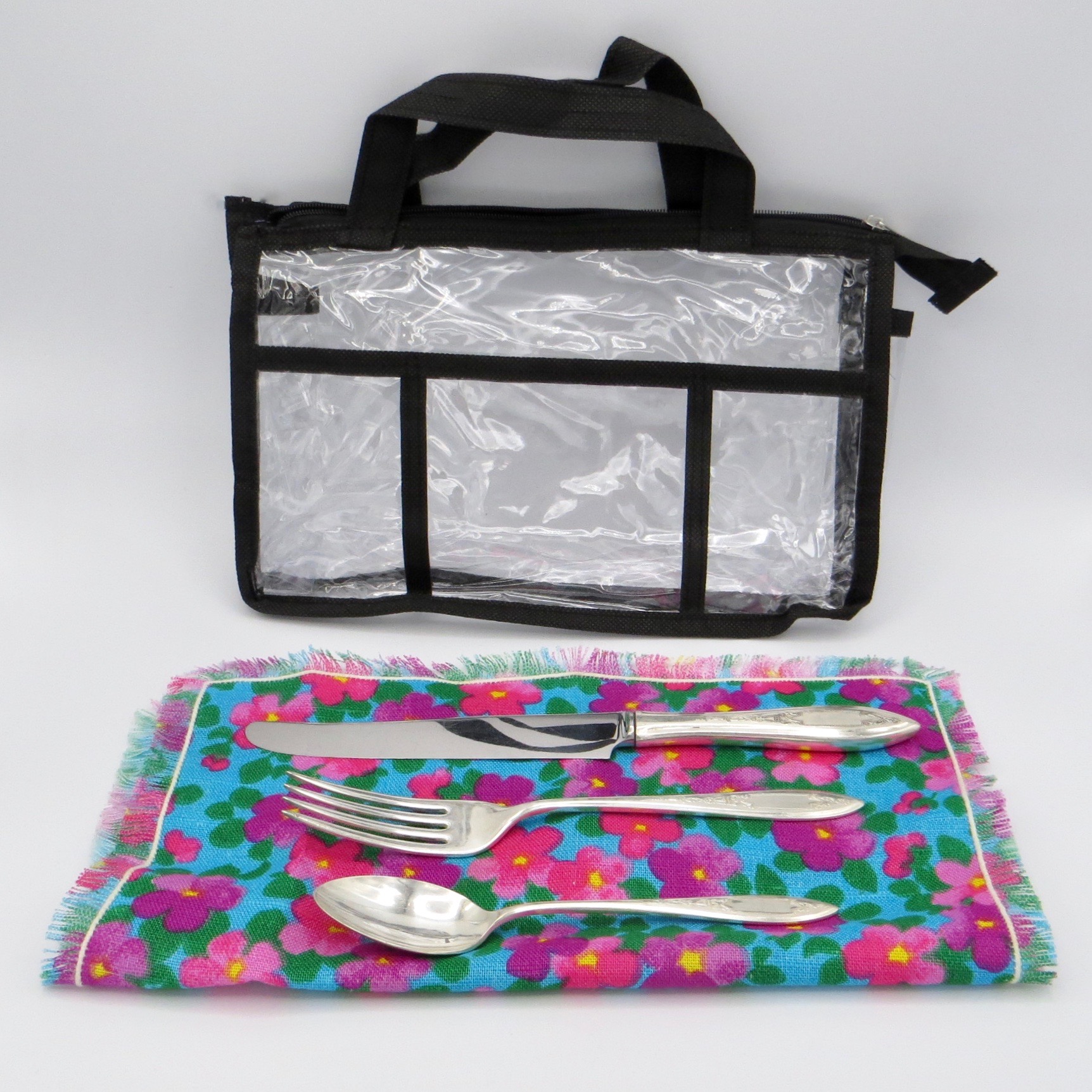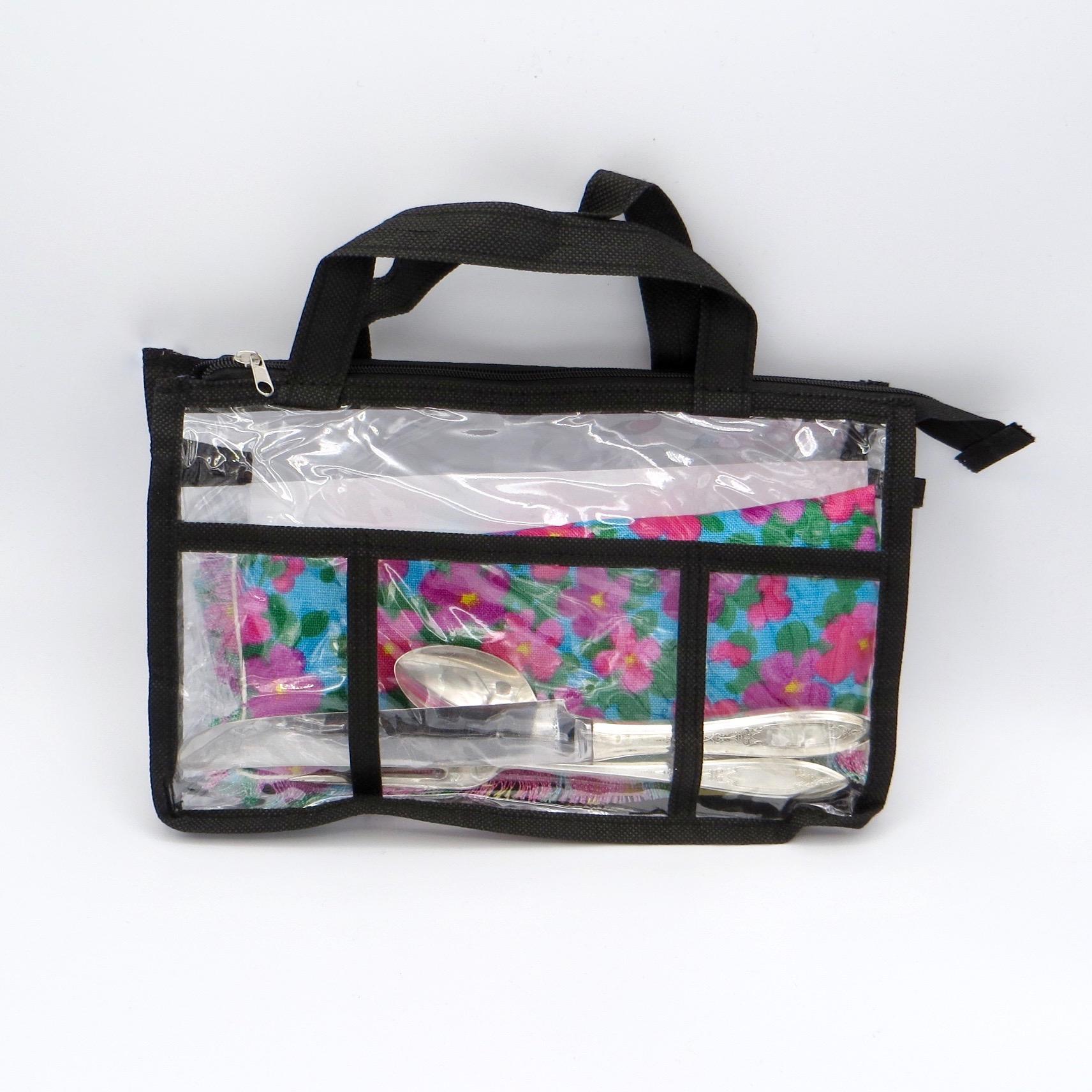 Age: Unknown
Size: The pouches are approximately 10" x 6.5".
Elegant and eco-friendly!
Antiques on Queen has always been part of the solution. For over 45 years, we have been selling fashion, housewares, jewellery, and furniture. Up-cycling, not land-filling. Now we are offering three-piece vintage silverplate (knife, fork and spoon) sets with a 1970s patterned napkin for your travel and take-out needs. When you go to a restaurant, take your set and save the plastic and. wooden utensils from the waste bin. Your lunch at work will taste even better with the elegance of dining from days gone by. All sets include a knife, fork, spoon, and patterned napkin, all contained within a reusable carrying pouch.
Please note that the silverware and napkin patterns may vary between sets. All are comprised of vintage items. The colour of the pouches may vary.
Tags: Silver Plate, Cutlery, Tableware
Ref: 5S4-silverware-to-go-colour