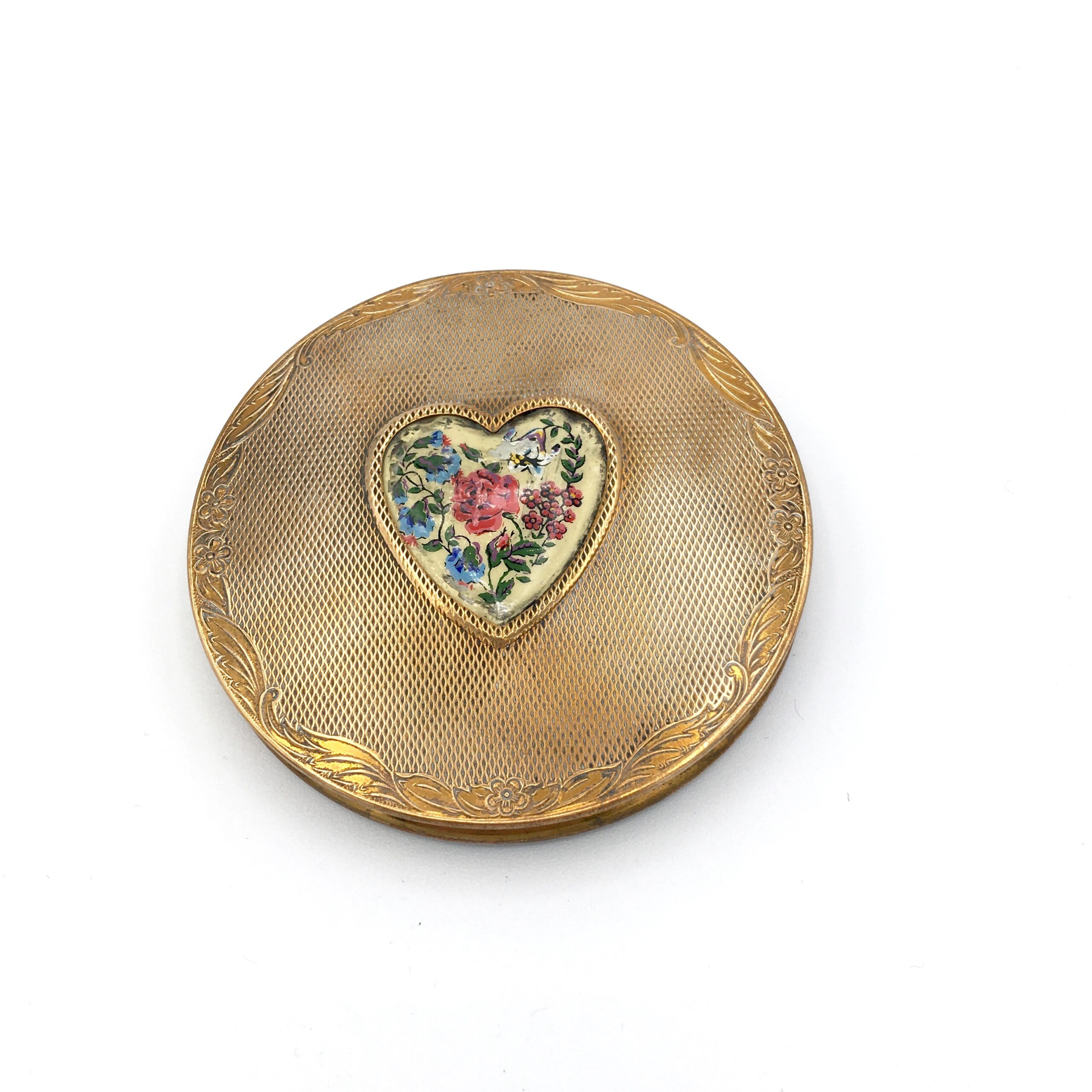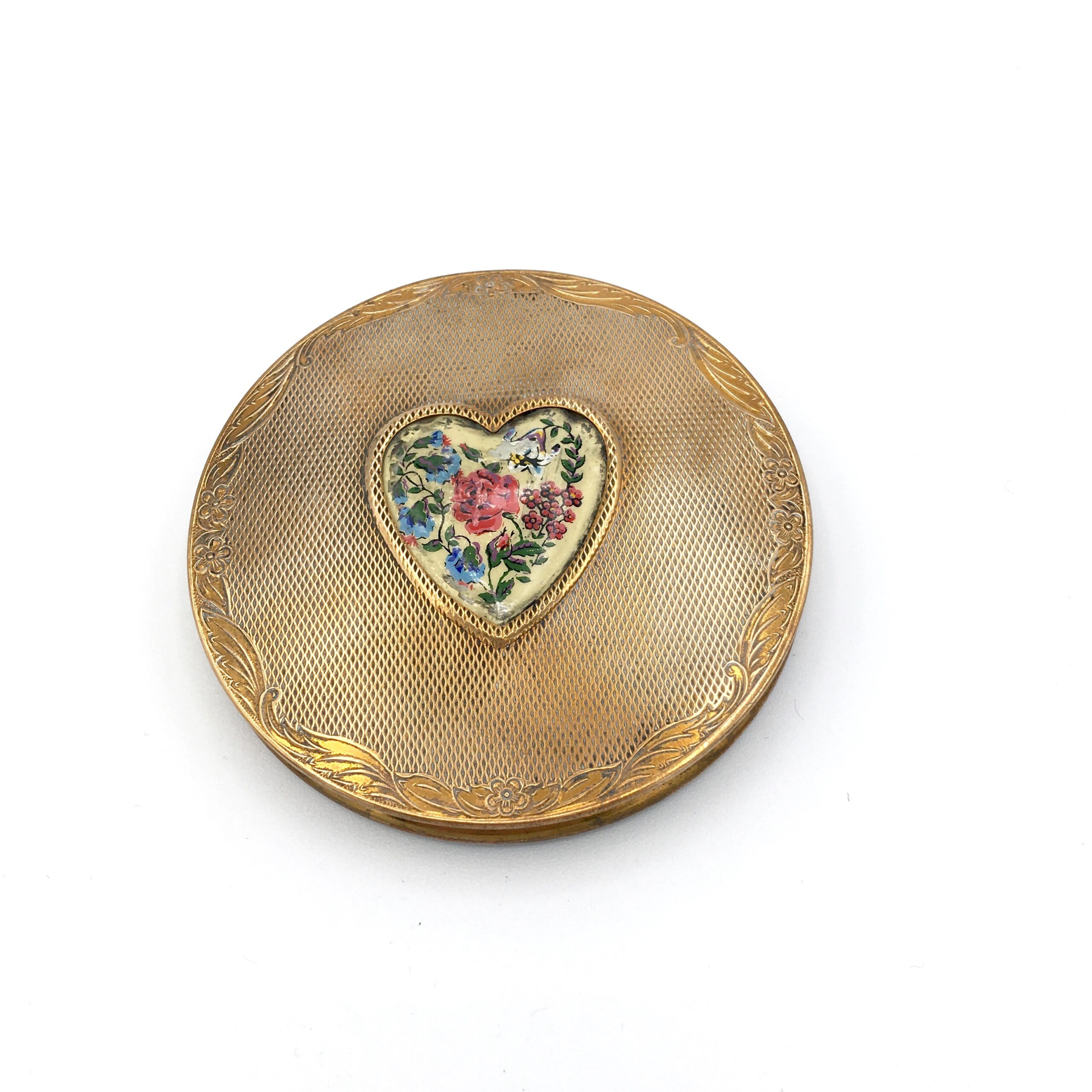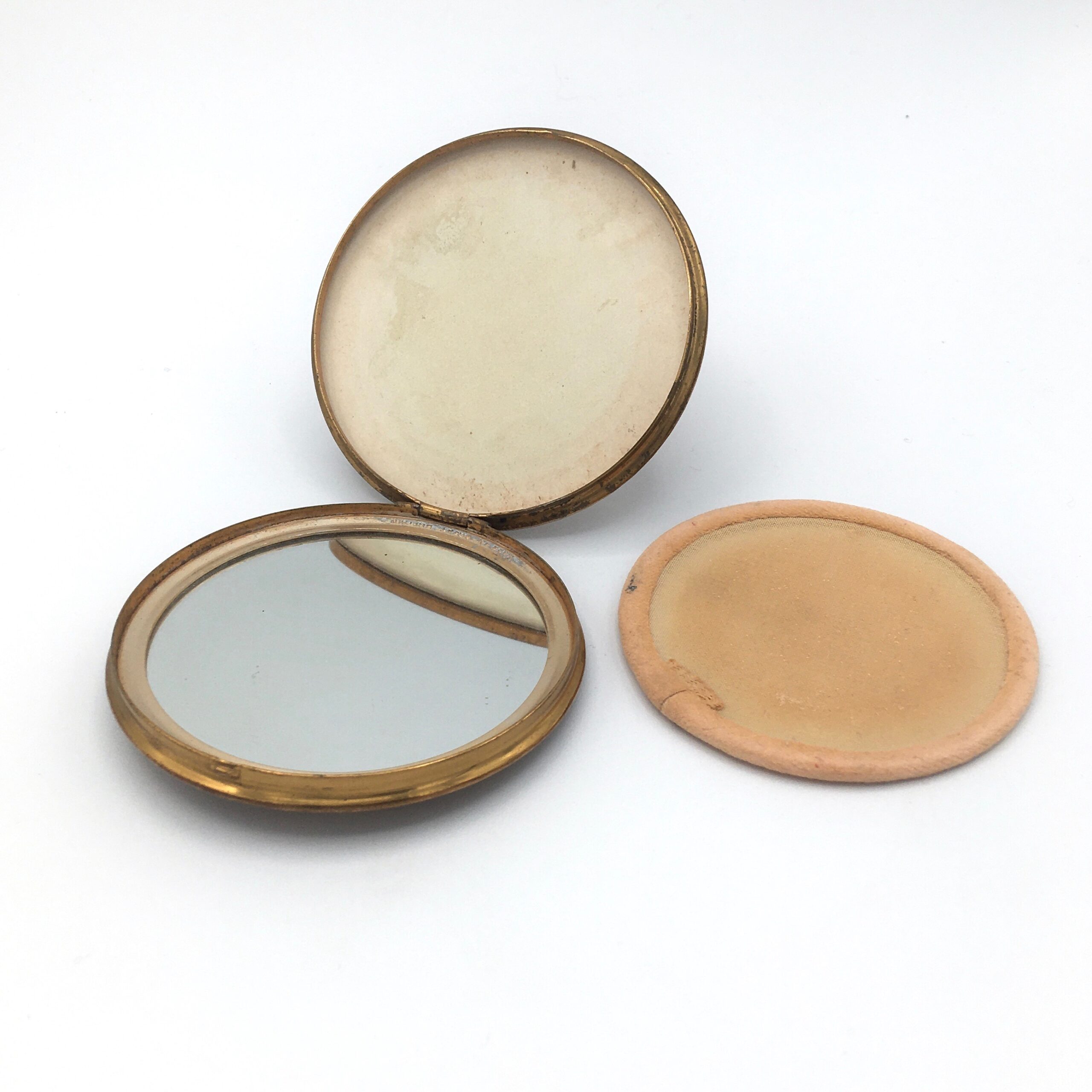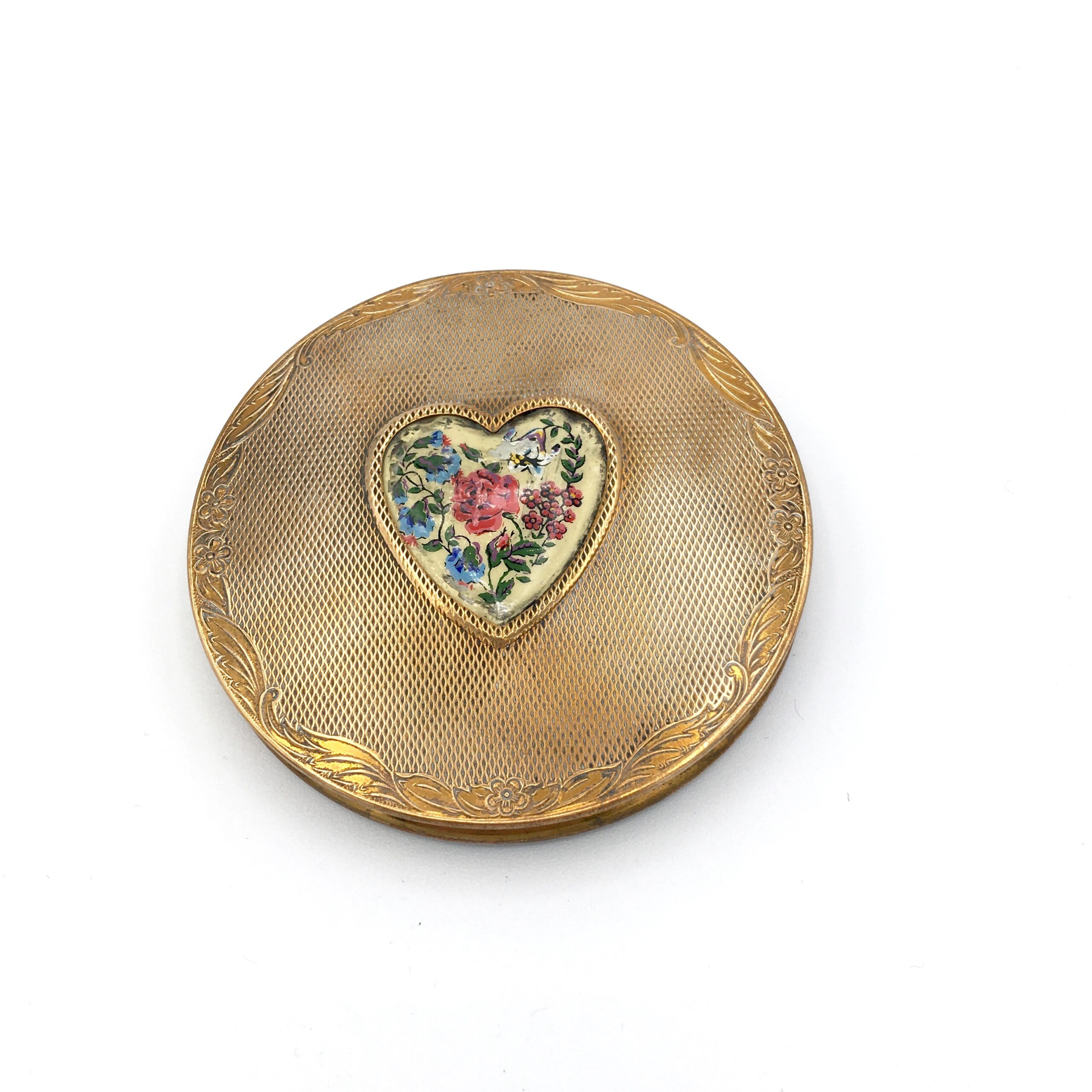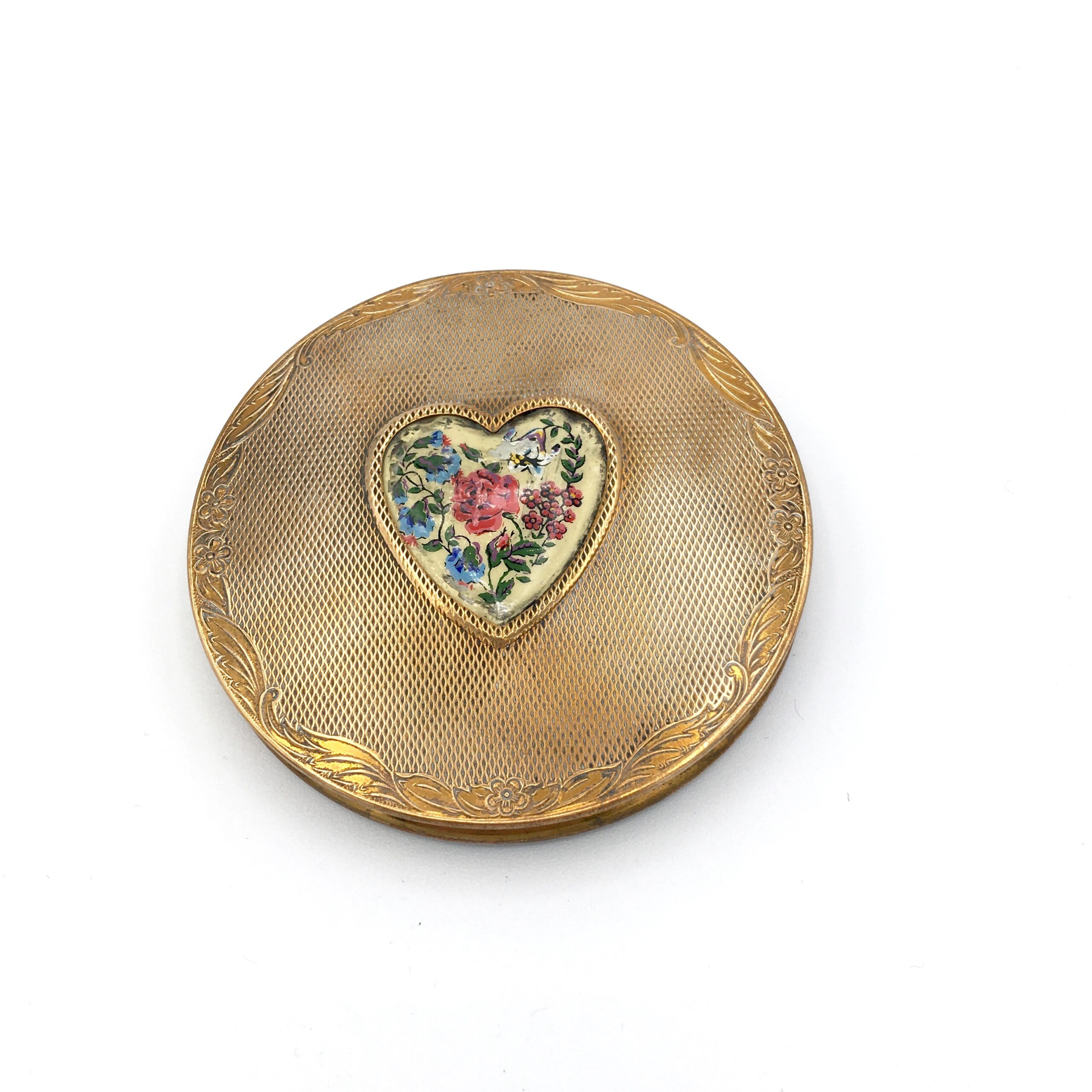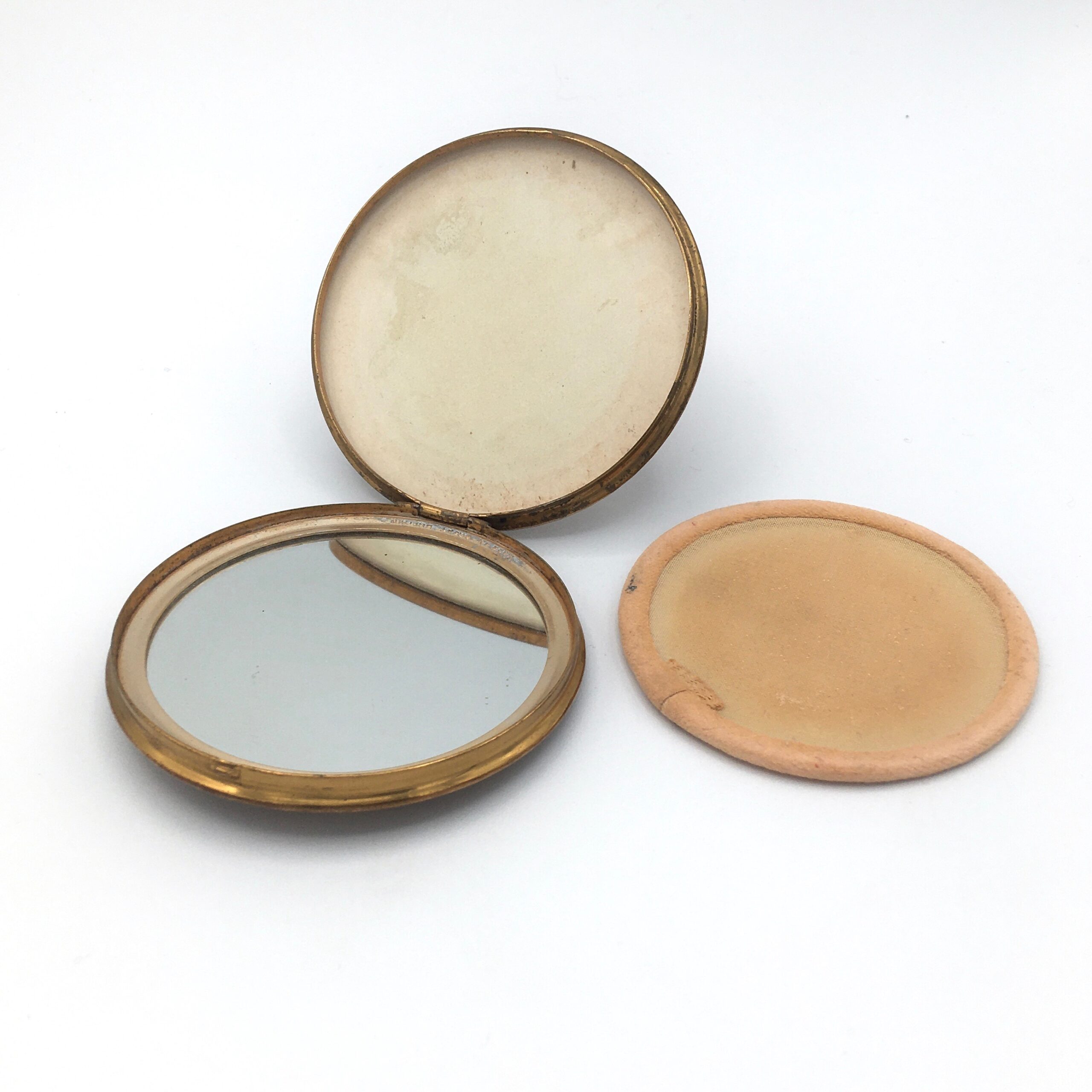 A one-time price of
$25.00
will be added to your order.
Age: Unknown
Size: Circular with 3" diameter
A round compact with a heart in the center of the front. The heart has a painted rose and similar floral detailing. Please note that there is some wear to the enamel, consistent with age. Made in Britian.
Tags: Compact, Mirror, Makeup
Ref: 3C14-compact-painted-heart