"Our Bread Untaxed" Pink Lustre Jug
"Our Bread Untaxed" Pink Lustre Jug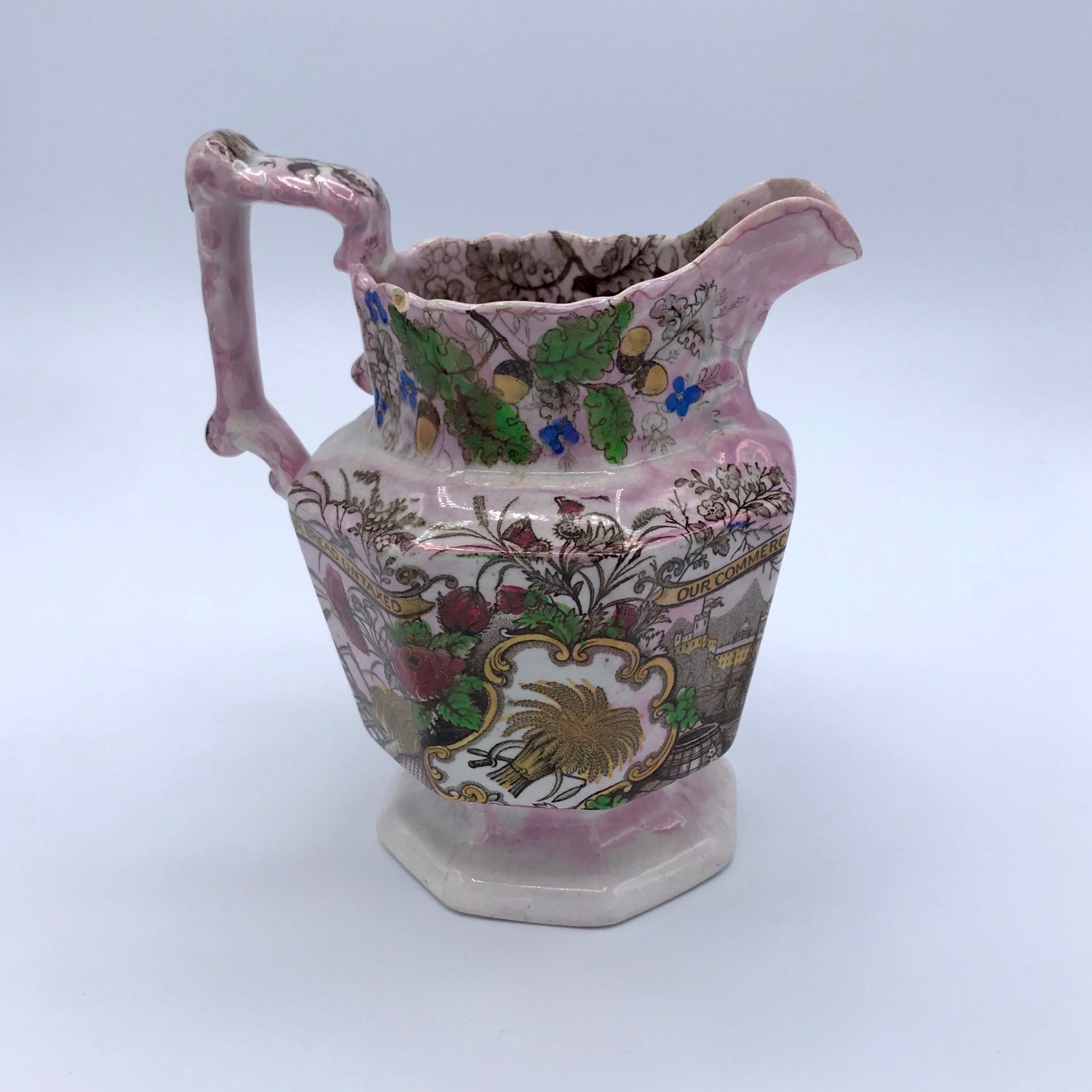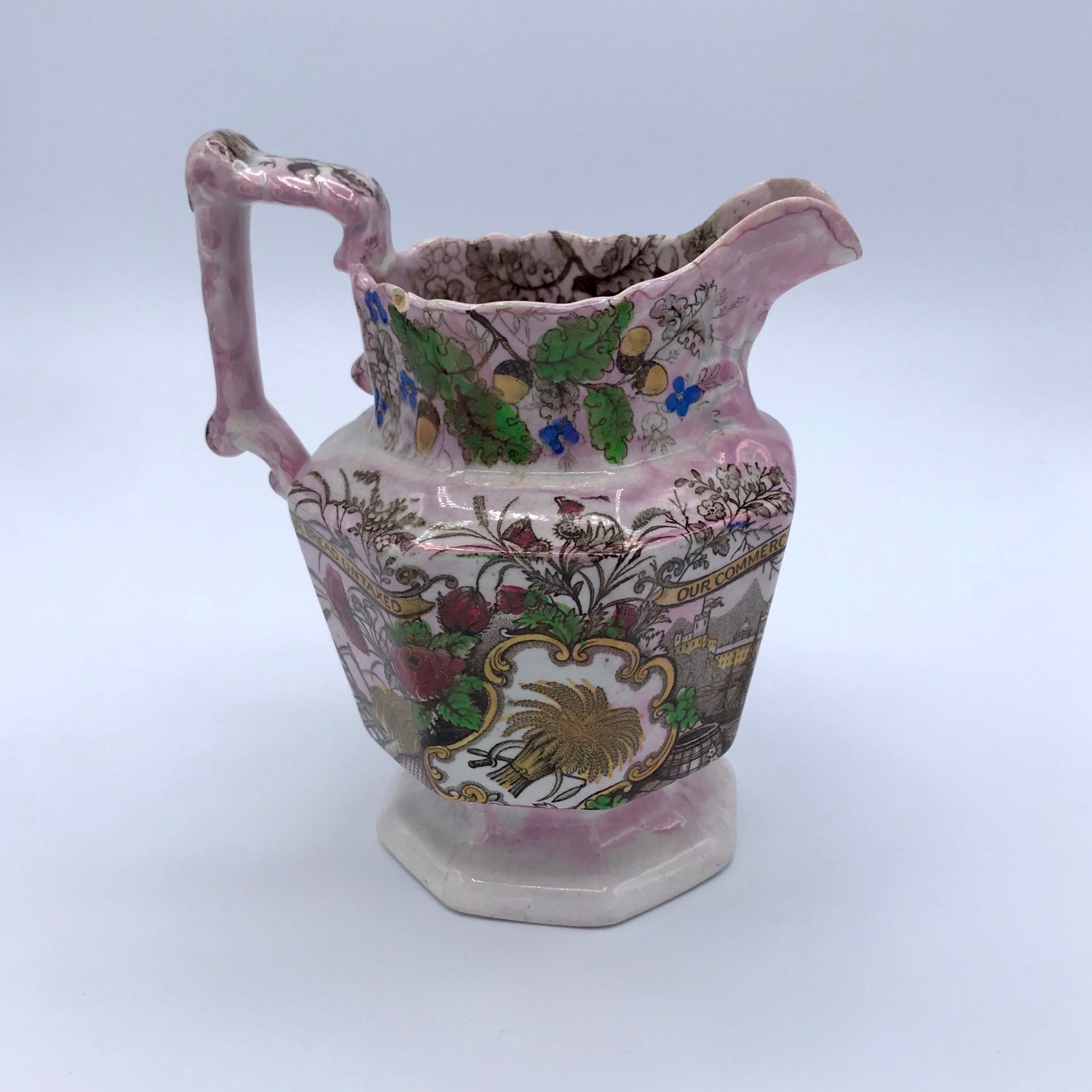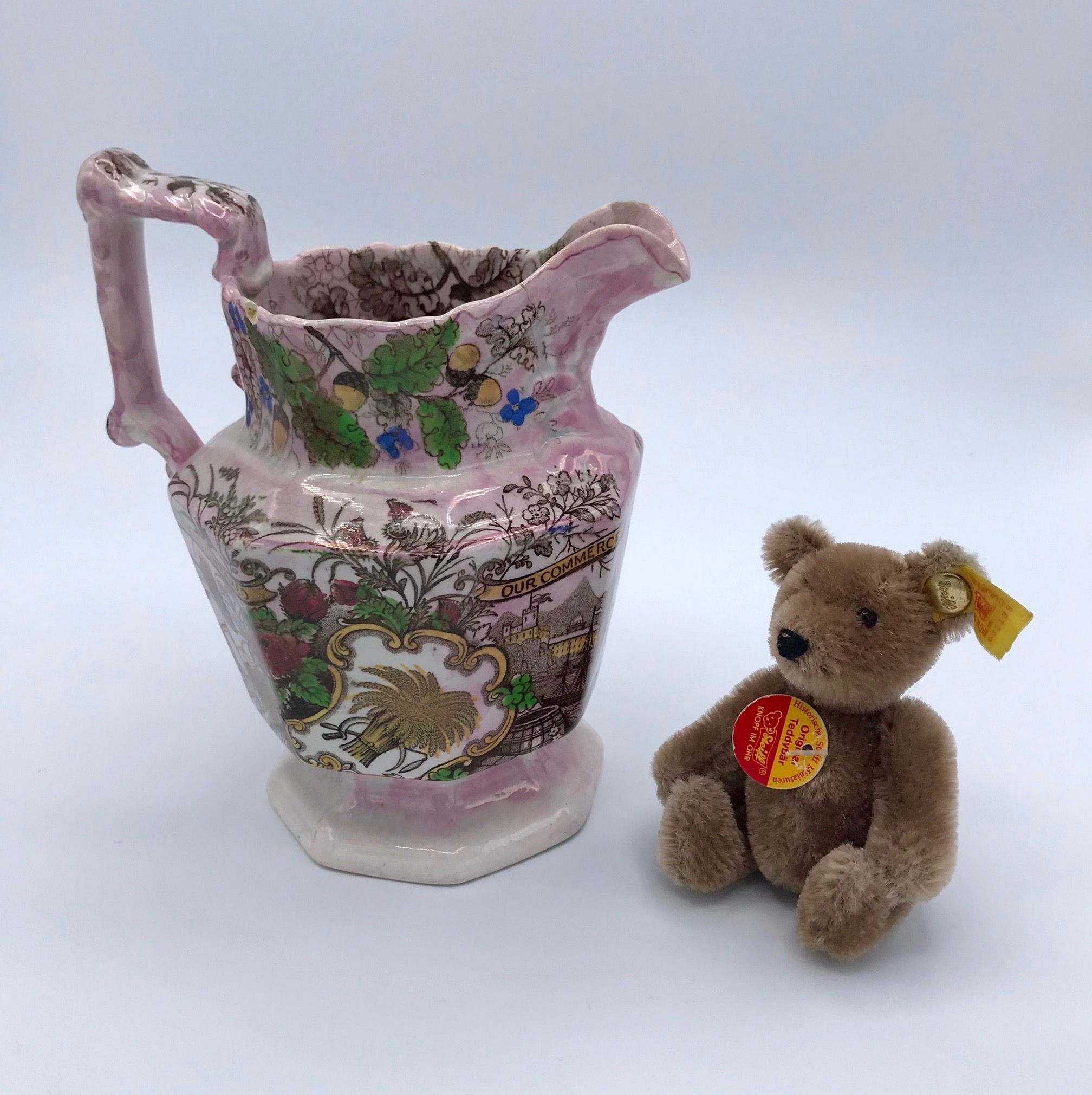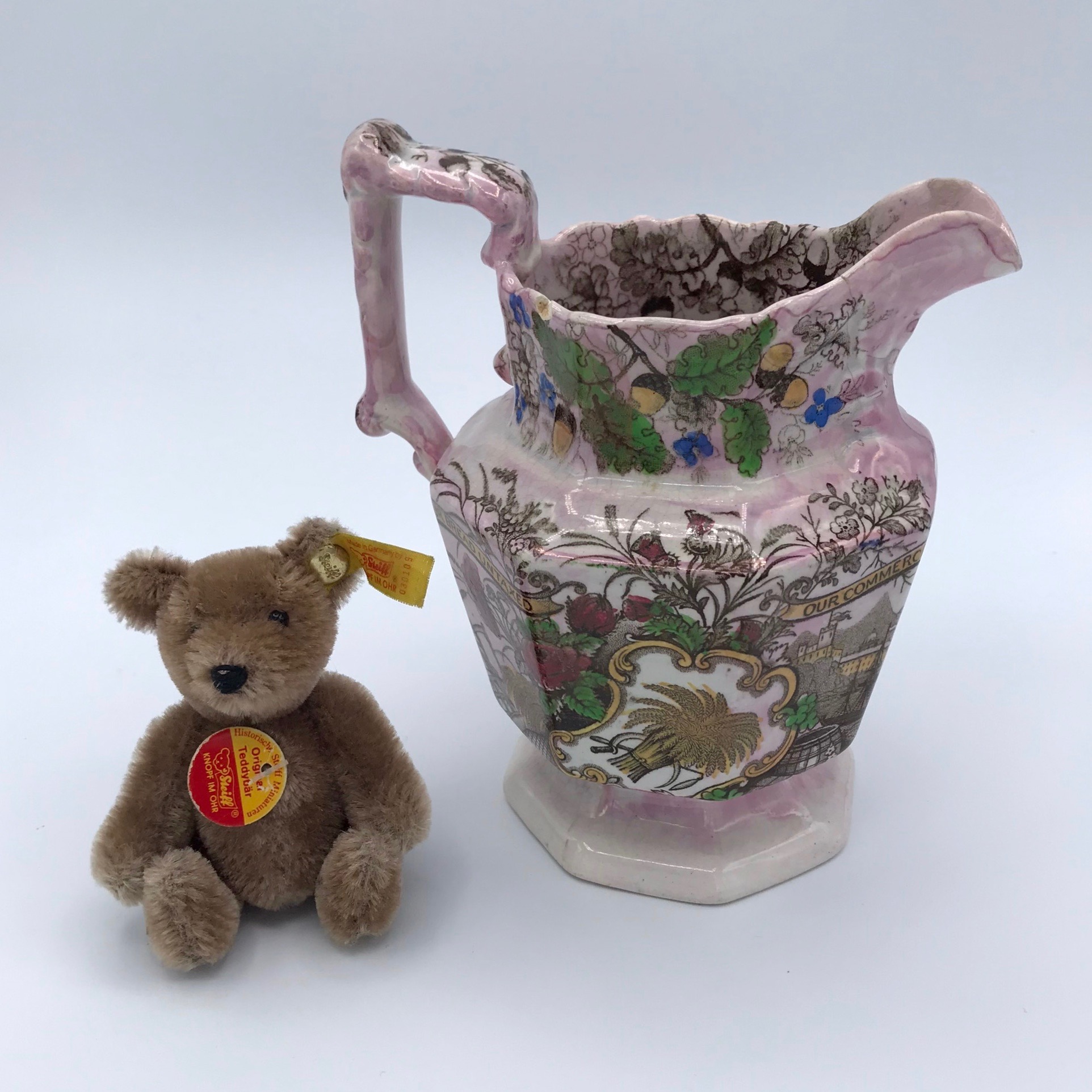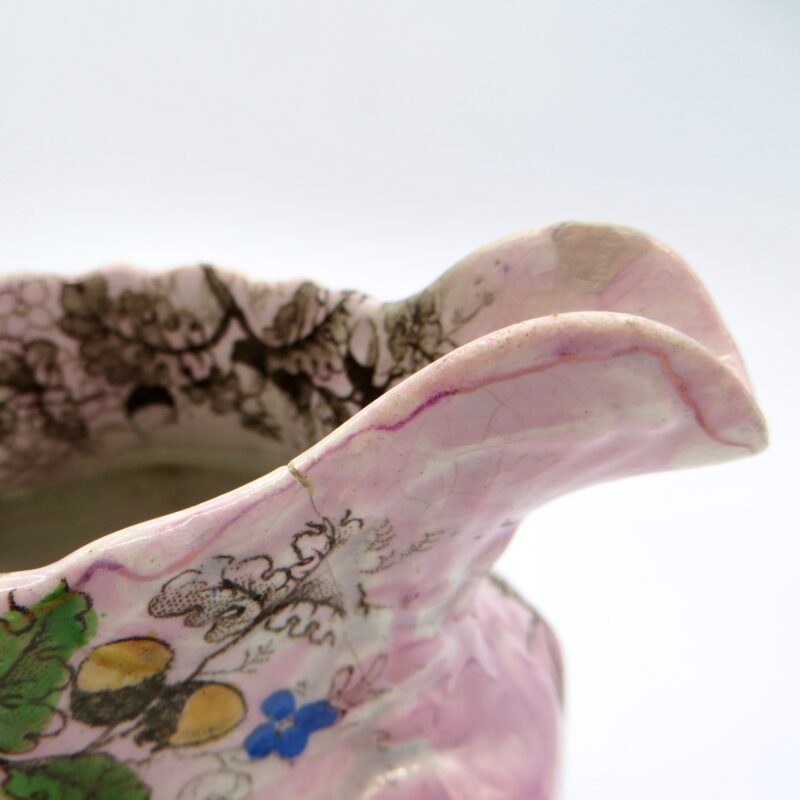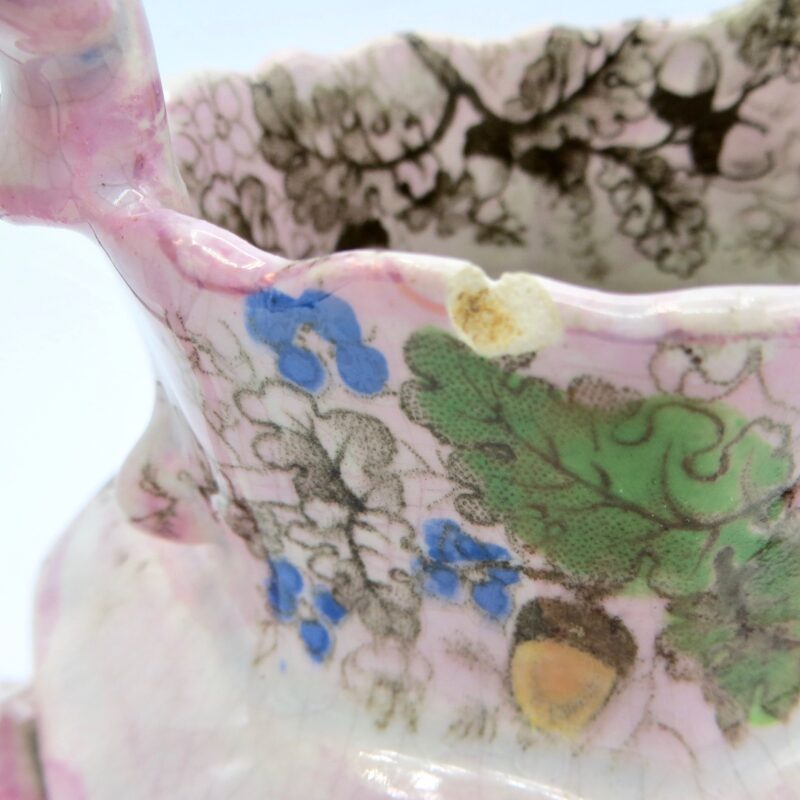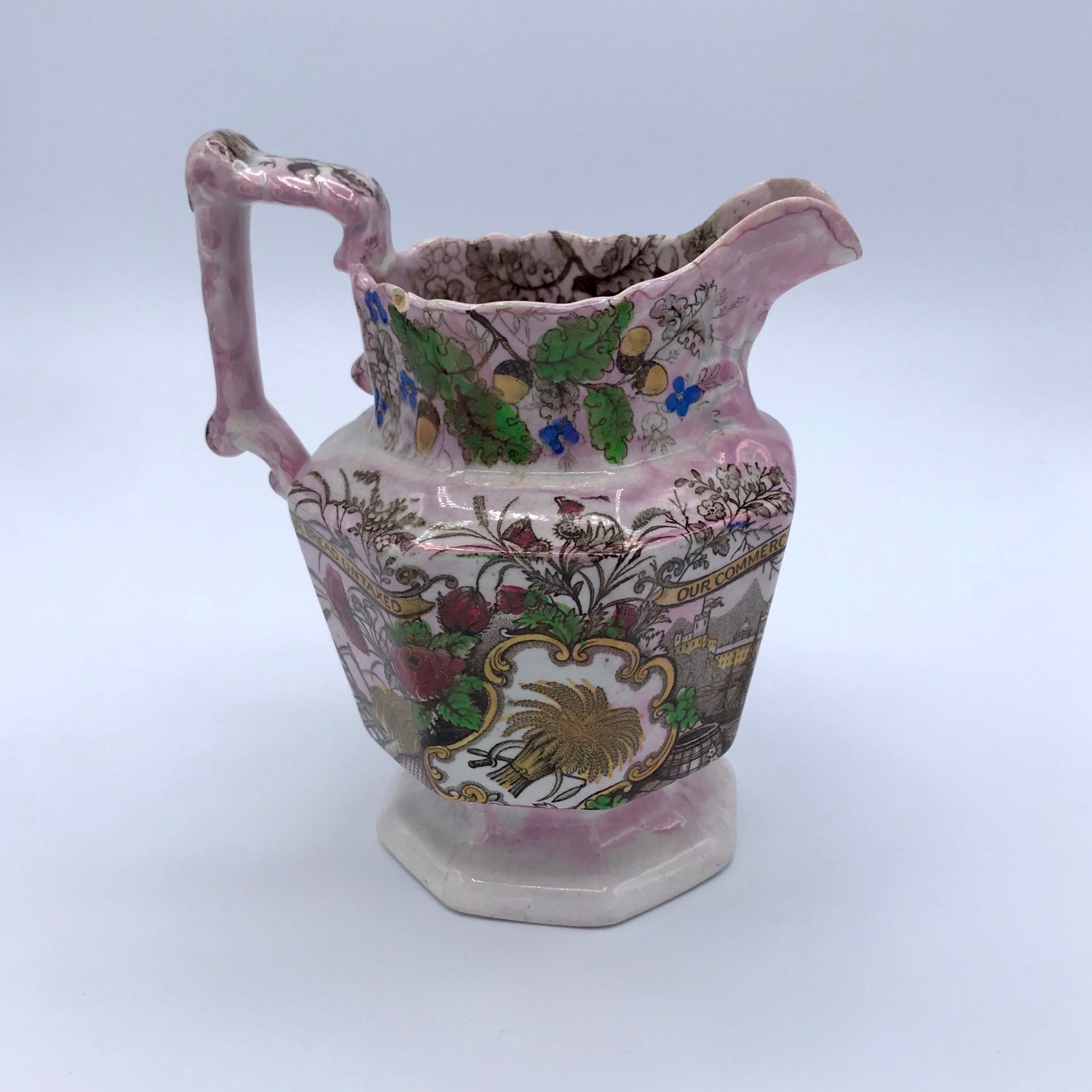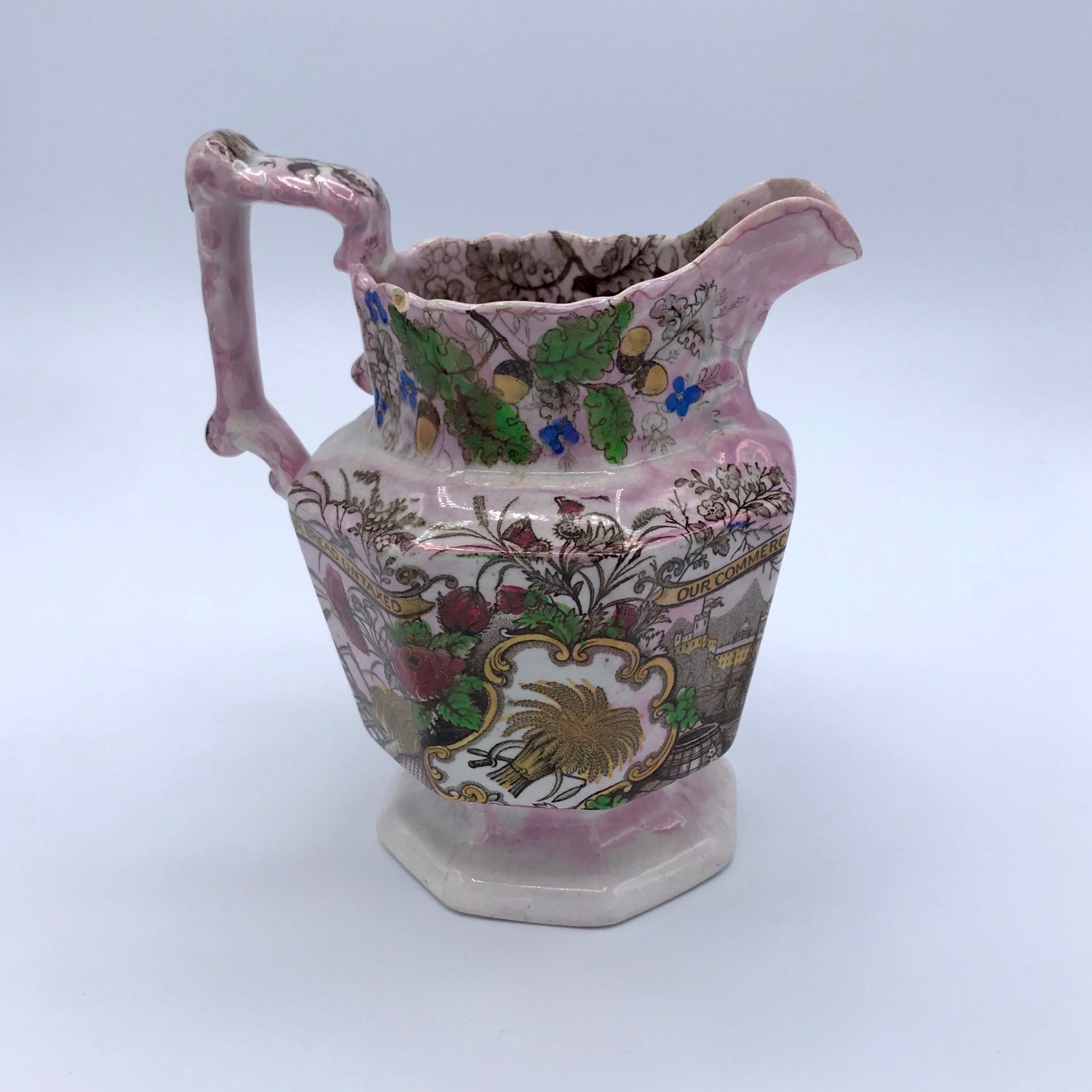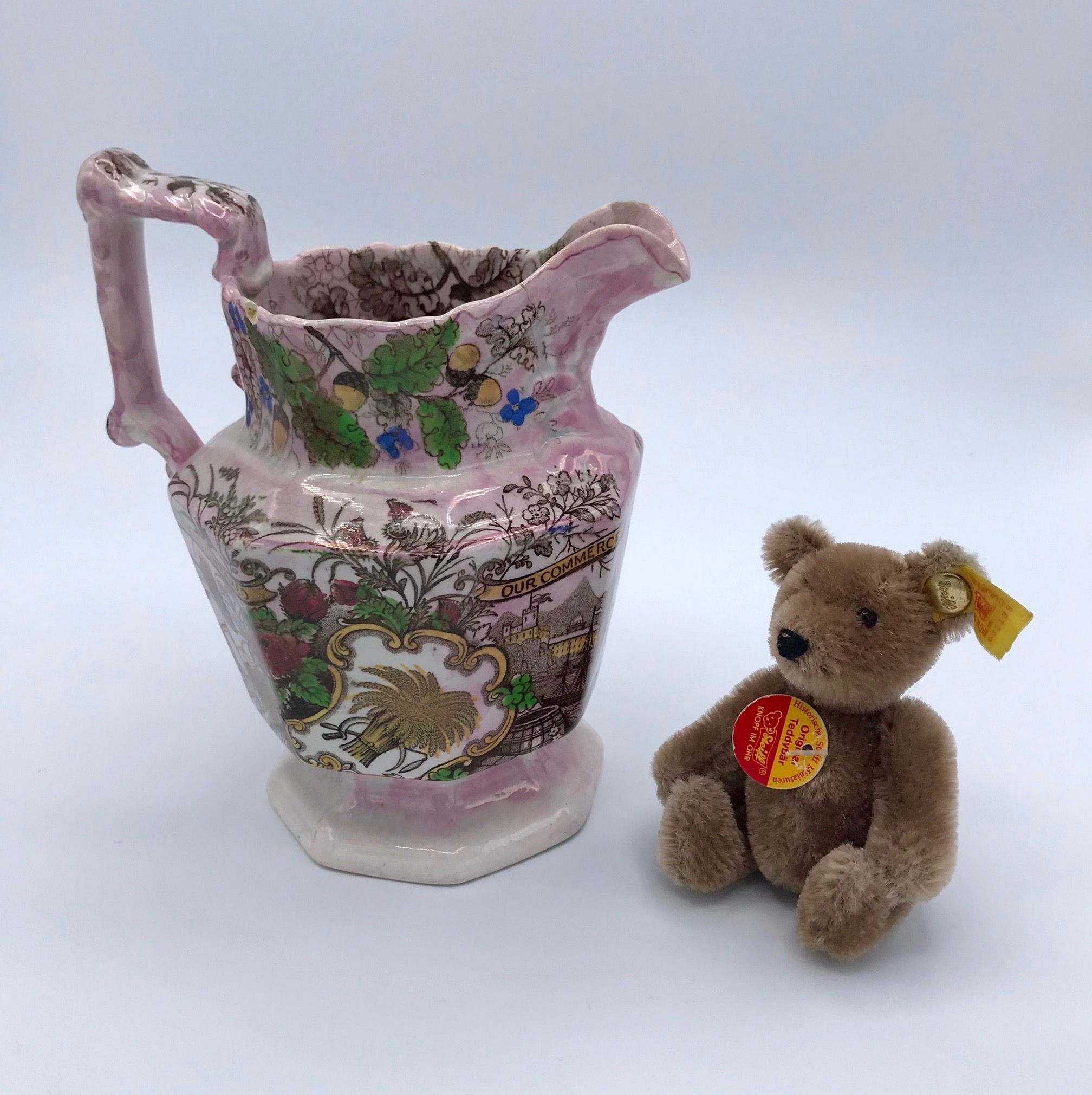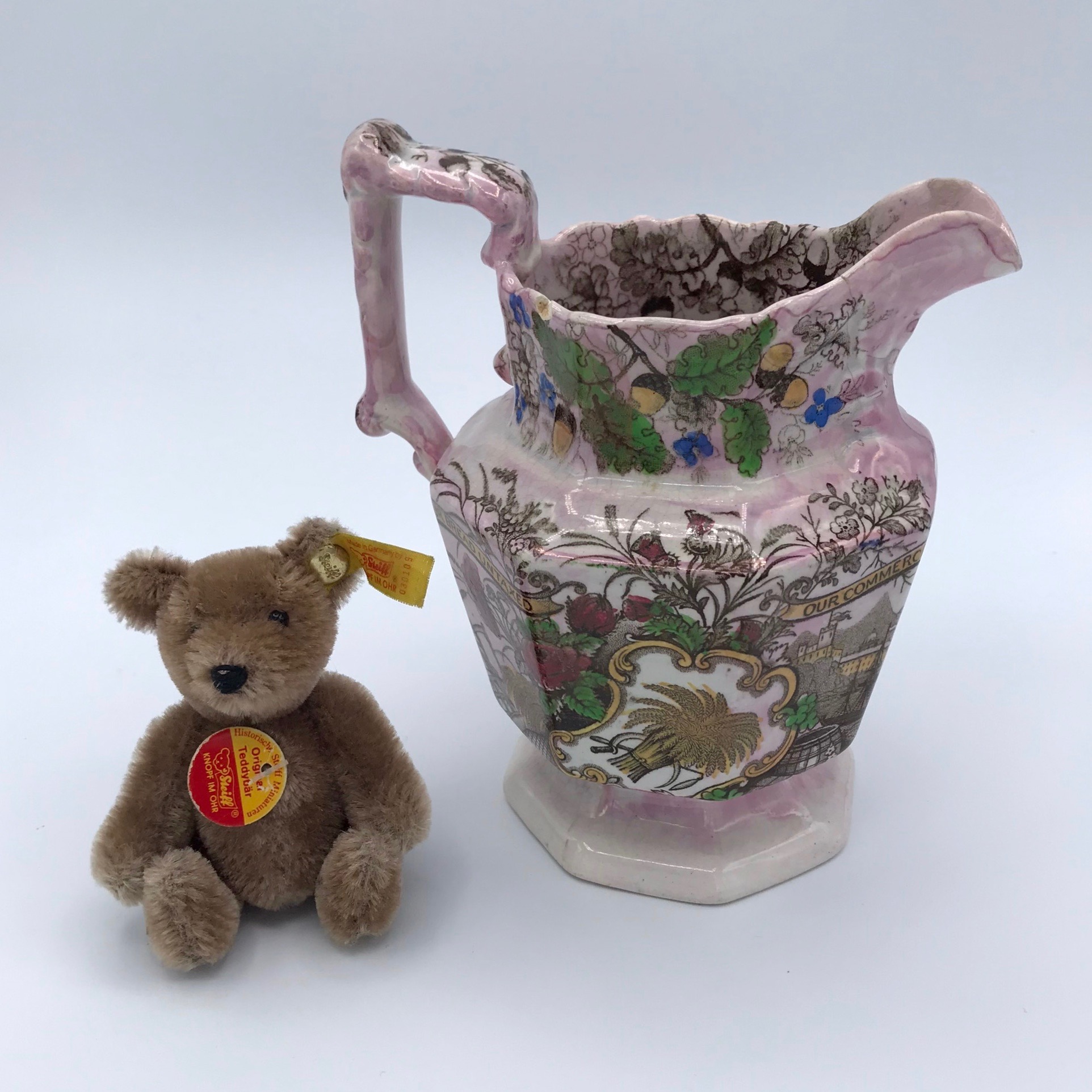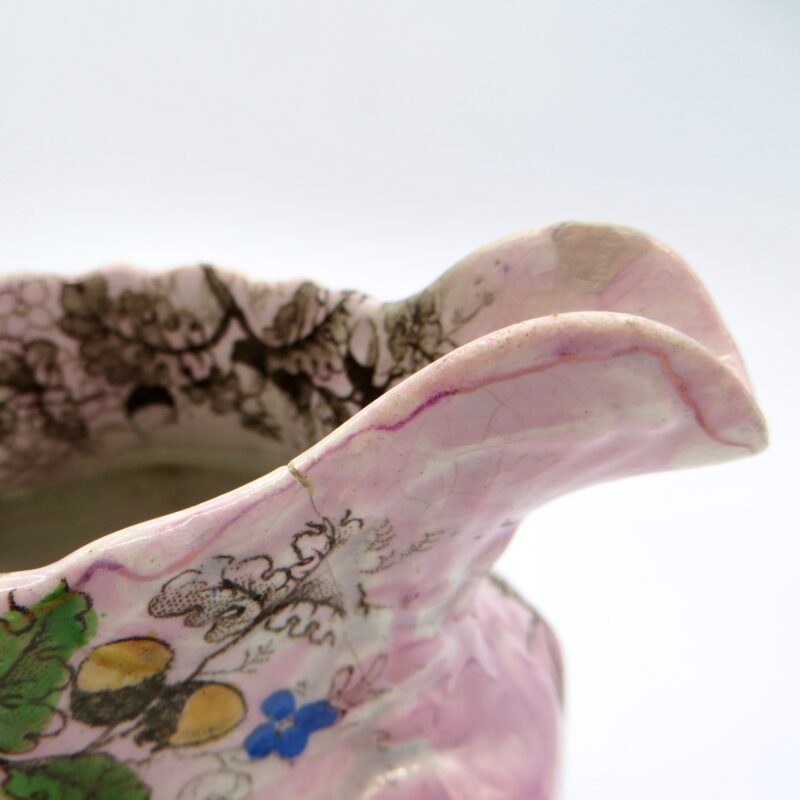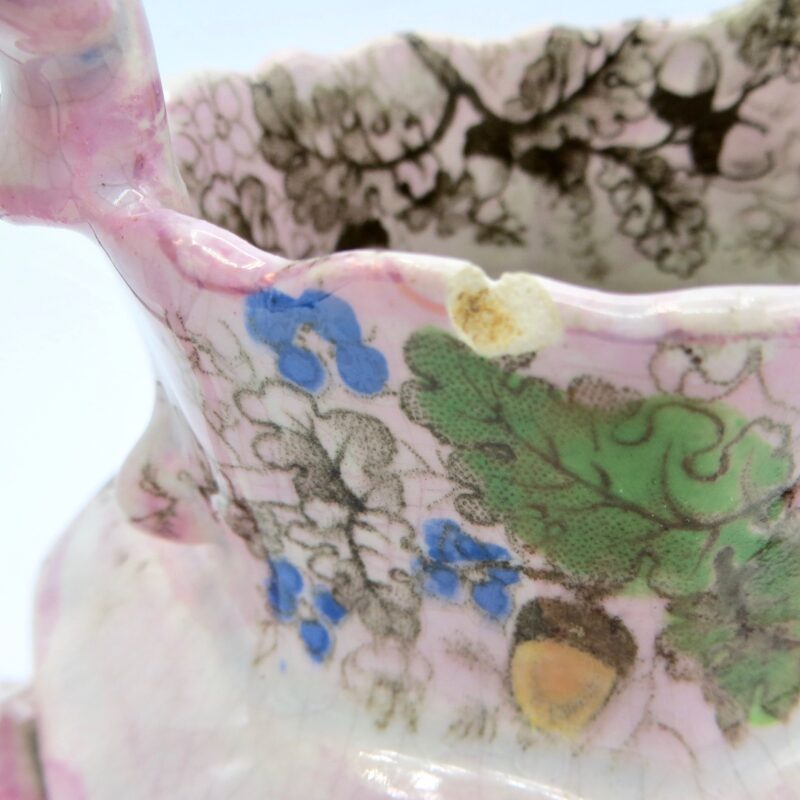 A one-time price of
$145.00
will be added to your order.
Age: c.1840s
Size: 6" tall
Pink lustre jug decorated with a hand-coloured transfer design of acorns, roses and wheat, with a view of a ship in harbour. The motto, which reads "Our Bread Untaxed / Our Commerce Free", was the motto of the Anti-Corn Law League. The Corn Laws were designed to protect the interest of English landowners by levying taxes on imported wheat, which in turn raised the price of bread. The Corn Laws were repealed by Robert Peel in 1846. The Anti-Corn Law League was among the first political lobby groups to rise to prominence during this period, and their work helped to lay the grounds for reform movements in the years that followed.
Please note wear consistent with age (crazing), as well as a small chip on the rim of the jug near the handle, as well as a crack near the spout (pictured).
Tags: Jug
Ref: 6D26-pink-lustre-jug