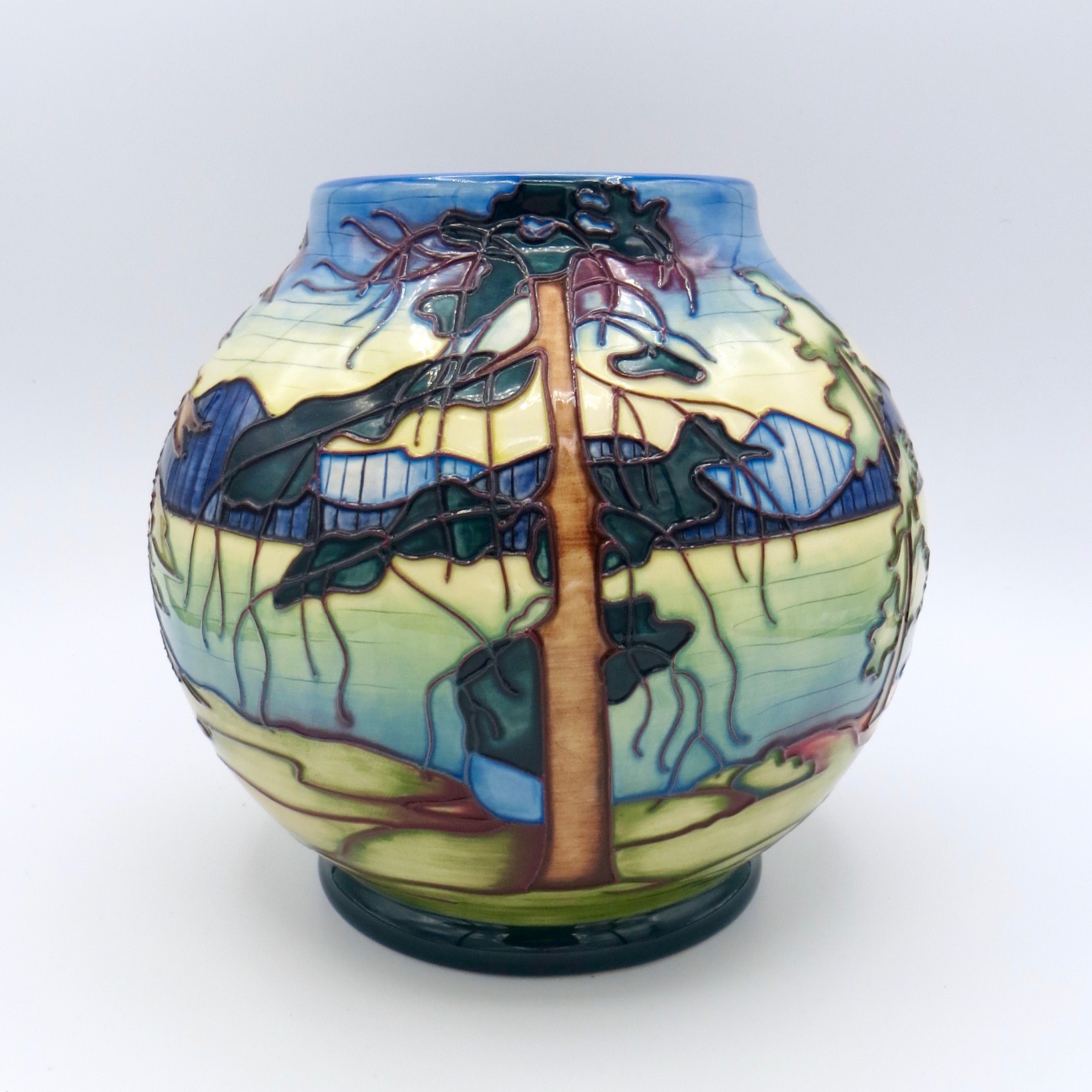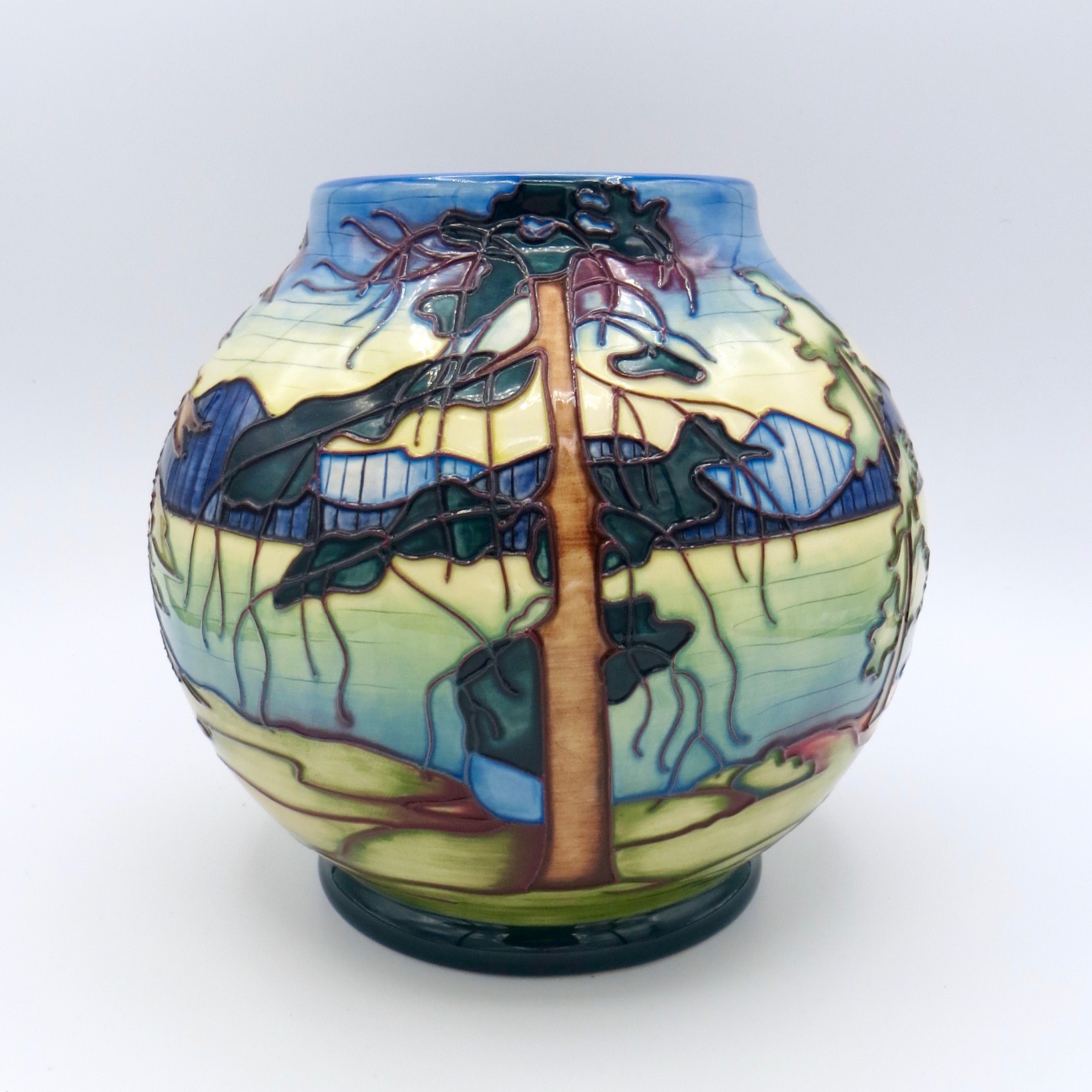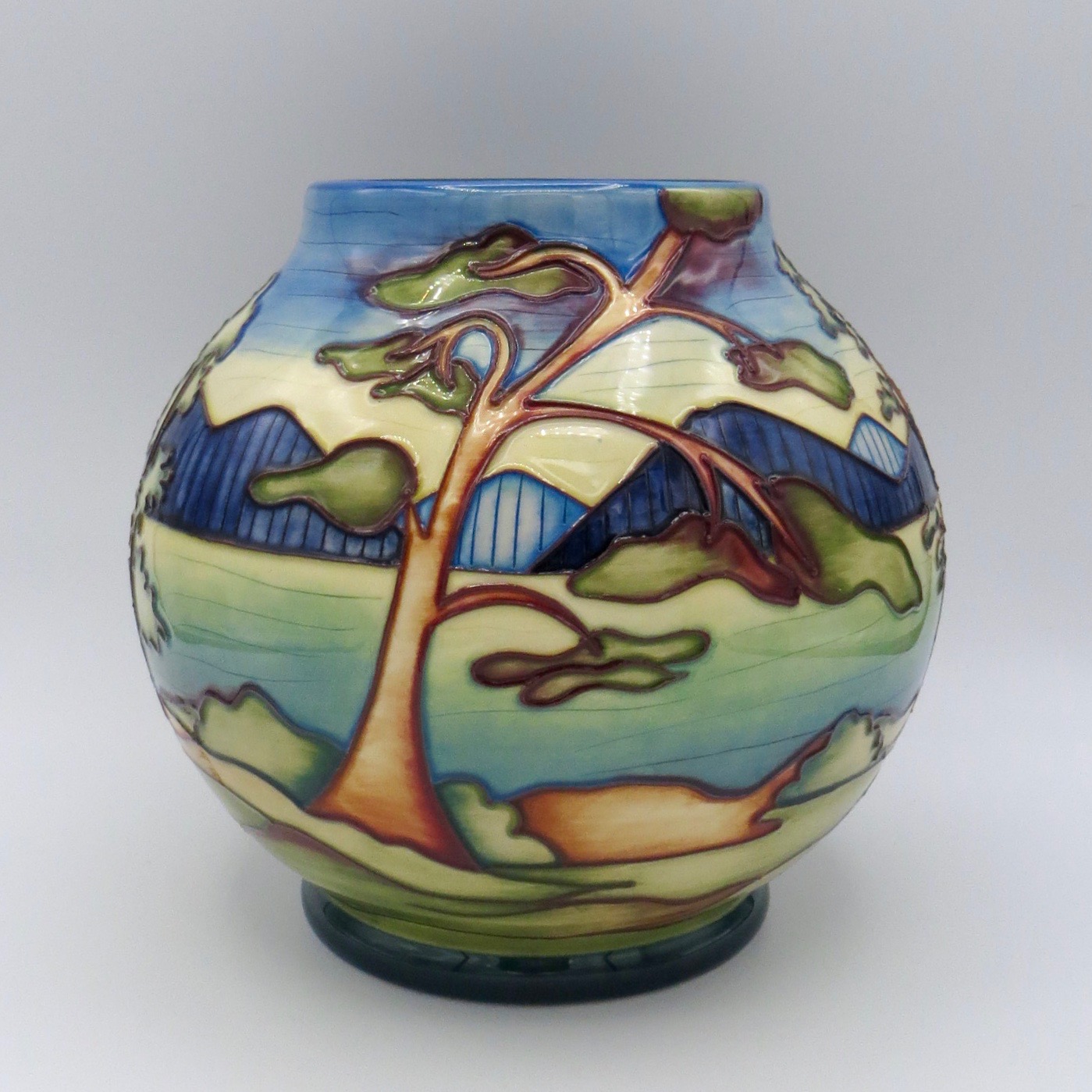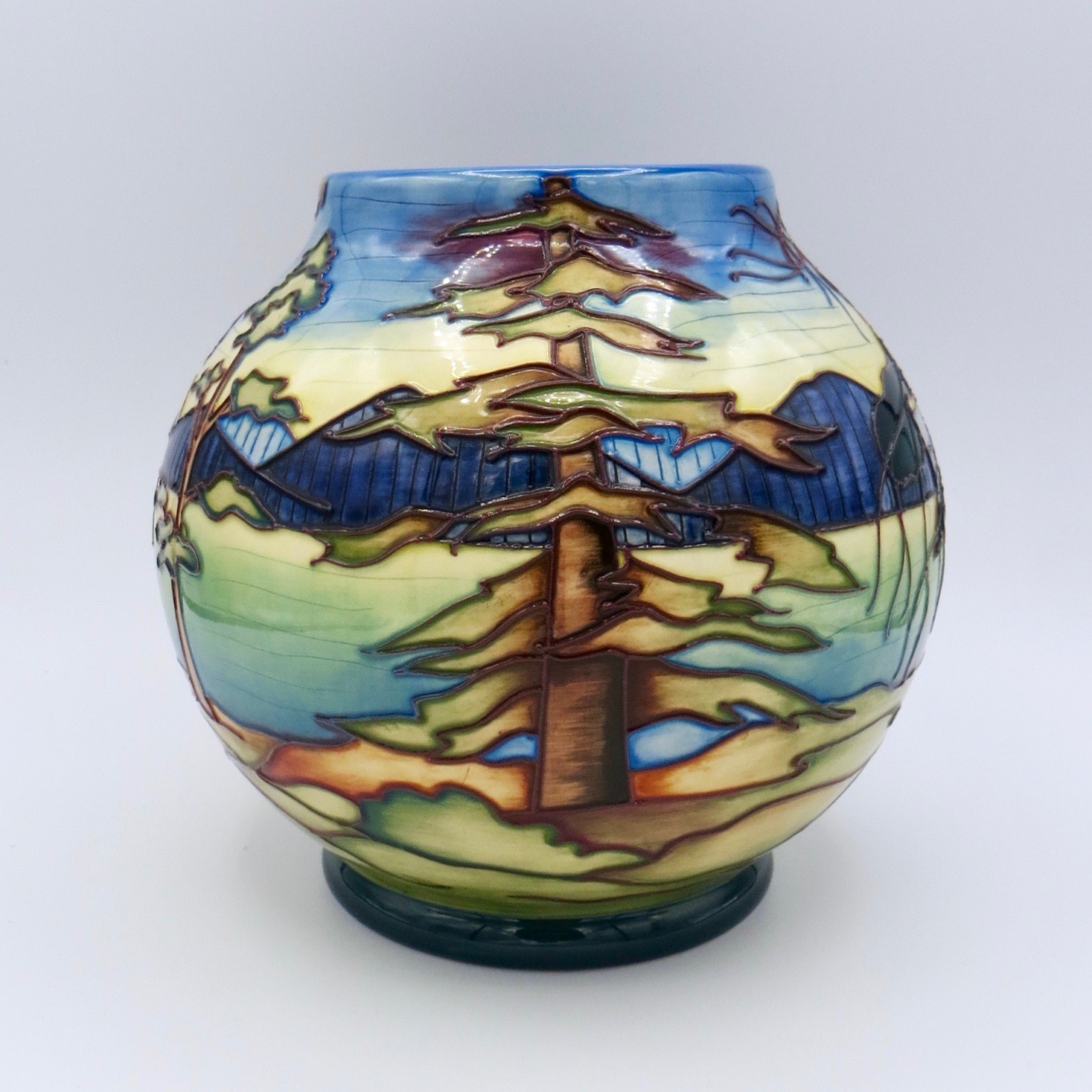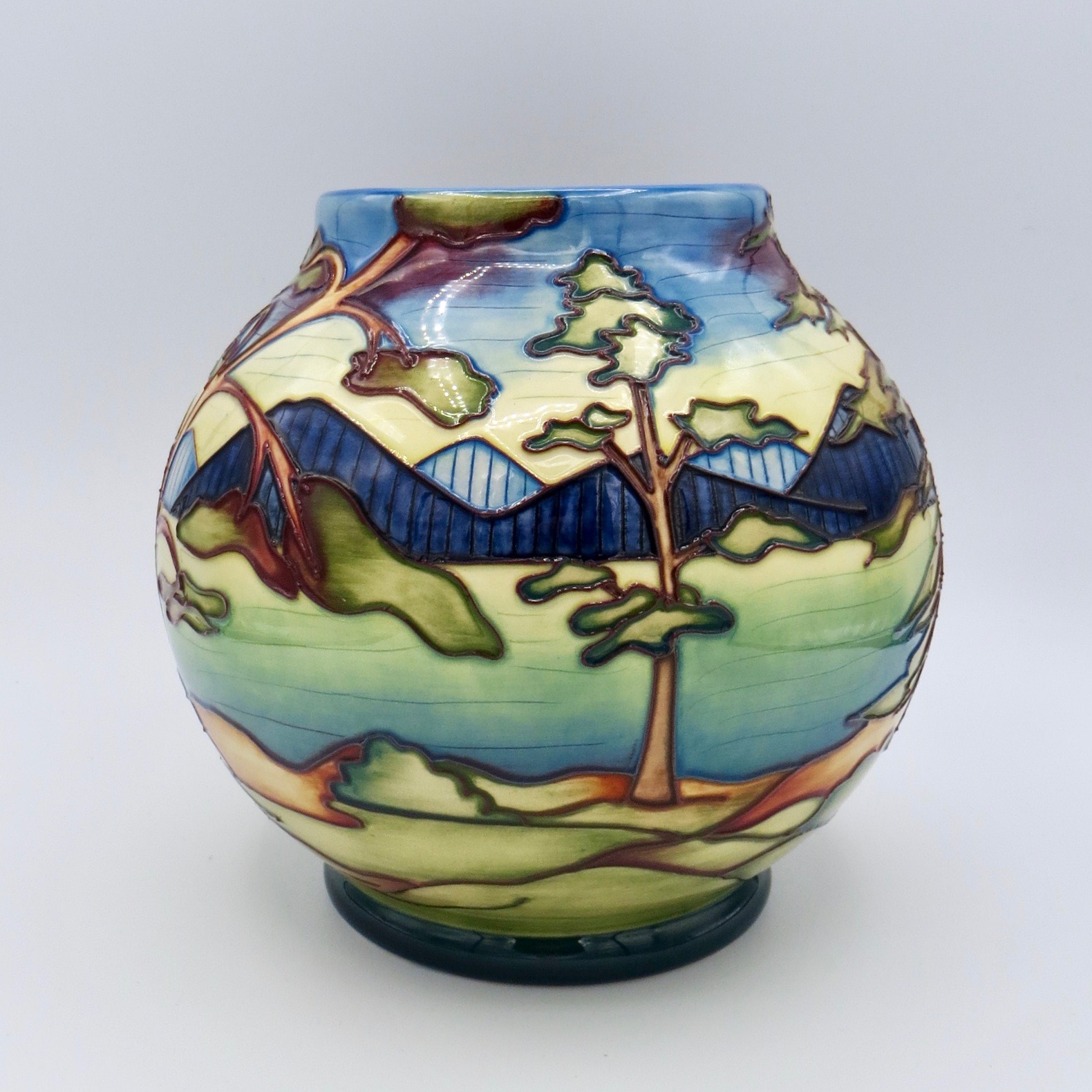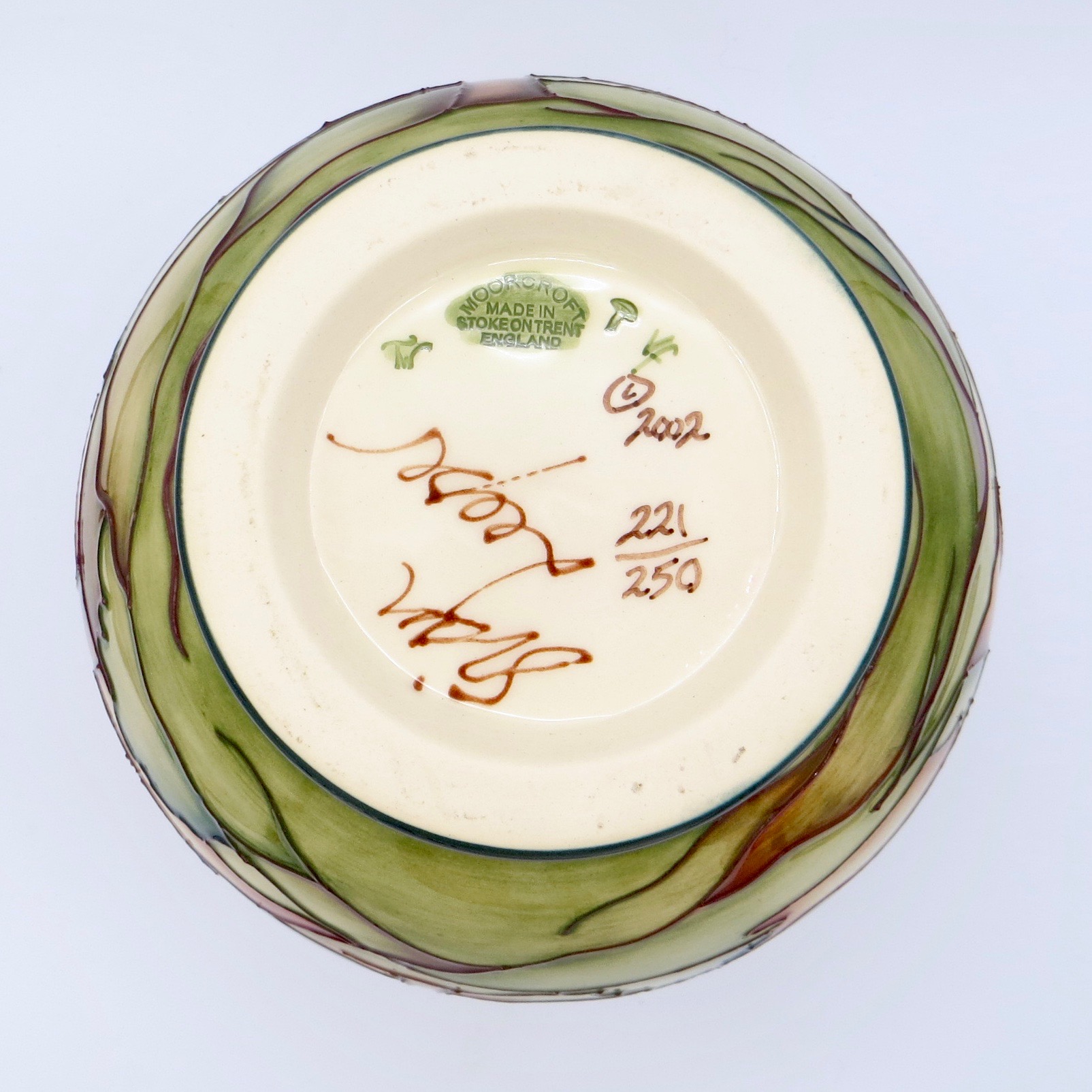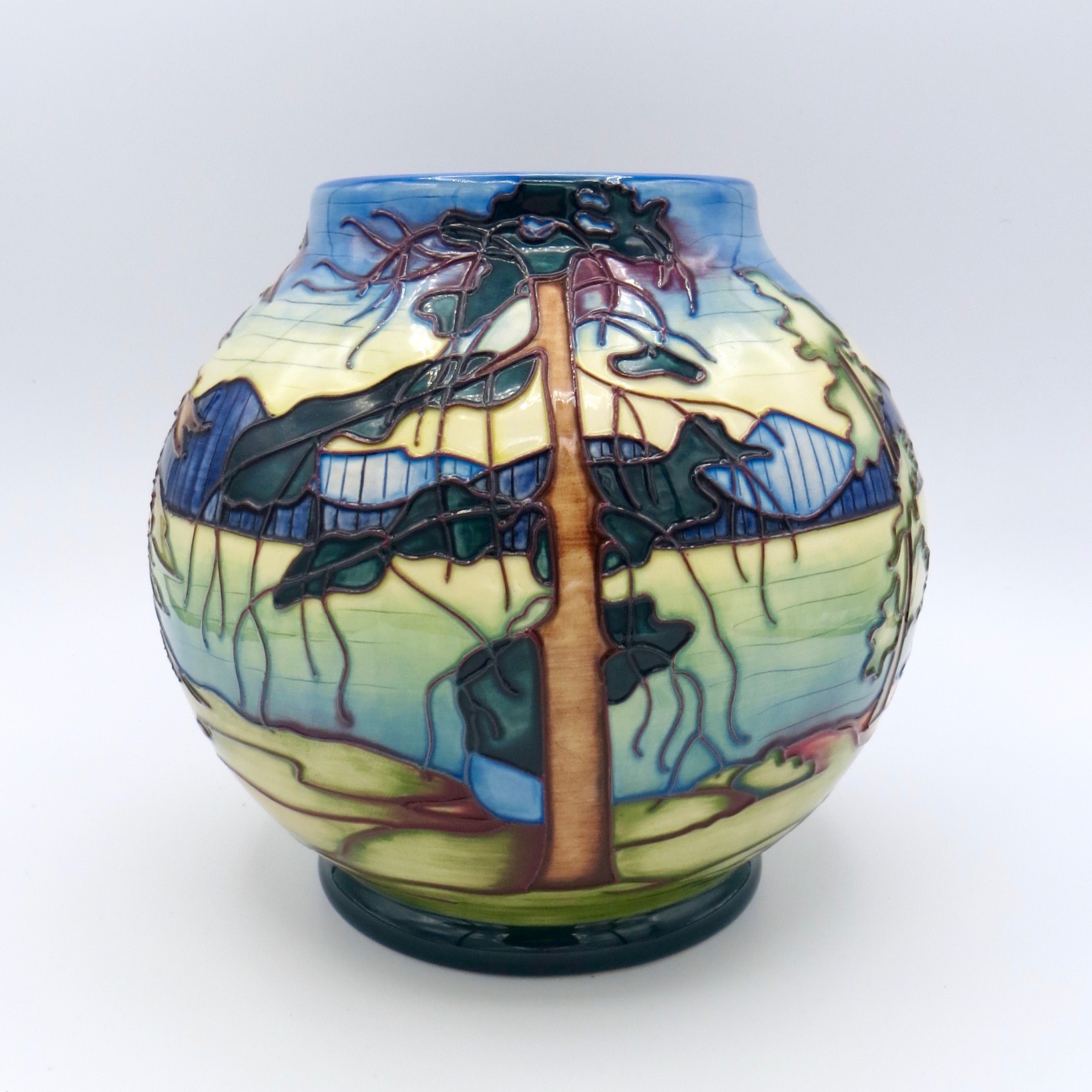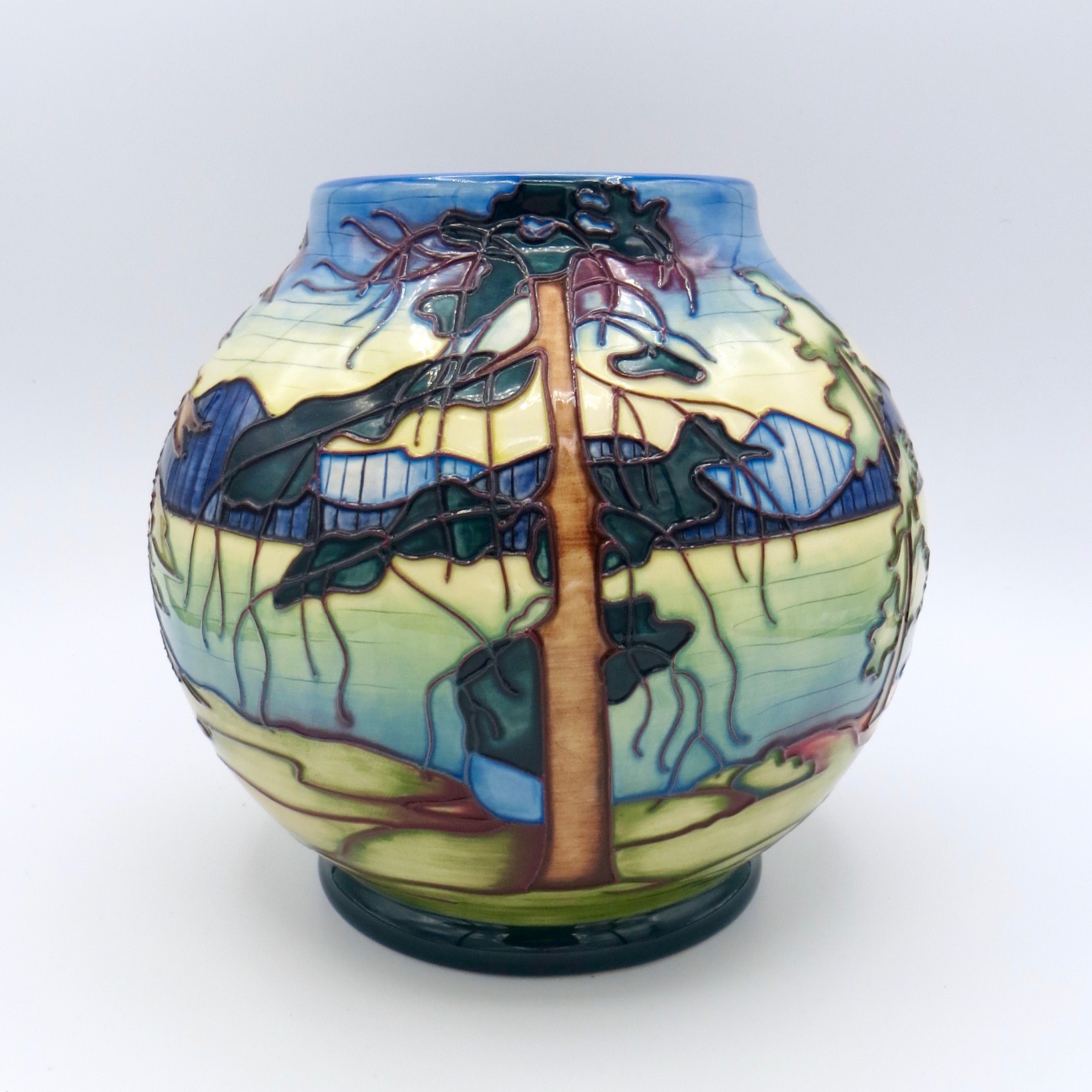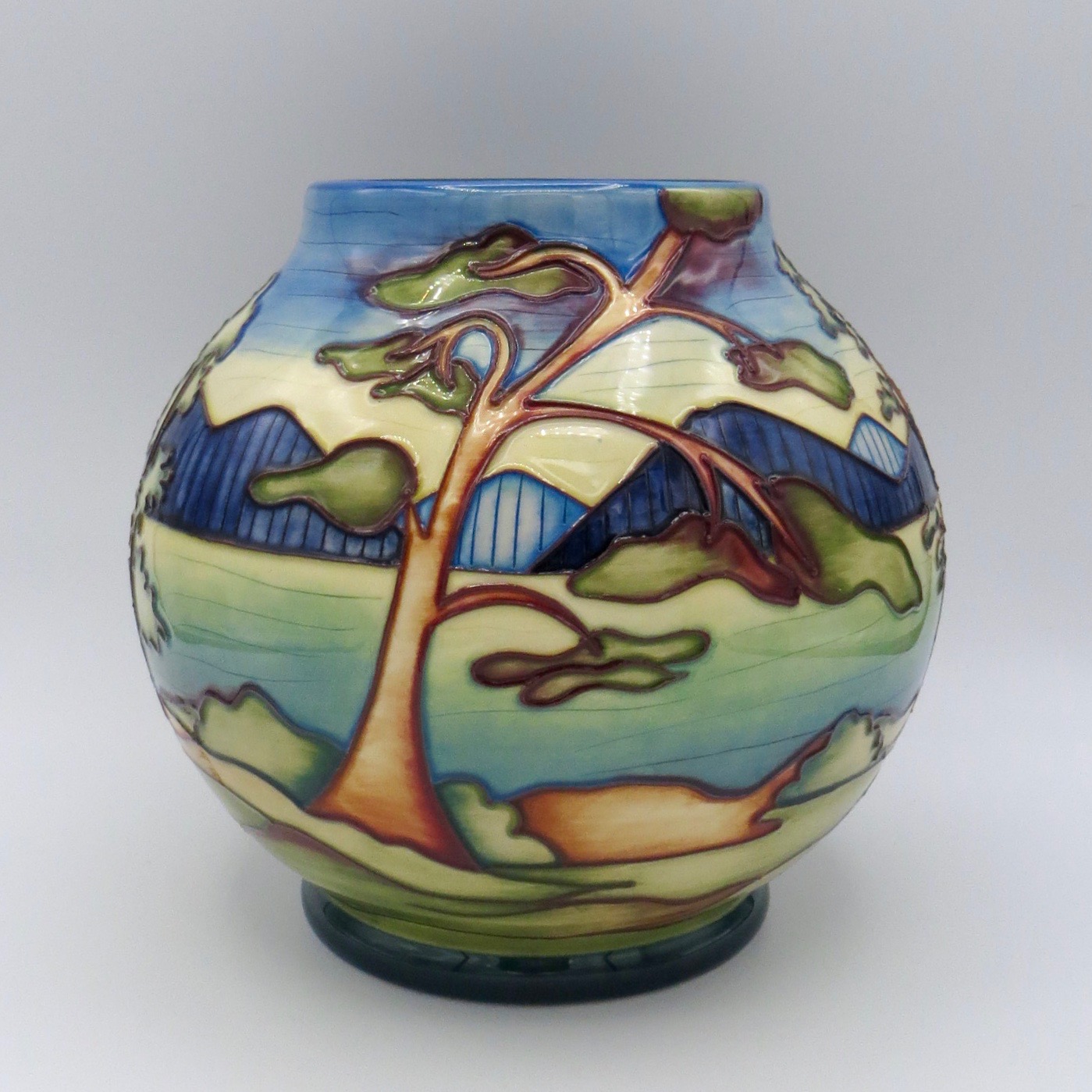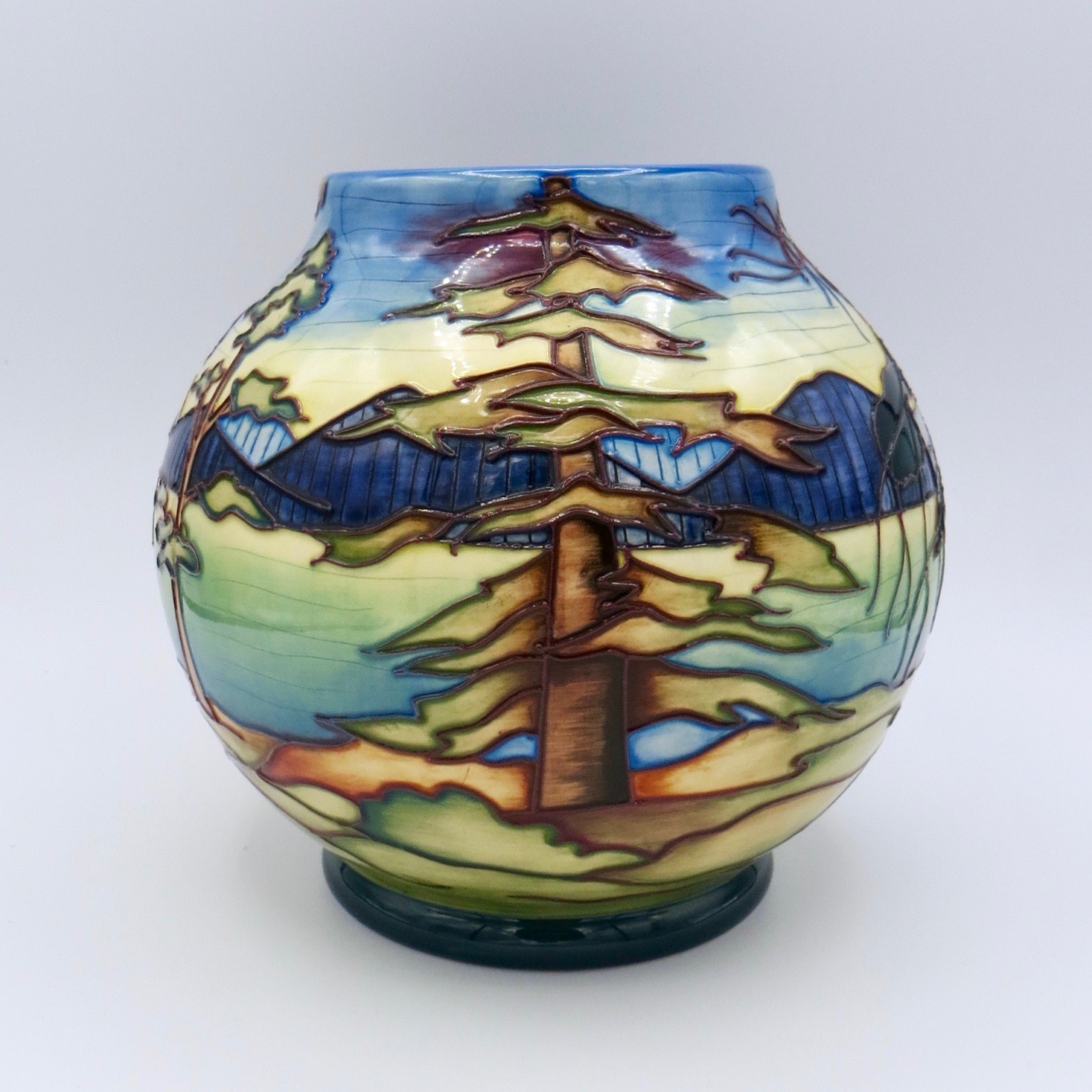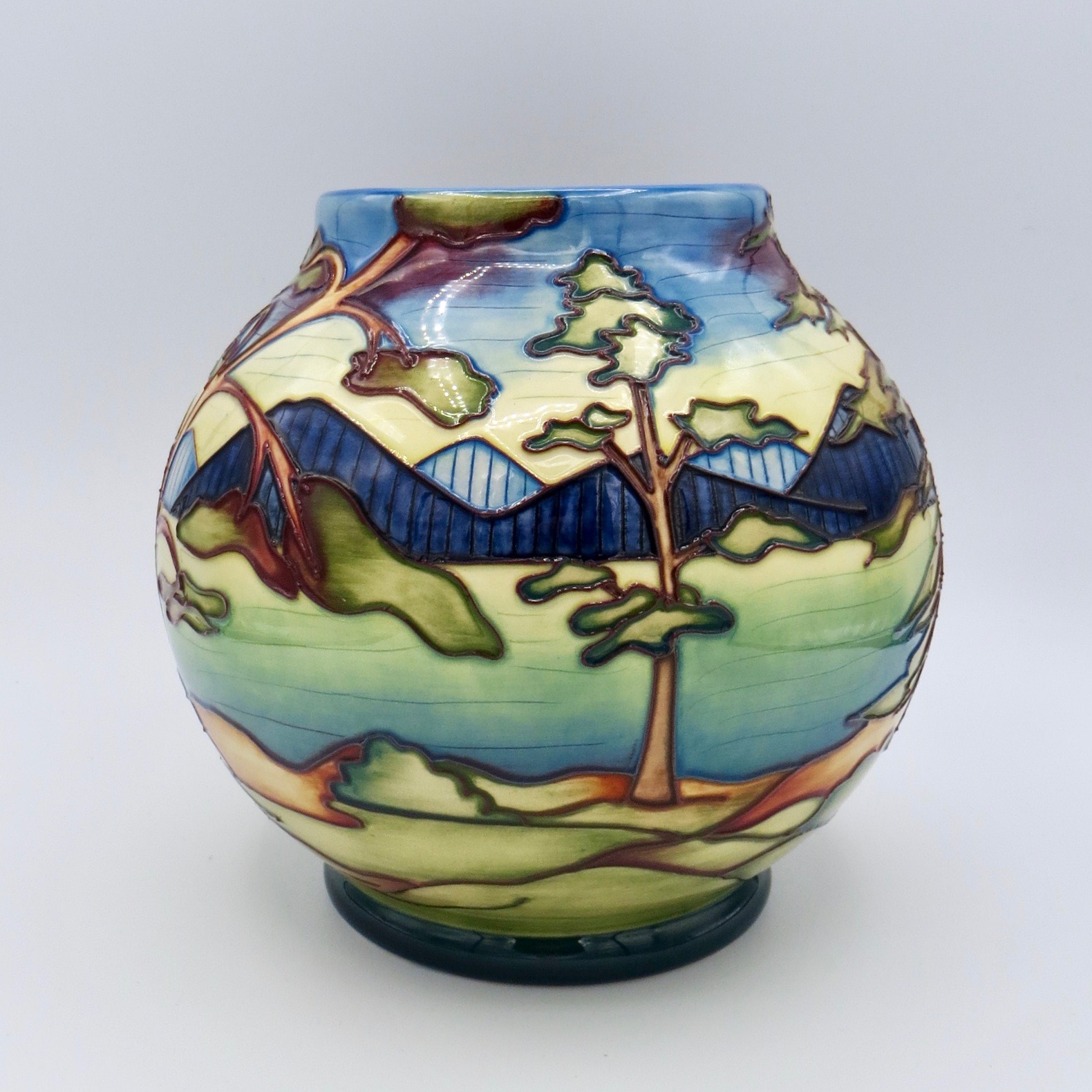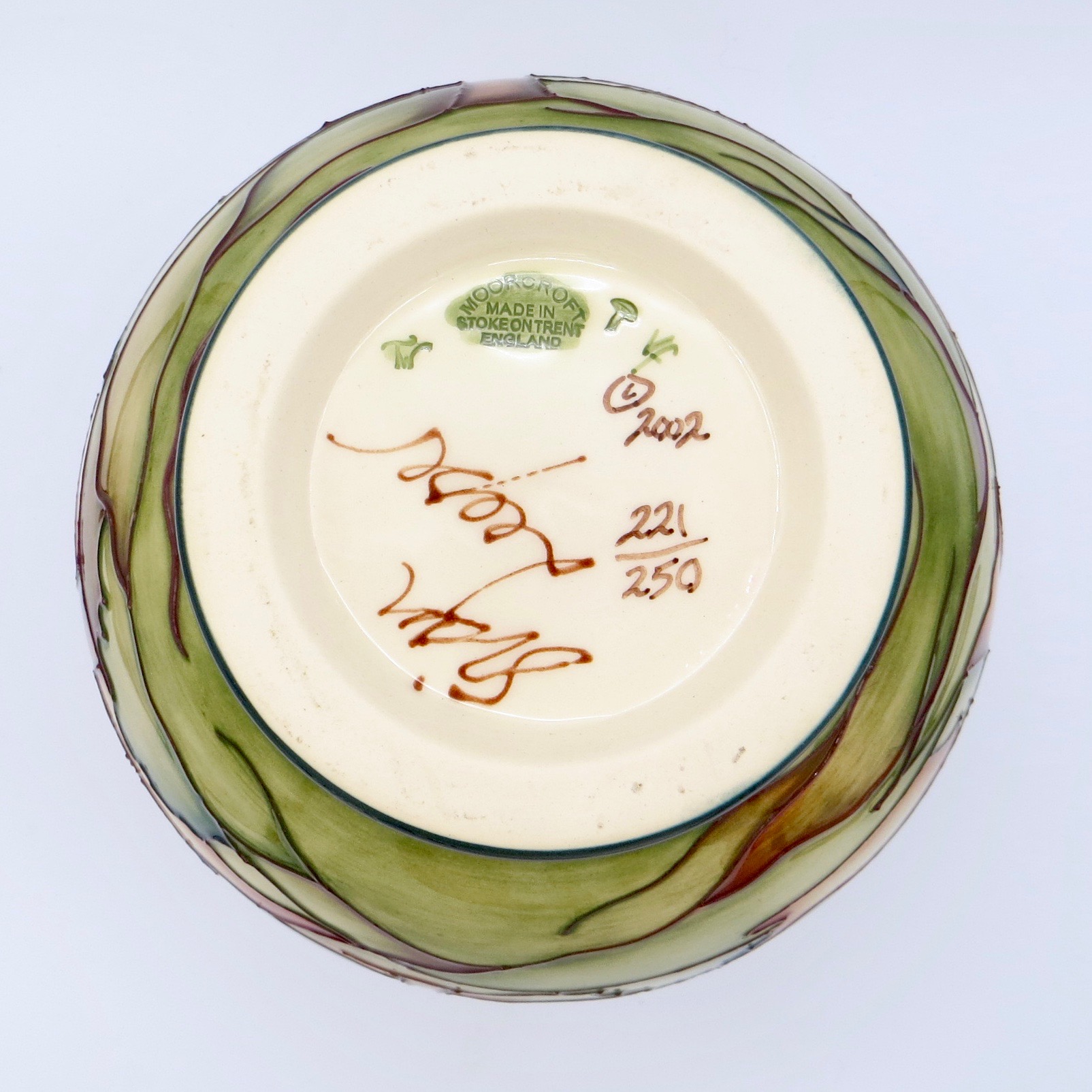 Age: 2002
Size: 7" x 7", approximately; 3.5" wide at the mouth of the vase.
During the late 1990s/early 2000s, the English pottery firm Moorcroft produced a limited range of designs inspired by the Canadian landscape and artistic heritage.  This vase features the Algonquin design, which was based on scenes from Algonquin park in Ontario as interpreted by the Group of Seven.  The pattern features different trees set in the foreground against a backdrop of crystal clear water and distant mountains.  
This is quite a rare piece, produced as a limited range of 250.  This is #221/250, and is signed by the artist Sian Leeper.  Dated 2002.
This product is eligible for pick-up only.  If you would like to have this vase shipped to you, please send us your address and we will quote you on shipping.
Tags: Moorcroft, Pottery, Canadian Pottery, English Pottery 
Ref: 6D2-moorcroft-groupofseven