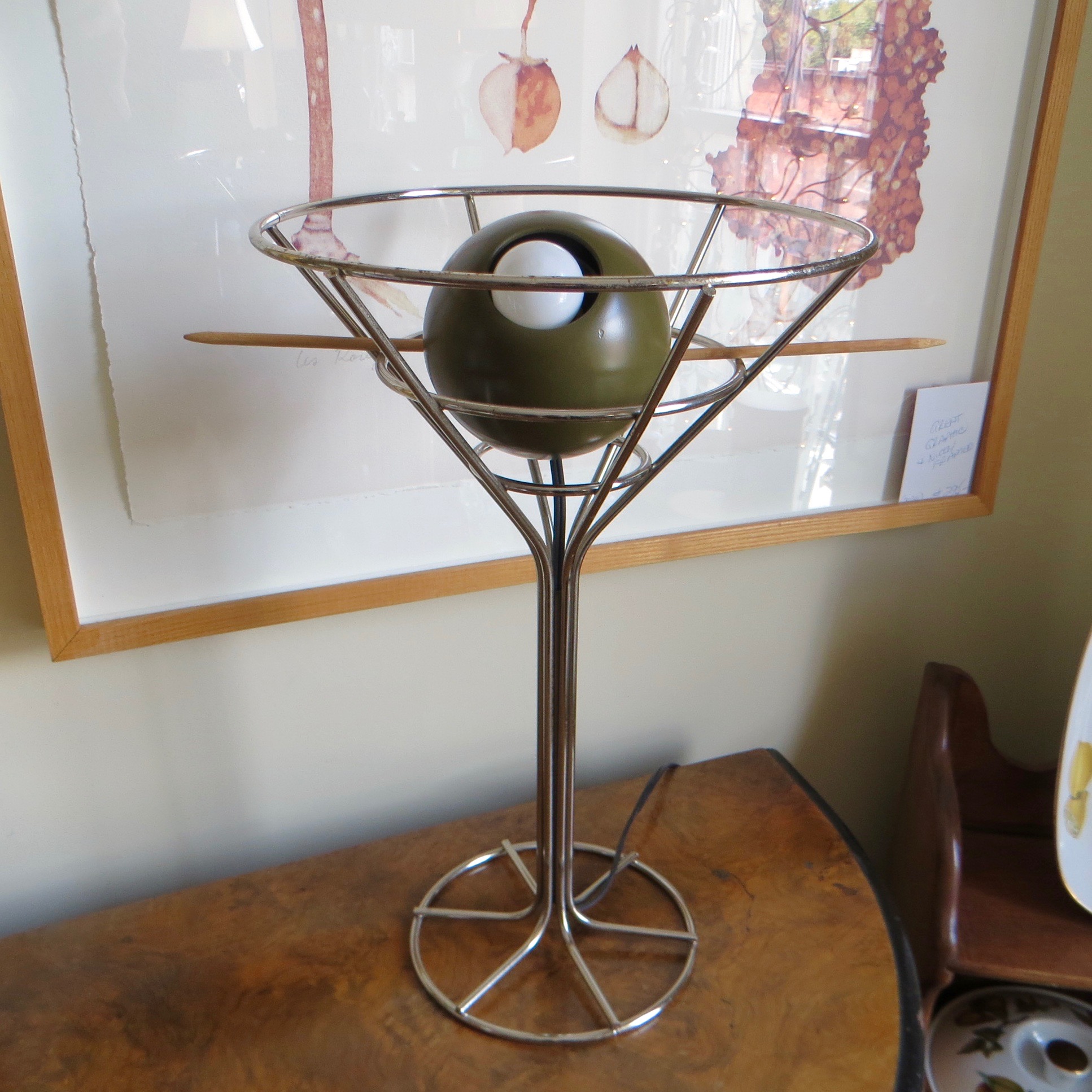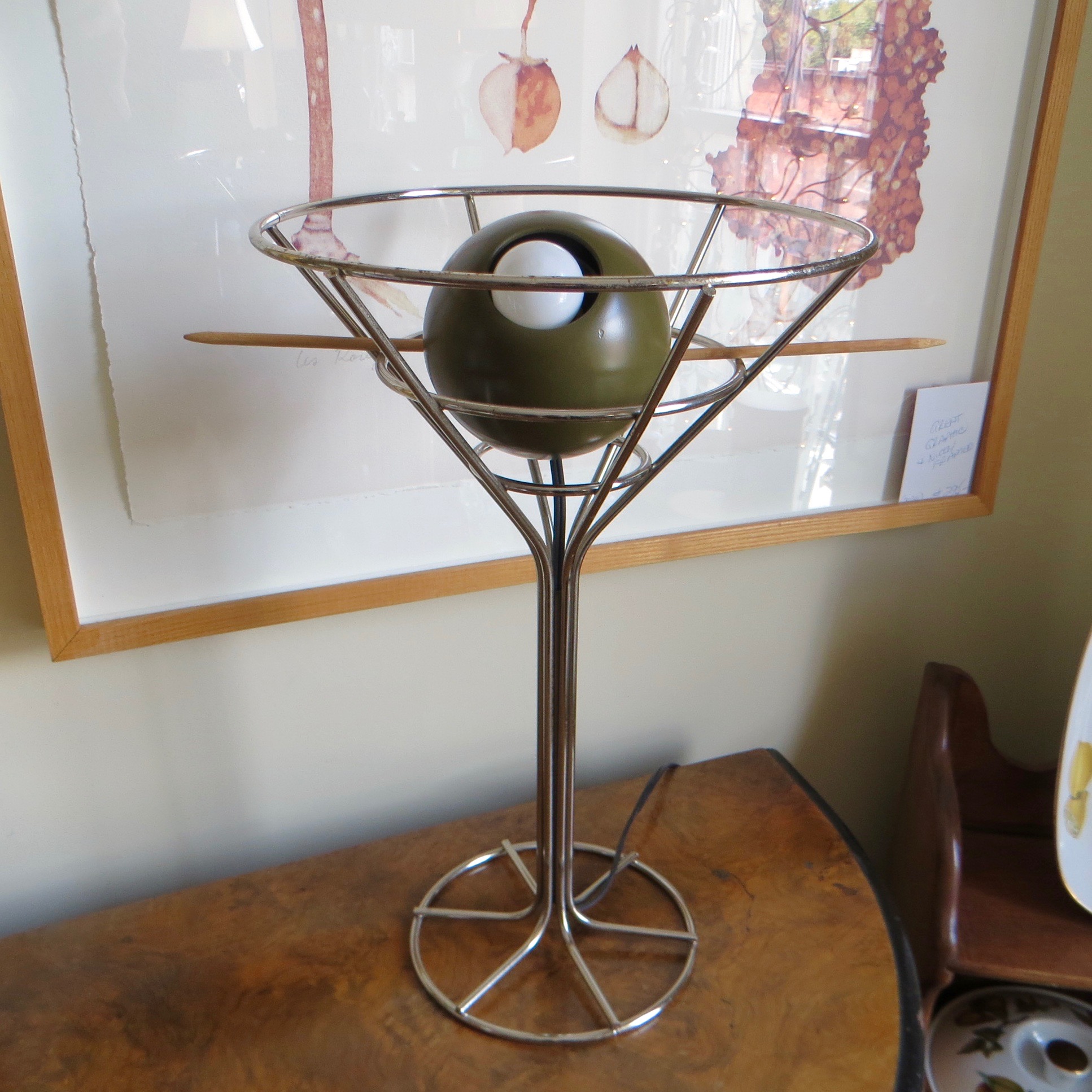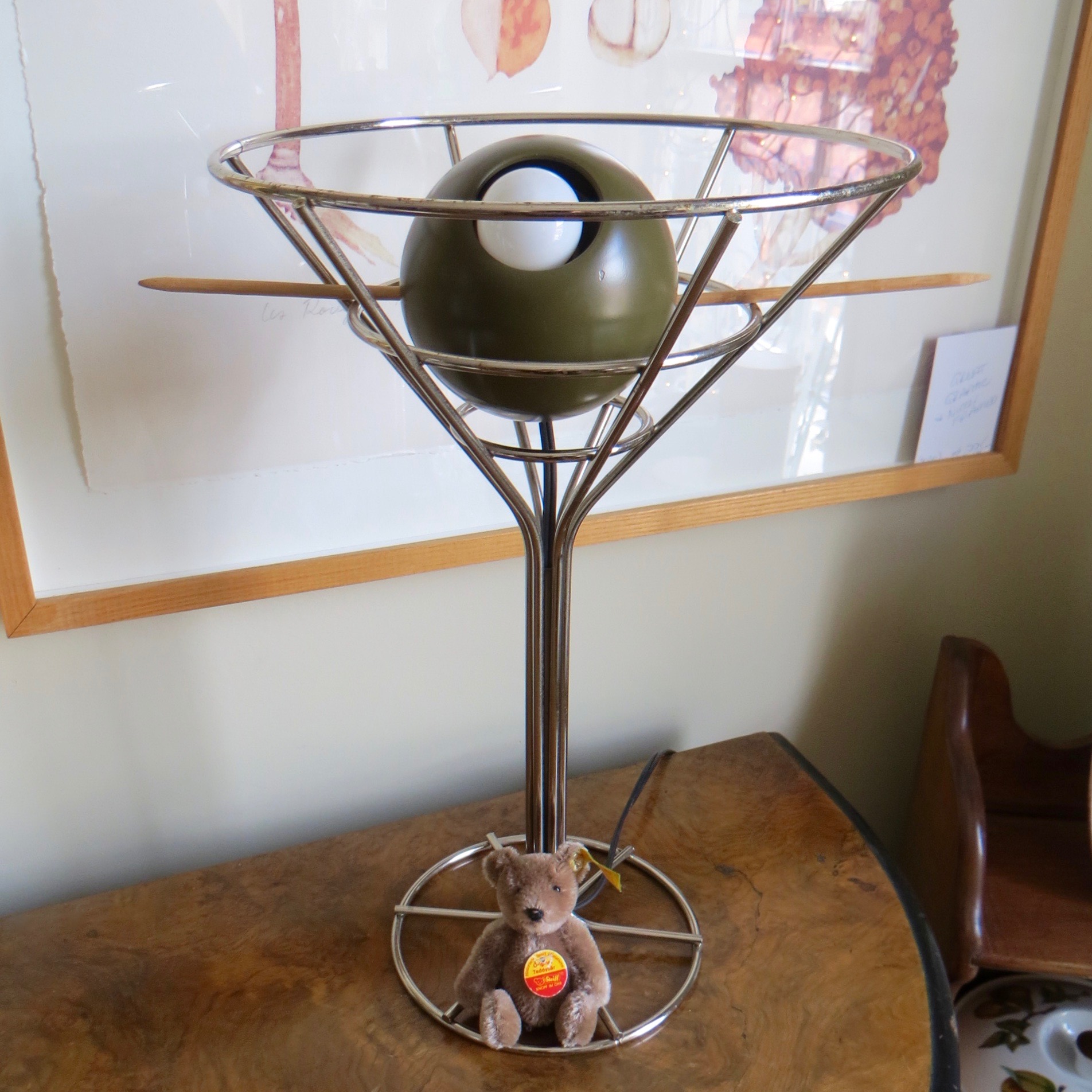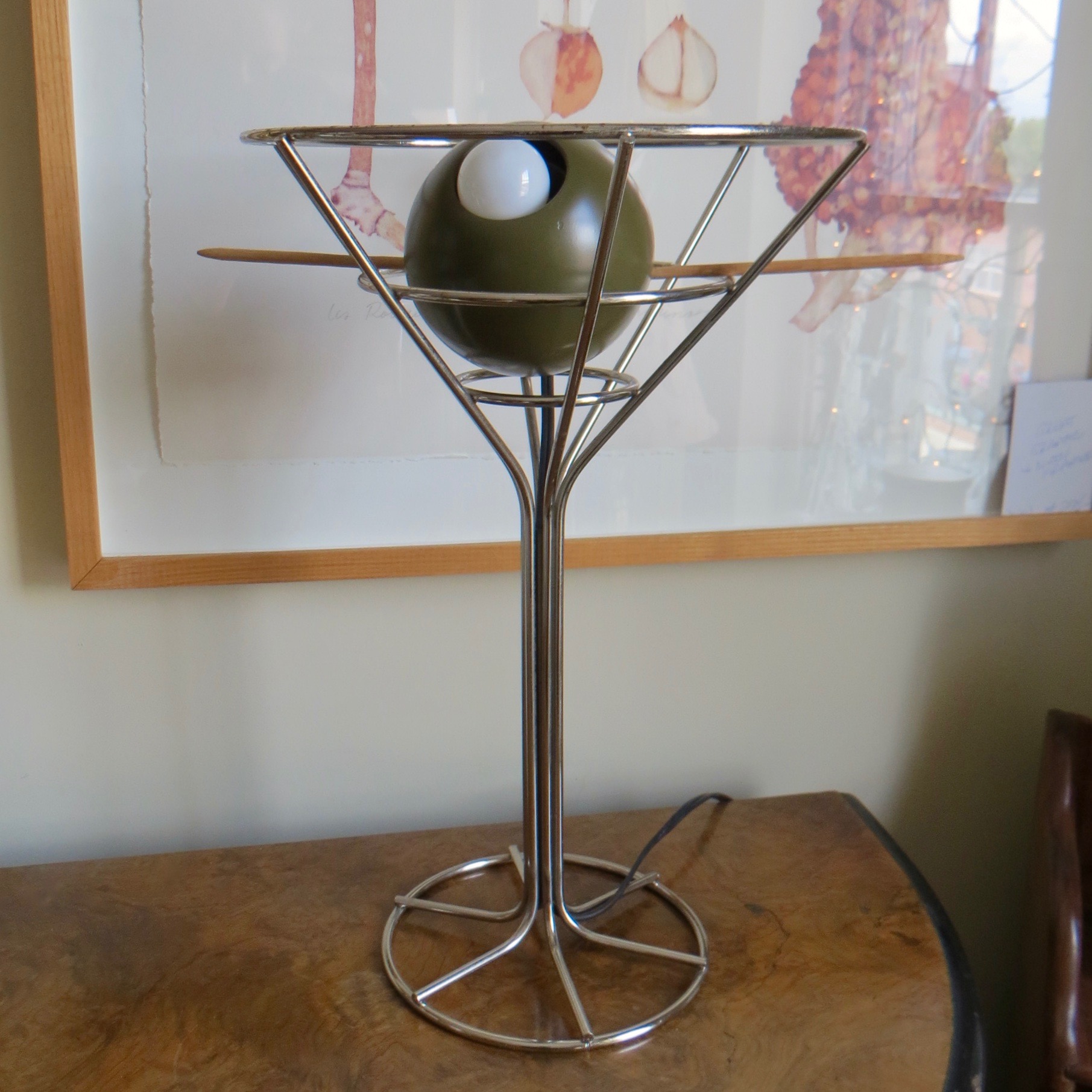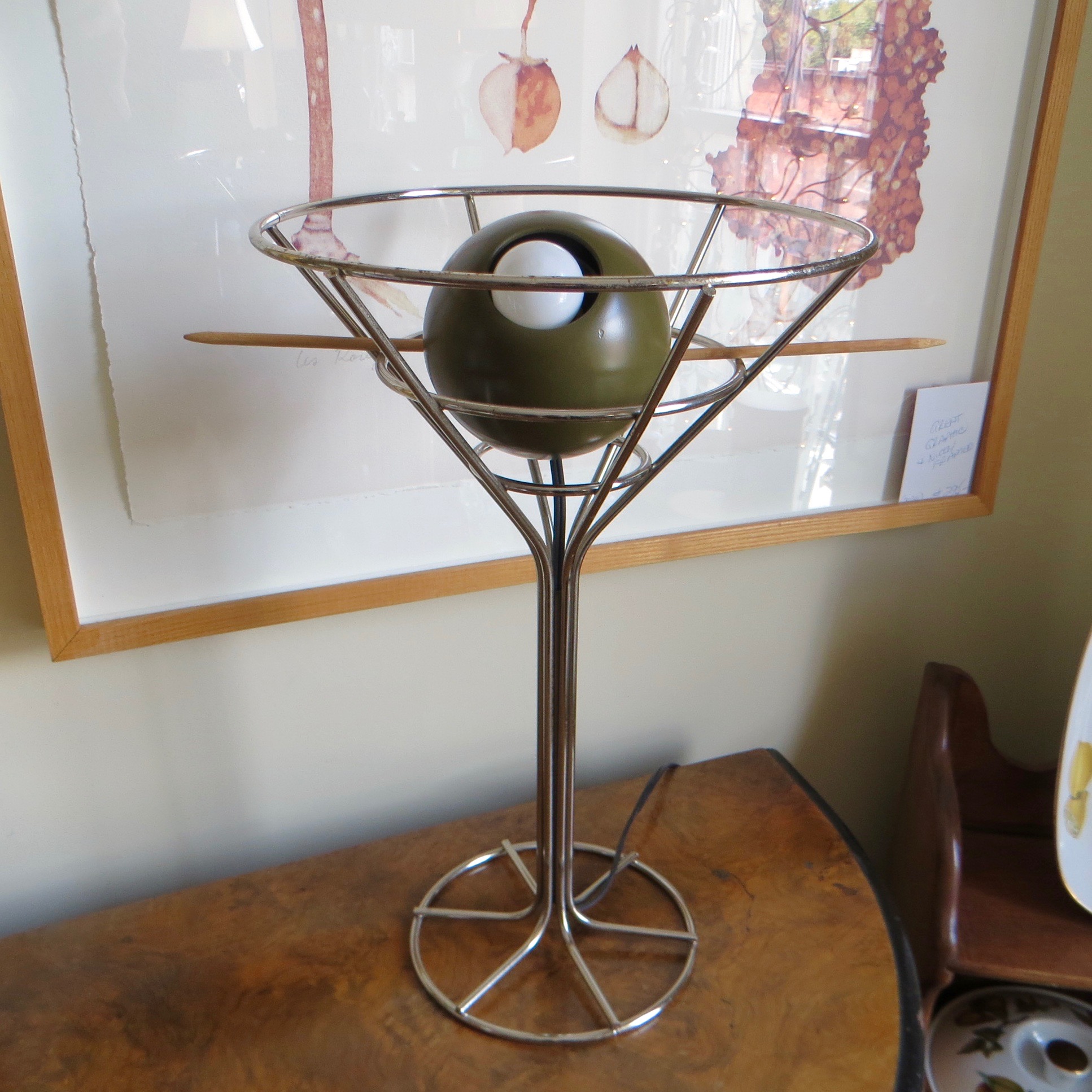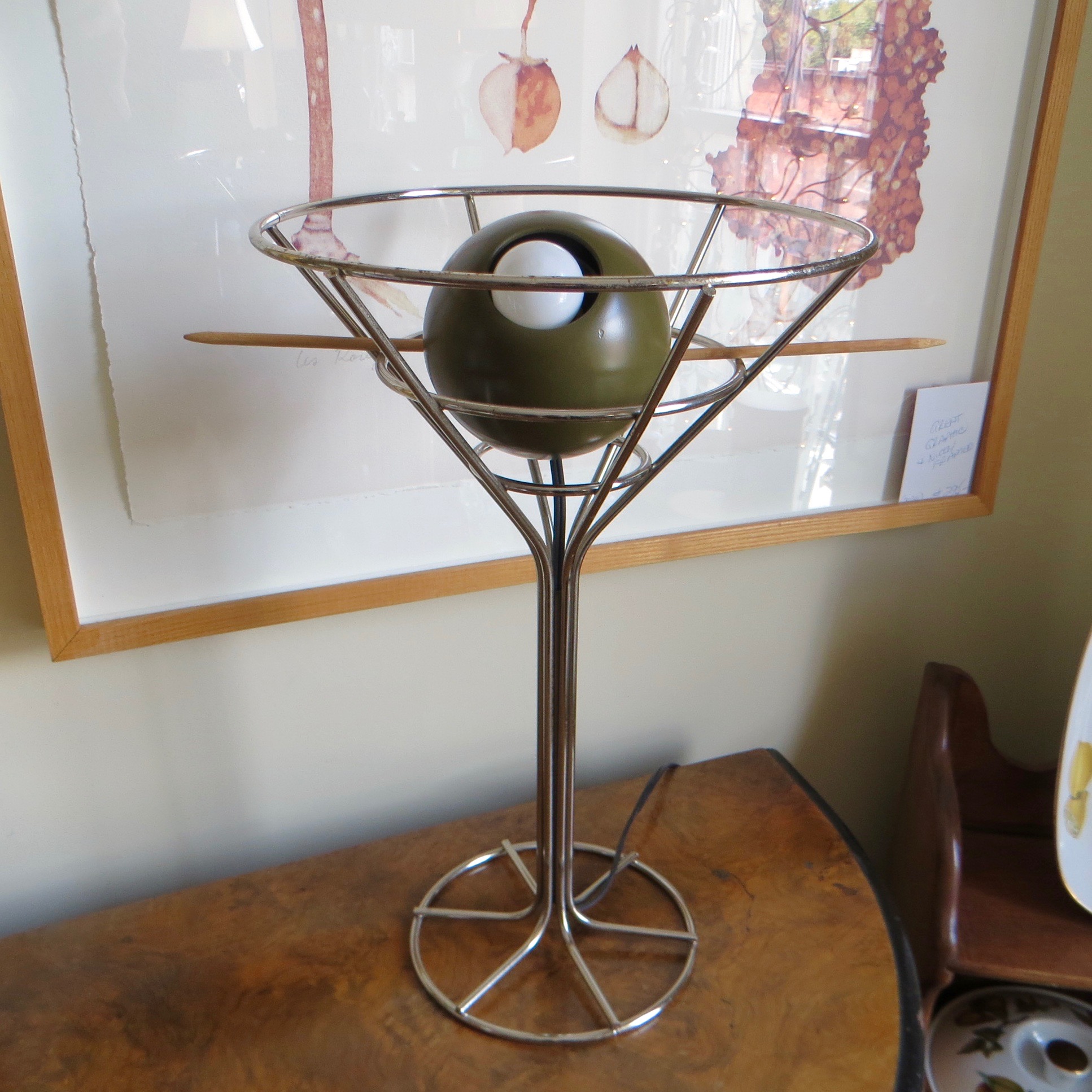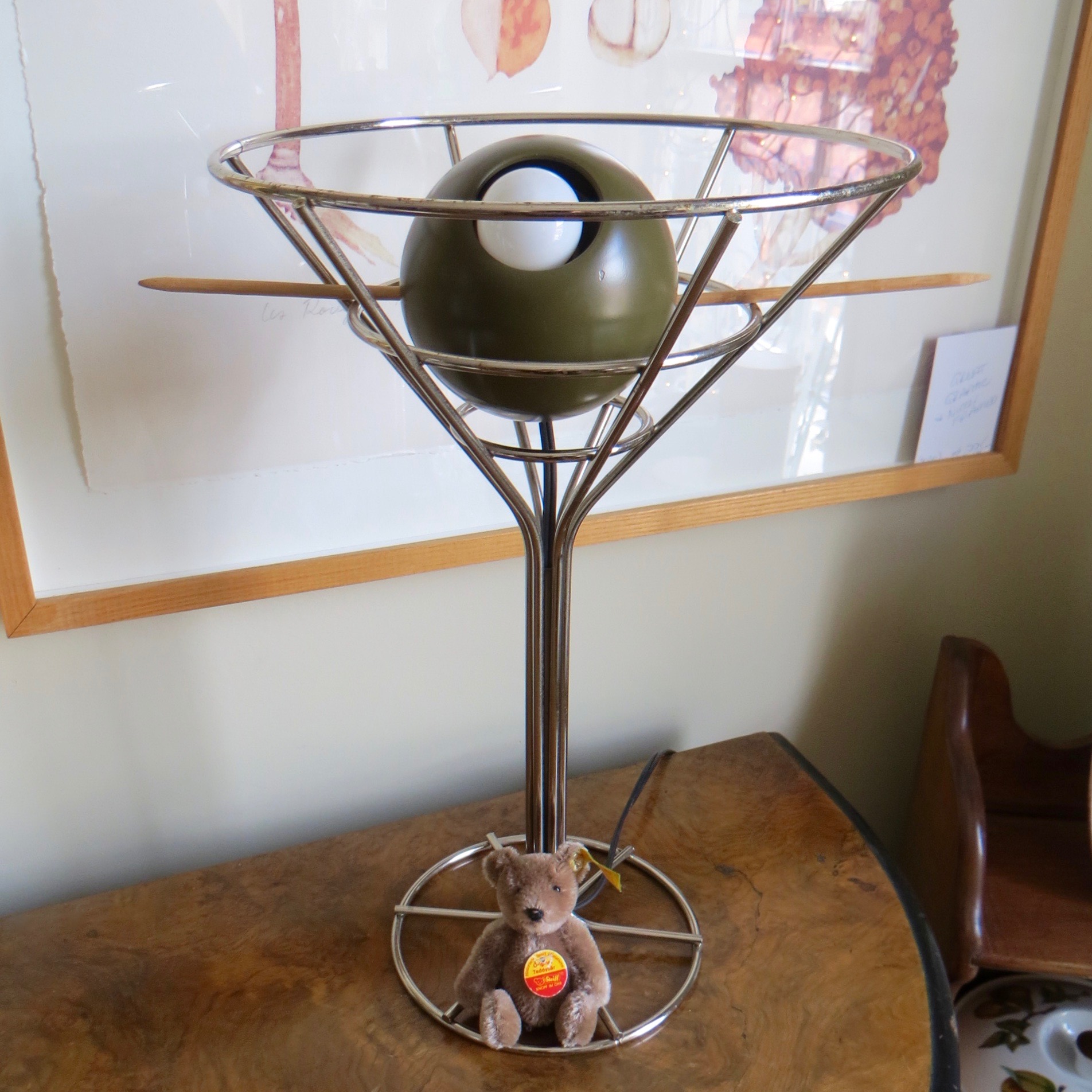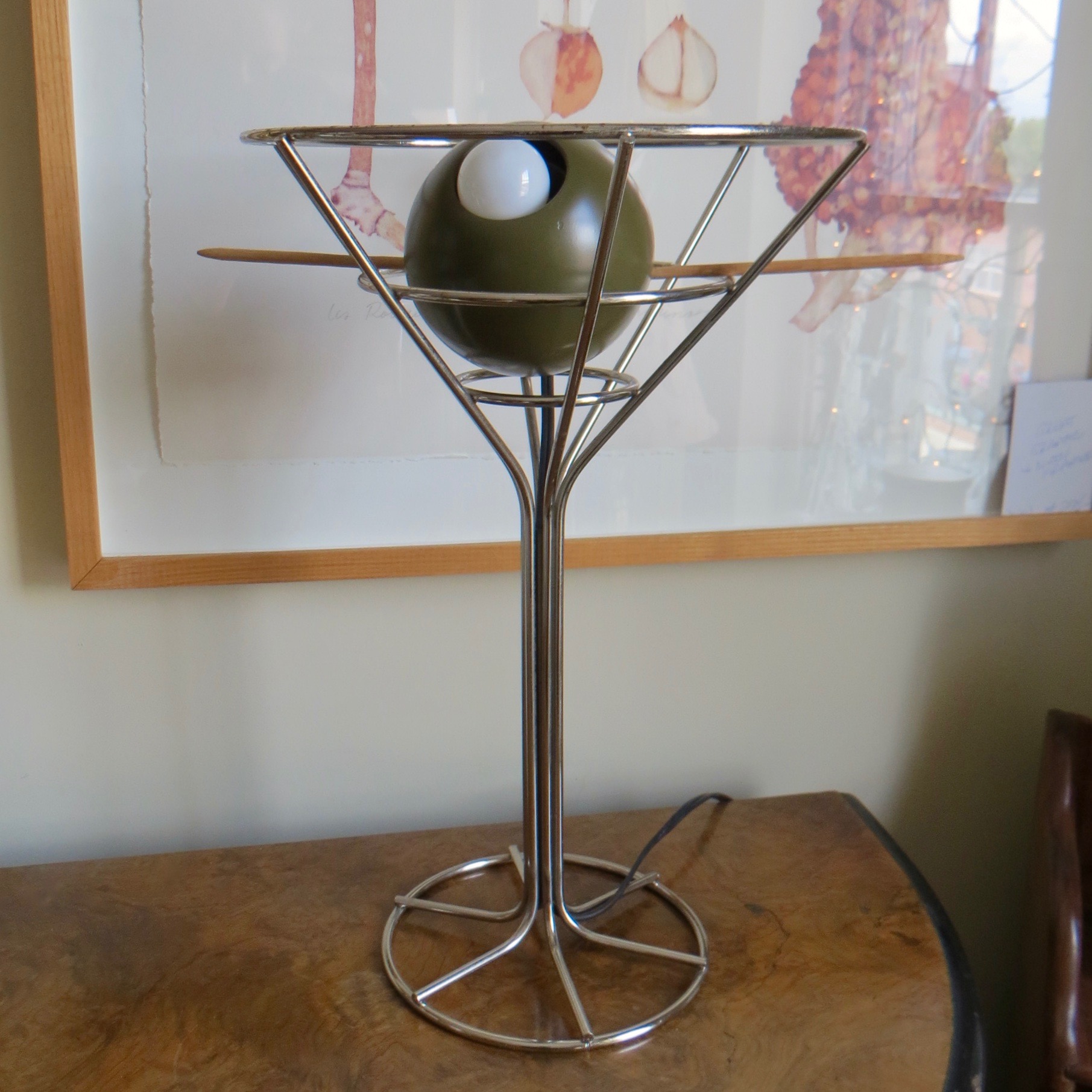 Size: 14 3/4" tall x 9.5" diameter at the top.
Designer martini lamp. The metal frame is made to ressemble a martini glass, with a wooden skewer running through the green "olive". There is a small white lightbulb in the centre of the olive. Please note that this lamp, while in working condition, casts little light, and is more of a decorative piece.
Local pick-up only.  Please contact us if you need to have this item shipped to you.  
Tags: Lamp
Ref: 5D47-martini-lamp