Marion Godart Resin Bracelet
Marion Godart Resin Bracelet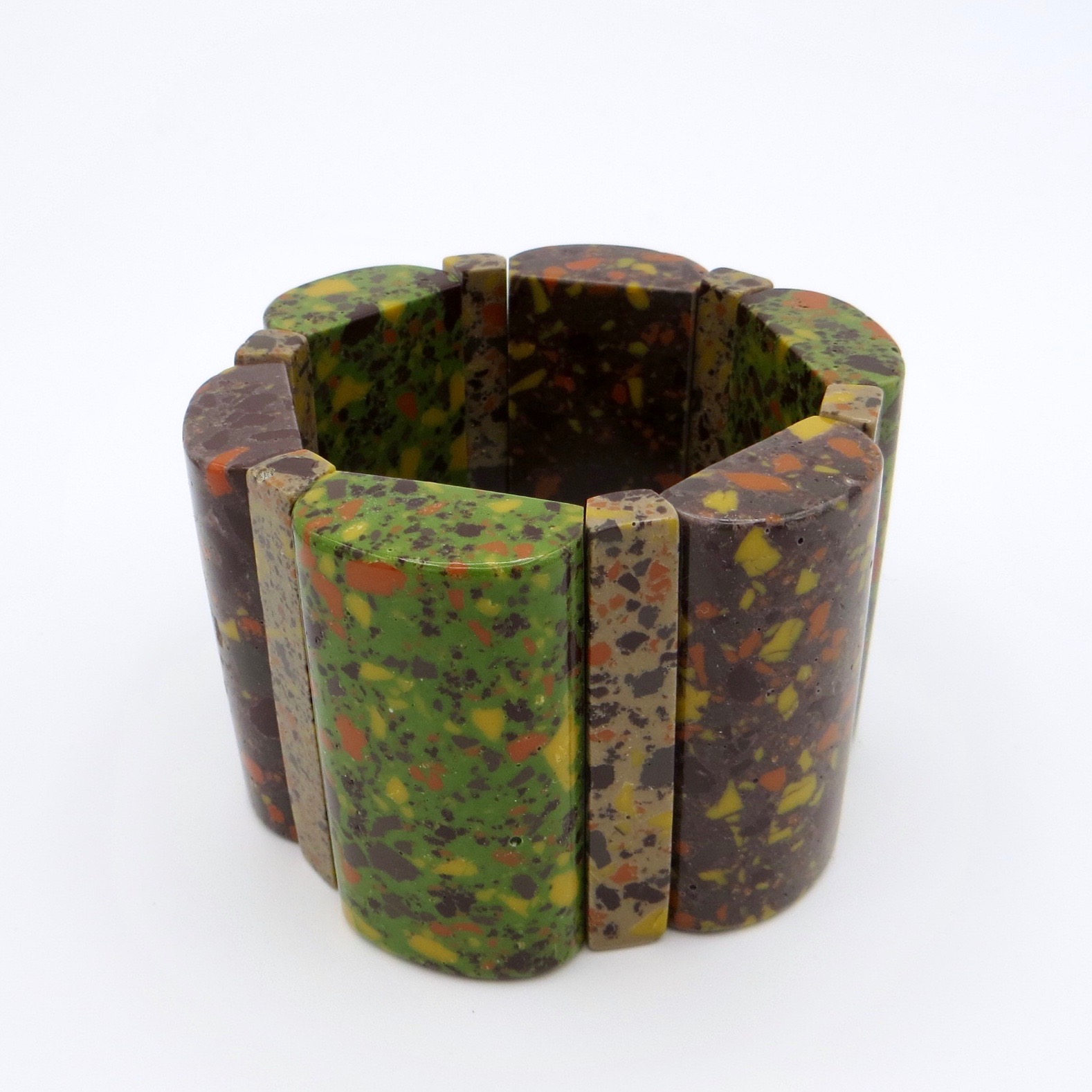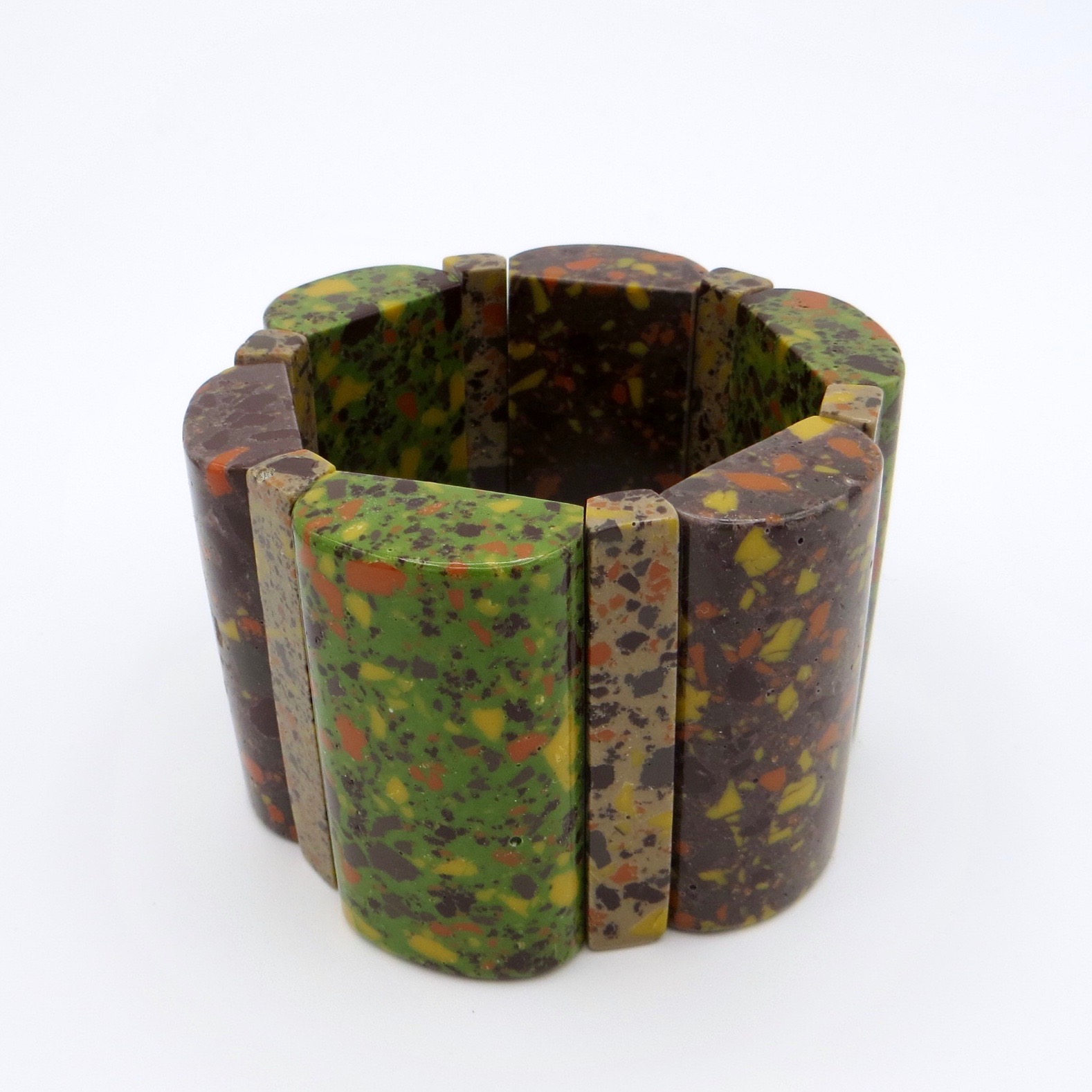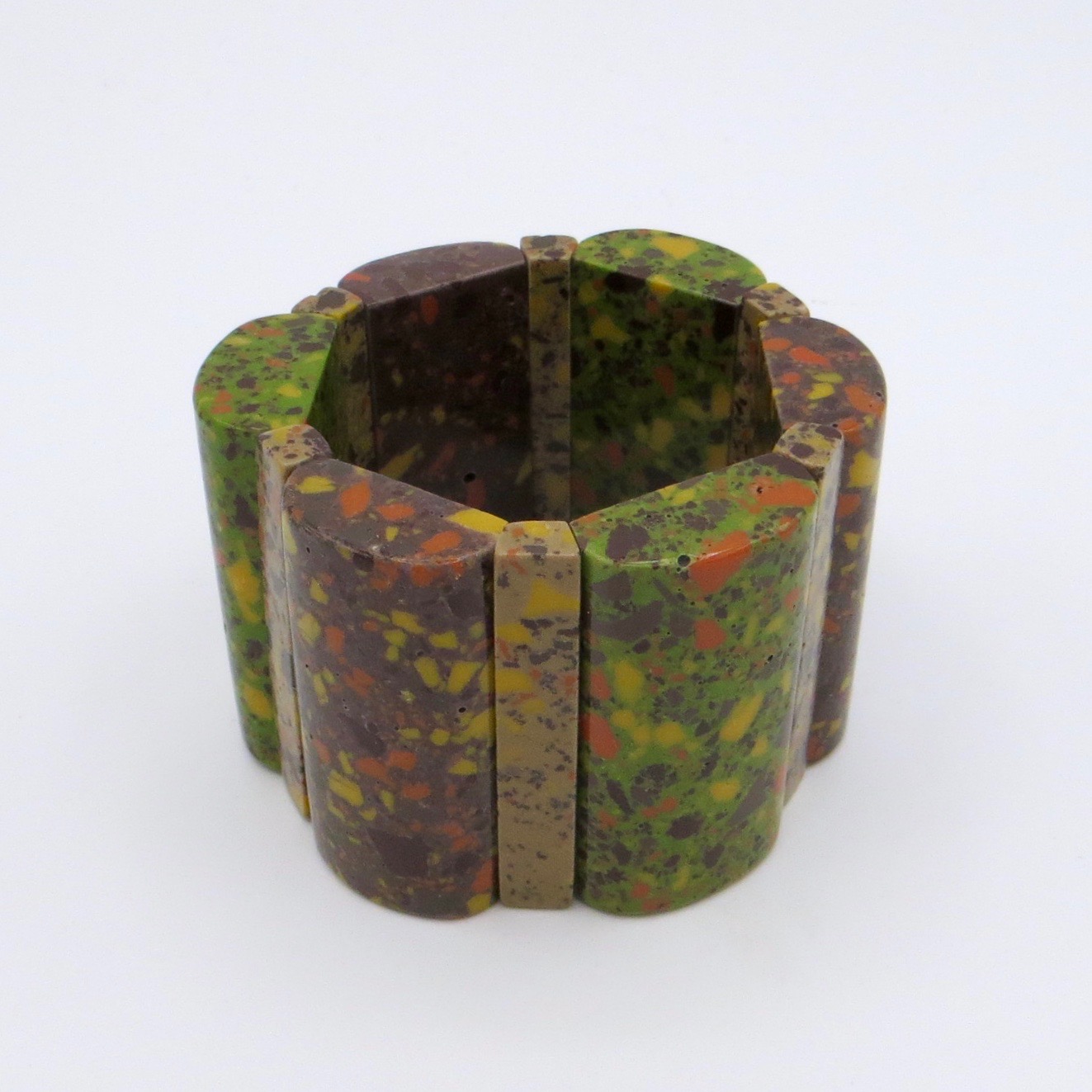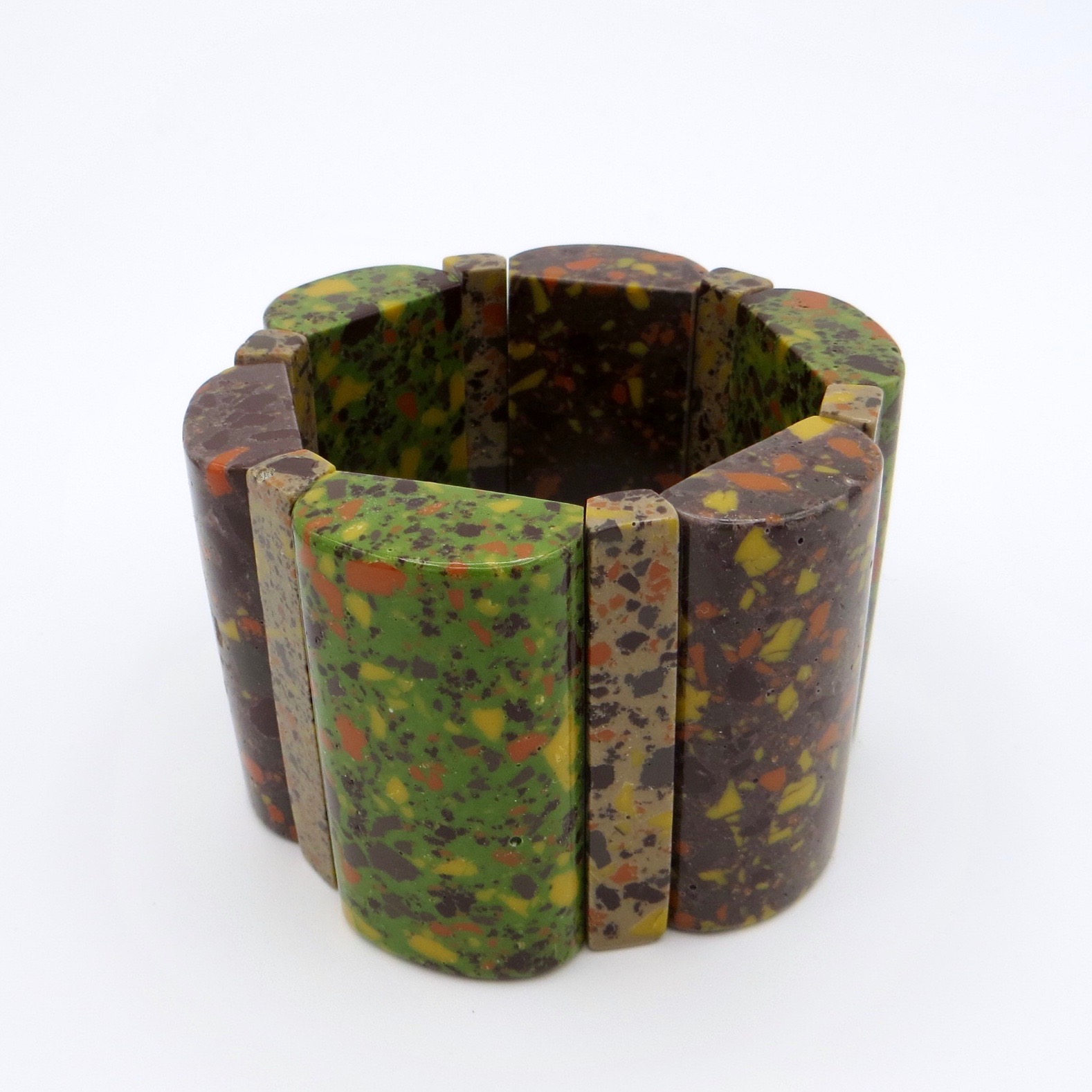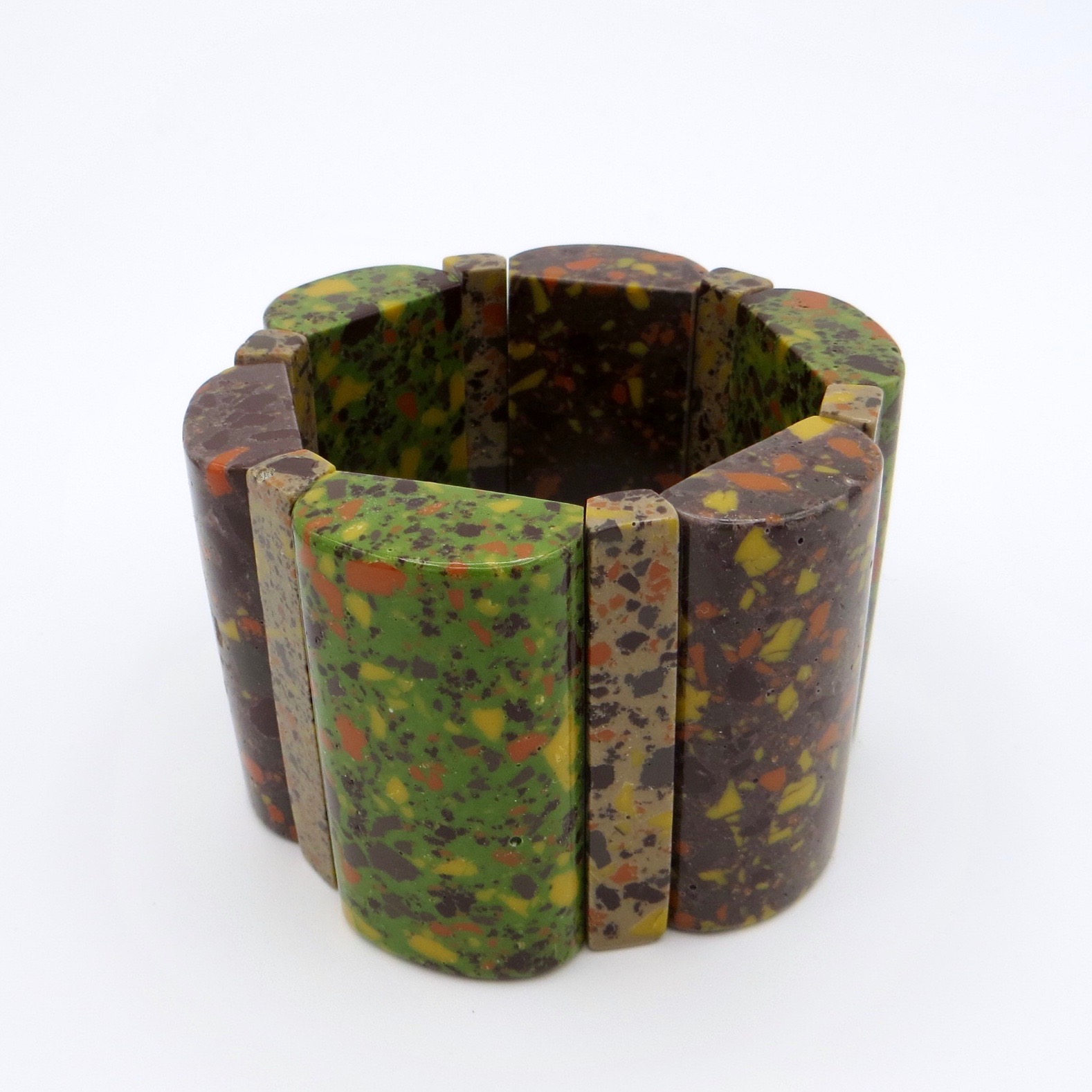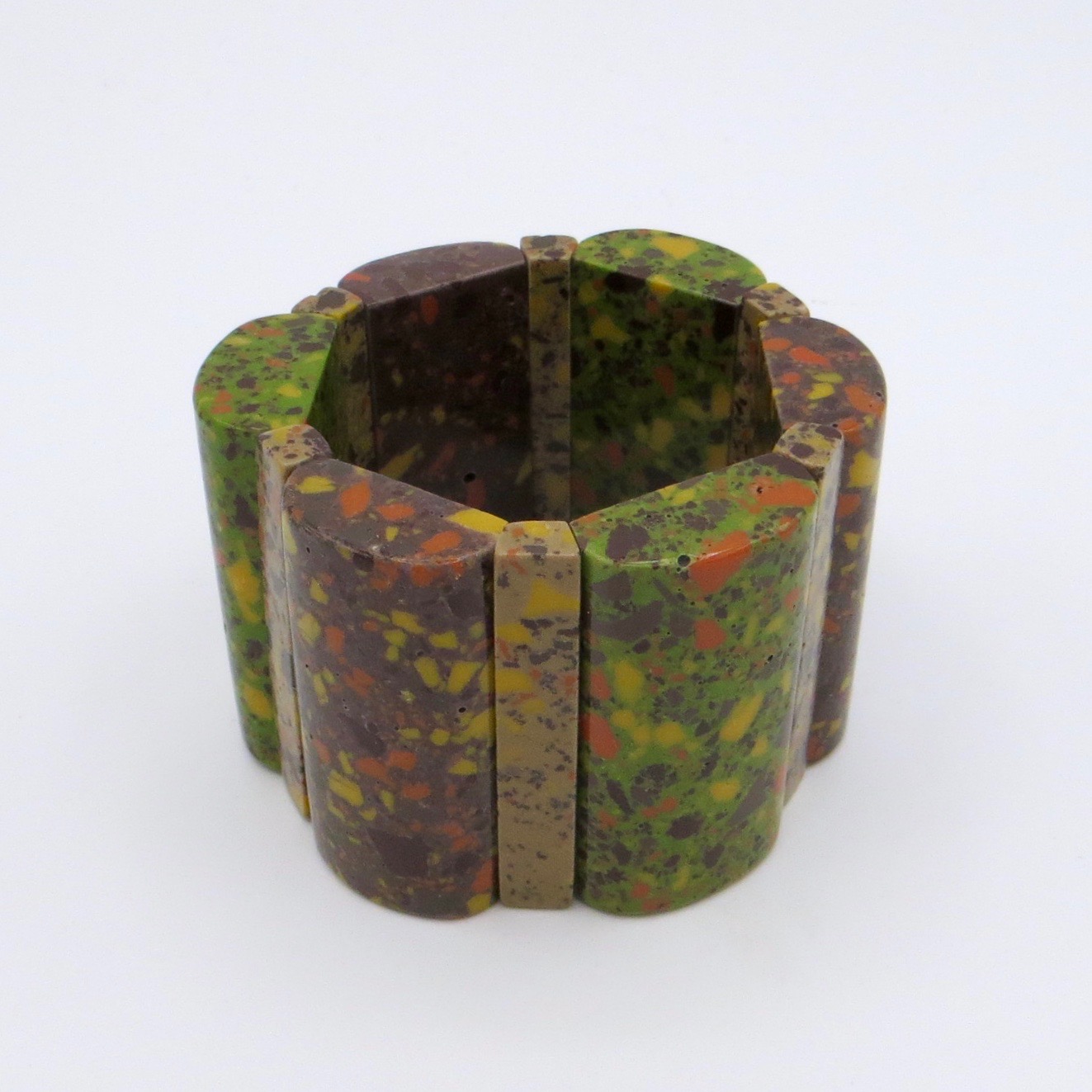 Size: 2" tall x 3" diameter. Elasticated cord.
Marion Godart green/spattered resin bracelet.
Marion Godart is a well-known Parisian designer who has been producing quality costume jewellery since 1988.  The brand was started by two sisters, and named after one of them.  The sisters' love of Art Deco and Art Nouveau design is reflected in the pieces they create.
Tags: Resin
Ref: KC-8-godart-resin-bracelet