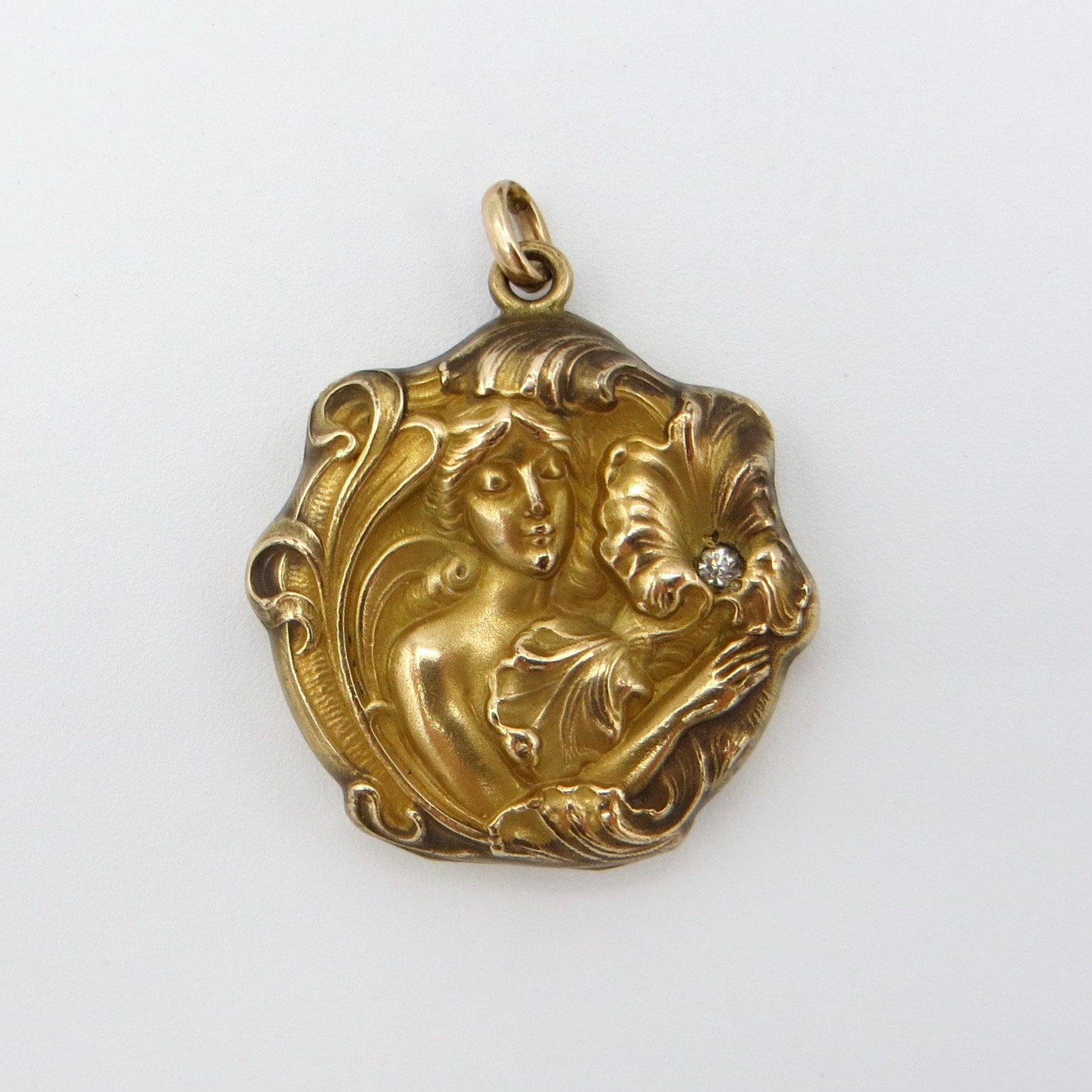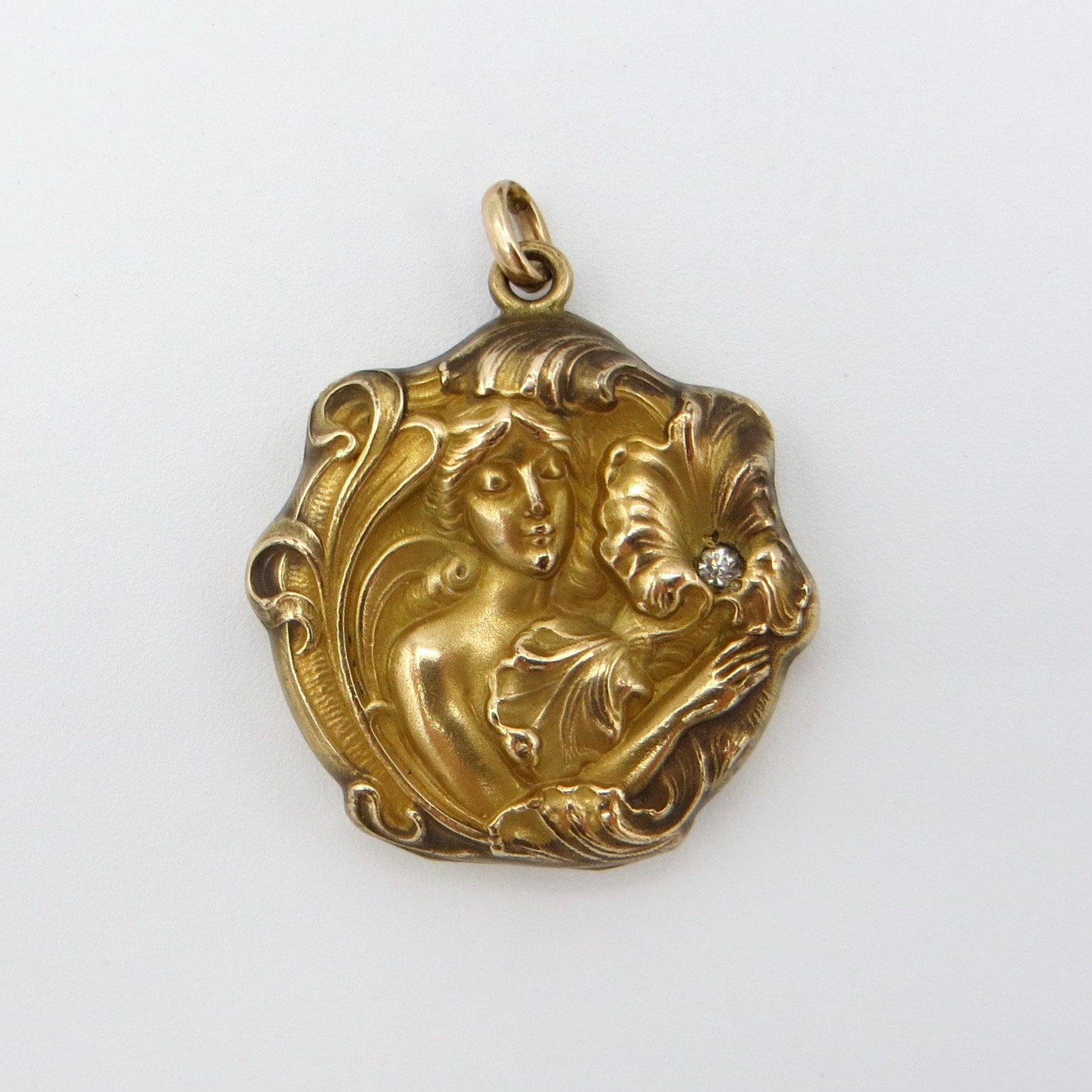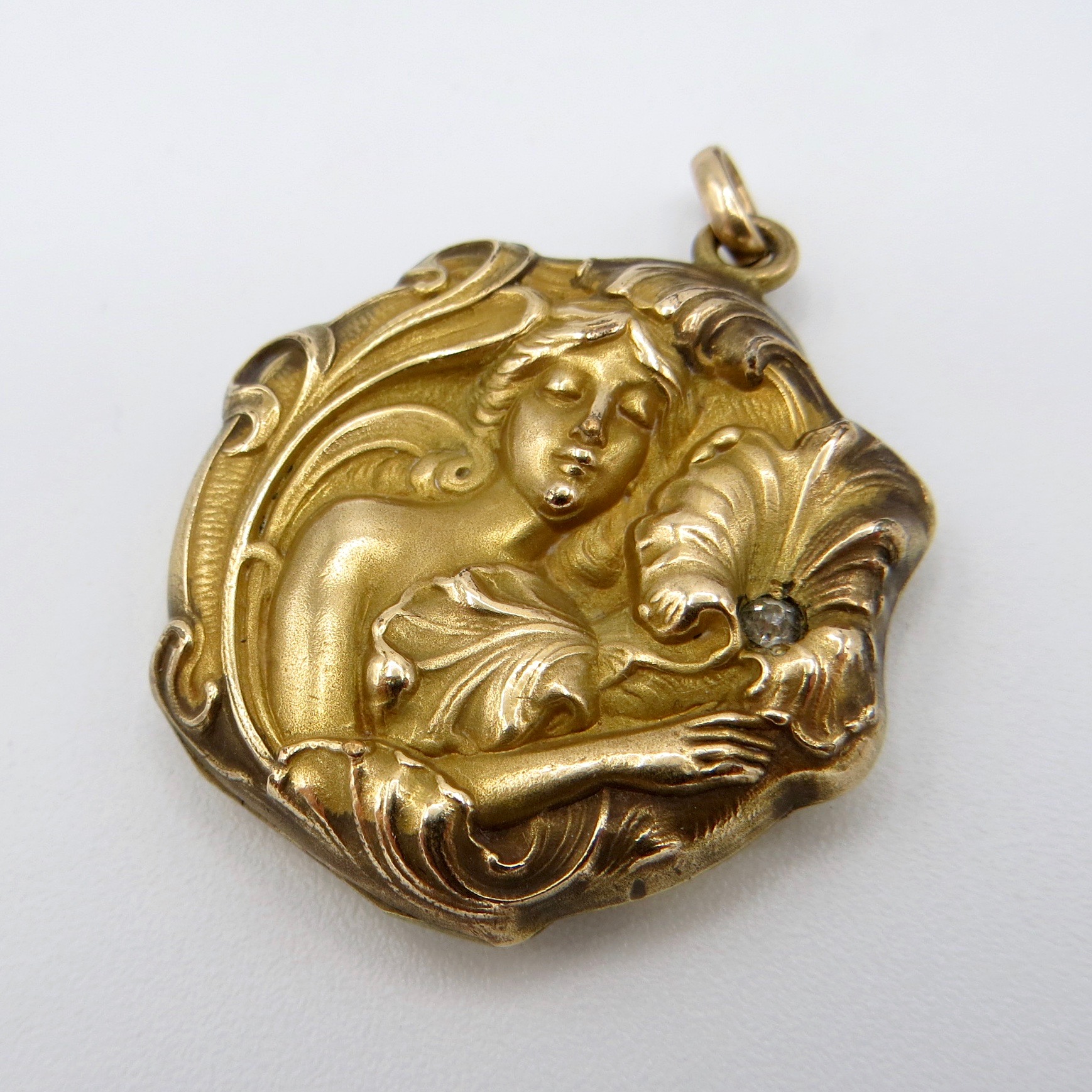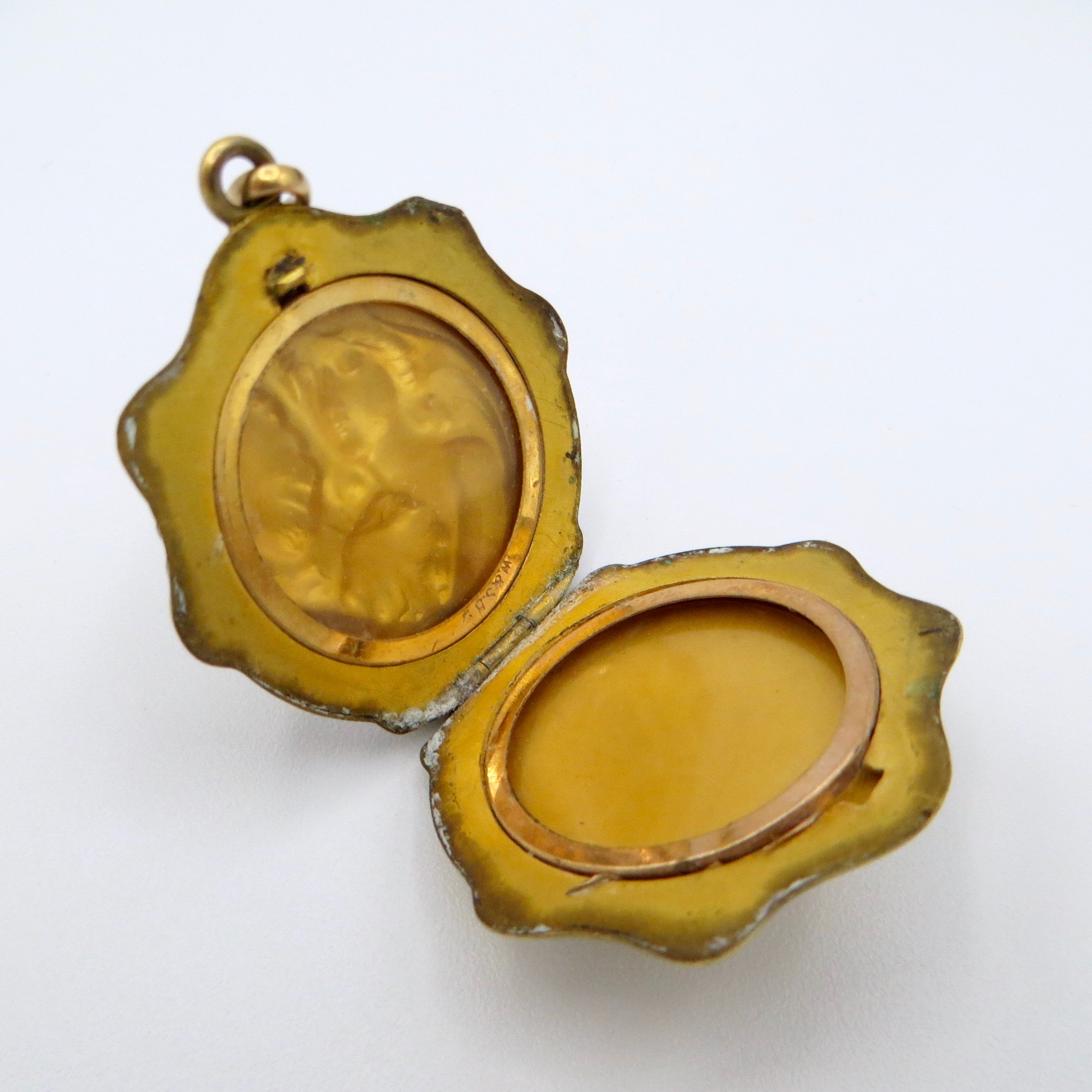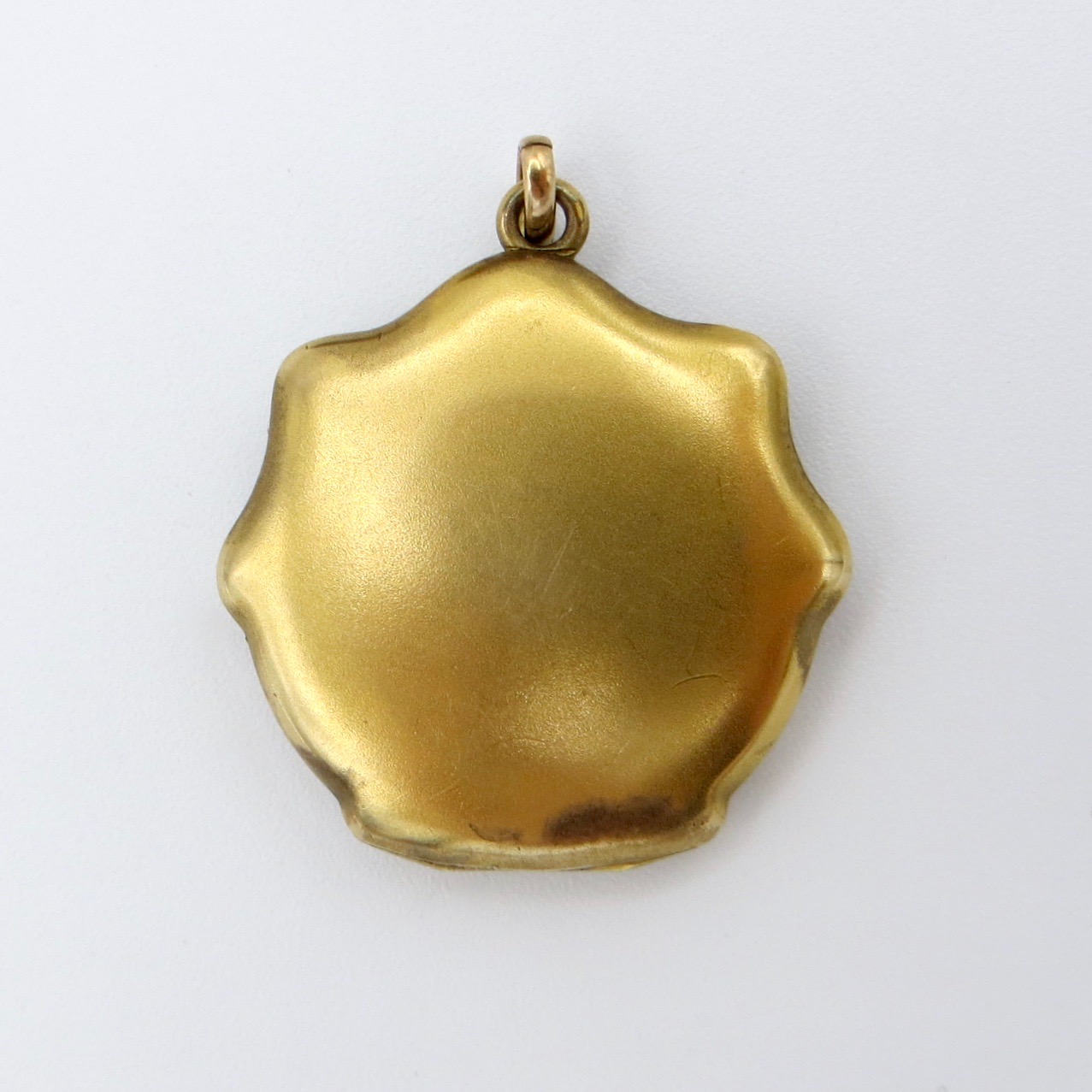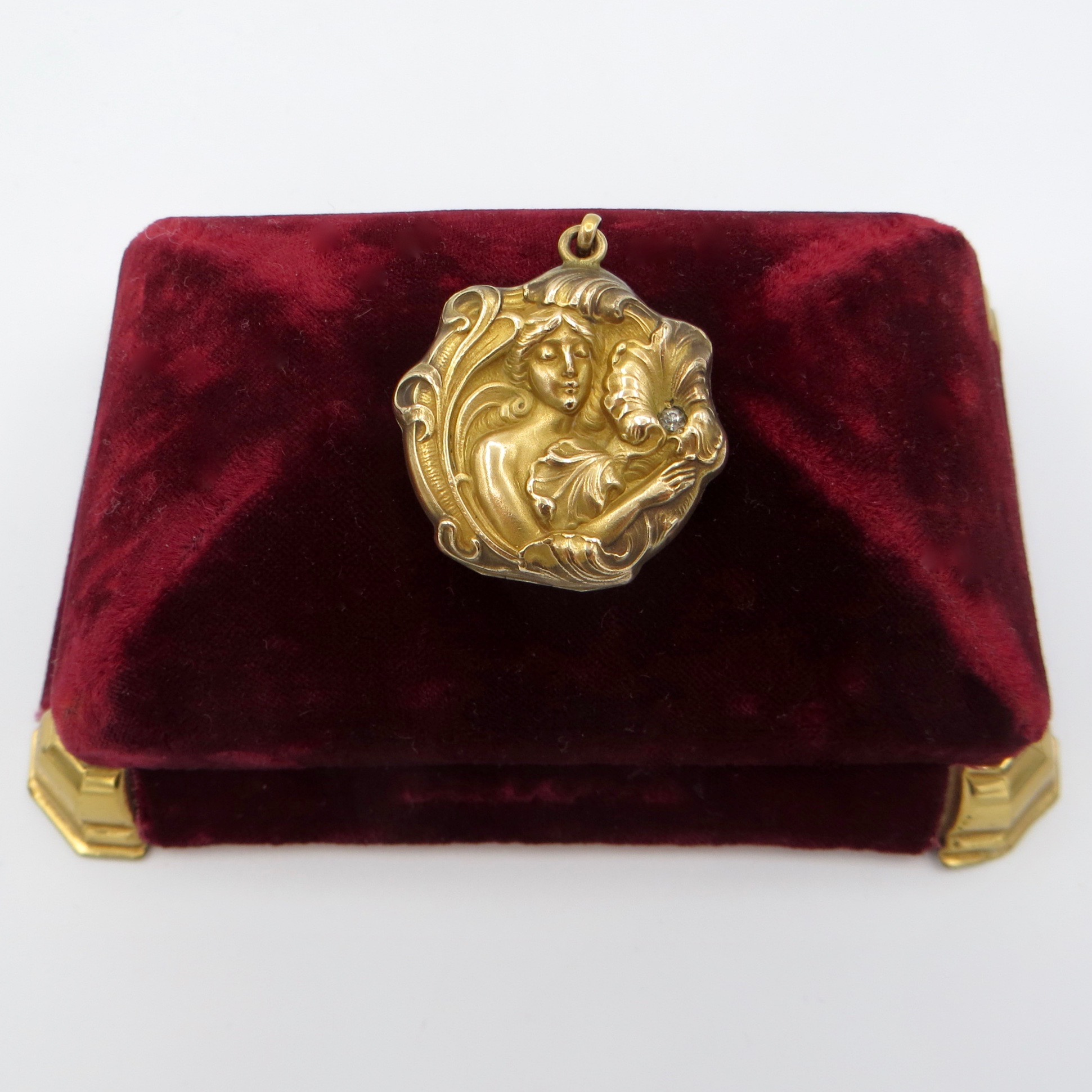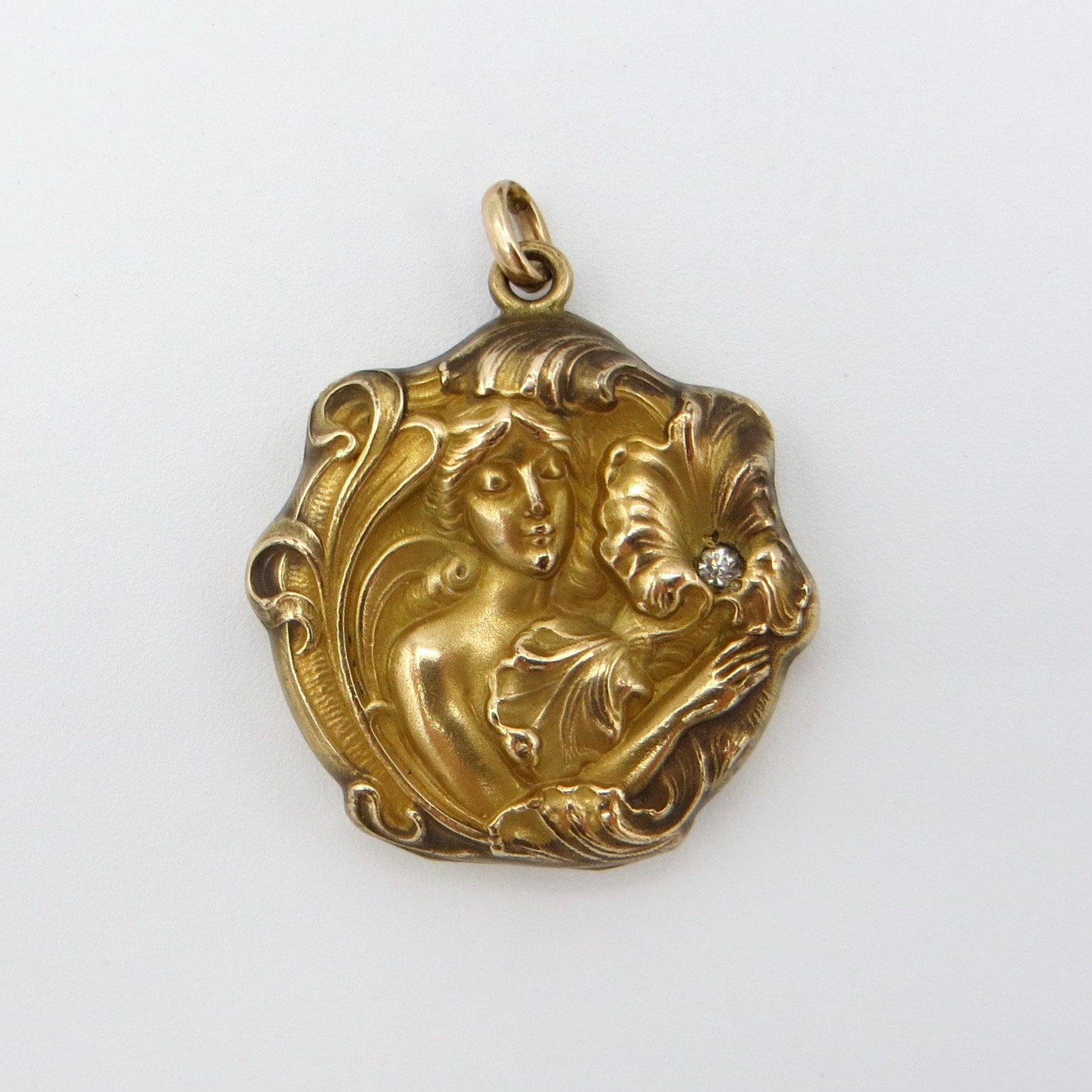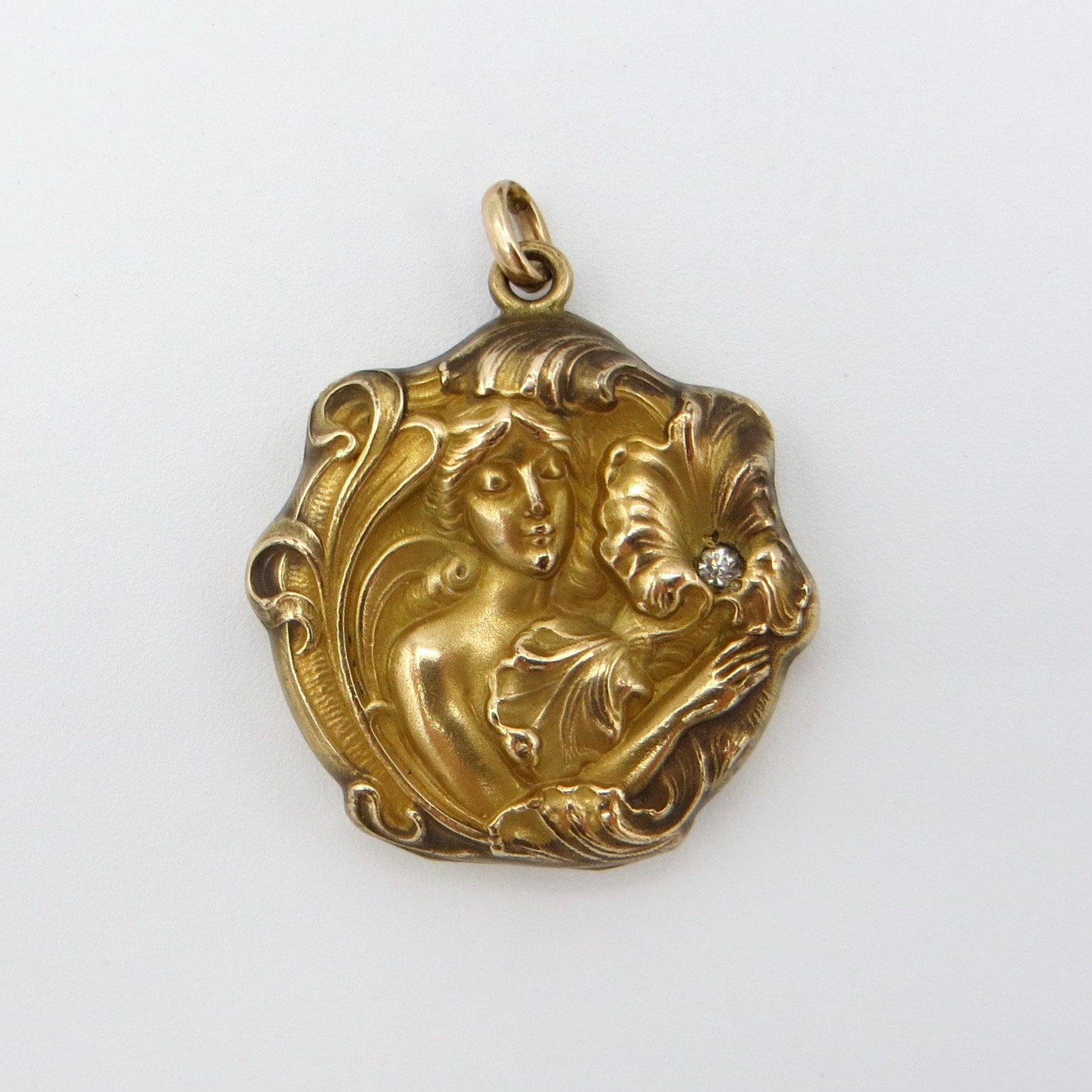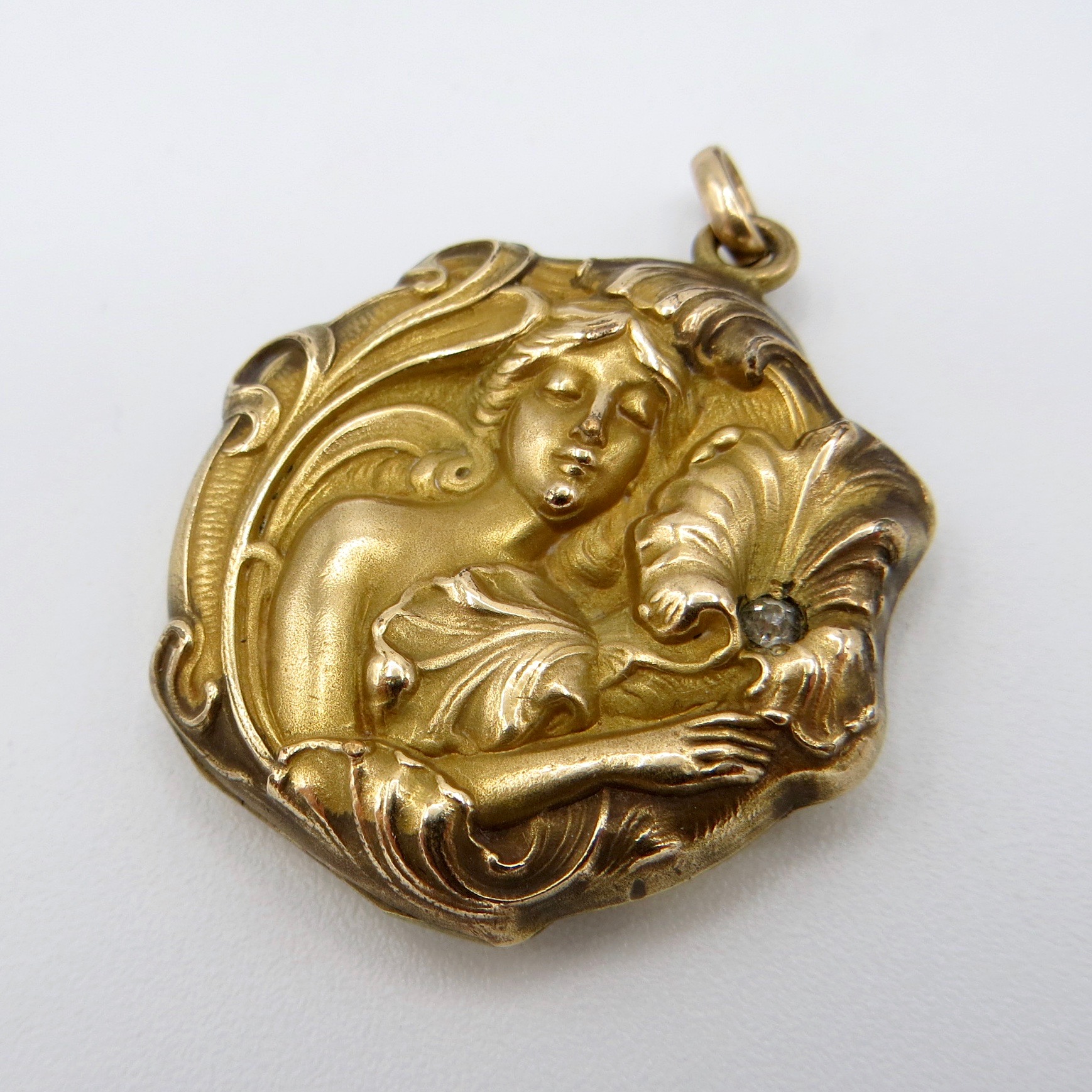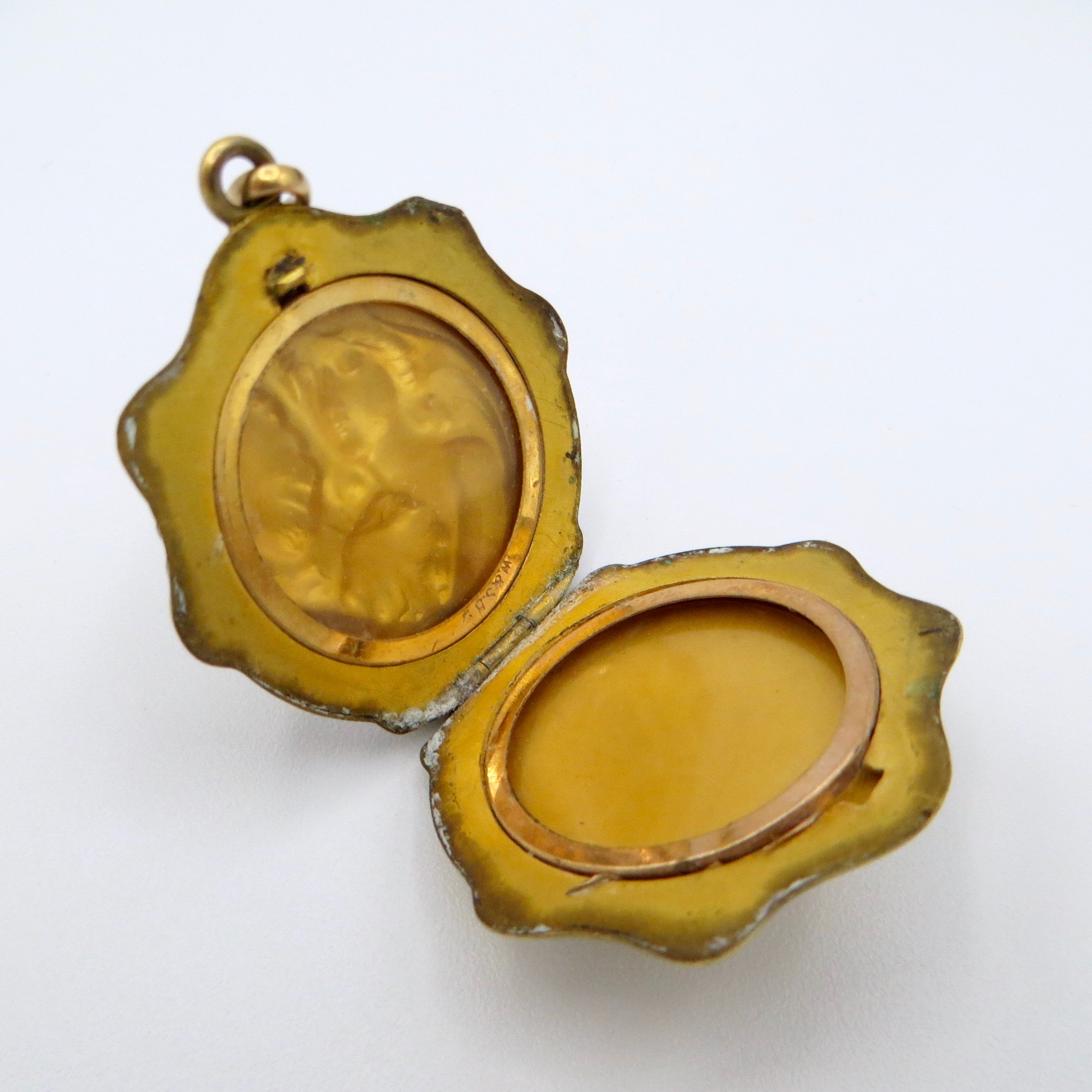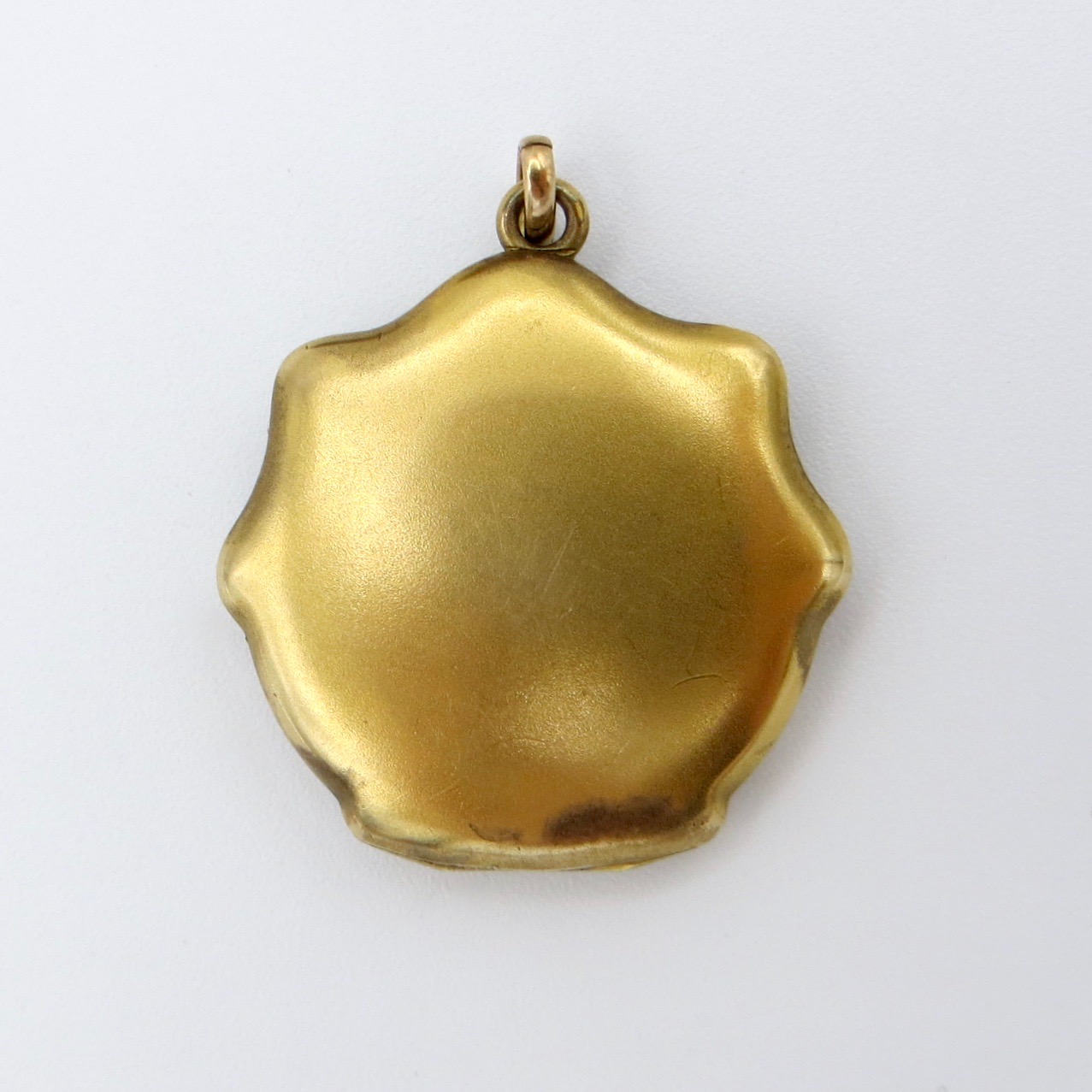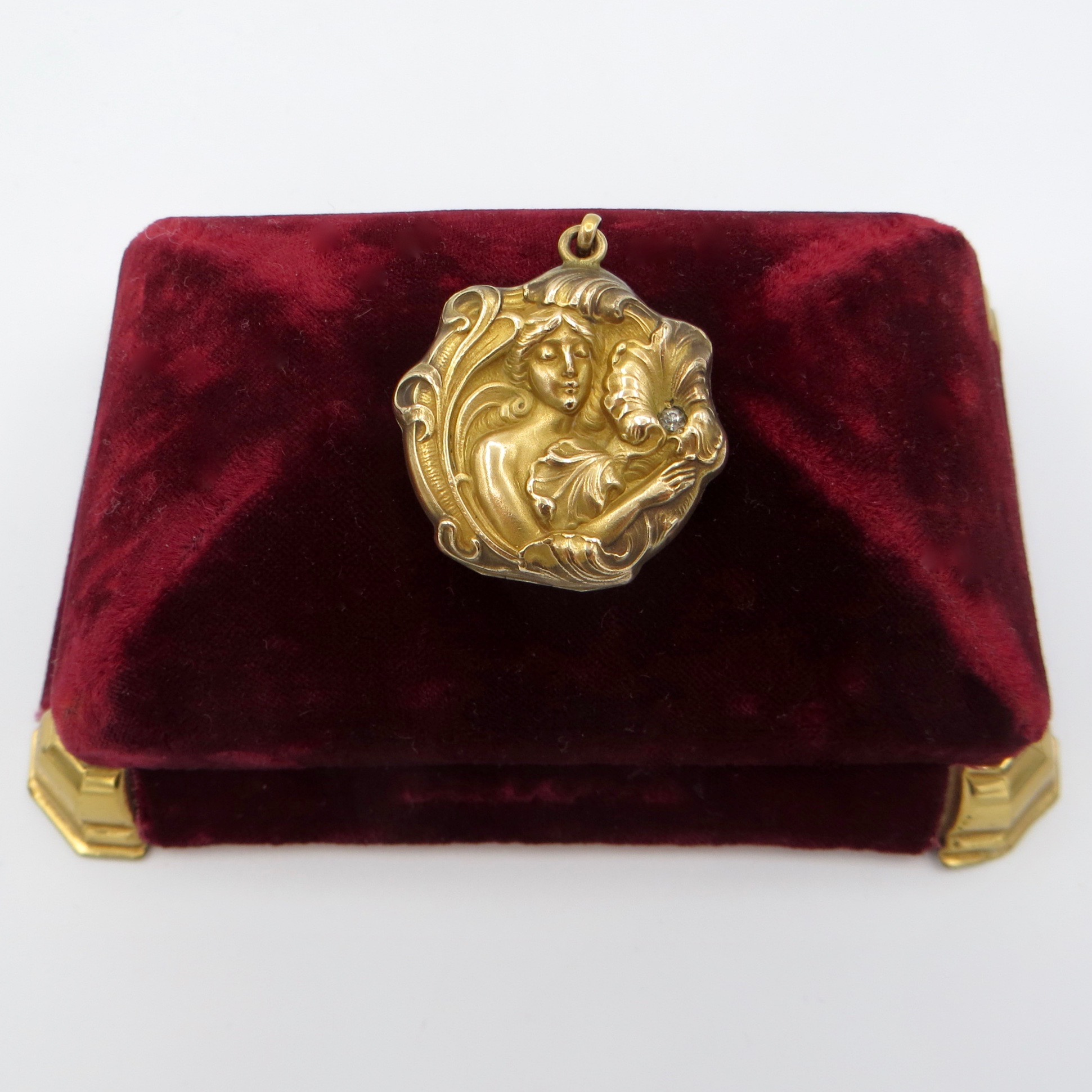 Age: c.1890
Size: 1 1/2" tall (including bail); the locket itself is 1 1/8" diameter
This Victorian era locket is designed to look like a female figure surrounded by a swirling pattern of foliage. There is a small paste stone on the right hand side. The interior of the locket is empty.
Note that there are a few minor scratches and scuffs on the case, consistent with age.
Tags: Victorian, Figural
Ref: 5JP20-vict-figural-locket