Charles Dickens Mini Character Mugs + Wall Plaque
Charles Dickens Mini Character Mugs + Wall Plaque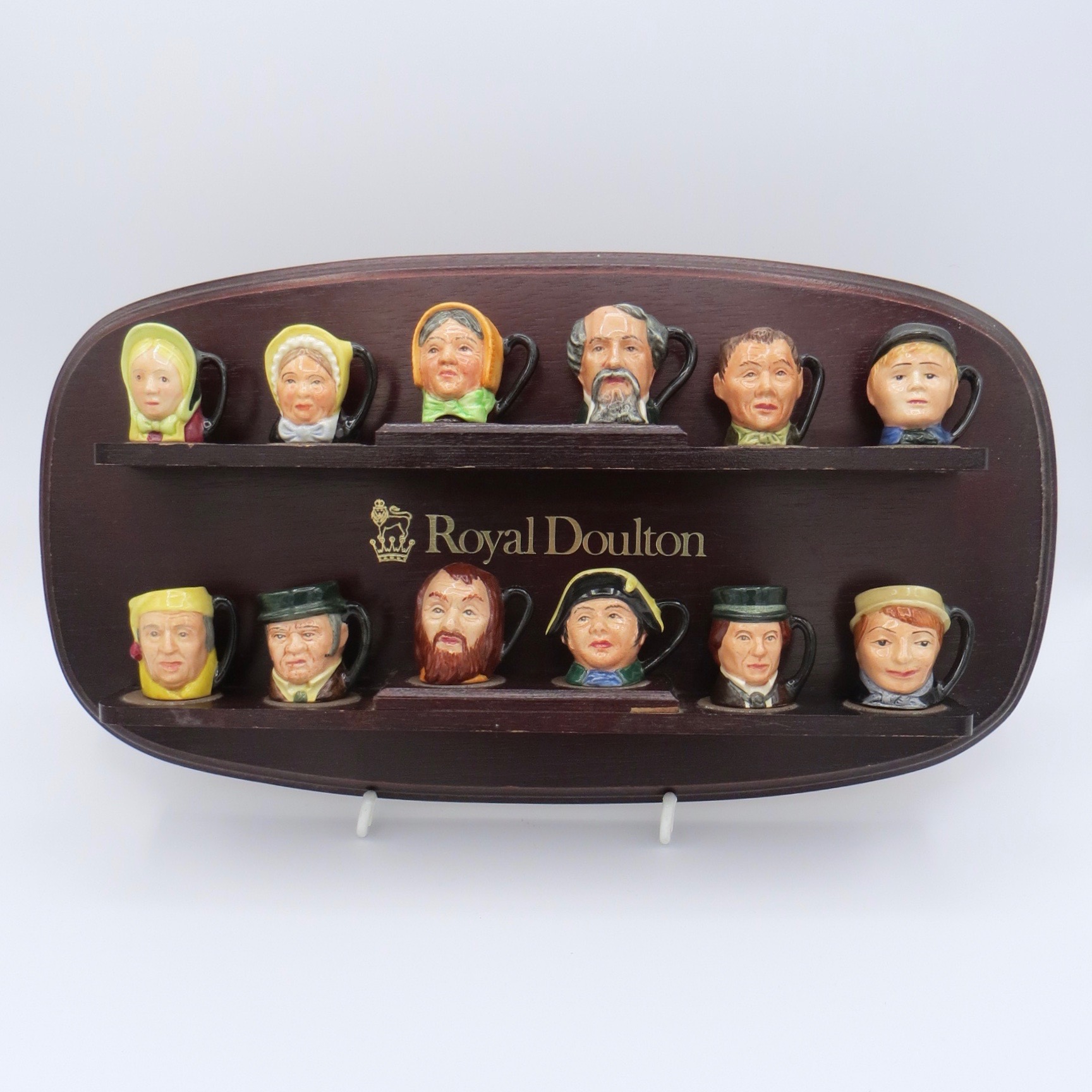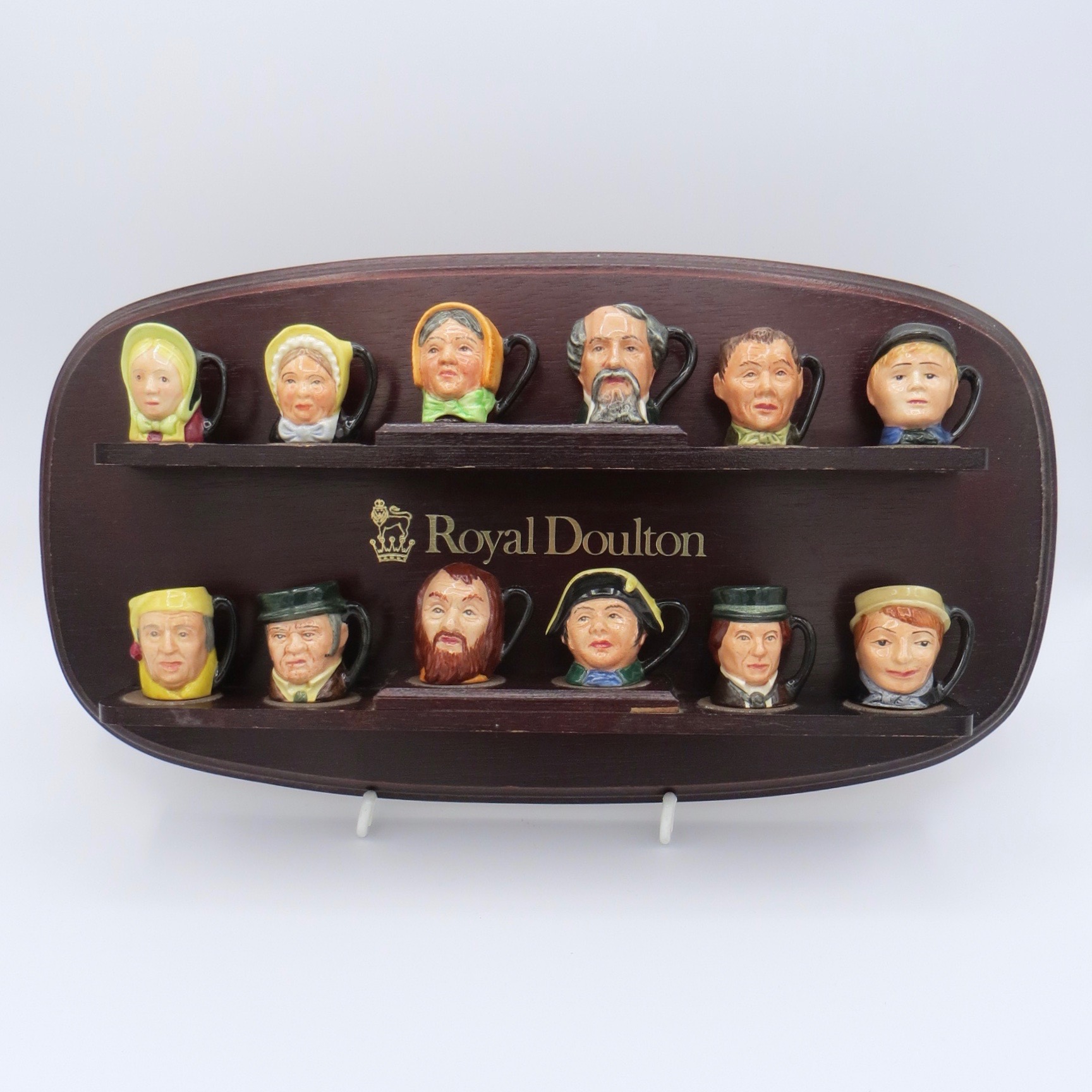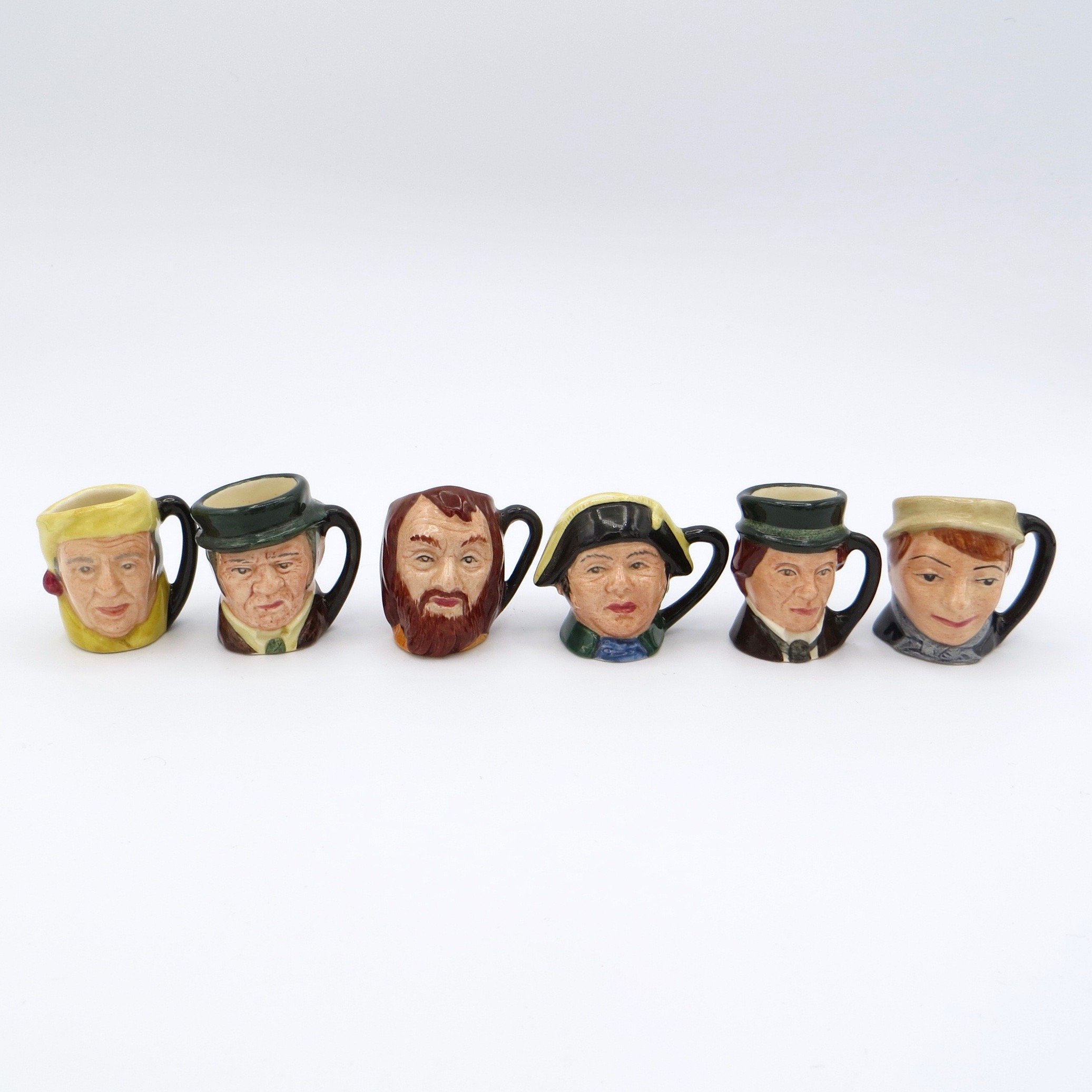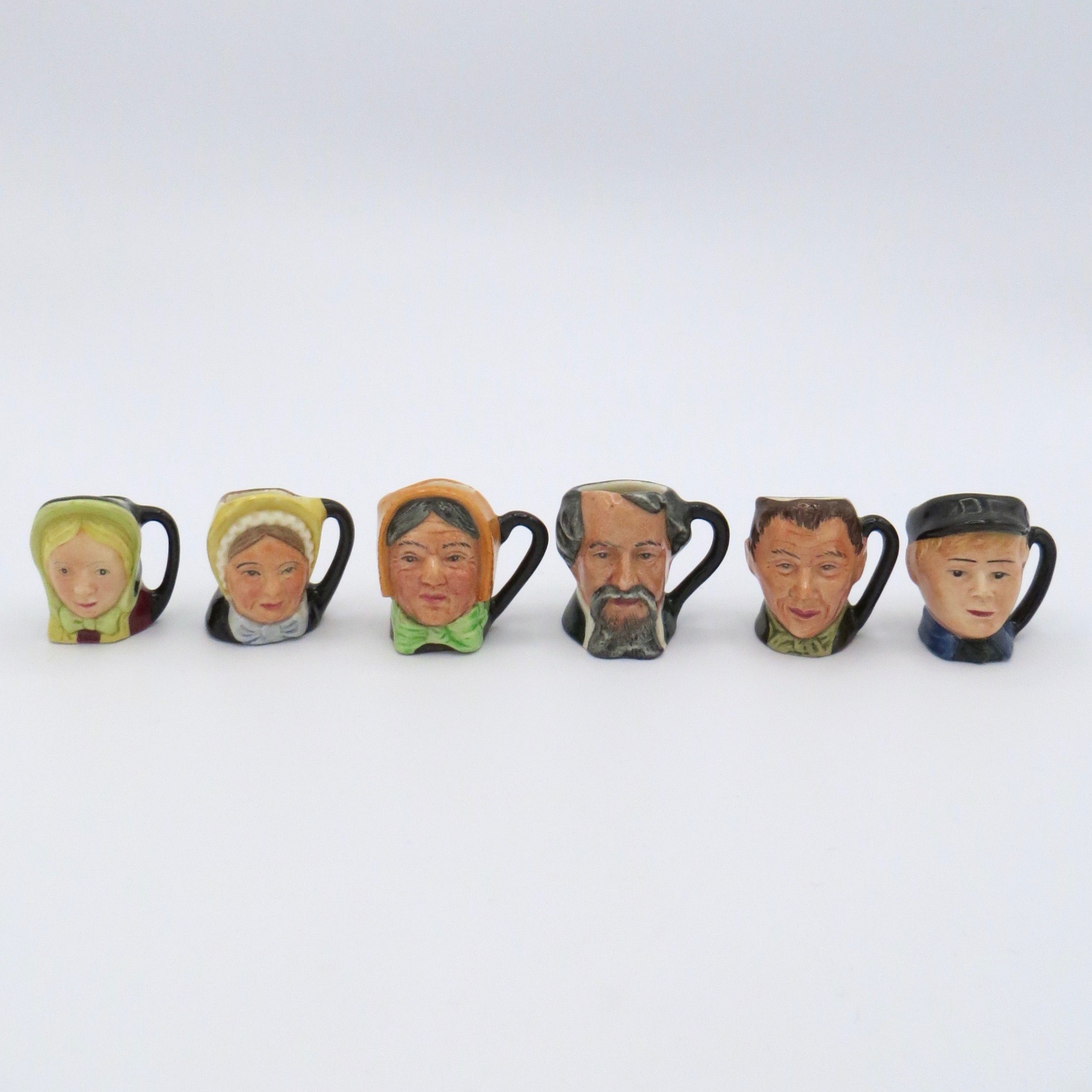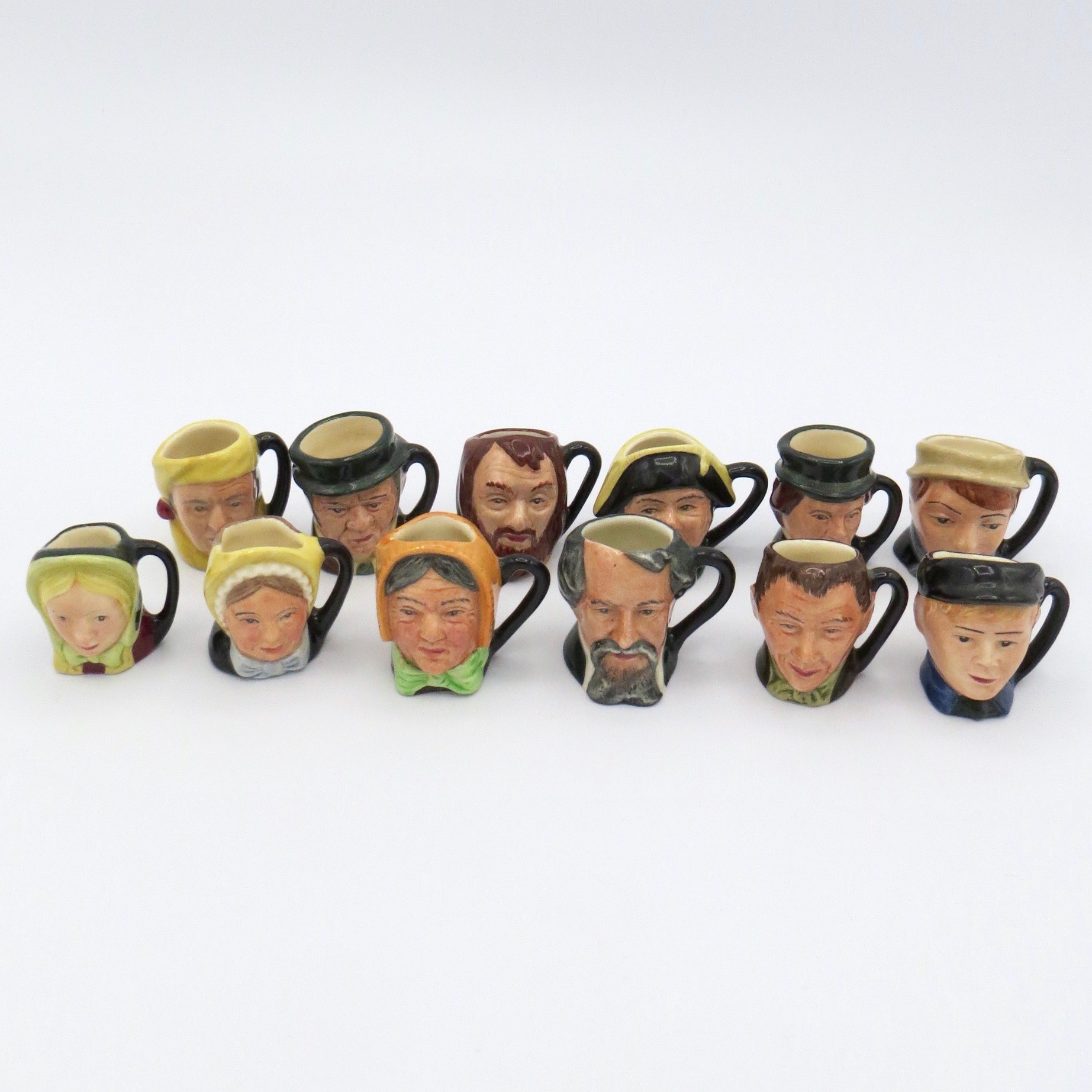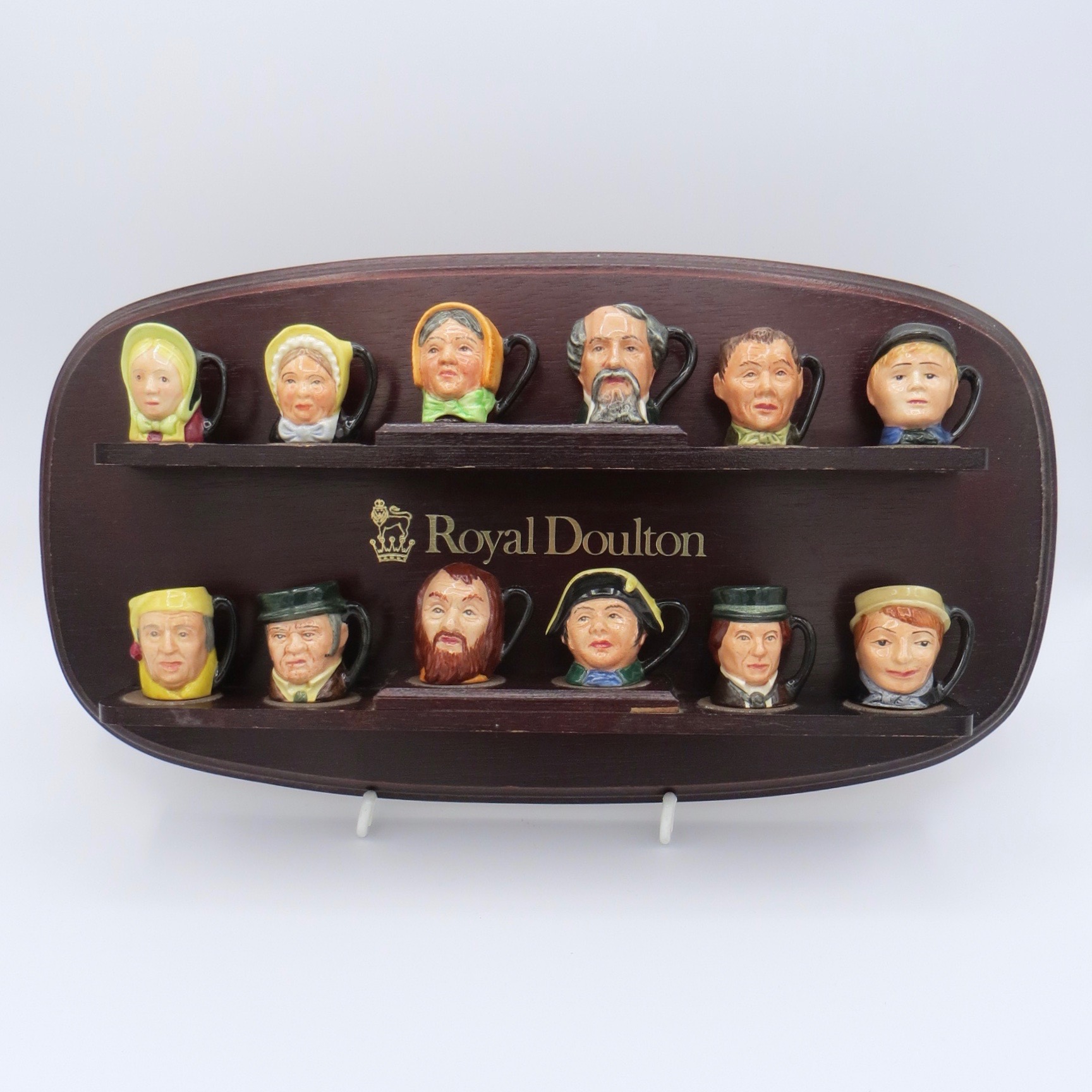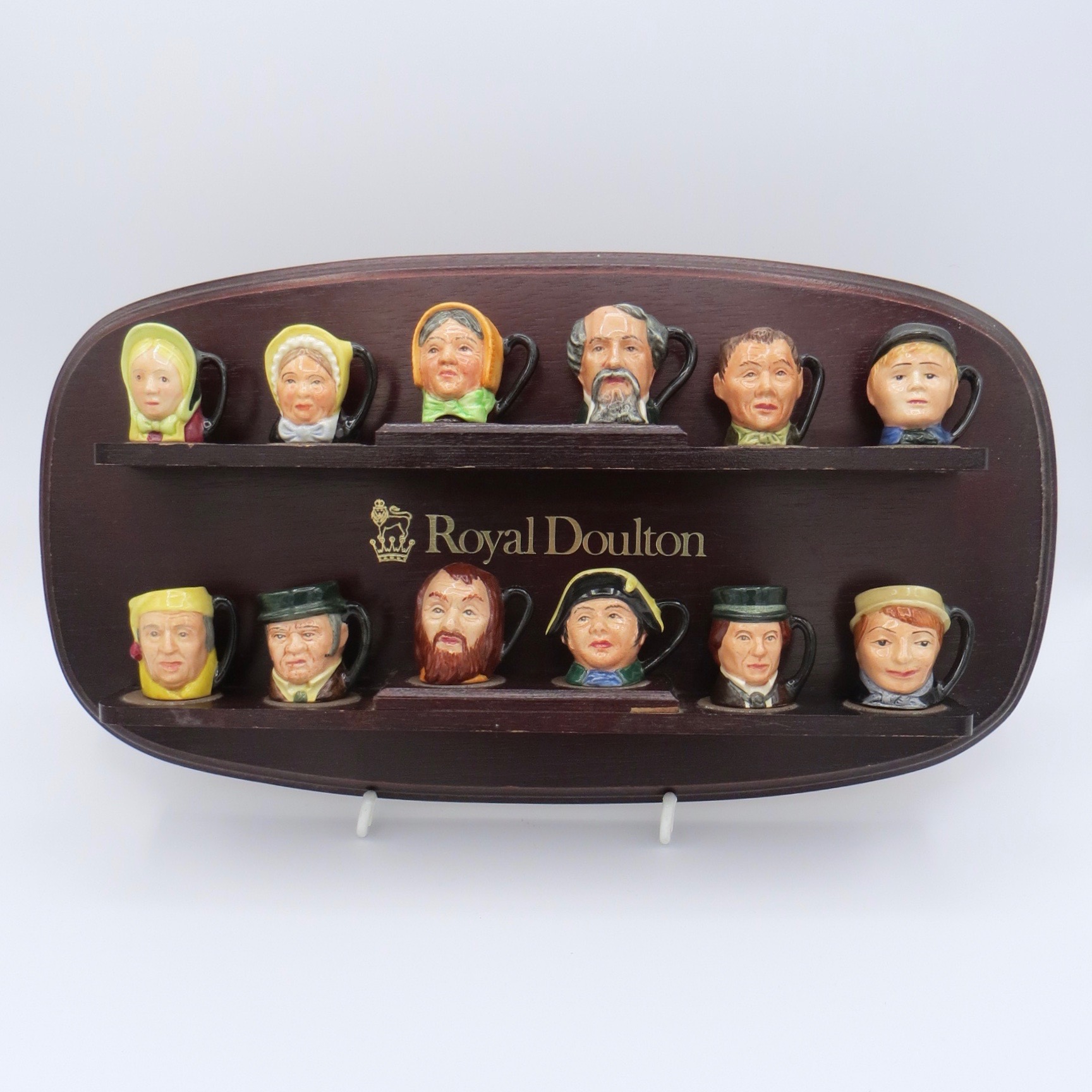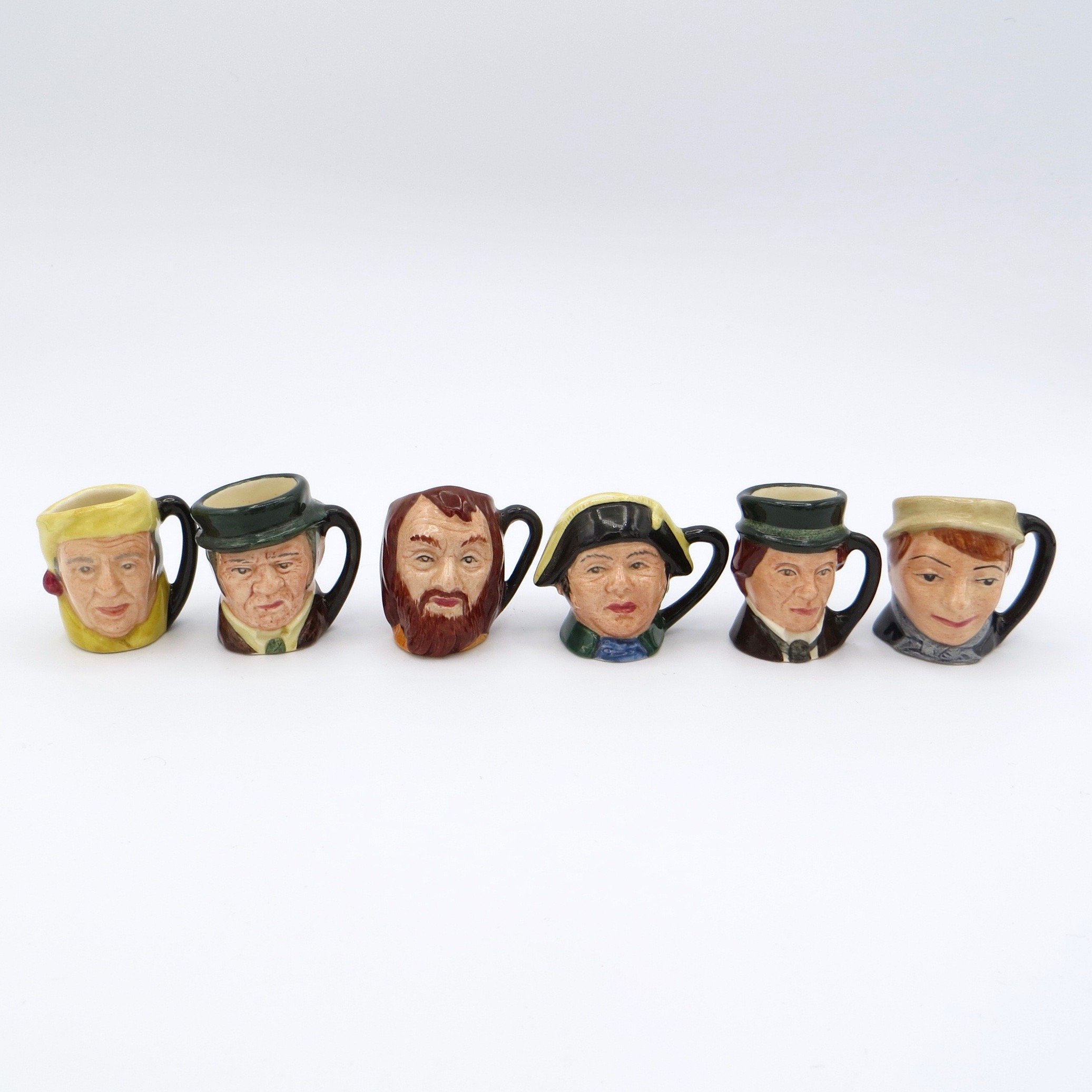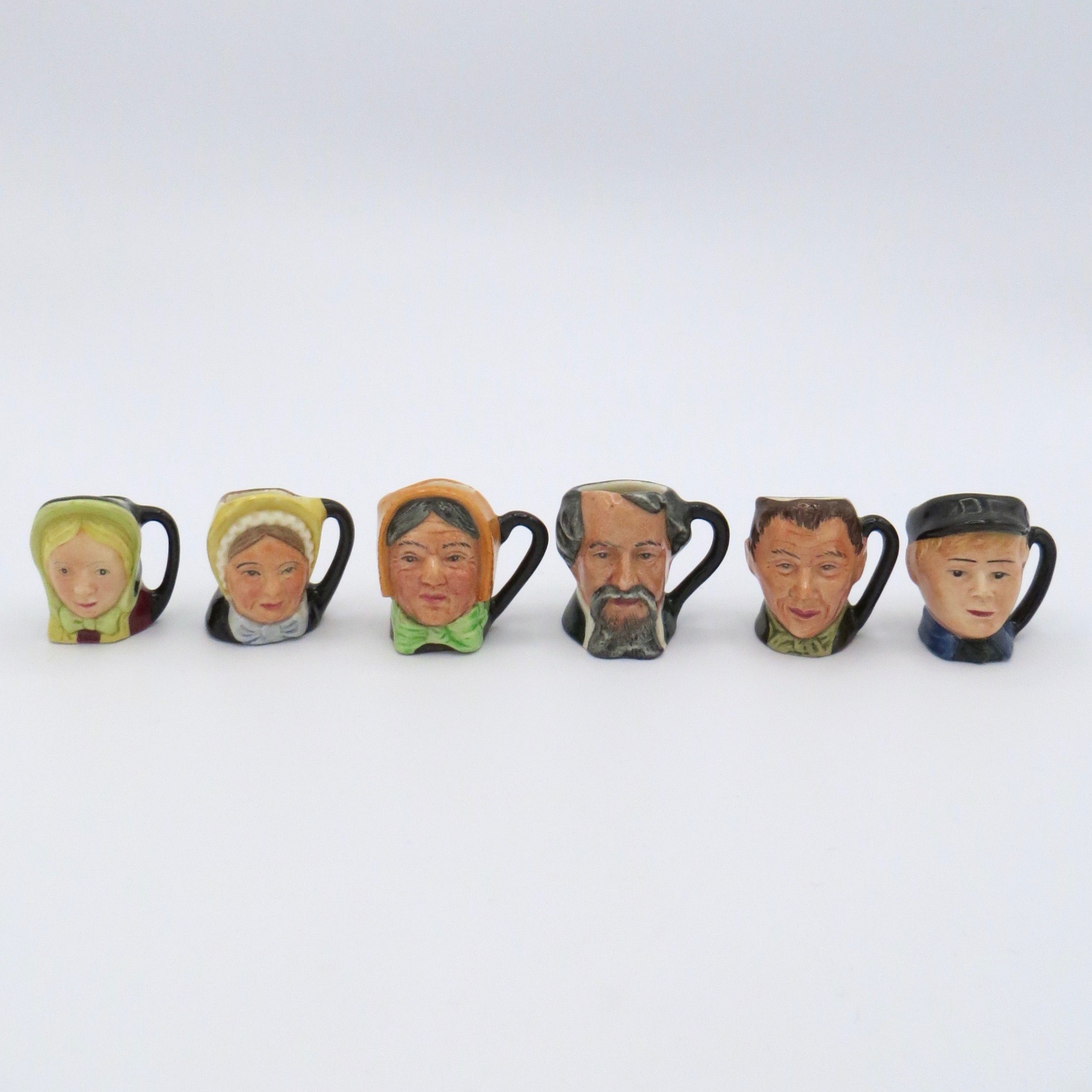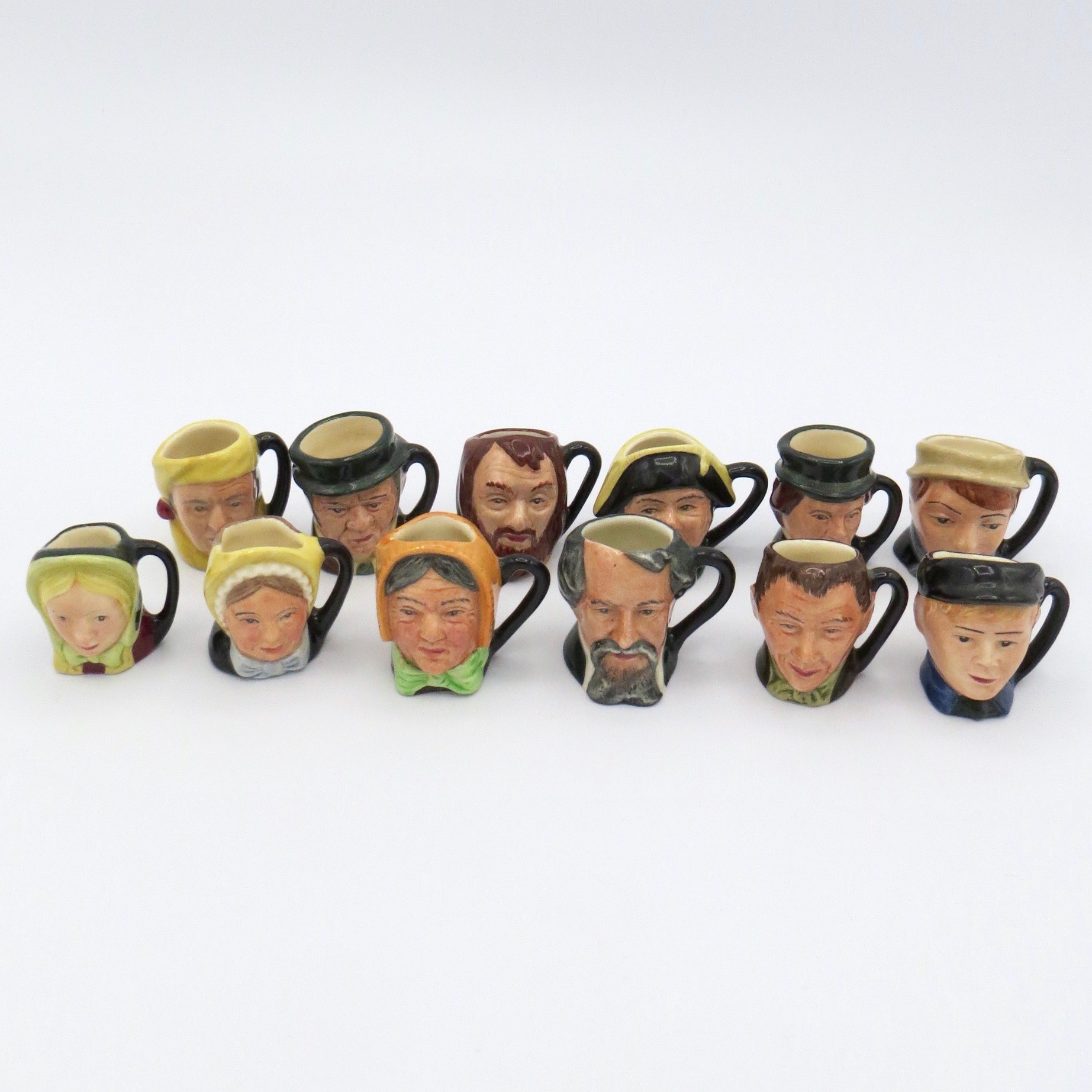 Size: The plaque is 7" high x 13" wide.  The figures are all approximately 1.5" high x 1.5" wide.
This collection of miniature Royal Doulton character jugs features some of the best-known characters from the works of 19th century British author Charles Dickens.  The collection comes with a Royal Doulton wall display.
Top row, L-R: 
Little Nell, Betsy Trotwood, Mrs. Bardell, Charles Dickens, Uriah Heep, Oliver Twist
Bottom row, L-R: 
Scrooge, Bill Sykes, Fagin, Mr. Bumble, David Copperfield, Artful Dodger
The miniatures are all in good condition.  The wall plaque has a few minor scuffs.  
Tags: Royal Doulton, Charles Dickens
Ref:5C18-dickens-mini-set